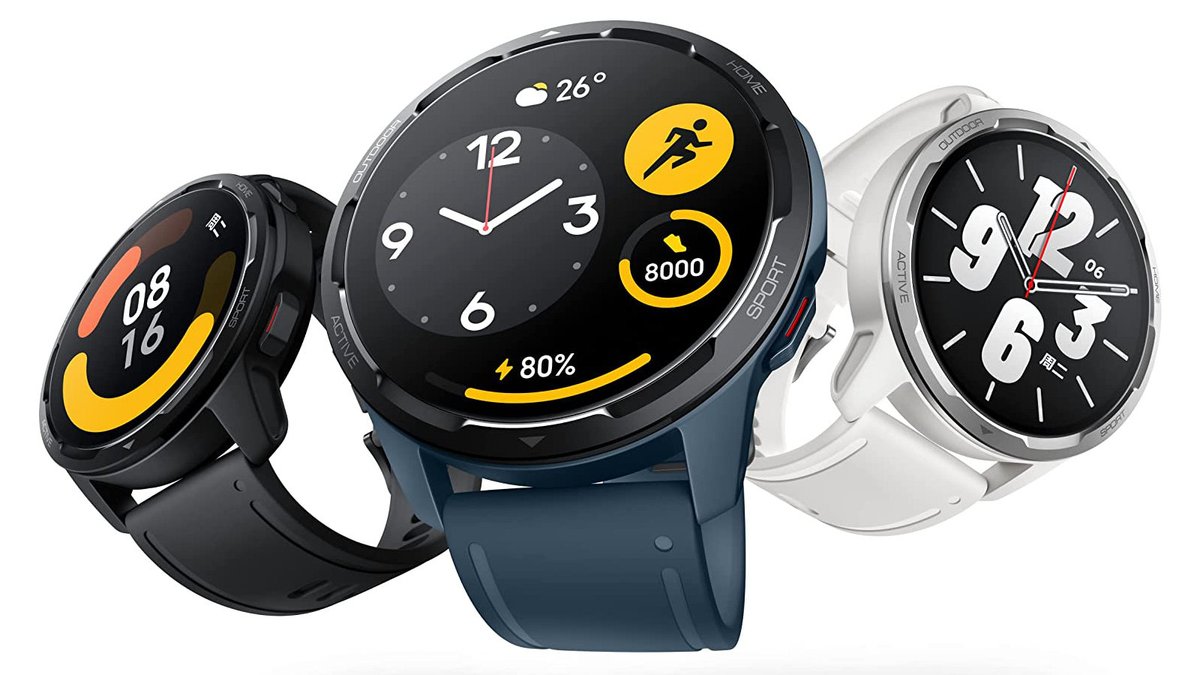 Xiaomi has scheduled an event for March 15 to present the Xiaomi 12 for Europe. But there could also be new top smartwatches with the Xiaomi Watch S1 and Watch S1 Active. Amazon is already selling the smartwatch.
Xiaomi Watch S1 Active specially designed for athletes
Update from March 14, 2022: It's hard to believe, but Amazon is already selling the Xiaomi Watch S1 Active for less than 200 euros (see Amazon). It is in stock there and all the details will be revealed. Actually, the new smartwatch will not be presented until March 15th.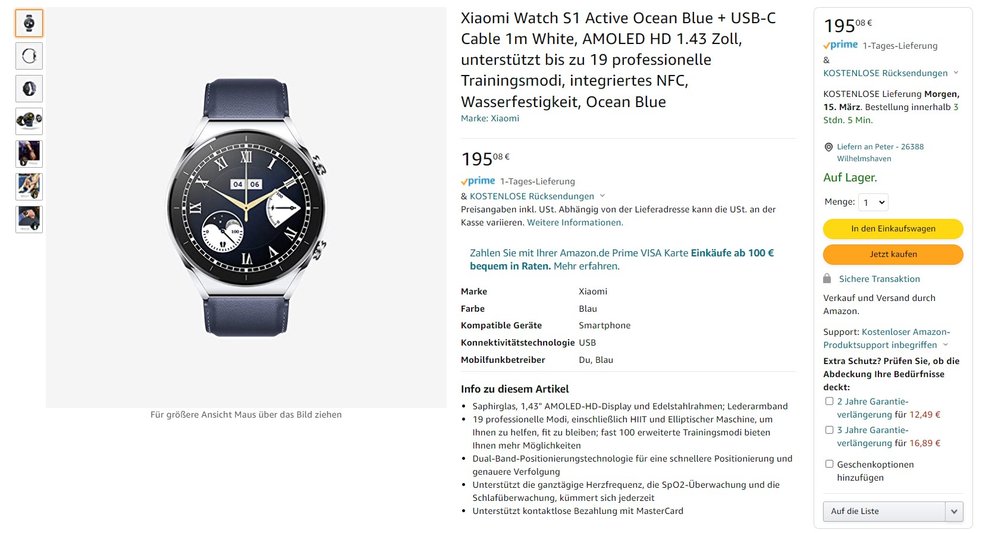 Original article:
Some time ago it became known that Xiaomi wants to introduce two new high-end smartwatches with the Watch S1 and Watch S1 Active. Now, at least one model has leaked the exact equipment (source: Pricebaba). As the name suggests, the Active version is a model for athletes. Samsung does not have this model. The Galaxy Watch 4 is only available in a normal and classic version. Although all watches can of course also be used for sports. So what can we expect?
Sporty design with 1.43-inch AMOLED display GPS and compass integrated Blood oxygen, heart rate, stress and more can be measured Waterproof up to 5 ATM Calls possible via Bluetooth Over 200 watch faces integrated 117 sports are supported Long battery life of up to 12 days Compatible with Android and iPhone
The normal Watch S1 should be a bit more elegant, but probably also offer all functions. Prices are currently not known. However, it is expected that they will be around 200 euros .
Teaser for the Xiaomi Watch S1:
Xiaomi does without Google operating system
Although the Xiaomi Watch S1 and Watch S1 Active sound very promising , both watches do without "Wear OS" as an operating system . Xiaomi probably continues to rely on its own operating system. This is the only way to explain the long battery life of up to 12 days. Of course, this limits the range of functions somewhat, because not every developer will also offer an app for the Xiaomi smartwatch. We will find out everything by March 15 at the latest when the new Xiaomi watches are presented.