So you can check the battery status of your Xiaomi smartphone and how many cycles you have performed
Today, our smartphone has become
one of the
most important tools
in our day to day. That is why the duration of its battery and the state of it is very important if we want to be able to use it with total peace of mind and in a continuous way.
In view of this, MIUI includes a secret menu that allows us to
verify the state or health of the battery of our Xiaomi smartphone
and also
check the cycles that we have performed
. Let's not forget that each cycle represents a full battery charge from 0% to 100%
Since
lithium batteries degrade with the passage of time
, use and recharges that we have made, knowing these two data will give us a vision of the general state of your state and with it knowing if it has worsened considerably with the passage of weather.
How to check the battery status and cycles performed on our Xiaomi smartphone
To access this hidden menu in
MIUI
and check the battery status of our Xiaomi smartphone we will only have to perform the following steps:
Access the Telephone application and enter the following number: * # * # 6485 # * # *
Once introduced we will automatically skip a new window with various technical parameters on the health and condition of our battery. Among them the most important are:

MB_06 : It tells us in English the state in which the battery of our smartphone is (Good is a good status indicator)
MF_02 : Details the charging cycles performed since its first use.
MF_00 : Actual and actual battery percentage.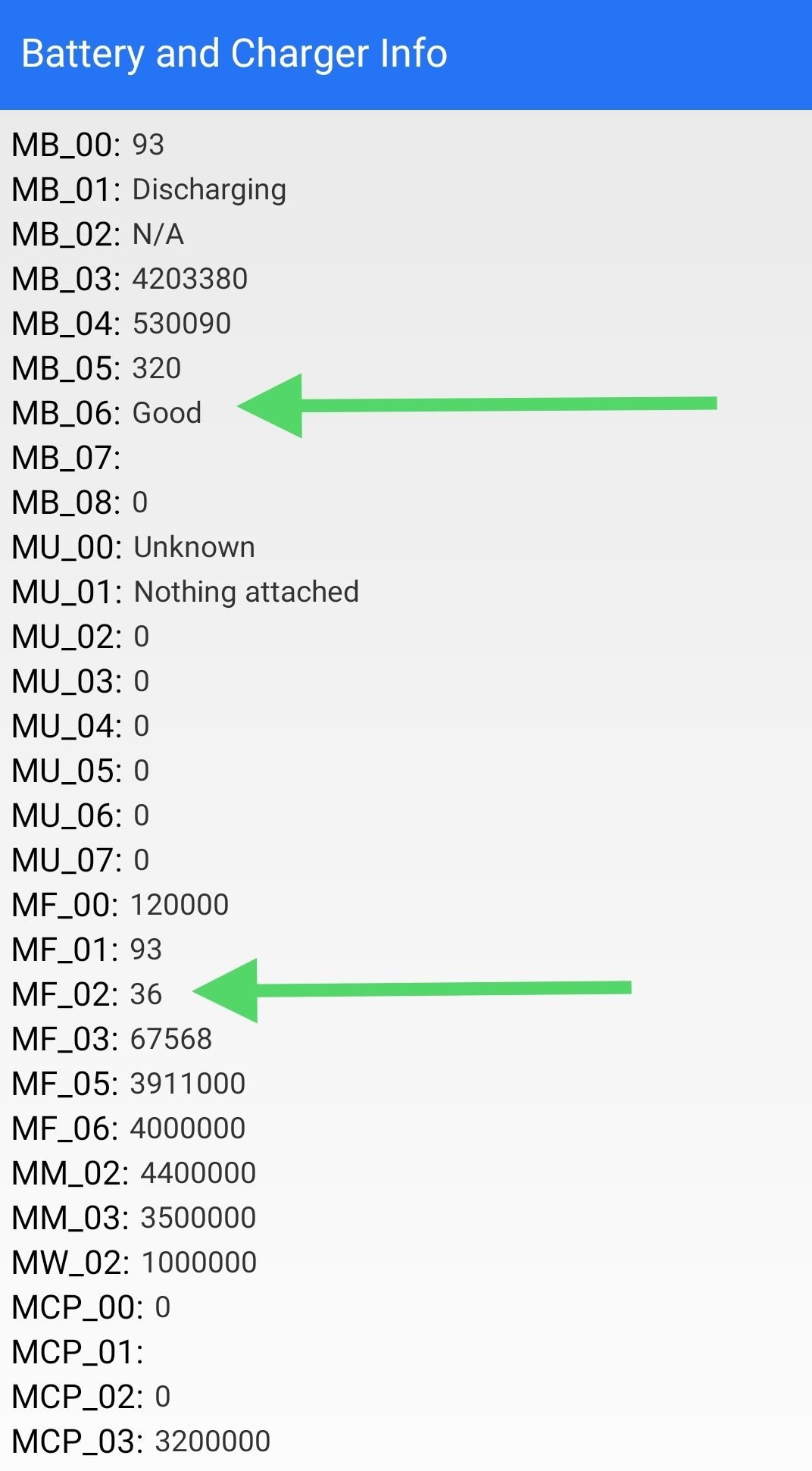 As we can see, a fairly simple process that will allow us to not only check the battery status of our Xiaomi smartphone, but also calculate or get an idea of
whether we should change it soon or we still have enough use ahead
.
Source
|
c.mi.com
The entry
So you can check the battery status of your Xiaomi smartphone and how many cycles you have done it was first published on

xiaomi: Xiaomi news and news website in general, we are Xiaomi .