If your Xiaomi disconnects only from the WiFi it may be because of that MIUI setting
One of the most common problems in Xiaomi smartphones is usually related to the WiFi connection and its automatic disconnection . A quite annoying problem, which in most cases is usually caused by a bad MIUI configuration .
If you have a Xiaomi, Redmi or POCO and you notice that sometimes your smartphone disconnects only from the WiFi without having taken any action, do not miss this article where we tell you how to solve it in most cases.
Disconnection of WiFi on your Xiaomi, how to solve it
Although it is true that the problem may be caused by some other failure, in most cases the spontaneous disconnection of the WiFi connection is caused by a bad MIUI configuration, specifically, its automatic connection to the networks with better signal .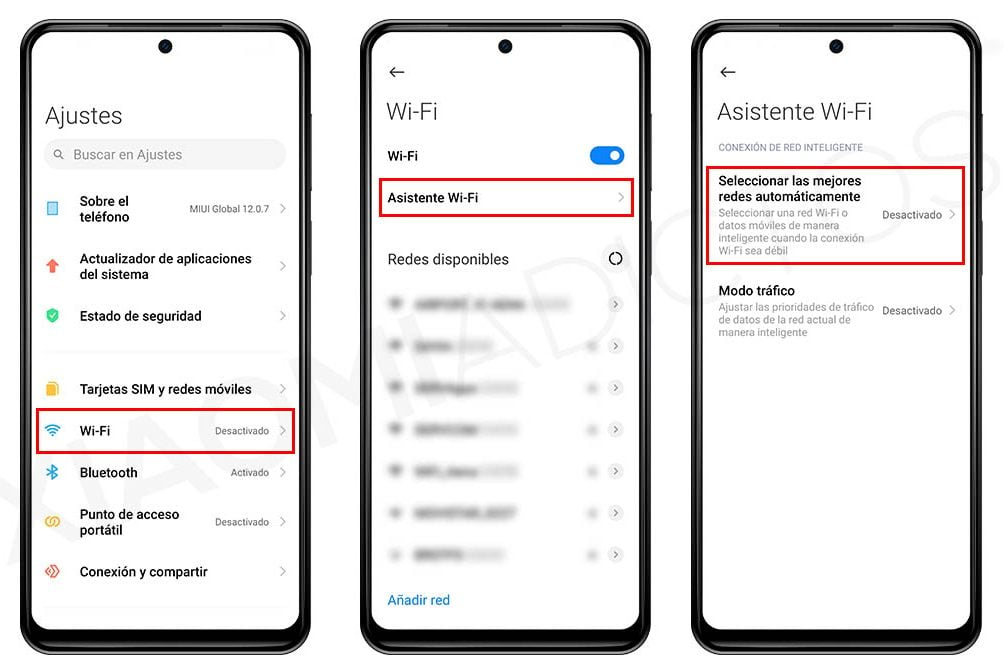 By having this option activated on our smartphone, if the WiFi signal drops at any time, it will automatically disconnect to use the data connection . To deactivate it enough to do the following steps:
Go to Settings> WiFi> Wi-Fi Assistant
Once inside, we deactivate the option « Select the best networks automatically «
In this way, we will be able to correct one of the most repeated failures in Xiaomi smartphones, of automatic connection of the WiFi connection that, as we said, is often caused by a bad configuration.
If even so, the failure persists, we recommend you check if you have changed the configuration of any other setting, installed an application that makes use of the WiFi settings or as a last option, restore your smartphone to factory settings.
Computer engineer addicted to new technologies. Current administrator and editor-in-chief at xiaomi.
The entry If your Xiaomi disconnects only from WiFi, it may be because of that MIUI setting, it was first published in xiaomist: Xiaomi news and news website .