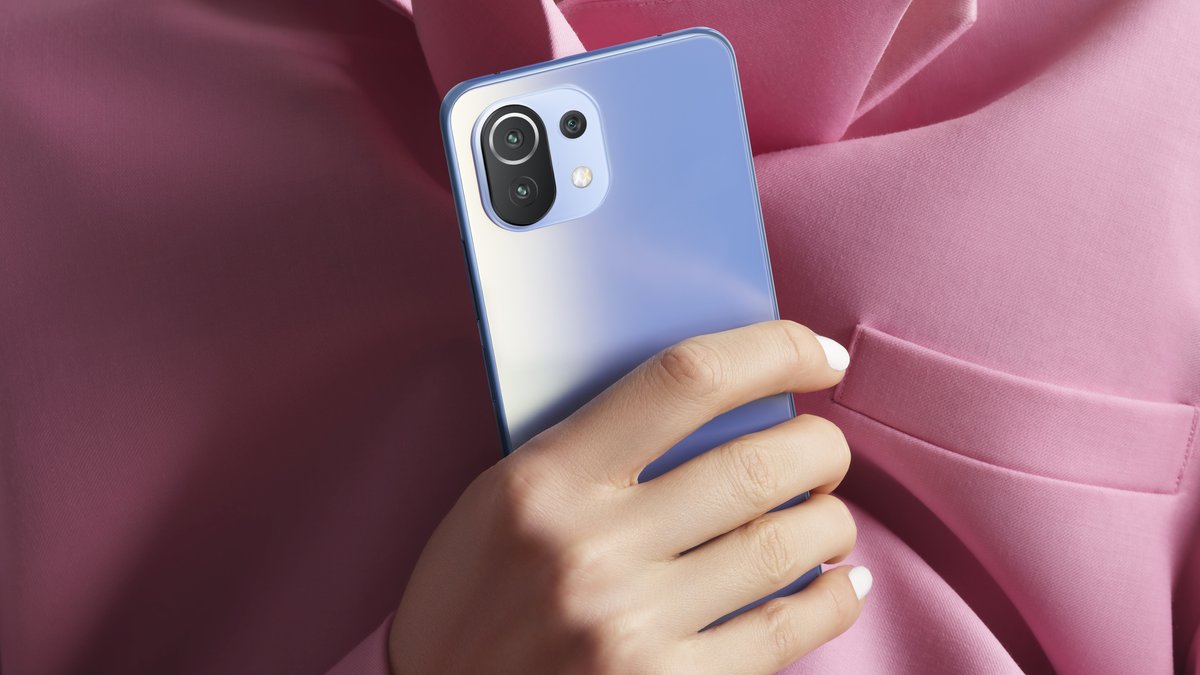 Xiaomi 11 Lite 5G NE on sale at Saturn and MediaMarkt: The two major German electronics markets have the smartphone bestseller including the Vodafone tariff on offer at an absolute competitive price. We calculated all the costs and revealed why the deal is worth it.
Xiaomi 11 Lite 5G NE: MediaMarkt & Saturn with a cheap tariff bundle
The Xiaomi 11 Lite 5G NE is one of the most beautiful smartphones from the Chinese manufacturer and is currently available extremely cheaply from MediaMarkt and Saturn , including a small contract in the Vodafone network. For a short-term additional payment of only 1 euro plus a basic fee of 12.99 euros per month, you can get the chic mid-range mobile phone with 128 GB of memory including an all-network flat rate and 5 GB of LTE data volume. As the connection price of EUR 39.99 is also eliminated as part of a special offer, Mobilcom-Debitel's "green LTE" tariff is effectively only EUR 1.53 per month, as our cost calculation below shows.
The details of the tariff at a glance:
Provider: Mobilcom-Debitel Network:
Vodafone
Tariff: green LTE
5 GB
data volume (max. 21.6 MBit/s) Allnet-Flat SMS cost 19 cents EU roaming including 24-month contract period, 1 month's notice period
Xiaomi 11 Lite 5G NE with Vodafone contract: That's why the offer is worth it
Xiaomi 11 Lite 5G NE + Vodafone green LTE: Overview of costs
Basic fee
(monthly)
12.99 euros
additional payment
(once, at the beginning of the contract) 1 euro
connection
fee
(once, at the beginning of the contract) 0 Euro
shipping costs
(one-off) 3.95 euros
total costs after 24 months
(in the event of termination at the end of the minimum contract period,
monthly and one-off costs added)
316.71 euros device
value
(current online best price according to idealo.de) 280 euros
effective cost tariff
(Total costs less device value) 36.71 euros
Effective costs tariff per month
1.53 euros
According to idealo.de, the Xiaomi 11 Lite 5G NE (128 GB/8 GB RAM) currently costs at least 280 euros in retail including shipping. If you subtract this value from the total cost of the offer, you get the effective tariff costs of 36.71 euros. Divided by a minimum term of 24 months, this corresponds to EUR 1.53 per month – a very low price for a 5 GB tariff in the Vodafone network.
Only the 5G module does not come into play with the "green LTE" tariff with a maximum of 21.6 MBit/s. However, if that is not so important to you, you can confidently take advantage of the offer.
The calculation with the low price only works if you cancel at the end of the minimum contract period. If you should forget that, the contract will not be extended by another year, but can be canceled monthly.
This is how you can calculate for yourself whether your cell phone contract is cheap:
Xiaomi 11 Lite 5G NE: This is what the mid-range smartphone can do
The Xiaomi 11 Lite 5G NE offers very good features for a mid-range cell phone: It has a 6.55-inch AMOLED display with Full HD resolution and 90 Hz , 8 GB RAM and 128 GB internal memory (expandable) . The Snapdragon 778G processor with 8 cores and up to 2.4 GHz provides more than enough power for all applications. With the 4,250 mAh battery , you should easily get through the day. Thanks to the fast charging function via USB Type-C, the 11 Lite 5G can be fully charged in just 68 minutes .
The triple rear camera takes photos with up to 64 MP and can also record 4K video , the front camera has a resolution of 20 MP and is just as good as in the current Xiaomi flagship Mi 11 Ultra. The built-in 5G module and the option of using 2 SIM cards at the same time round off the solid overall smartphone package.