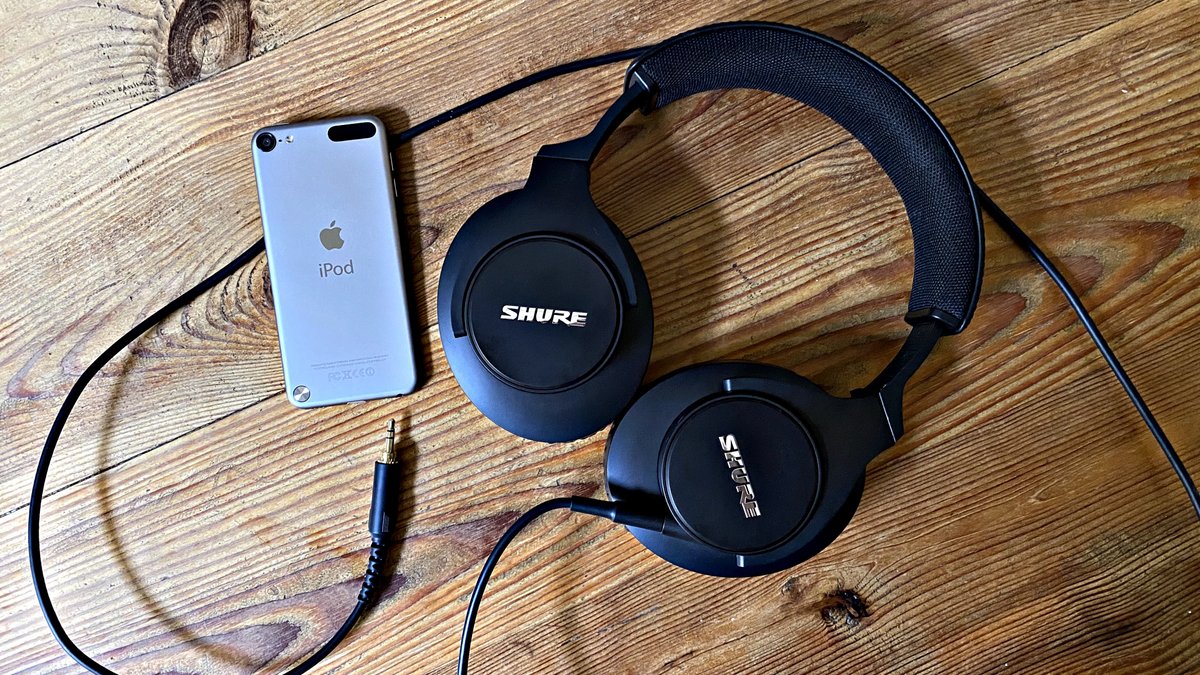 Wired headphones will still be popular in 2022 - for good reasons. We present four buying tips from the in-ear, over-ear and on-ear categories.
Wired headphones: These are the advantages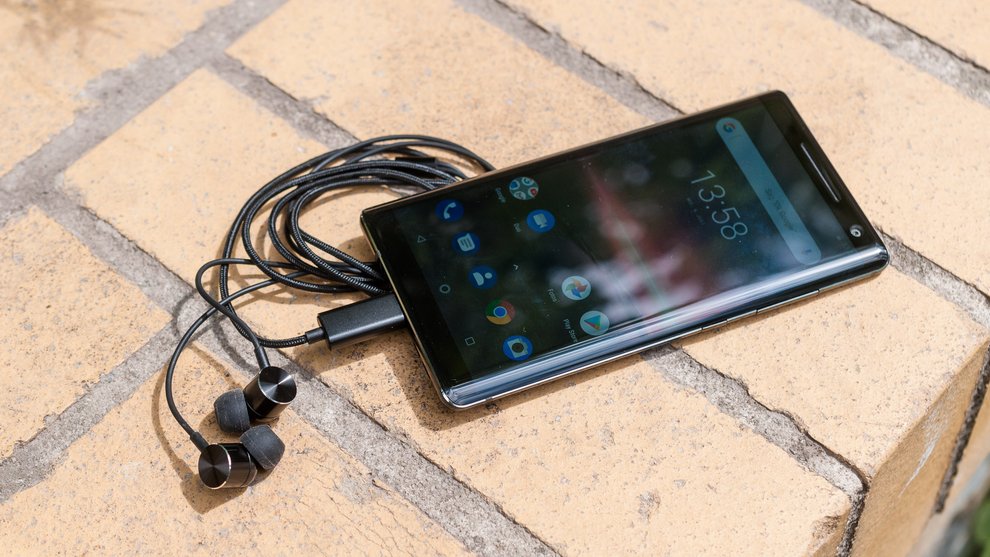 First of all, the question arises: Why should you still buy wired headphones these days when everything seems to be replaced by wireless Bluetooth models? Well, that "apparently" is the whole point. Wireless headphones offer a number of advantages that still apply:
Cable headphones do
not need their own power supply (battery)
and draw their energy directly from the player (e.g. tablet) via a jack cable. Bluetooth headphones, on the other hand, have to be charged regularly – until the (often permanently integrated) battery dies and no longer charges at all. Wired headphones sound better - or at least they have the potential to do so. Why is that? Music transmission via Bluetooth is digitally compressed and therefore lossy, but music transmission via cable is not. With particularly high-quality models and good recordings, this can make a decisive difference in the
sound quality
. In professional recording studios you will therefore still only find wired headphones today. Wired headphones do
not introduce latency
. From the jack output of the source, the analogue music signal travels via the cable to the converters in the headphones at lightning speed – without any delay worth mentioning. Anyone who plays an electronic musical instrument or DJ knows the problem: Even the lowest latency (with Bluetooth transmission) has a disruptive effect. The topic can also be relevant for hardcore gamers. Therefore, when in doubt, the following also applies here: cable is king. Wired headphones are usually a little
cheaper
than Bluetooth models with a comparable sound. No battery, no digital-to-analog converter (DAC), no amplifier components - wired headphones don't need any of that. This leaves the manufacturer with more budget for better drivers and materials (e.g. ear pads). Wired headphones are retro and
hip again
. Just as fashion keeps returning to past decades, there is (rarely) a return to the world of technology. The resurrected vinyl record or exorbitant prices for used tape machines are examples of this. When it comes to headphones with a cord, it's best to look around in hipster strongholds like Berlin-Mitte: the current "Y2K style" (more info on Desired) also includes the good old Apple Earpods with the white cable.
What should I look out for when buying wired headphones?
The checklist for buying wired headphones is pleasantly short and uncomplicated:
The right plug : The most common is the 3.5mm "mini jack" - it is usually the analog headphone output on cell phones, tablets and laptops. The large jack socket (6.35 mm) is sometimes found on mixing consoles (or DJ mixers). Cable headphones can also be connected to devices without a jack socket: either they already have a corresponding plug (Apple Lightning or USB-C) or you plug in a suitable adapter (external headphone amplifier) ​​that offers a 3.5 mm socket.
Length of the cable: Depending on the application, you should already consider the correct cable length when buying. If you use your headphones to watch a film and plug it into the receiver on the TV, you theoretically have to bridge the entire living room. Fortunately, there are also inexpensive extension cords.
The right resistance : The "impedance", which is specified in ohms (Ω) , is decisive. It expresses how easily (= low value) or difficultly (= high value) the headphone model can be driven by an amplifier. Mobile devices such as mobile phones, MP3 players or tablets are often equipped with somewhat underpowered amplifiers, so a headphone impedance of 32 ohms or lower is recommended here. High-impedance headphones can sound too quiet on weak smartphone jacks. On the other hand, professional headphones with 250 ohms can also be plugged into the mixing desk in the studio or the external headphone amplifier, as there is enough power available.
The best wired headphones: this is how I picked the recommendations
We have explained here how we test at xiaomist and why you can trust our judgment :
Long before the first Bluetooth models came onto the market, I was dealing with headphones (at that time, logically, all with a cable): Lots of listening tests, a few bad buys, but also a few hits – headphones are a science in themselves. In the following I will show you four models that I can personally recommend with a clear conscience and that have also been positively evaluated by the worldwide trade press.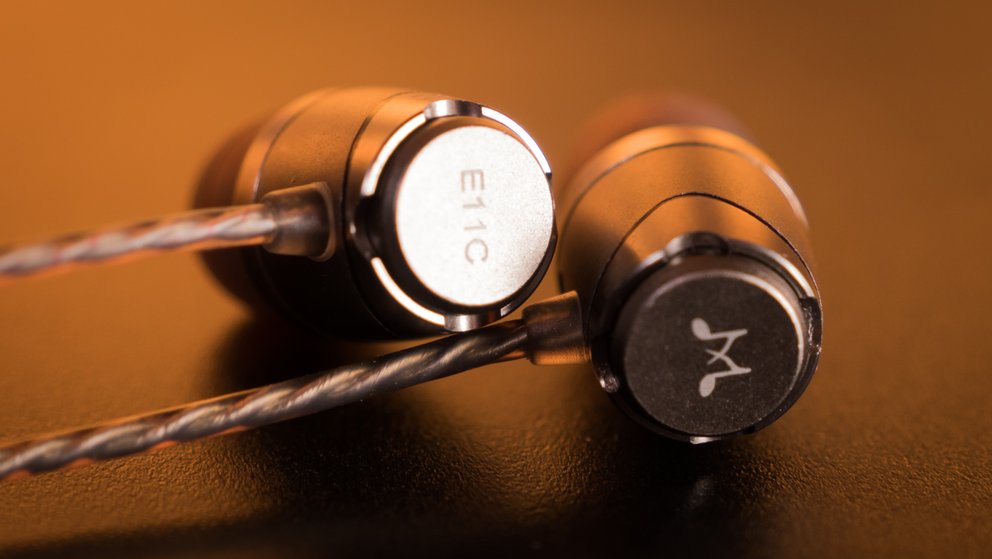 Advantages:
Detailed and clear sound Compact metal housing Angled jack plug Remote control and microphone (headset function) integrated
Disadvantage:
Treble can sound harsh at high volume
Most people are probably familiar with Apple's Earpods, which have been seen on the streets around the world since the first iPod: Completely white, including the cable. In principle, the E11C from Soundmagic offers the same thing (jack plug, remote control in the cable, headset function), but is a bit better overall.
It starts with the sound, which is precise, rich in detail and powerful right away. That's miles away from the spongy or even dull sound that comes out of some cheap in-ears. However, the tuning of the E11C can take some getting used to at first: Suddenly you can hear subtleties in the music that weren't even noticeable before. The bass is elegantly reserved, but is deep and meaningful - that too is an audiophile quality feature.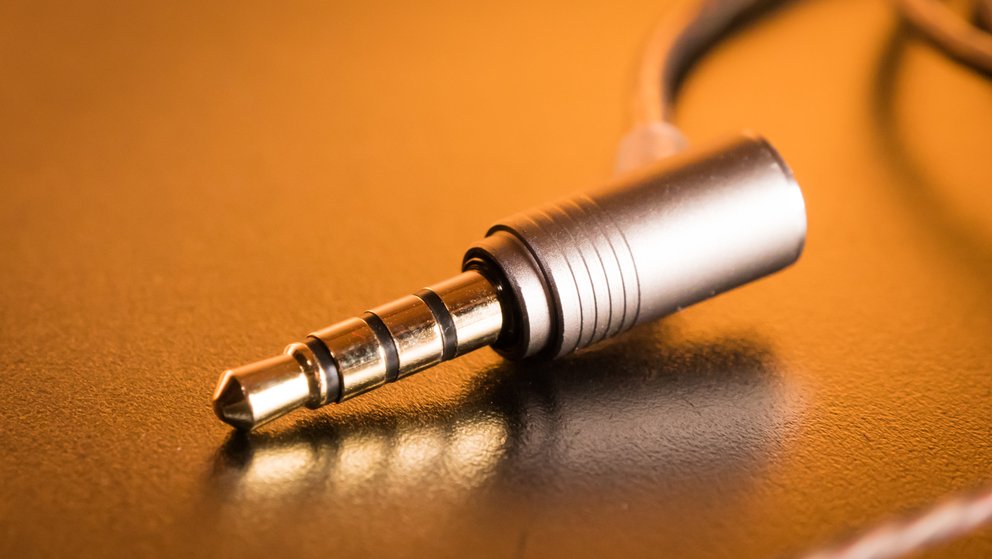 The design of the well-made metal housing is pleasingly compact, and it fits securely and comfortably in the ears. The cord is rubberized, making it a little prone to getting tangled in your pocket. If you fold it neatly when not in use, there are no problems. The remote controls both Android devices and iPhones.
I've been using my E11C on an iPad Mini (5th generation) for around 2 years, so far I haven't noticed any broken cables or other processing weaknesses. Simply a good and reliable in-ear for music, film and video calls. If you don't need the remote control, you can also use the Soundmagic E11 (without "C") and save money.
alternatives
If you don't like the Soundmagic E11C, then I recommend the Sennheiser CX 300S or the Beyerdynamic Soul Byrd. Both are technically and price-wise comparable.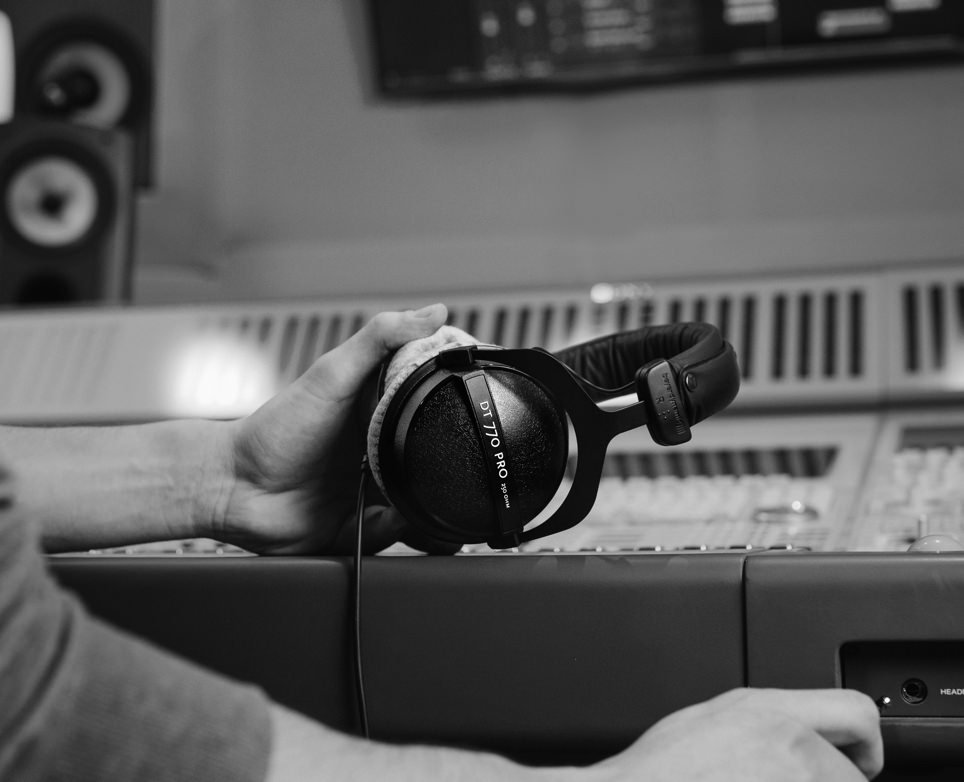 Advantages:
Very good sound quality with great bass wearing comfort very good Made in Germany
Disadvantage:
Cable not interchangeable
Whenever I have to recommend a "large headphone" (i.e. an over-ear model with large housings), then I name the Beyerdynamic DT 770 Pro . This model from Heilbronn has been in use in studios all over the world for decades (!).
The robust workmanship and the comfortable seat still set standards today. The sound is - as the professionals demand - ideally balanced. At best, the bass range gives kick drums (techno, house) a small portion of extra power, which increases the listening pleasure but does not affect the overall impression. My colleague Robert wrote down his experiences when changing from the "Billo headset" to the studio standard:
Important to know: There are different versions of the Beyerdynamic DT 770 Pro. They range from 32 ohms (ideal for mobile phones), 80 ohms (Macbook Pro, external amplifiers) to 250 ohms (studio).
alternative
If you don't like the Beyerdynamic DT 770 Pro because you had bad experiences in "Heilbronx", then I recommend the Sony MDR-7506. This model also has a firm following among media and music professionals.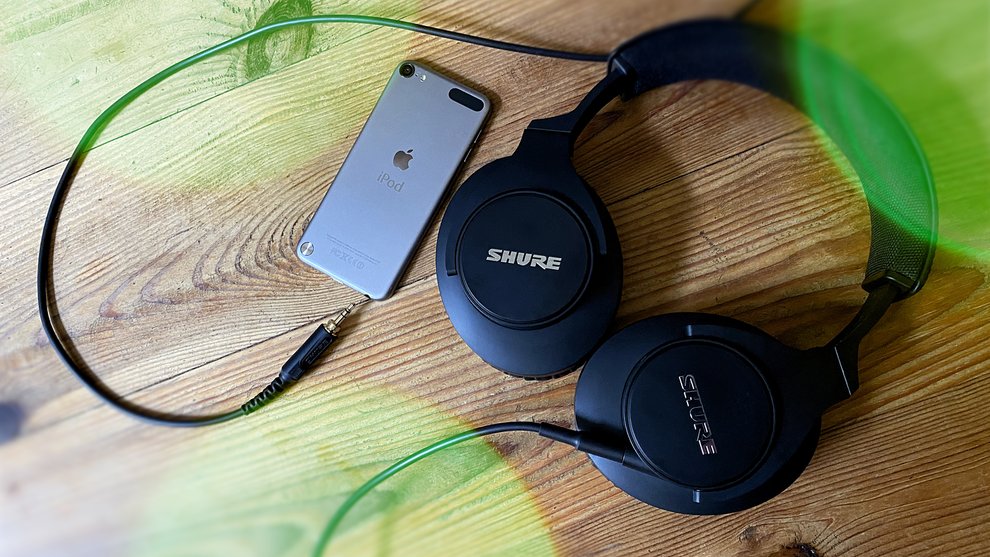 Advantages:
Honest sound Wearing comfort good Cable exchangeable
Disadvantage:
Slightly too tight tuning for big heads can be tiring
Another big name from the best studios in the world is Shure. With the Shure SRH440A , the US manufacturer has wired over-ear headphones for beginners (music production, podcasts) in its range that don't have to hide from the competition. The build quality is solid: no creaking, no weakly constructed areas. The 3 meter (!) long cable is detachable and can be replaced with a coiled cable. The seat on my head is a perfect fit and comfortable - although I have to extend the bar to its maximum length. A baseball cap would no longer fit underneath.
The sound is honest and direct: Voices and percussion in particular can be judged well, and the SRH440A is suitable as a reliable work tool in this regard. The bass is more tight and impulsive than powerful and deep. Overall, a rousing, but sometimes demanding sound tuning at high volumes. The width of the soundstage is limited compared to most open-back headphones. I'm currently using the Shure SRH440A on the jack on my Nintendo Switch Lite and I'm completely satisfied.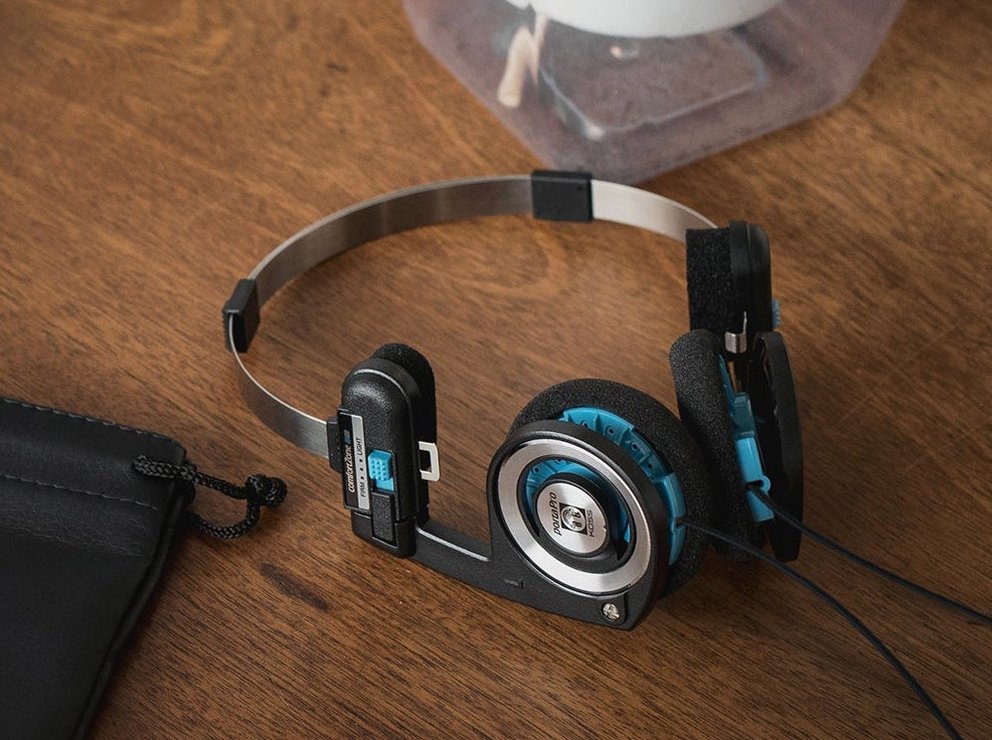 Advantages:
Good sound quality High wearing comfort Cult for over 30 years
Disadvantage:
When it comes to design, opinions differ Hardly any isolation from ambient noise and from the outside
If you feel like you've been transported several decades into the past when you look at these headphones, you're absolutely right: the design of the Koss Porta Pro Classic dates back to 1984 and has practically not been changed since then. One of the reasons is probably the proven wearing comfort: the headphones are on-ear, which generates significantly less heat build-up compared to over-ear models and can therefore be worn comfortably for a long time.
A small disadvantage of the airy construction: ambient noise easily gets through to the user, just as loud music can be overheard by the person sitting next to you. The sound can be classified as neutral - not an audiophile high-end with the finest nuances and a three-dimensional stage, but rather a solid tuning with round highs ("warm sound"), successful mids and a well-dosed bass component. The contact pressure can be adjusted with the slider on the side.
alternative
If you don't like the Koss Porta Pro, then I recommend the Sennheiser PX 200 II - but unfortunately it's no longer available in stores. So I guard my own copy like a treasure. The Sennheiser HD 35, on the other hand, is still available – actually "TV headphones", but they can also be plugged into cell phones with a jack socket.
The best wireless headphones are featured in our in-depth buyer's guide: