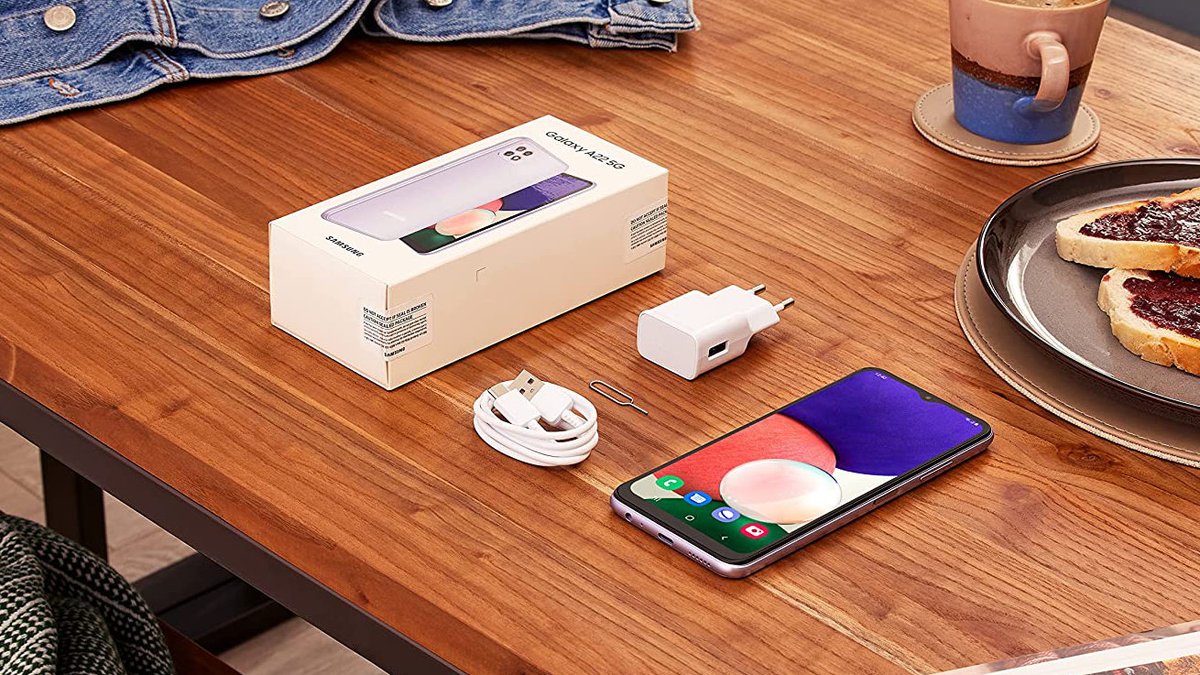 At Aldi you will be offered a really exciting Samsung smartphone at the absolute best price in the next week. The Samsung Galaxy A22 5G has a large battery and the scope of delivery has not yet been slimmed down, so you can get started with it without restrictions.
Aldi sells Samsung smartphones for 159 euros
If you are currently looking for a new Android smartphone with 5G at an affordable price, you should take a look at Aldi next week. The discounter sells the Samsung Galaxy A22 5G from April 7th at a price of only 159 euros (see Aldi). You can strike in the branches of both Aldi Nord and Aldi Süd. For comparison: At Amazon, the smartphone costs 189 euros (look at Amazon). And even the cheapest dealer on eBay wants 186 euros. Aldi simply undercuts everyone here.
The scope of delivery not only includes the Samsung smartphone, but also a power supply unit. This is no longer found in other devices from the manufacturer. An Aldi Talk SIM card with a credit of 10 euros is included , so you can get started right away.
What you should know about Aldi:
What makes the Samsung Galaxy A22 5G so attractive?
The Samsung Galaxy A22 5G is the successor to the Galaxy A12. It is the most purchased Android smartphone in the world. The technical equipment has been upgraded in the new generation. As the name suggests, there is now a 5G modem. The 6.6-inch display has a FHD+ resolution and you get an octa-core processor, which is supported by 4 GB of RAM and 64 GB of internal storage. The latter can even be expanded and you can still insert two nano SIM cards into the case at the same time. You hardly find this property anymore. A 3.5 mm jack socket is even installed.
So that the smartphone doesn't run out of breath too quickly, the Samsung Galaxy A22 5G is equipped with a 5,000 mAh battery . There is also a 48 MP triple camera on the back and an 8 MP camera on the front. Android 11 is used as the operating system, although Samsung has made a long update promise for most of its smartphones. So you are safe here for the next few years.