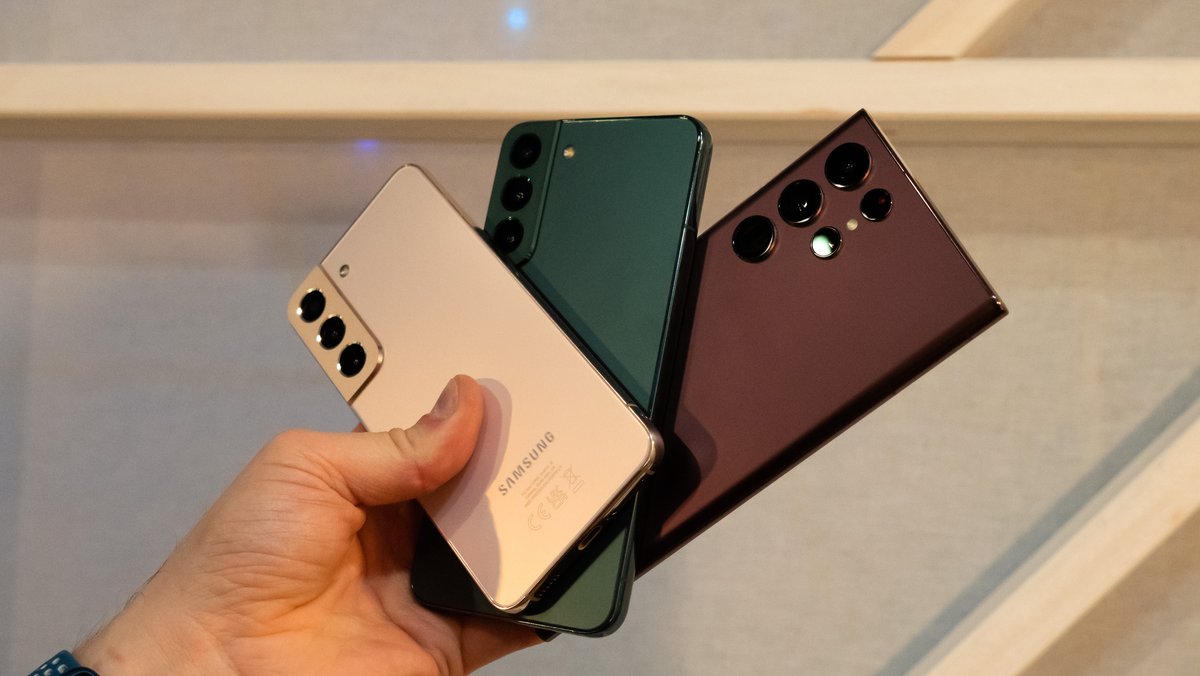 Vodafone is currently running a campaign where you not only get a 20 percent discount on all Red and Young tariffs, but you can also dust off the brand new Galaxy S22 Ultra with two fat bonuses. For a short time, both the Galaxy Tab A8 and the Buds Pro are free. We explain which code you need and how good the offer actually is.
Samsung Galaxy S22 Ultra at Vodafone: Tab A8 & Buds Pro for free
Mobile phone tariffs directly from Vodafone are not exactly known for their low prices. It is all the more gratifying when a strong tariff bundle appears. Vodafone has recently launched a campaign that gives you a 20 percent discount on all Red and Young tariffs . Regardless of whether you have a mobile phone or not, the discount is available every month during the minimum contract period of 24 months. To take the action with you, all you have to do is enter the voucher code DEAL20 at the checkout. The offer is valid up to and including April 6, 2022.
The deal is particularly interesting with the brand new Samsung Galaxy S22 Ultra including the Red M tariff with 20 GB LTE/5G data volume. Here the additional payment is only 49.90 euros and the basic fee thanks to the voucher code is 79.99 euros (instead of 89.99 euros). In addition, you are currently getting two extras worth over 300 euros for the flagship smartphone. To get a Samsung Galaxy Tab A8 as a gift, you must purchase the Galaxy S22 Ultra from Vodafone by March 16, 2022 and register on the campaign page by April 15, 2022. On the other hand, you will receive a pair of Galaxy Buds 2 Pro if you buy the device by March 10th, 2022 and register it with Samsung by April 21st, 2022. You can also trade in your old smartphone and receive up to 150 euros in cash back.
Tariff details at a glance
Tariff: Red M Network: Vodafone
20 GB LTE/5G
(max. 500 MBit/s) Allnet and SMS flat rate EU roaming including 24-month contract period, 1 month's notice period
Samsung Galaxy S22 Ultra with Vodafone contract: That's why the offer is worth it
The costs of the tariff bundle at a glance
Basic fee
(monthly)
79.99 euros
additional payment
(one-off, at the beginning of the contract) 49.90 euros
Connection
fee (one-off, at the beginning of the contract) 0 euros
Shipping costs
(one-off) 0 euros
total costs after 24 months
(in the event of termination at the end of the minimum contract period,
monthly and one-time costs added)
1,969.66 euros device
value
(Best online price according to idealo.de) 1,249 euros (mobile phone), 205 euros (tablet), 107 euros (buds)
effective cost tariff
(Total costs less device value) 408.66 euros
effective costs Tariff per month
17 euros
View
offer
The Samsung Galaxy S22 Ultra (128 GB) has just been released and costs 1,249 euros (RRP), according to idealo.de the Galaxy Tab A8 is currently 207 euros and the Galaxy Buds 104 euros. If you subtract these values ​​from the total costs, 408.66 euros remain for the tariff. If you divide this amount by the term of 24 months, you pay 17 euros per month for the tariff. A good price for 5G-enabled 20 GB data volume directly from Vodafone , because normally there is neither the 20 percent discount nor the additional devices in a bundle. If the basic fee is too high and you prefer to accept a more expensive additional payment instead, you should take a look at this alternative offer from Logitel.
The calculation with the low price only works if you cancel at the end of the minimum contract period. If you should forget this, the contract will not be extended by another year, but can be canceled monthly.
Galaxy S22 Ultra: The currently best Samsung smartphone
The Ultra model of the Galaxy S22 series starts with a 6.8-inch Edge WQHD+ AMOLED display with a refresh rate of up to 120 Hz . In terms of cameras, the Ultra goes one step further compared to its 2 sister models and is equipped with a 40 MP front camera. Adequate performance is ensured - the brand new Exynos 2200 processor clocks at a maximum of 2.8 GHz and has an integrated AMD graphics unit. You can read more about the Galaxy S22 Ultra in the xiaomist test.
You can see how the Samsung Galaxy S22 Ultra feels in our video :