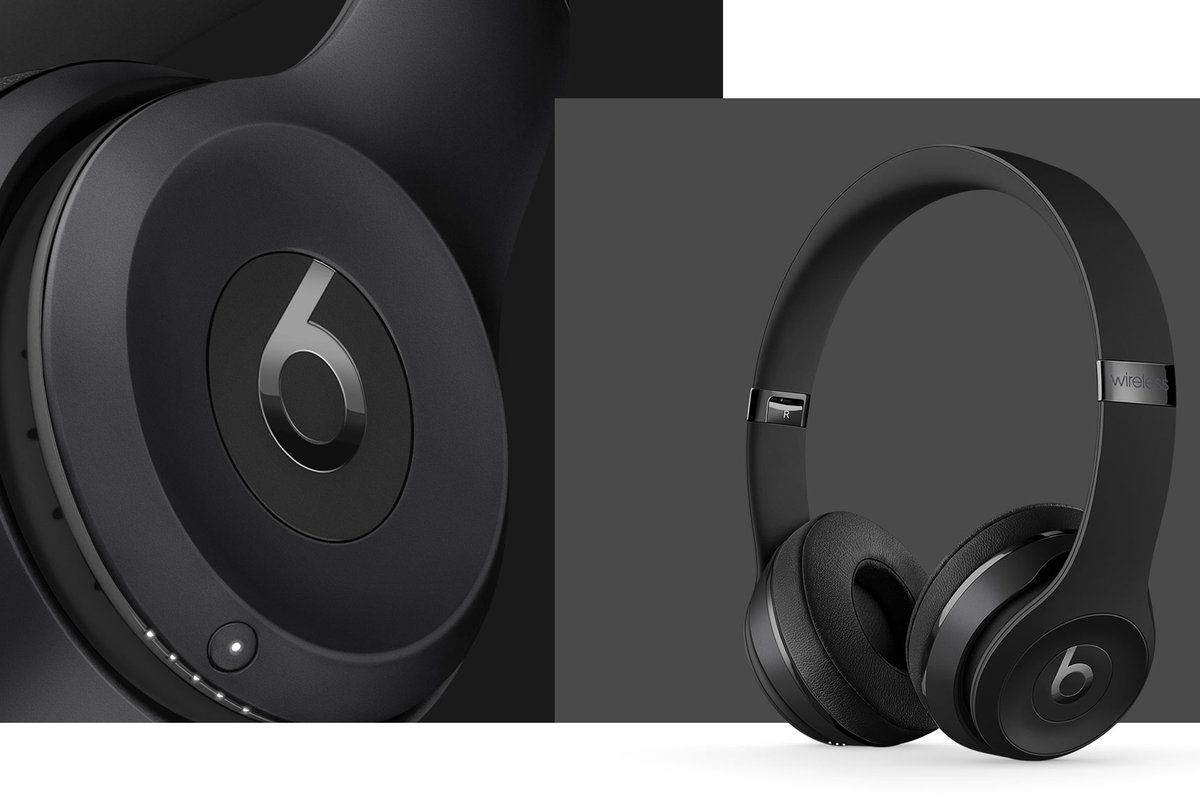 Savings alert at Amazon: For a short time you can get a discount of up to 180 euros on Beats headphones – including wireless on-ears, in-ears and noise-cancelling headphones. With today's daily offers you will also get more bargains from the categories technology, accessories, gadgets and more - we will show you the best deals.
Beats Super Sale on Amazon: bargain prices only today
Amazon is giving you various Beats headphones at rock-bottom prices today only. These include the popular Beats Solo 3 Wireless On-Ears for a greatly reduced EUR 114.99 instead of EUR 199.95. So you save a whopping 84.96 euros with the daily deal at Amazon and get first-class headphones with Apple W1 chip, padded earpieces and up to 40 hours of battery life. Plus, with Fast Fuel charging, just 5 minutes of charging gives you an additional 3 hours of playback.
Beats Noise Canceling Headphones: 52% off
Alternatively, we recommend taking a look at the Beats Studio 3 over-ears with noise canceling and up to 22 hours of playback time for only 169 euros instead of 349.95 euros . The wireless headphones are available from Amazon in the colors matt black, red and white at the lowest price of the day.
If you're more of a fan of in-ear headphones, you'll find what you're looking for with the Beats Studio Buds - here you can also save today and get the headphones including the charging station at a reduced price of 114.99 euros instead of 149.95 euros .
iPhone 12 (mini) and 13 (mini): Heavily reduced today
By the way, if you are looking for a new smartphone, you can still save a lot today: you can currently get the iPhone 13 with 512 GB for a reduced 1,079 euros instead of 1,249 euros and the compact iPhone 13 Mini with 512 GB from 989 euros instead of 1,149 euros . You save a whopping 160 euros and shipping costs here - a hammer deal for all iPhone fans!
You can get the iPhone 12 even cheaper in the storage version with 256 GB : With today's Amazon deal you save 130 euros and only pay 839 euros instead of 969 euros . The counterpart to this in small is the iPhone 12 Mini from 719 euros instead of 849 euros in polar white and other color variants.
Amazon Prime: Save before everyone else
If you don't want to miss any more bargain tips, you should be quick: Amazon offers are sometimes sold out again within a few hours - as a Prime customer you benefit from a decisive advantage and can see lightning offers 30 minutes before everyone else. You can test Amazon Prime for 30 days free of charge , you can read all the costs and advantages of membership here.
Also reduced: audio books & films
Bookworms and audio book fans are currently getting a tempting welcome offer. For 2.95 euros per month (instead of 9.95 euros) you can test the
audio book service Audible extensively for 6 months
. Film lovers can currently get many
DVDs and Blu-Rays at a
reduced price.
What advantages does Amazon Prime offer? Here you can see the most important features summarized in the video :
But even without Prime you can save a lot on Amazon: