Samsung Galaxy Z Fold 3 in price decline: folding cell phone at Saturn and MediaMarkt cheaper than ever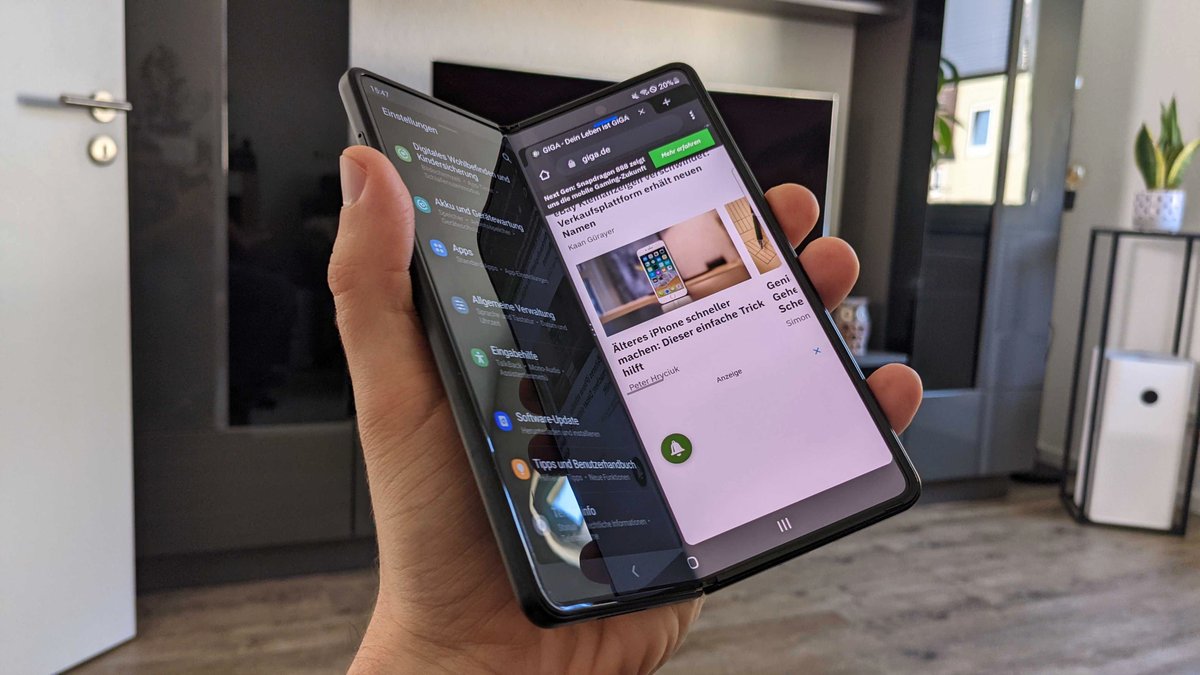 Foldable smartphones are very expensive - at least when they are new on the market. The Samsung Galaxy Z Fold 3 has been available for a little longer and the price drop has really hit it. At Saturn and MediaMarkt, the folding cell phone is available at the absolute rock-bottom price. It makes you wonder whether you shouldn't treat yourself to such a cell phone.
Samsung Galaxy Z Fold 3 in price drop
When the Samsung Galaxy Z Fold 3 was presented in August 2021, the price of 1,799 euros still seemed very high. In the meantime some time has passed and the price drop has really struck. MediaMarkt and Saturn are currently selling Samsung's folding cell phone for just 1,199 euros (check out MediaMarkt). That's just 600 euros less than at the market launch. The mobile phone has lost 1/3 of its value within a very short time. Now at the latest you should be asking yourself whether you want to try a folding cell phone.
Anyone who subscribes to one of the newsletters can save an additional 10 euros. There are no shipping costs. Amazon has now gone along with the price and also charges 1,199 euros (see Amazon). So you have the freedom to choose where you want to strike.
What makes the Samsung Galaxy Z Fold 3 so special?
The Galaxy Z Fold 3 is Samsung's best and most robust folding phone to date. This time around, the company has done its homework and improved a lot on resilience. In addition, there are current specifications, a good camera and an acceptable battery life. But you also have to understand the concept behind the folding cell phone. It's basically a mixture of tablet and smartphone - with the disadvantage that it doesn't cover both areas perfectly. So you make a compromise. I tested the folding cell phone myself and it's not for me. My colleague, on the other hand, thinks the idea is excellent and is currently considering a purchase. So it has to fit. When it does, you should strike.