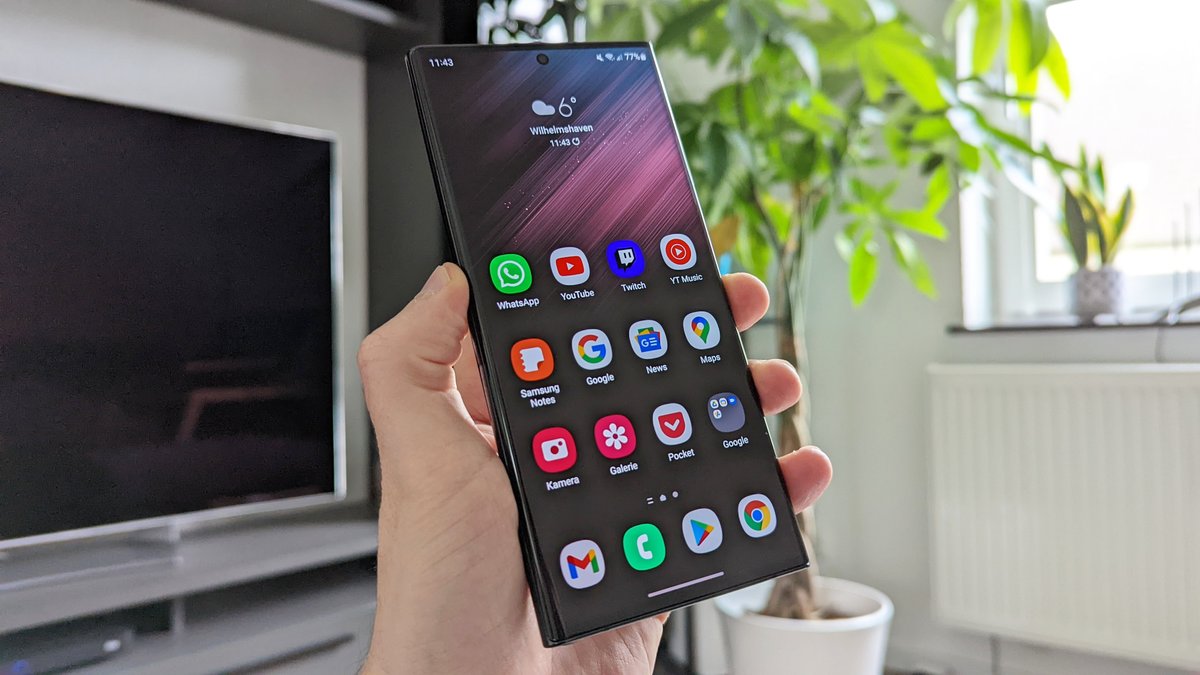 The Samsung Galaxy S22 Ultra is actually not yet officially available. With some pre-orders, the smartphone has already arrived. While many owners are satisfied with the new top-of-the-line smartphone with the S Pen, an ugly error has surfaced for some. It's about the display, although the processor could be the culprit.
Samsung Galaxy S22 Ultra with first problems
If difficulties arise with a new smartphone even before the official market launch, this is never a good sign. But that's what happened with the Samsung Galaxy S22 Ultra. The smartphone has problems with the display . A bar appears there that should not be displayed. It then looks like this:
Interestingly, the graphic error appears in the same place for other owners of the Galaxy S22 Ultra. All models have one thing in common: They are equipped with Samsung's Exynos 2200 processor with an AMD GPU . The model with Snapdragon 8 Gen 1 does not have this problem.
It is currently assumed that this is a problem with the graphics driver for the Samsung Galaxy S22 Ultra and not a problem with the display itself. There is also a solution for this. Set the screen resolution to FHD+ and the screen mode to Vivid. All this suggests that Samsung has a problem with the driver here and not with the hardware. Accordingly, a patch could solve this problem.
Our first impression of the Samsung Galaxy S22 Ultra:
Samsung Galaxy S22 Ultra: how big is the problem really?
So far, only very few pre-orderers and testers have used the Samsung Galaxy S22 Ultra. I'm one of them and I don't have this problem. After the market launch at the latest, it will have to be seen how many people are affected and whether Samsung might add a day-one patch. It is really necessary, as you will soon read in my review.