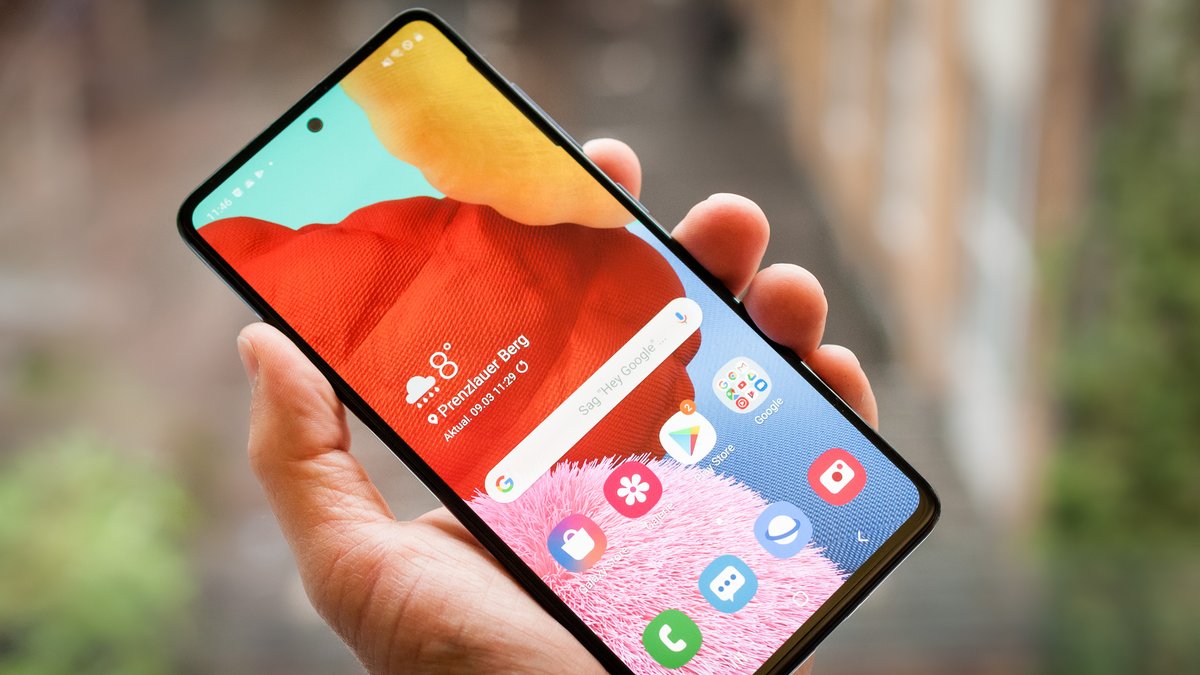 Samsung is currently the best smartphone manufacturer when it comes to Android updates. Even Google can't keep up. At some point, however, Galaxy cell phones will be so old that the pace of Android updates will have to be slowed down a bit. This has now happened with a very popular model. You can still use the smartphone without any problems.
Samsung Galaxy A51 is now receiving fewer Android updates
Newer Samsung smartphones receive software updates for up to five years. This includes several new Android versions and many years of security updates so that you can use your smartphone for a very long time. The Galaxy A51 also falls into this category, although the smartphone came onto the market right in the transition phase, where Samsung's update policy was getting better and better, but the cell phone was already available. The smartphone presented in mid-December 2019 is now downgraded somewhat. From now on, it officially only gets two Android updates per year (source: Samsung).
Interestingly, that's not the case for all A-series smartphones from that era. For example, the Galaxy A51 5G continues to receive quarterly Android updates . The Galaxy A71 will also continue to be updated every three months. It is quite possible that Samsung is in the process of rearranging the older smartphones. You shouldn't read too much into it anyway. If there are really security problems, Samsung will simply issue a software update for much older devices. The best example of this was the Galaxy S7, which has actually been retired for years.
In the test of the Samsung Galaxy A51 you will find out all the details about the smartphone:
Should you still buy the Samsung Galaxy A51 now?
Rather not. The Galaxy A51 is now too old. With the Galaxy A52s 5G, Samsung offers a much better smartphone that can be used for years to come. In addition, the Galaxy A53 is already a successor. But if you already have the Galaxy A51, you can continue to use it without any problems. It should be regularly supplied with security updates for another one to two years. So there is no need to worry about the smartphone becoming unusable now. The mid-range at Samsung has simply become too good for that.