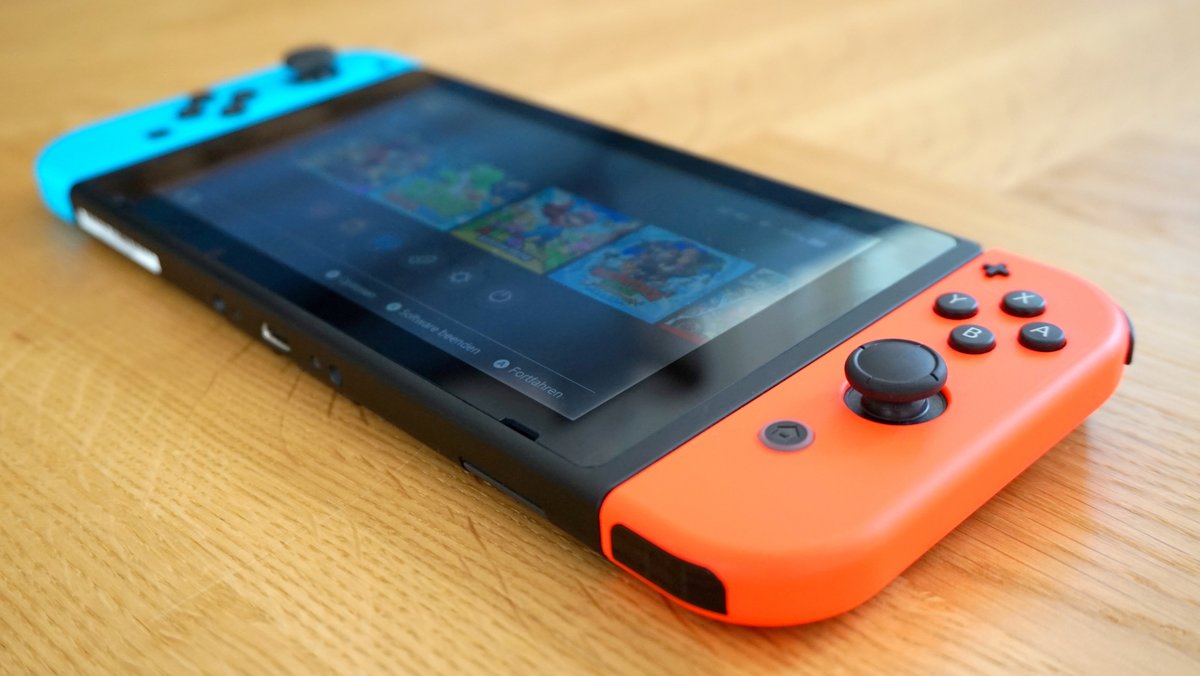 For all those who are not only flirting with the switch, but also need a new mobile phone contract, this Valentine's Day promotion is just right: At Curved you can currently get the Nintendo console for free with the o2 "Free M" tariff, and there's also 100 euros cashback on top.
Nintendo Switch with 20 GB plan at a bargain price
As part of a Valentine's Day campaign, the mobile phone retailer Curved has launched an interesting console bundle that could be particularly exciting for Nintendo fans. The switch comes with the "Free M" mobile phone tariff from o2 with 20 GB LTE/5G data volume, all-network and SMS flat rate, almost free of charge, because you pay 29.99 euros a month, which is what the o2 tariff costs anyway. A one-time additional payment of 25 euros and 4.99 euros for shipping are added to the Curved special offer, but since you get 100 euros back as cashback, this small fee is put into perspective. The connection fee is currently also waived and the cashback is paid out 4 weeks after activation of the tariff. Please note, however, that the offer is only valid up to and including February 15, 2022.
Tariff details at a glance
Network:
o2
Tariff: Free M
20 GB
LTE/5G data volume (max. 300 MBit/s) Allnet and SMS flat EU roaming included 24 months minimum term, 1 month notice period 100 euros cashback (payment 4 weeks after activation)
Nintendo Switch with o2 contract: That's why the offer is worth it
In order to make the tariff comparable with other SIM-only mobile phone contracts, we calculate the effective tariff costs. This is how much you pay purely for the 20 GB tariff if you subtract the costs for the Nintendo Switch and the cashback:
The costs of the tariff bundle at a glance
Basic fee
(monthly)
29.99 euros
additional payment
(once, at the beginning of the contract) 25 euros
connection
fee
(once, at the beginning of the contract) 0 Euro
shipping costs
(one-off) 4.99 euros
total costs after 24 months
(in the event of termination at the end of the minimum contract period,
monthly and one-time costs added)
749.75 euros device
value
(current online best price according to idealo.de) 269 euros cashback 100 euros
effective cost tariff
(Total costs less device value) 380.75 euros
Effective costs Tariff per month
15.86 euros
View
offer
According to the idealo price comparison, the Nintendo Switch currently costs at least 269 euros. If you subtract this value from the total cost of the tariff bundle, you effectively have 380.75 euros left over for the tariff. Divided by a minimum term of 24 months, this corresponds to 15.86 euros per month - a low price for an all-network and SMS flat rate with 20 GB LTE/5G data volume.
Important: The offer is only valid for a few days and the low price only pays off if you cancel in good time before the end of the minimum contract period. If you should forget that, the contract will no longer be extended by another year, but can be terminated monthly since the beginning of 2022.
For those who like to do the math themselves, we show you tips and tricks in the following video :