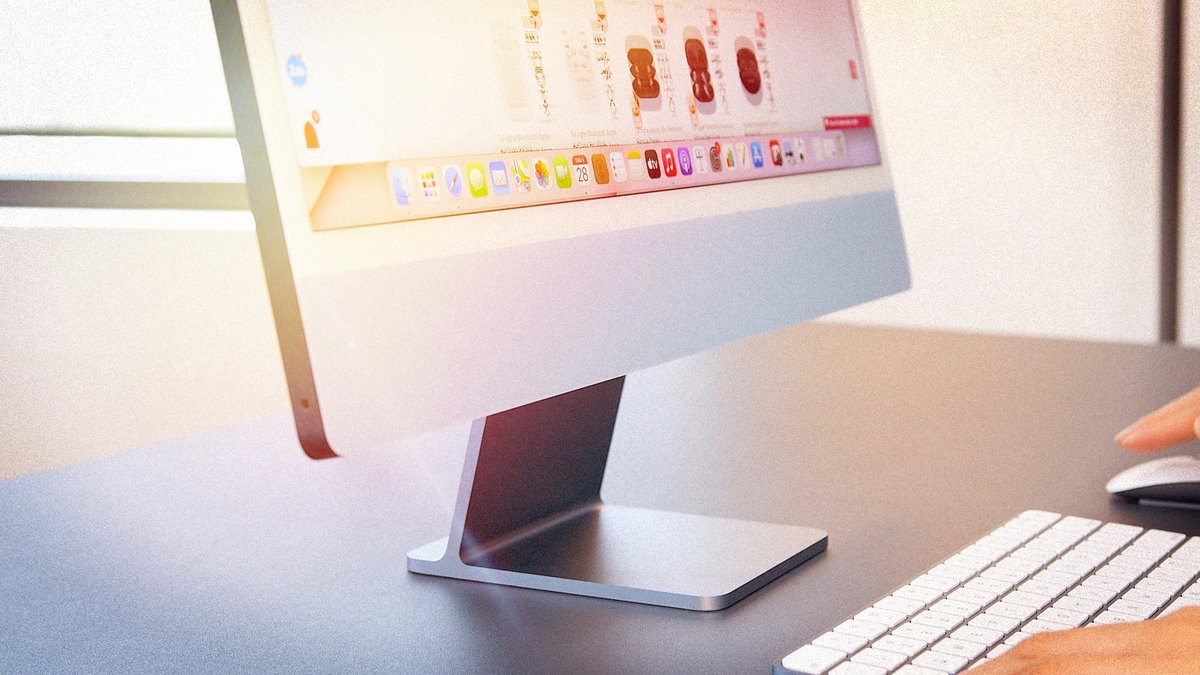 The Apple world has been waiting for a reinterpretation of the larger iMac for months. Now we could get them a little earlier than previously thought. It could be as early as June.
When presenting the current iMac with a 24-inch display, Apple quickly "ignored" us a new model with a larger display. The rumor mill agrees: 2022 is coming, but when? First it was in the spring, most recently in late summer – August at the earliest, possibly not until September. Now, however, some movement comes into play.
iMac Pro: New model earlier in June
Insider and display expert Ross Young is revising his last statement and is now predicting a performance as early as June 2022 (source: Ross Young). He also still believes in a mini-LED screen, even if previous reports to the contrary diminished hope. If the new date is correct, we think Apple could present the larger iMac at WWDC (Apple's developer conference). Not such an unusual date, because there have often been such hardware announcements in the pro area.
A look back, the original iMac 24 years ago not only caused a small revolution with its colors:
For example, the first iMac Pro was shown at WWDC in June 2017, although it wasn't available for purchase until December. Speaking of which, Apple probably wants to market the larger iMac again as the iMac Pro. Makes sense if you take a closer look at the following rumored features:
Mini-LED display (27-inch) with over 4,000 mini-LEDs Apple M1 Pro or M1 Max Design corresponds to the 24-inch model, but with adapted (Pro) colors
WWDC 2022: Possible date
Apple hasn't announced WWDC yet. Traditionally, this takes place at the beginning of June, last year from June 7th to 11th, 2020 with a little delay. Due to the corona pandemic, both events took place purely virtually, and this should still be the preferred type of event for Apple in 2022. Meanwhile, we're betting on June 6, 2022 as the day of the WWDC keynote.
This idea of ​​an iMac Pro has not yet been implemented by Apple, which is kind of unfortunate:
By the way: The "normal" iMac will probably also receive an update and be equipped with a new Apple chip. However, an iMac 2022 with M2 will probably not be available until autumn. The new chip itself, however, could make its debut earlier this spring when a new, lower-priced MacBook Pro is unveiled.