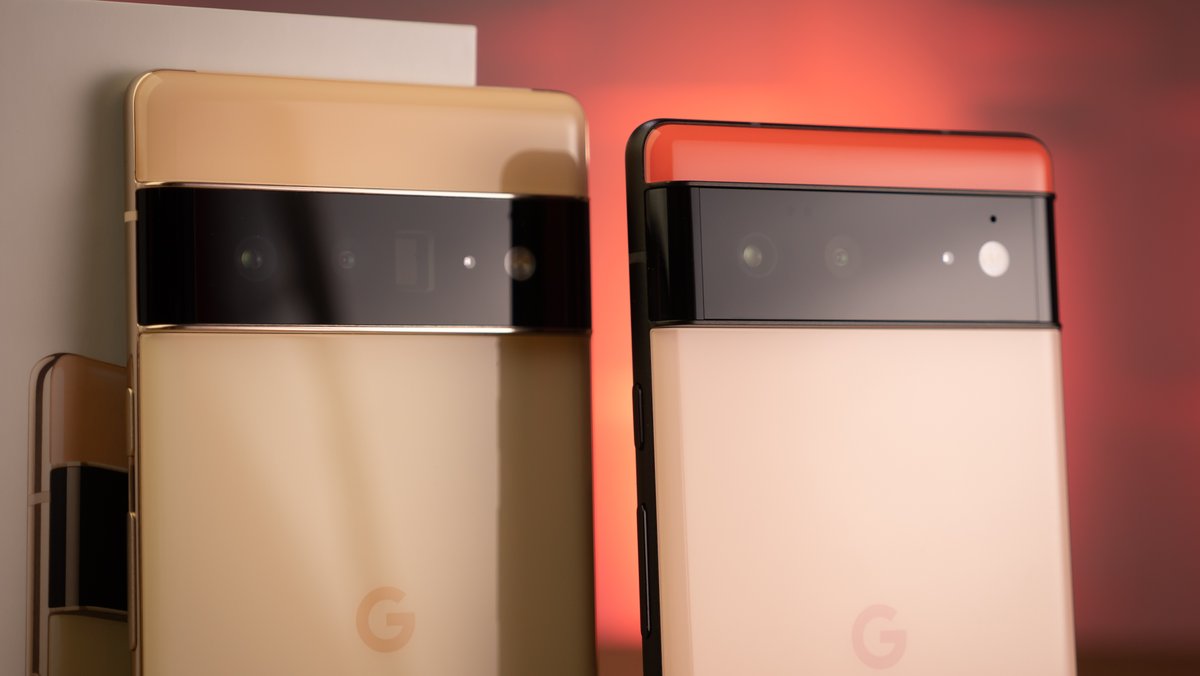 With the Pixel 6 (Pro), Google has opted for a completely new design with an expansive camera bar. The special appearance is no coincidence. Google already has the future in mind – and the design should probably be retained for the next few years, even with new technologies.
Pixel phones: Google is preparing for the future
The Pixel 6 and the Pro version can not only convince with successful cameras and strong performance, but also offer a special design . On the back, Google has decided against the uniformity and uses a large camera bar. This still seems a bit oversized, but Google should probably help with future smartphones.
To all appearances, Google has only laid the groundwork with the Pixel 6 . It's less of an experiment and more of a design language that will be retained in upcoming models. Both the Pixel 6a, which is expected in May 2022, and the Pixel 7 (Pro) can currently be assumed to remain with the wide camera bar. Google cell phones should be recognizable as such at a glance. But there are other advantages.
Android leaker Max Weinbach is certain that Google will continue to rely on the Pixel 6's design language for several years to come. In the future, there will still be enough space for larger camera sensors and possible lidar lasers without having to make any major changes to the appearance of the cell phones and the "camera bar". In addition, the back of the Standard and Pro variants can basically look the same, which saves costs.
In the video: This is what we think of the Pixel 6.
Pixel smartphones: Google puts everything on one card
For Google, the special design of the cell phones also poses a risk. If customers are dissatisfied with the current design - for example because they don't like a protruding camera hump - then they will also prefer to use a product from the competition for the next generation.