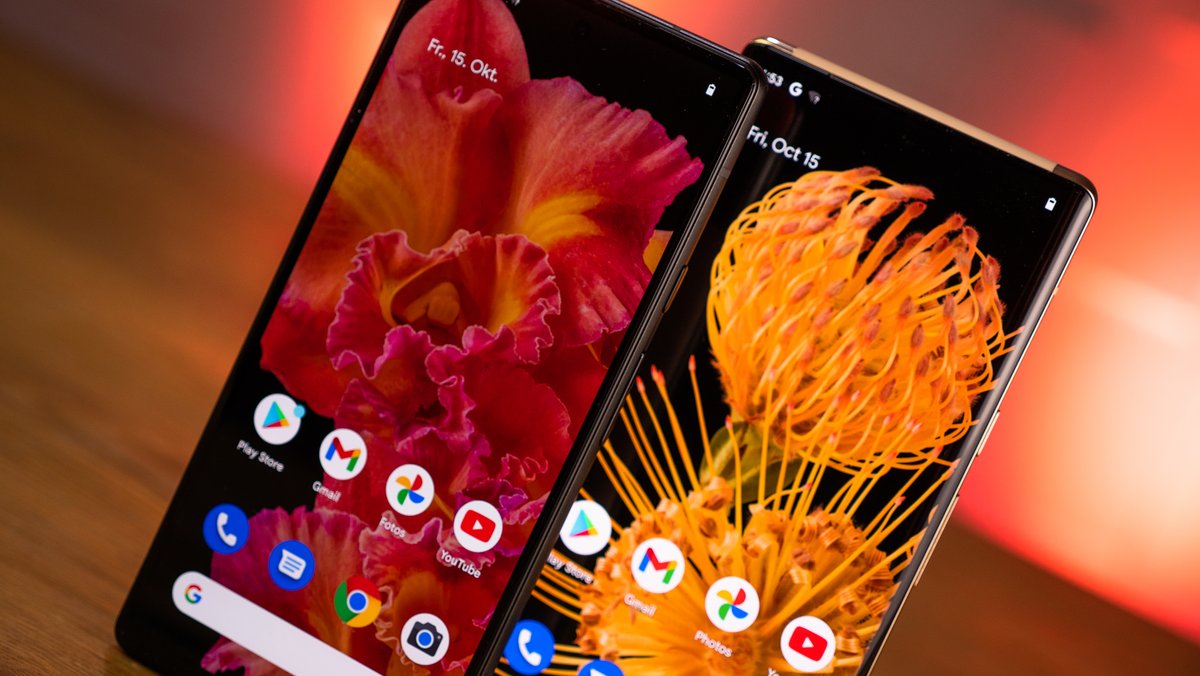 The launch of the Pixel 6 (Pro) was anything but smooth. Now there is another problem: A new display sometimes causes the fingerprint sensor to no longer work – even if Google has arranged for the repair.
Pixel 6 (Pro): Display replacement causes problems
The list of difficulties that Pixel 6 (Pro) owners have to face just keeps getting longer. After dropped phone calls, unavailable emergency call and a few update problems, there is now another disruptive factor. If the display of the top smartphone has to be replaced, the fingerprint sensor sometimes no longer works (source: 9to5Google).
The problem is noticeable with Google's fingerprint calibration tool, which some users are unable to install the new fingerprint scanner on the phone . An error message states that the "Calibration software for this device cannot be found". Corresponding complaints about this can be found on Reddit, in the Google help forum and in the iFixit repair community, among others.
According to user reports, the problem persists even when replacing the display via UbreakIFix. These are service shops officially supported by Google , which should actually have the necessary expertise and material from Google. According to a Google-certified technician, the fingerprint calibration tool is currently not working as it should, especially on Windows.
Here's what we think of the Pixel 6:
Pixel phones: Google solution not yet in sight
Google has known about the difficulties mentioned since the beginning of February at the latest. However, the first users reported problems in connection with fingerprint calibration as early as November 2021 .
The Pixel 6 (Pro) is the first smartphone from Google to use an in-display fingerprint sensor . This can be found on the back of older Pixel phones.