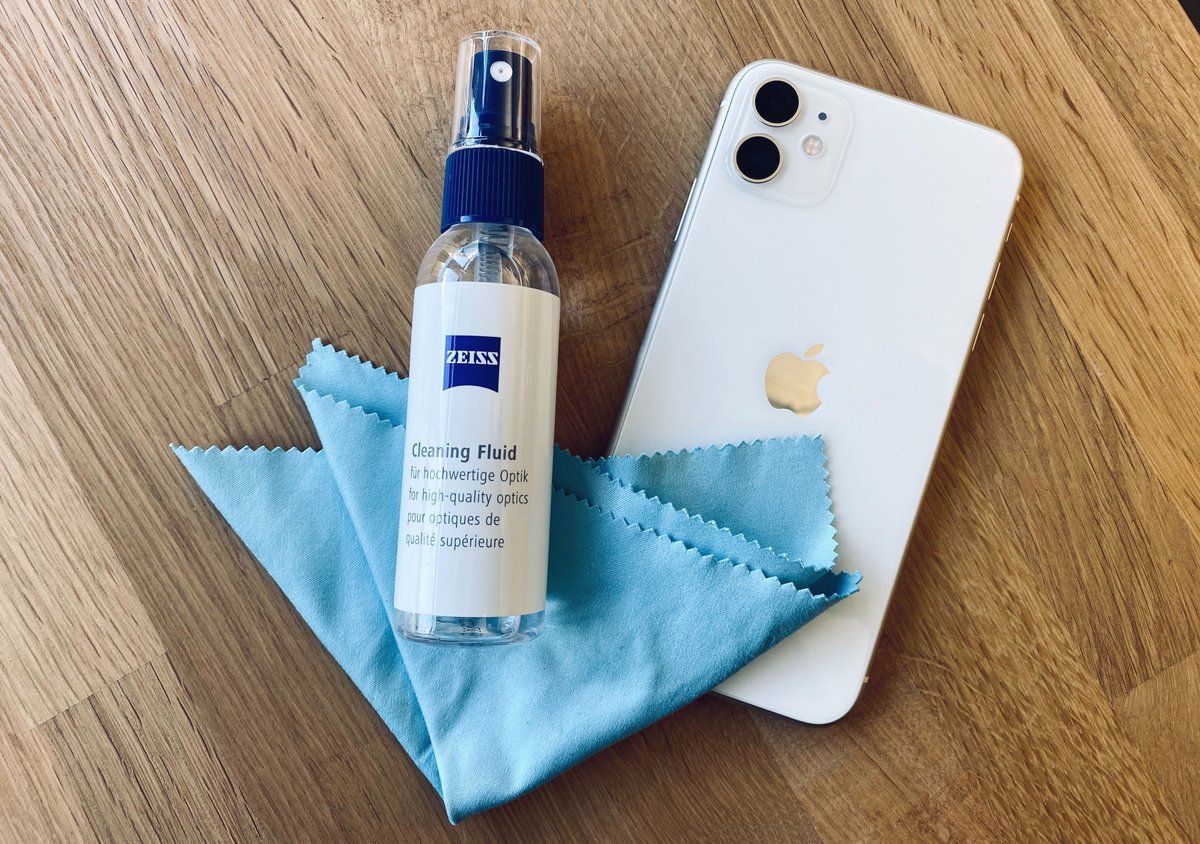 Regardless of colds and the corona pandemic, the following applies: the cell phone should be cleaned properly on a regular basis. xiaomist shows you how you can clean and disinfect smartphones without damaging them.
Coronavirus and cell phones: which means are suitable for disinfecting?
Apple has updated its information page on iPhone cleaning in the wake of the ongoing coronavirus spread. Now you can find specific information here as to which cleaning agents are suitable for disinfecting iPhones:
You can carefully wipe the outer surfaces of your iPhone with a cloth with 70 percent isopropyl alcohol (isopropanol 70% by volume) or Clorox disinfectant wipes. Don't use bleach. Avoid getting moisture into any opening or submerging your iPhone in detergent.
According to the Robert Koch Institute, isopropanol 70% by volume is classified as "limited virucidal" for hand disinfection with an exposure time of 30 seconds. "Limited virucidal" means "effective against enveloped viruses". The coronoavirus (SARS-CoV-2) is one of the enveloped viruses (see Deutsche Apothekerzeitung).
When looking for a surface cleaning agent that works against the coronavirus and is also classified by the manufacturer as "suitable for cleaning smartphones", I came across the "Sterillium Protect & Care" product range. According to the manufacturer Hartmann, these products are effective "against bacteria, yeasts, enveloped viruses as well as norovirus and rotavirus" and are intended for "the rapid disinfection of sensitive and vertical surfaces, e.g. B. PCs, smartphones and touchscreens "are suitable. Important: onset of action no earlier than 30 seconds up to 5 minutes (norovirus). The "Sterillium Protect & Care" product range is currently sold out occasionally.
The Süddeutsche Zeitung has meanwhile published an article that classifies the disinfection of smartphones with chemical agents as not urgently necessary. According to the Medical Director of the German Advice Center for Hygiene (BZH) quoted therein, it is more important "to wash your hands regularly and thoroughly."
Cell phone hygiene: Tips from the accessory provider
The accessories manufacturer Zagg provides two simple pieces of advice in the course of the coronavirus spread, which xiaomist also endorses:
Clean your smartphone
twice a day
. The
use of Bluetooth headphones or headsets
also minimizes the risk of spreading, as the smartphone is not constantly pressed to your cheek when making a call.
Cell phone disinfection with UV light instead of chemistry: The Fraunhofer Institute is researching this
It looks something like a microwave and does without chemical agents: The researchers at Applied Systems Technology (AST) at the Fraunhofer Institute for Optronics, System Technology and Image Exploitation (IOSB) have developed a machine that irradiates cell phones with UVC light freed from bacteria and viruses such as "SARS-CoV-2". The disinfection should be carried out in "just a few seconds". According to the scientists, the areas of application for the device range "from clinical areas to private and commercial use to the event market".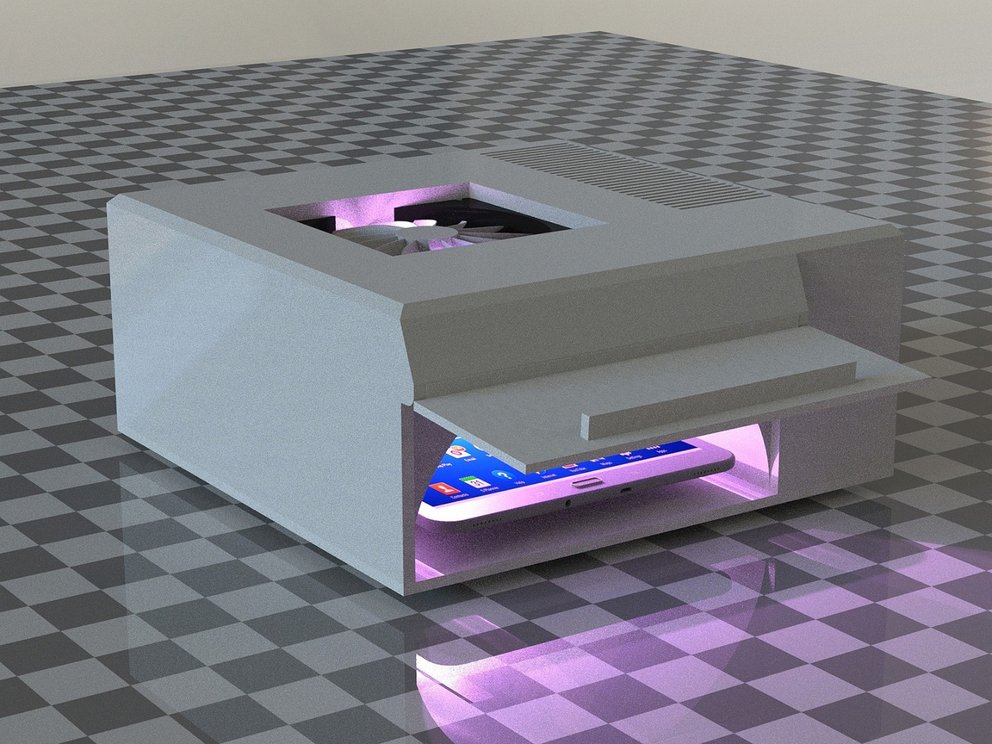 At Amazon you can already find UV disinfection devices for cell phones ("UV cell phone sterilizers") that promise a disinfection effect according to the principle described. So far, however, there is a lack of evidence of the effectiveness of independent tests. The price is temptingly low at under 30 euros:
Clean your mobile phone normally: which cloth, which cleaning agent?
The most important rule first: no aggressive cleaning agents and no abrasives! These endanger the grease-repellent display coating of modern smartphones. The ingredients contained in abrasives (e.g. quartz powder) can even scratch the screen forever. If you want to be on the safe side, only use a lint-free cloth dampened with water (not wet!) For cleaning your smartphone , e.g. B. a lens cloth . This cleaning method is recommended by the iPhone manufacturer Apple.
Grease stains and fingerprints are not easily removed without cleaning agents. It becomes easier with the help of suitable cleaning agents . I recommend paying attention to the manufacturer's description: Is the product expressly suitable for cleaning smartphones? If this cannot be clearly determined, it is better to use a different cleaner.
I have had good experiences with the expensive but high-quality cleaning products from the German lens manufacturer Zeiss. These are available as a comprehensive complete set , including a practical air blower to remove dust:
Smartphone cleaning cloths are suitable for quick cleaning in between:
Glass cleaner or washing-up liquid: can you use it to clean cell phones?
It is generally not advisable to use conventional household glass cleaners and detergents. The danger is too great that it contains ingredients that could damage the mobile phone (especially the anti-grease coating on the display).
Some smartphone users swear by it and use the comparatively inexpensive Sidolin multi-surface cleaner to clean the smartphone display. According to the manufacturer, this product is suitable for cleaning "screen surfaces" - but there is no talk of smartphones in particular. So this tip should be tried at your own risk . I have cleaned an iPhone 8 several times in the past and could not find any negative effect.
Cleaning your mobile phone: 3 steps to a clean smartphone
The display and the back of a smartphone are best cleaned the same way you clean glasses. Before the actual cleaning, you should make sure that there are no coarse grains of dust or even grains of sand on the mobile phone. Also important: switch off the mobile phone before cleaning and unplug the charging cable .
Our recommendation:
Slightly moisten a clean microfiber cloth with a suitable cleaning agent or water (do not spray directly on the mobile phone!). Wipe the cell phone completely with the damp area of ​​the cloth. This can lead to the formation of streaks - this is the loosened greasy dirt. Take a dry spot or a second, dry microfiber cloth and remove the loosened dirt with circular wiping movements until no more streaks can be seen.
This is also the way to get the camera lenses clean. In the end, visual inspection with the naked eye helps: hold the mobile phone at different angles towards the light and move it slowly. Only when spots or streaks can no longer be seen from any position is the surface (or the camera module) really clean. Even a slight haze on the lens can be noticeable in cell phone photos through blurry images.
Clean cell phone sockets and speaker openings properly
The places where the cell phone is "open" are a particular challenge. This includes the jack socket for headphones, the openings for the speakers and the connection for charging (Micro-USB, USB-C or Lightning). A tough and difficult to remove dirt made of dust and sebum that cannot be removed with the surface cleaning described above collects here over the course of months. These points have to be approached separately and with suitable "tools".
A dry, soft brush is suitable. Cotton swabs and toothpicks (slightly moistened with water) can also be used to clean hard-to-reach areas on the cell phone. Specially shaped cleaning tools can also be found on Amazon.
But: This should only be done with the greatest of caution, otherwise damage will be caused. Many small movements without pressure are better than single, hectic pushes. With cotton swabs, make sure that no fibers loosen and get caught on contacts or speaker grilles. I also strongly advise against using metal objects such as knives, tweezers or needles.
Mobile phone disinfection: hygiene starts with the smartphone
Many cell phone users are not aware that they touch a nucleus with their hands several times a day. On average, there are significantly more bacteria on mobile phones than on a toilet seat, for example. There is no need to panic - but it is definitely an occasion to keep your own smartphone clean. According to TÜV Rheinland, only one in four Germans regularly cleans their cell phone thoroughly. Every eighth clean
never even his cell phone.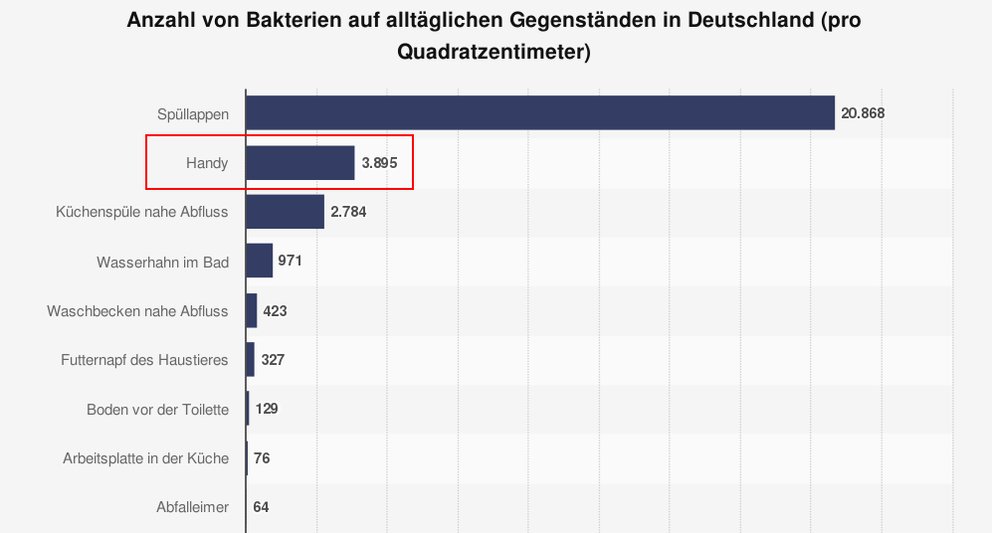 "Cell phones, especially smartphones, should be cleaned and cared for regularly. It's not just a question of aesthetics. Cell phones can transmit germs , and regular cleaning of displays and keyboards makes sense, especially when you have a cold, "says Bitkom expert Bernd Klusmann. Dr. Wiete Schramm (doctor at TÜV Rheinland) recommends cleaning smartphones and tablets regularly. "There is an increased risk of infection (...) for people with a weak immune system or with waves of colds. (...) If you use a cell phone or tablet while eating, tiny food scraps can remain, which then serve as a perfect breeding ground for further germs. "
The display cleaner from "Ag +", with a silver-surfactant combination against germs, has been well rated by Amazon customers:
Simply cleaning the surface with a microfiber cloth reduces the risk - microbiologists at the University of Furtwangen have found that germs can be reduced by up to 80 percent in this way. So: A freshly cleaned cell phone not only looks better, it is also beneficial from a hygienic point of view.