AMD Introduces Tempting Ryzen Upgrade – xiaomist Headlines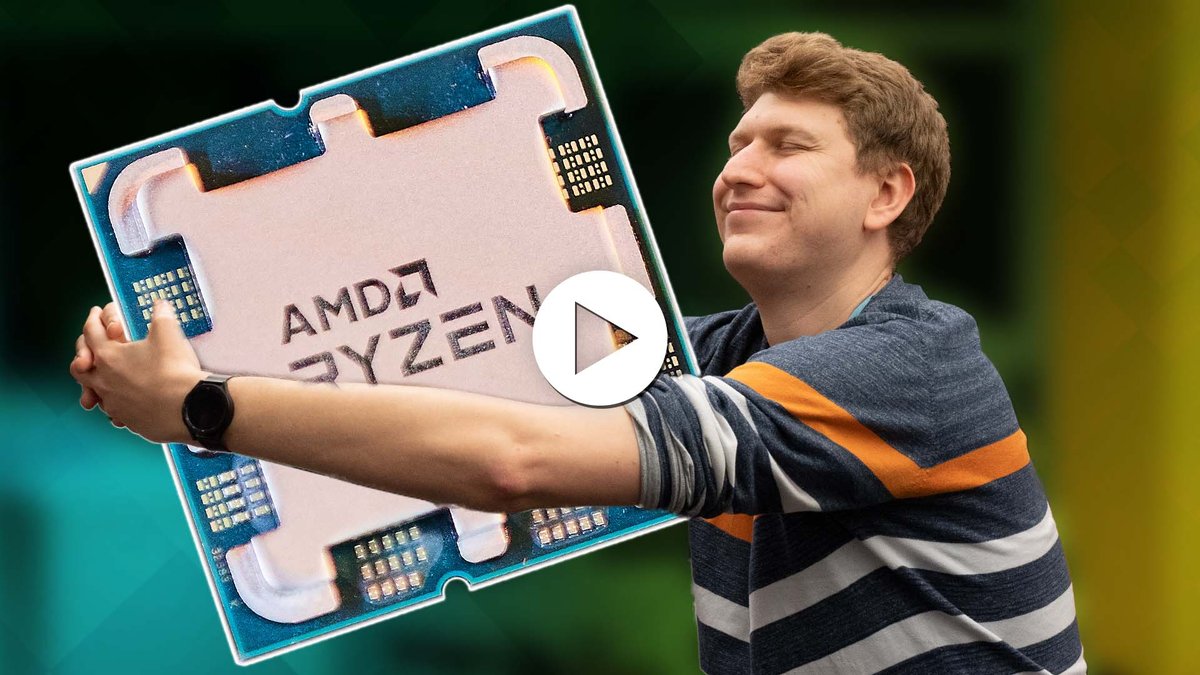 Like every beginning of the year, this one was marked by the Consumer Electronics Show in Las Vegas. You can find out everything that was presented and what else happened in the last two weeks in this episode of the xiaomist Headlines.
Nvidia: New graphics cards in the top and low-end range
Among other things, Nvidia had announced the new RTX 3090 Ti. However, there were no real details about the new card, which should not follow until the end of the month.
The new RTX 3050 should be much more interesting for most of us anyway. With it, a new entry-level graphics card is to come onto the market, with which one should be able to play current games in 1080p without any problems. Ray tracing and DLSS are also included. Due to the latter technology, the performance should be decent even with more demanding titles.
Officially, the card is scheduled to launch on January 27 at a price of $249.
New processors from AMD
AMD also insisted on presenting a new CPU generation. The AM4 socket is history, now AM5 is coming and with it the new Ryzen 7000 processors. In addition to the new DDR5 memory, PCIe Gen 5 is also supported. The Ryzen 7000 chips should then be available in the second half of the year.
New laptop chips were also introduced: the Ryzen 6000 series. With 28 percent improved multi-thread and 11 percent better single-thread performance, up to 45 percent lower power consumption depending on the task and RDNA 2 as the internal graphics unit. The first Ryzen 6000 laptops are expected in February.
Samsung Galaxy S21 FE presented
The Samsung Galaxy S21 FE is already available. Long awaited last year, Samsung's "Fan Edition" of the Galaxy S21 was presented with some delay.
What has changed compared to the S21: A larger 4,500 mAh battery, a slightly larger 6.4-inch display, and the Snapdragon 888, which should now also ensure top performance in this country. The sensor of the telephoto camera has shrunk from 32 to 8 MP.
Price: 749 euros RRP for the version with 6 GB RAM and 128 GB internal memory. So not such a big bargain, especially when you consider that you can get the S21 for 100 euros less.
We recommend waiting a bit, after all, the S22 should already be in front of the door.
Sony presents PlayStation VR2
Sony's new VR headset is also just around the corner. As announced, the PlayStation VR2 is in development as an accessory for the PS5. The headset supports 4K resolution with 2,000 x 2,040 pixels per eye and refresh rates of up to 120 Hz.
In addition, an exclusive title for the PS VR2 has already been announced: "Horizon Call of the Mountain" plays in the Horizon universe. The teaser trailer does not yet provide any more information.
Price and release have not yet been announced.
Apple mixed reality headset could be delayed
Apple could also invite us into a virtual reality this year.
There have always been rumors and information about a mixed reality headset from Apple in the past. Now branch insider Ming-Chi Kuo is stepping on the brakes: Apple's headset is said to have been postponed due to the ongoing shortage of chips. A performance could now be aimed at the end of this year. In 2023, the AR/VR headset should then be available in larger quantities at a currently assumed price of up to 3,000 US dollars.
Take-Two plans to acquire Zynga
Publisher Take-Two has announced plans to acquire mobile game publisher Zynga for $12.7 billion. Take-Two CEO Strauss Zelnick explained that Take-Two has "ambitions for cross-platform and free-to-play versions of their franchises."
There are currently no announcements as to which franchise will get a mobile game offshoot, but with GTA, Borderlands and BioShock there are some big brands with the publisher that could be adapted for a mobile title.
HarmonyOS not for Germany
In a statement to HuaweiCentral, Huawei has now announced how its own HarmonyOS operating system is doing outside of China. As Huawei explains, there are apparently no plans to bring its own HarmonyOS to smartphones in this country, instead it should be limited to tablets and smartwatches.
Canon: No chips for toner
Canon had to take a special measure because of the ongoing lack of chips. Because you can no longer get to the components to equip your own toner cartridges with DRM chips, there are now instructions on Canon's official website on how to get rid of the messages when using new Canon toners that please only use original toner can skip.