Amazon offers: The best deals of the day at a glance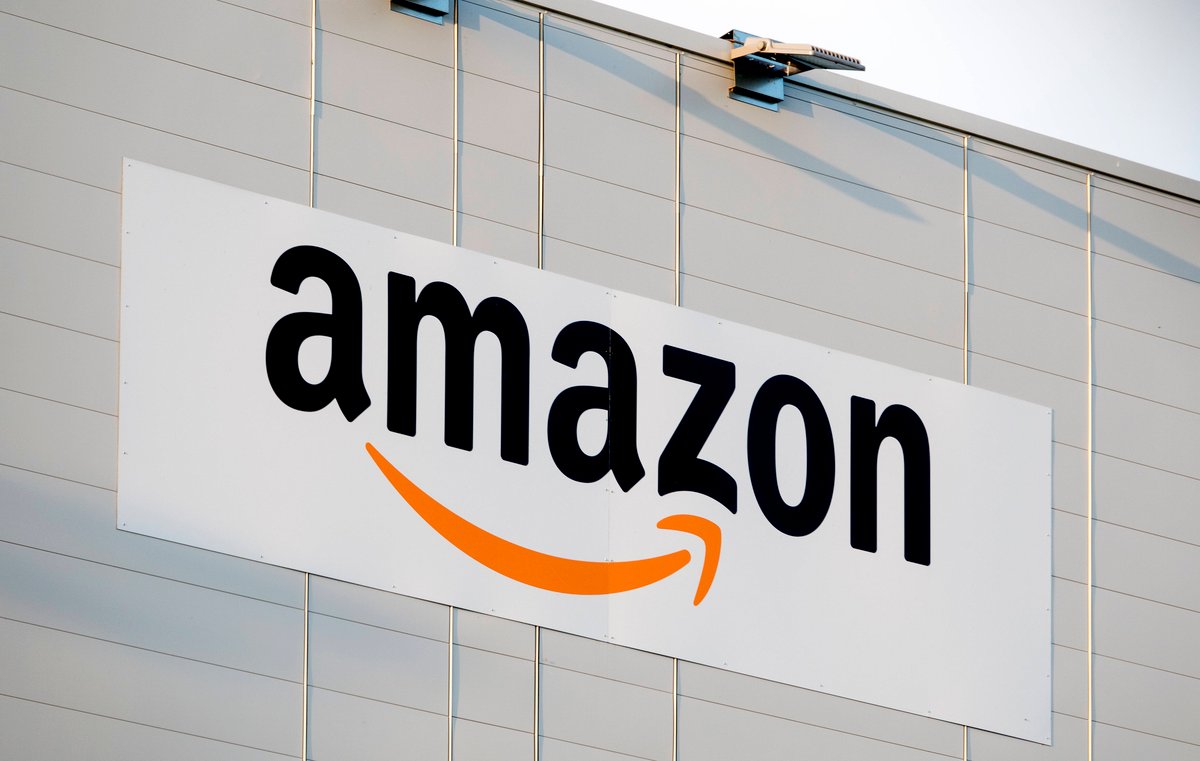 Amazon offers new bargains every day, but often only for a very short time. We have compared prices and list the best offers - updated regularly.
Amazon offers: top bargains at a glance
Amazon offers often go as fast as they came. Sometimes you have to access it within a few hours if you are interested. Amazon Prime customers have it a little easier, they see lightning offers hours before everyone else.
Daily discounts or coupon promotions often only deduct a discount in the shopping cart. So keep an eye out for the small coupon icon or pay attention to our overview - of course we will always tell you when discounts are only deducted in the shopping cart.
You can find out how you can get even more out of an Amazon Prime membership here:
We have looked around for you, compared the prices with those of other shops and only list the best deals below. Today, among other things, the brand new Samsung Galaxy S21 FE , electric toothbrushes from Philips, various games and gaming accessories , a drawing tablet and a cordless and bagless handheld vacuum cleaner.
The best deals on Amazon at a glance
Samsung Galaxy S21 FE for 649 euros: The brand new Samsung flagship - the market launch is on January 17th, but you already get 100 euros instant deduction at the checkout. Also only today on Amazon is the Galaxy Buds 2 worth 94 euros on top for free.
If you want to take a closer look at what the Galaxy S21 FE can do, check out our brand new hands-on video:
Samsung Galaxy Watch 4 for 249 euros (instead of 349 euros): Track your activities and fitness results on your watch and smartphone. Sleep tracker, counting steps, checking calories - the integrated fitness tracker makes it possible. The Samsung Health Monitor app can even take an EKG and measure blood pressure. Also available in black and other variants.
Philips Sonicare DiamondClean 9400 for 165.99 euros (instead of 249.99 euros): According to the manufacturer, removes up to 20 times more plaque compared to a manual toothbrush. The 4 cleaning programs and 3 intensity levels cater to personal cleaning requirements. A charging station with water glass and a travel case are included in the scope of delivery. A personalized progress report via app ensures improved cleaning performance. Even more personal care products from Philips are also reduced by up to 44%.
Philips 12-in-1 beard trimmer for 69.99 euros (instead of 80 euros): A single device for all hairy matters. Styling for face and beard, hair and body and, thanks to 12 tools and attachments, even suitable as an ear and nose hair trimmer. 120 min battery life.
Marvel's Guardians of the Galaxy (PS5) for 39.99 euros (instead of 69.99 euros): The action-adventure hit for the iconic Marvel movie franchise. Slip into the role of Star-Lord and save together with the other Guardians at your side ... the galaxy!
Wacom Intuos Medium drawing tablet for 99.90 euros (instead of 169.99 euros): Handy tablet for digital drawing and photo editing, a pressure-sensitive pen is included. Also ideal for home office and e-learning.
UGreen USB Hub for 29.99 euros (instead of 39.99 euros): With the voucher code UGREEN60384 , 10 euros are only deducted in the shopping cart. With the hub, you expand the functions of your laptop immensely by splitting a USB port into several other ports. The UGreen Hub has one HDMI, two USB-A ports and slots for SD and microSD. The data transfer is up to 5 GB / s.
Disciple: Liberation Deluxe Edition (PS5) for 32.99 euros: Fantasy epic with a huge single player campaign. In addition to the game, a lot of digital content is available in the Deluxe Edition: wallpaper, digital compendium, digital soundtrack, as well as various in-game items.
Philips Hue White LED exterior wall light for 94 euros (instead of 159.99 euros): The exterior wall lighting is dimmable and reproduces up to 16 million colors. It can be controlled via the app and is compatible with Amazon Alexa Echo. For the central control of all Philips Hue devices, however, the Hue bridge is required (also reduced).
Sharkoon Light 100 gaming mouse for 11.99 euros (instead of 25.79 euros): The super-light ergonomic right-handed mouse guarantees optimal handling and has 2 large thumb buttons and freely selectable lighting.
Fossil Men's Touchscreen Smartwatch 5 for 119.25 euros (instead of 229 euros RRP): stylish smartwatch with loudspeaker, heart rate monitor, GPS, NFC and smartphone notifications and up to 24 hours of battery life.
Grundig Vision 8 Fire TV for 399 euros (instead of 485.99 euros): The 49-inch smart TV has the most important streaming apps already installed and can be operated with Alexa voice control. Ultra HD, model number 49 VAE 80 (model year 2020), 60 Hz, connections: 3x HDMI, 2x USB 2.0.
Bissell stick and handheld vacuum cleaner for 141.30 euros (instead of 279.99 euros RRP): the Dyson alternative at a low price. The cordless handheld vacuum cleaner is bagless and lets you vacuum for up to 30 minutes at a time. Thanks to special bristles and attachments, it is especially suitable for pet owners.
Samsung 1 TB internal SSD for 154.56 euros : If you want to supply your Playstation 5 or PC with fresh storage, the Samsung 980 PRO is a powerful alternative. Up to 12.5 times faster than SATA SSDs with read / write speeds of up to 7,000 / 5,000 MB / s (1 TB variant).
How you can install this in your PS5 yourself and what else there is to know about PS5 memory, we will show you here in a step by step guide:
F1 2021 for PS4 for 31.99 euros (instead of 69.99 euros RRP): The latest offshoot of the popular F1 game series. Of course, you can also compete on other platforms.
SteelSeries gaming mouse for 69.99 euros (instead of 109.99 RRP): The ultra-light 66 g gaming mouse comes with lighting and offers up to 200 hours of battery life without cables. It is protected against water, dirt and dust. More SteelSeries gaming accessories also available.
Professor Rubik's brain trainer (Switch) for 17.99 euros (instead of 39.99 RRP): Inspired by the ingenious inventor of the magic cube of the same name. Develops logical thinking, concentration, memory and mathematical understanding with the help of 12 exercises and four additional puzzles.
For anime and film fans, there are currently still many discounted
DVDs and Blu-Rays
on
sale
on Amazon. Not all of them at the best prices, but rummaging around can certainly be worthwhile for one or the other.
Even without Prime, you can save a lot on Amazon: