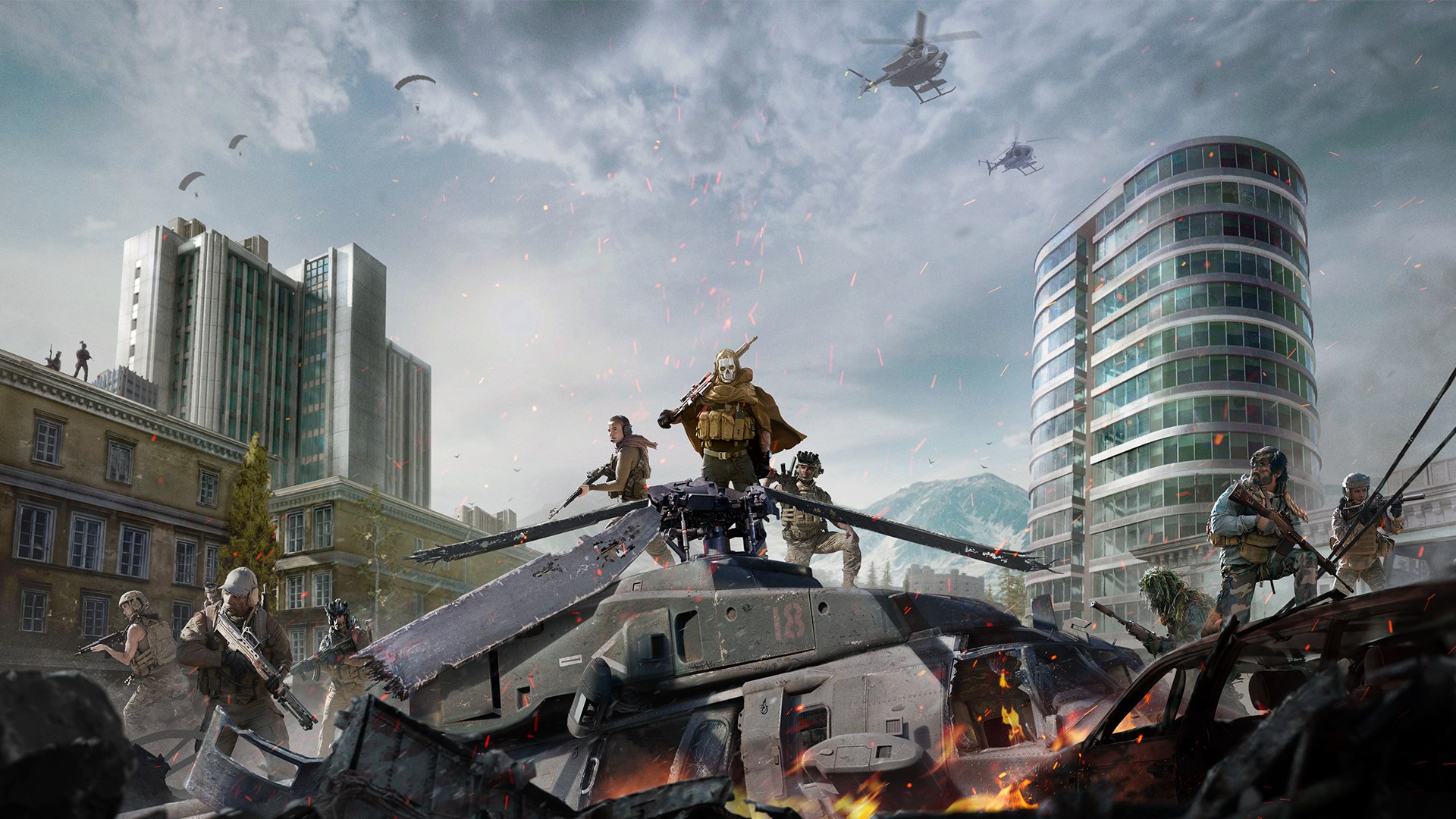 The latest update of Call of Duty: Warzone consists of up to 36 GB of data. Thanks to it, players will be able to take part in fights on an unprecedented scale. The battle royale title will hold up to 200 players at once!
Just two years ago I was complaining about how tight and limited in terms of number of players is the network module of modern Call of Duty views. Only 16 soldiers who are constantly on the move, running on narrow and corridor maps - this solution had a lot of fans, but it seemed very backward to me, especially considering the multiplayer capabilities in the first two installments of Call of Duty.
Today Call of Duty: Warzone has up to 200 players on one map.
Modern Warfare is one of my favorite CoD hits. The series has finally opened up to new players, flirting with modes and modules specific to such series as Battlefield or Red Orchestra. More tactics, more positional fight, less crazy run-and-gun philosophy. Yummy. A few months later Warzone appeared, a free battle royale module, operating independently and independently of Modern Warfare.
Warzone is my favorite battle royale today. It is not perfect, but I am impressed by the producers' involvement in supporting this title. Support, thanks to which from today Call of Duty: Warzone will accommodate up to 200 players simultaneously on one map. The network module update is just being downloaded to the memory of my PlayStation 4 Pro, and I can't wait to see what such a total war will look like. Now I only need 100v100 mode to be completely happy. That would be something!
Battle royale still alive, Ubisoft enters the game
The update introducing the battle for 200 players simultaneously appeared a few hours before the expected Ubisoft announcement. The French company wants to show the world its own battle royale title, which is a completely speech brand in the publisher's offer. BR Ubisoft is to stand out due to the unique mechanics of world change, which will be influenced by ... viewers watching players struggle via streaming platforms such as Twitch. The solution sounds very interesting, although it's not the first time when someone tries to connect the gameplay with the reactions of viewers on the other side. So far unsuccessfully.
It gets crowded. Call of Duty: Warzone will fit as many as 200 players on one map at a time