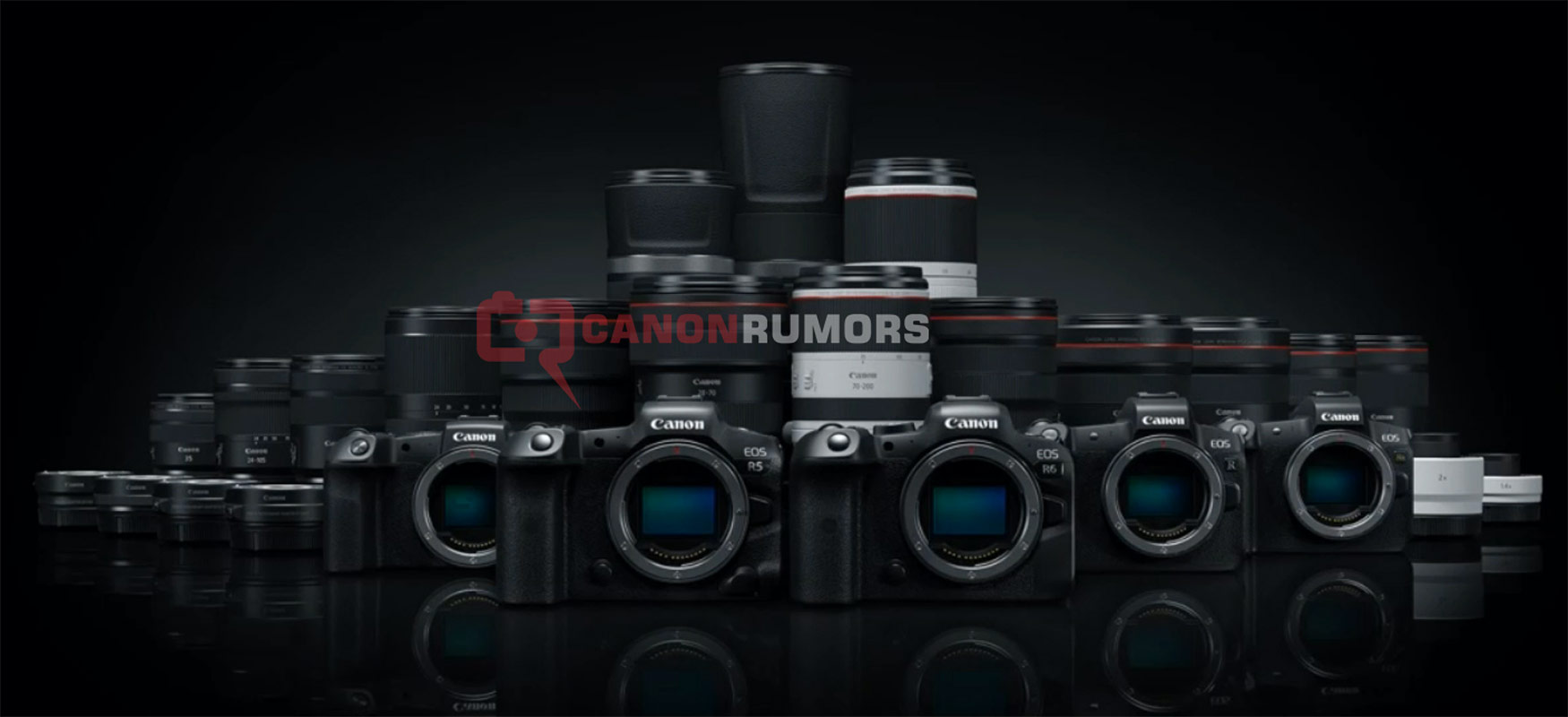 We are preparing for two important news: Canon EOS R5 and Canon EOS R6. Who knows if these will be the most important new cameras this year. Not only specifications have leaked into the network, but also a list of new lenses and accessories and their release date.
Canon EOS R6 - release date, new lenses and accessories
Two new full-frame mirrorless cameras Canon EOS R6 and Canon EOS R5 are to be shown during conferences broadcast live on the Internet on July 9 . What else will we see?
Usually, the well-informed Nokishita service has just published on Twitter the full list of news that Canon intends to show.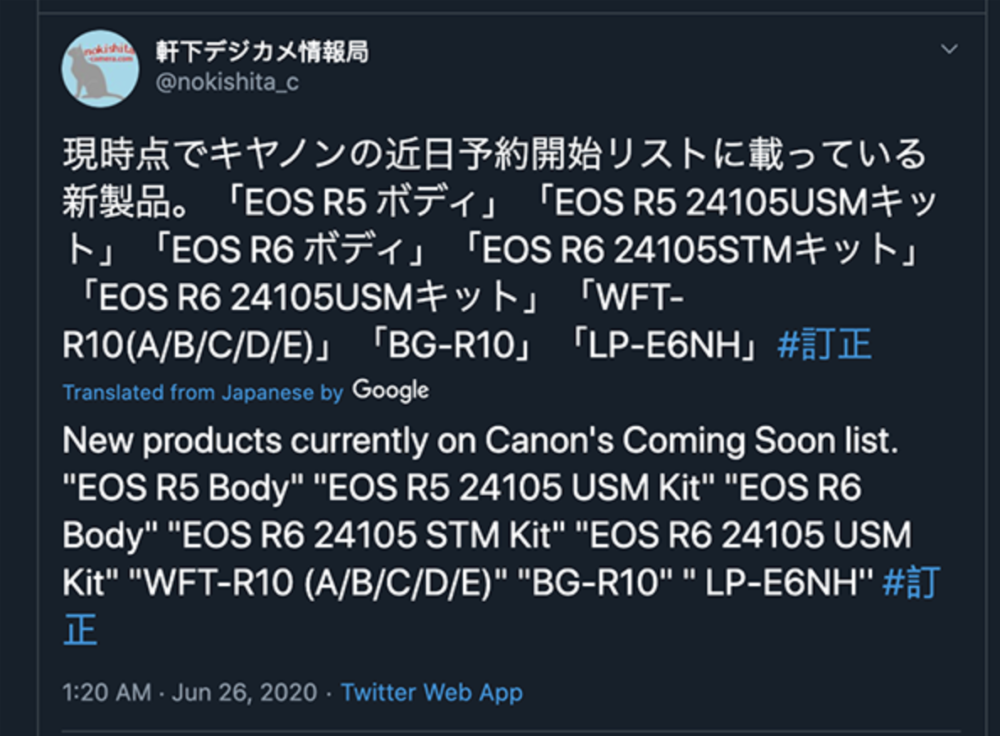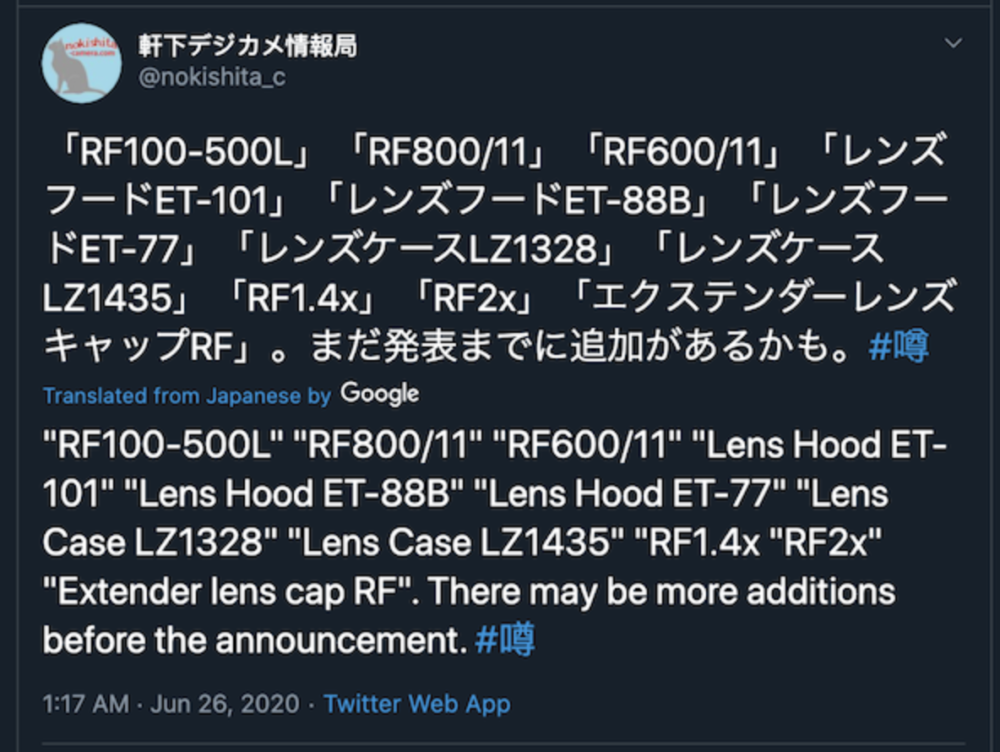 The Japanese are reportedly planning to present the BG-R10 grip, the WFT-R10 wireless transmitter and the new LP-E6NH battery to be used in both bodies. Canon EOS R5 and R6 are to be sold in a set with a 24-105 mm f / 4L IS USM RF lens, and EOS R6 will additionally be available with 24-105 mm f / 4-7.1 IS STM glass.
In addition, the Japanese are reportedly planning to launch several interesting, although highly specialized and probably very expensive telephoto lenses: RF 600 mm f / 11 DO IS STM, RF 800 mm f / 11 DO IS STM, RF 100-500 mm f / 4-7.1L IS USM, and two teleconverters: RF 1.4x and RF 2x.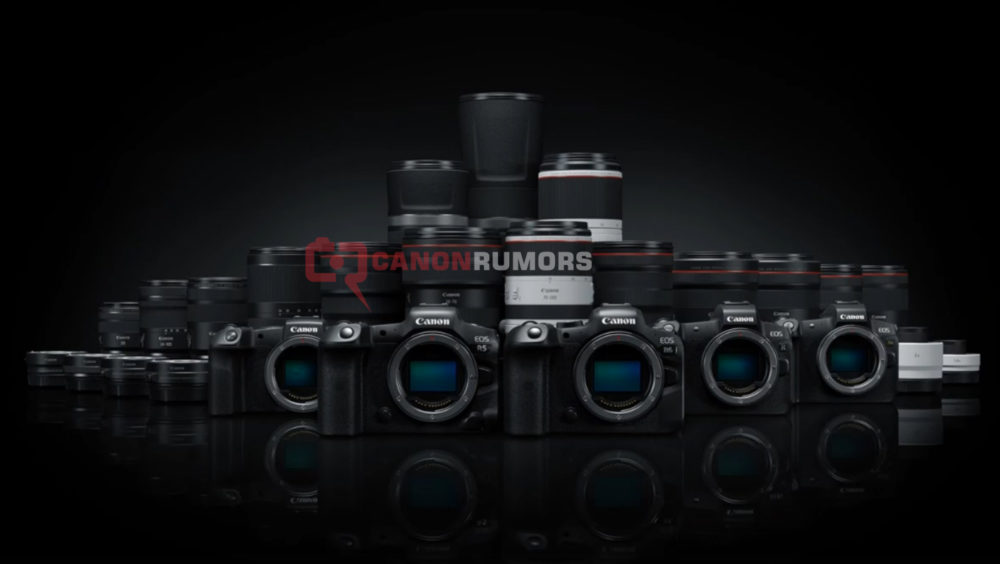 Earlier, Canon Rumors said that on the same day we would also see two additional lenses: RF 70-200 mm f / 4L IS USM and the RF 50 mm f / 1.8. However, Nokishita does not confirm this information, and besides, in the unofficial illustration of the EOS R family, we will not find these glasses. Perhaps, therefore, their premiere is scheduled for the rest of the year.
All three telephoto lenses are undoubtedly specialized constructions, intended mainly for professional sports and nature photographers. The Japanese have probably planned to equip them with many photojournalists serving the Olympic Games in Tokyo, which were to take place from July 24 to August 9, 2020. Unfortunately, they were postponed to 2021 due to a pandemic coronavirus.
Canon EOS R6 - specification. What do we know
At Spider's Web we wrote a lot about the expected Canon EOS R5 , but with it on July 9, the Canon EOS R6 will also see the light of day. Just as EOS R5 is a mirrorless equivalent of the EOS 5D series, so EOS R6 will probably act as the EOS 6D series, i.e. smaller, slightly simpler, but more affordable cameras.
The latest rumors say that Canon EOS R6 is to receive a 20 Mpix full frame CMOS matrix with mechanical matrix stabilization system. The camera is to offer continuous shooting speed up to 12 fps with a mechanical shutter and 20 fps with an electronic shutter. Video makers will enjoy its movie capabilities: we will receive not only 4K 60 fps video recording modes, but also Full HD 120 fps. In addition, the camera will offer a flat Canon Log profile and the ability to save video in 10-bit format.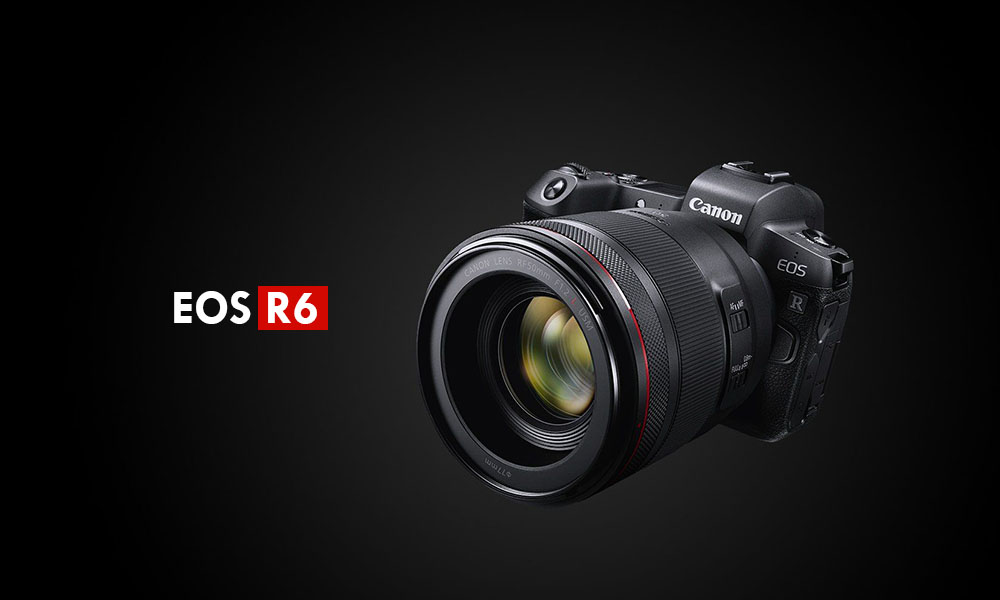 The camera body is to be slightly smaller and worse made than the EOS R5 and without the top black and white screen, but with two UHS-II SD memory card slots. However, we will get an AF system identical to the R5 with face and animal detection functions, as well as an electronic viewfinder with a resolution of 5 million points.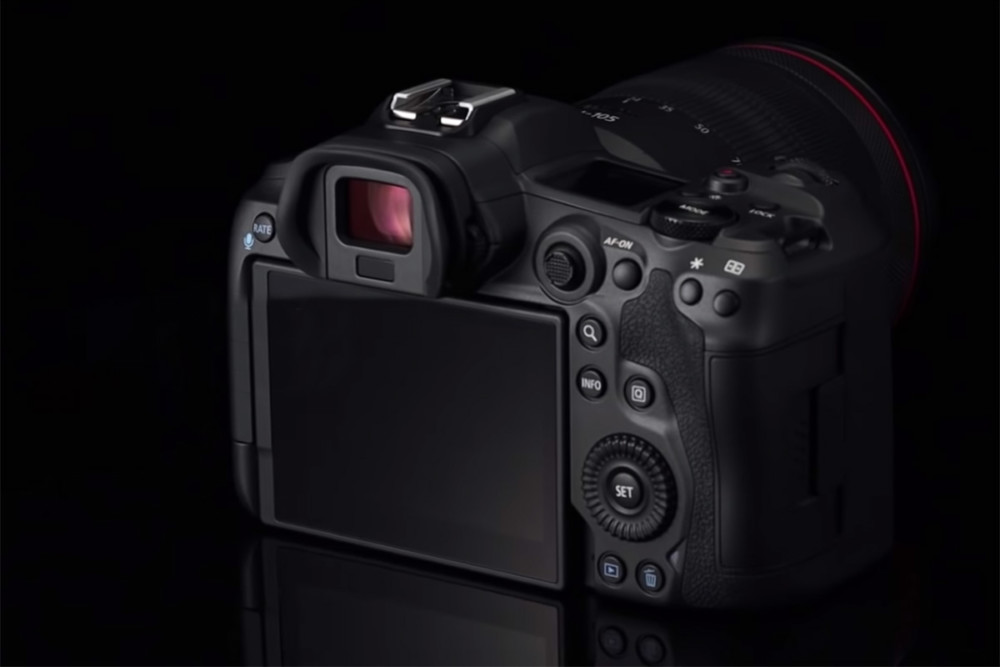 Therefore, Canon EOS R6 promises to be an extremely interesting body that meets the needs of many contemporary artists. 8K movies are still the melody of the future or a topic for highly specialized, advanced productions. Most creators need a good 4K 60fps. For this we have great photographic capabilities, with a matrix with non-exaggerated resolution.
Canon EOS R6 - price
According to unofficial information, Canon EOS R6 is expected to cost less than $ 2,500. I would therefore expect prices of around 10-11 thousand. PLN in Poland, which with time will probably fall to approx. 9 thousand Buy The camera is expected to be shown on July 9, but will go on sale in August. In turn, Canon EOS R5 will be available only in September. In a situation where the premiere of the Sony A7 IV camera is postponed or delayed, and Nikon is struggling with its own problems, the premieres of Canon can mix up the photographic and film market.
Canon EOS R6 and new lenses. A full list of news and release date has leaked