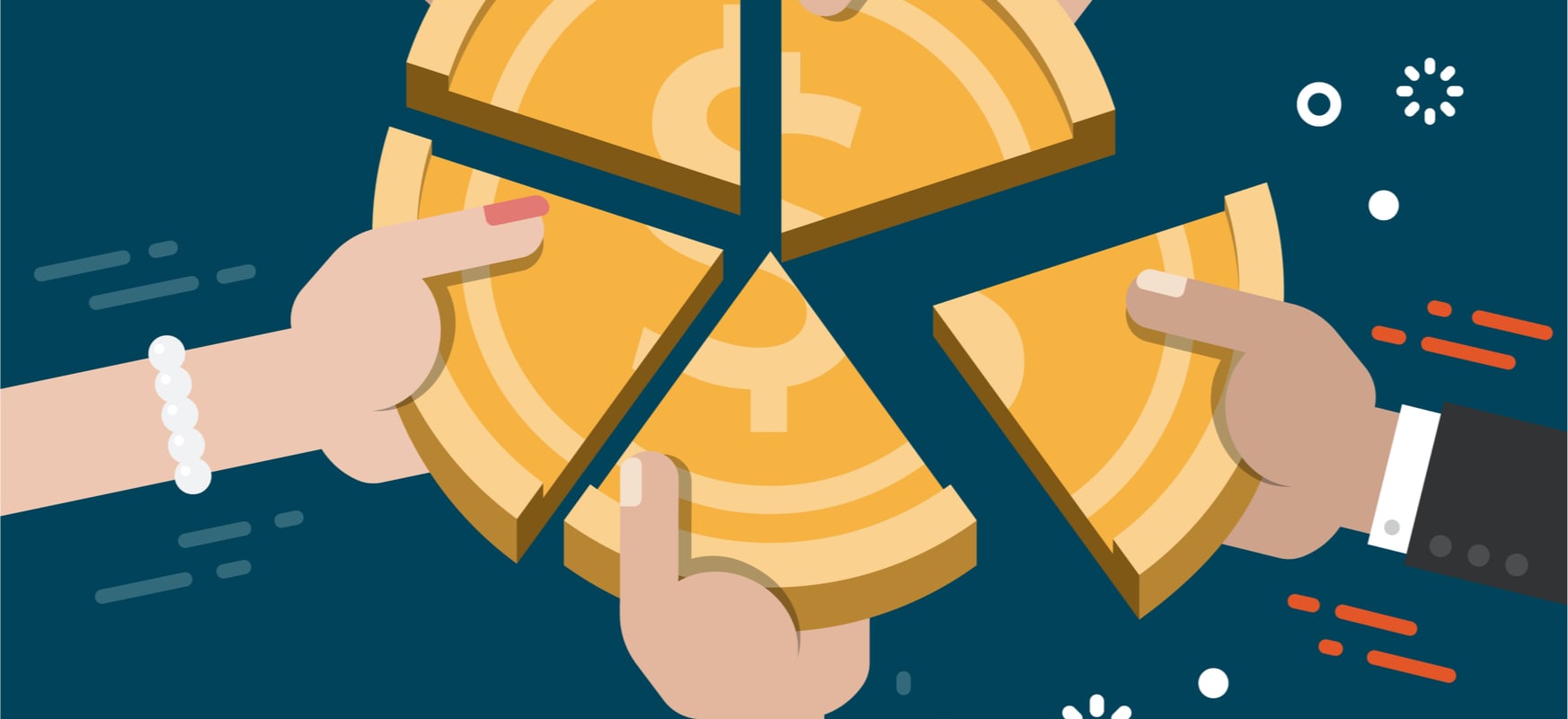 Millennials who were born in the 80s and representatives of Generation Z who were born in the mid-90s believe that you can exchange almost any good: link, subscription to the streaming service, city bike, even an apartment shared during the holidays . Since consumers began to give up shopping for exchange or temporary access to services and goods, global business faces an interesting challenge.
Shared economy is an increasingly stable trend in modern business. Even 10 years ago attitudes from consumer niches could seem like a momentary alternative fashion. However, the trend is not enough that it did not die, it seems that it is increasingly influencing the decisions of even a large, digital business. The popularity of such platforms as Netflix, Airbnb or applications like Uber is largely the result of the attitude of consumers born after 1980 and younger. The tendency of these groups to enjoy pleasant consumption, but also the reluctance to "sign a loyalist", i.e. to permanently associate with a service, brand or company, must have interested the decision-makers in companies with a stratup pedigree.
The world exists on the web
If purchasing has become passe, and temporary access is fashionable today, why not make money from it? Profits may be increasing, but on condition that the business understands well the scope of changes in the life priorities of both Millenials and their successors, i.e. Generation Z.
For both groups, contact with all goods - the main purchasing process usually takes place via the Internet. The basic elements of this process are: recommendation marketing, convenience, speed, price competitiveness and using a smartphone to search for services and pay for them immediately. The basis of this philosophy is a kind of minimalism, which assumes that I change "ownership" to "use", "borrowing" and "use".
From virtual to real
The belief that temporary "hooking up" to goods is better than buying something, has its roots in the experience of the average internet user from the turn of the century. I am referring to peer-2-peer technologies and massive file exchange - primarily film or music. Complementing this process in our time was the invasion of social media into our lives. From the beginning, they glorified free exchange of content. These two factors strongly influenced the behavior of the youngest consumers and finally had to reformulate the business view on traditional producer-distributor-buyer relations.
It seems that consumers of the last generation formulated a key question for business: since the internet has accustomed us to sharing digital goods without restrictions, why not transfer this mechanism to other spheres of life, the so-called the real world? This question gave birth to another. Today, it is asked by all the innovatively oriented, modern digital business: how to make money in a world where social status and comfort of life cease to be associated with the purchase of goods?
A painful fight with credit
Millenials' childhood was still going on in the playground, not in front of the computer monitor or with eyes fixed on the smartphone. Facebook did not become popular until 2007. The oldest of this group even remember the times of modems that were used to connect to the network. Millennials as a professionally active group, however, began to define completely different priorities in their professional lives. Conferences in the office on sofas or even on the floor have become as effective as those in conference rooms. Flexible schedules, balance between private and professional life, use of the latest technologies for communication - all this has been brought to the work culture by the Millennium generation.
Some call them a generation of crisis and lack of confidence. Rightly so, that these buyers realized that taking a mortgage for an apartment is a risky burden. However, they agreed to it, because it was still a means of bringing them closer to achieving the right social position and convenience. However, some of them painfully felt that long-term indebtedness can also lead to trouble. The concept of permanent, long-term work has become obsolete, and the events related to the financial crisis of 2008 have overlapped with professional uncertainty.
We say YES to technology
It is this generation that has raised the level of technological sophistication - at work and in life. Millennials overtook their older colleagues in technical skills. They believed in the value of modern technology. They began to treat her as an "extension" or even "deepening" of personality. Technology has become an integral and indisputable part of the new lifestyle. Although the oldest of this generation grew up without permanent internet access, they quickly adapted to the new rules of the game at work. The use of a smartphone, tablet and network has become an integral part of personal and professional life. Activity in social networks, the use of online shopping, digital entertainment and culture for the Millennium generation have become commonplace. All this taken together slowly became the germ of the change we are observing today.
We are digital from birth
However, for representatives of Generation Z, reality beyond this digital one never existed. They don't remember times before the internet. This is the first generation (in human history!) Brought up in the digital environment of broadband internet and social media. Already as children, representatives of Generation Z could touch the smartphone and knew what Facebook was (even when they had to grow up a bit to use it).
The consequences of this are that Generation Z lives with the feeling that everything is achievable in one click. It can be a dress produced in a remote corner of the world, a movie on a streaming platform and any information. This availability means once - distraction, and two - the feeling that desires can be met quickly with minimal consequences and costs. The digital proximity of services and goods plus constant contact with other network users has led to a new quality. Digitally offered and distributed goods do not require a purchase declaration. The decision to buy, if any, is just one of many consumer options.
The crisis has ruined banks, but it has created a sharing economy
Millennials found out how long-term mortgage can be tragic, because in crisis year 2008 many of them had signed contracts with banks. The crisis that hit borrowers (especially in the United States and Spain) did not affect 11-13 year olds, but certainly some have already heard about it. The Generation Z representatives growing up during the global financial crisis are financial realists. They save money better, they do not believe in a stable and stable source of income. Instead, they take on temporary work that can sometimes bring good money unexpectedly. Some teach foreign languages, others play the instrument, others discover that you can earn money on Instagram or YouTube.
A cautious attitude towards money, and at the same time an emphasis on individualism, generates another mechanism. Seemingly insignificant, but it is and will be significant for business. Generation Z representatives do not overpay for designer clothes. On instagram, a t-shirt with graphics expressing uniqueness looks more interesting than the name of the global brand.
Rent a house or dress
Therefore, the new approach applies to both luxury goods, houses and cars, as well as clothing. The aforementioned Goldman Sachs, noting a decline in demand for luxury goods, cites data according to which 25 percent. millionaires are not planning to buy a luxury handbag in the near future. This information becomes even more interesting when we consider the offer of companies such as StyleLend or Rentez-Vous. Their business idea is nothing but renting a wardrobe and accessories for various occasions.
A side effect, but an interesting consequence of a business based on such an idea, may be the renaissance of high-quality clothes that will withstand the use of many people. Following this line of reasoning, buying would be limited to low or medium quality goods. Rental would strengthen the position of producers of luxury goods.
The new market is gaining value
The market clearly reacts to the emergence of a new distribution and consumption philosophy. According to PwC, 57 percent Americans agree that "access" to products is a new property right. According to eMarketer.com, the growth rate of the entire sharing economy market in the United States in 2016 reached 22 percent with 12.6 million customers and predictions that in 2017 this number will increase to 14.5 million people. In turn, Marketplaceplatform, citing PwC data, predicts that in the next six years the market of shared services will reach the value of USD 335 billion. According to The Balance SMB, in the United States alone the number of consumers on the sharing market will reach 86 million.
Goldman Sachs research shows that buying and owning a home today is not a key aspiration for Millenials in the UK and the United States. The age limit at which the first property is purchased has increased significantly. Today it is 45 years. The tendency to completely abandon the purchase of real estate is becoming more and more popular.
The future of the new economy
As Generation Z grows up and its representatives occupy a key position in the labor market, the sharing economy will be given the opportunity to show its full potential. We will see for good if the new philosophy of using goods has the power to change the global business landscape. Until recently, Uber, Lyft and Airbnb companies were synonymous with low-value assets. Today, the first of these companies is valued at $ 120 billion, and Lyft at $ 15 billion. The taxi lobby has worked and is constantly working on making services like Uber illegal.
Hotel operators have tried to do the same with Airbnb. But new consumers are working on their position and new status. They provide them with an ever stronger market position by simply voting with their smartphone. In terms of revenues, these controversial companies until recently can be found in the same row today as mainstream companies remembering the times before the digital revolution. The latter must catch up, i.e. learn new types of consumer behavior. A consumer who does not want to buy, but likes to make money by sharing free space in his own car.
In the global economy there is a time of completely new rules of the game. Not only highly individualized customers discover the benefits of mutual exchange of goods. The sharing economy is realizing new possibilities for the world middle class, which knows well that great wealth is beyond their reach. But the pleasures, convenience of life and comfort do not necessarily have to be associated with great money and great shopping. For consumers who have imposed new rules of the game, as well as for global business, times are extremely interesting.
Norbert Biedrzycki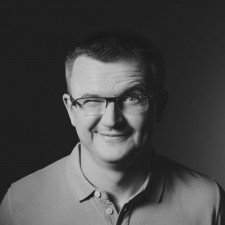 Head of Services CEE, Microsoft. Manages Microsoft services in 36 countries, their scope includes business consulting and technological consulting, in particular in such areas as big data and artificial intelligence, business applications, cybersecurity, premium services and cloud. Formerly Vice President Digital McKinsey responsible for the CEE region and services combining strategic consulting and implementation of advanced IT solutions. From comprehensive digital transformation through rapid implementation of business applications, big data solutions and analysis, business applications of artificial intelligence to blockchain and IoT solutions. Earlier Norbert was the President of the Management Board and CEO of Atos Polska, he was also the head of ABC Data SA and the President of the Management Board and CEO of Sygnity SA. Previously he also worked at McKinsey as a partner, he was the director of consulting services and Oracle business development department.
Norbert's passion is the latest robotics technologies, applications of artificial intelligence, blockchain, VR and AR, Internet of Things, and their impact on the economy and society. You can read more about this on Norbert's blog .
Do not miss new texts. Follow Spider's Web in Google News .
Millennials, Generation Z and economics of sharing