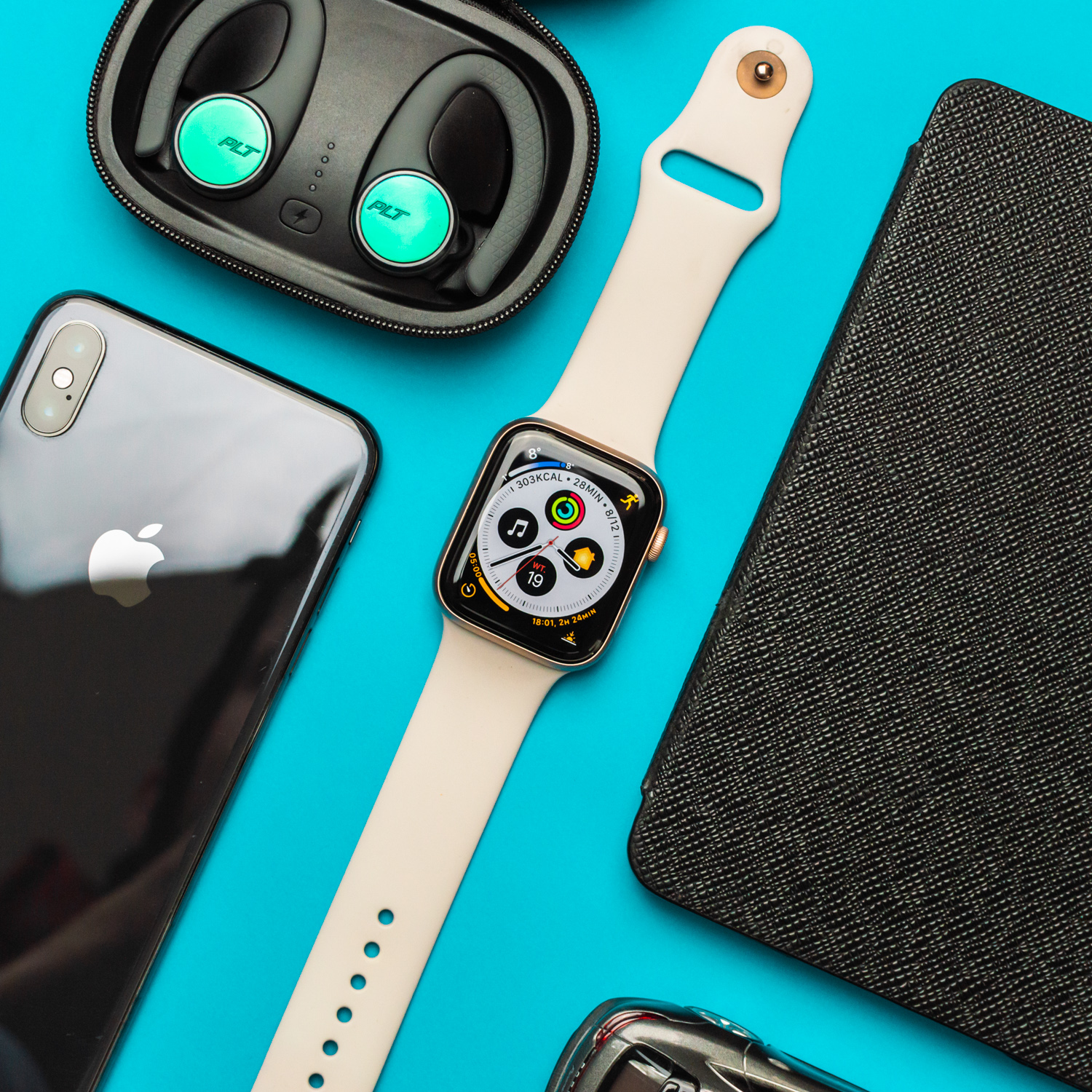 Tim Cook enters the scene. It announces "a device we haven't seen yet." Lights go out and advertising starts. Here is the first fitness band from Apple - Apple Band. And then I wake up.
Yes, I dream of Apple's fitness band. I would like the Cupertino giant to finally show a wearable device that is not costly and charged every day with a pseudo-watch. I already explain.
I have worn
this or that smartwatch on my wrist for almost five years.
In the beginning was Pebble Time. Then Moto 360. Then several test Samsung scrolled. Then there was Fossile from Wear OS . In the meantime, I had the pleasure to test Fitbit, Garmin and Huaweia watches.
I liked the convenience of instant access to information. I started to rely on notifications sent directly to the wrist. When I started doing sports actively, I appreciated the ability to track training and analysis of the data collected there. Strangely, I also discovered that the smartwatch is a great antidote to smartphone addiction . When I'm sure I won't miss anything, I'm not tempted to look at the phone.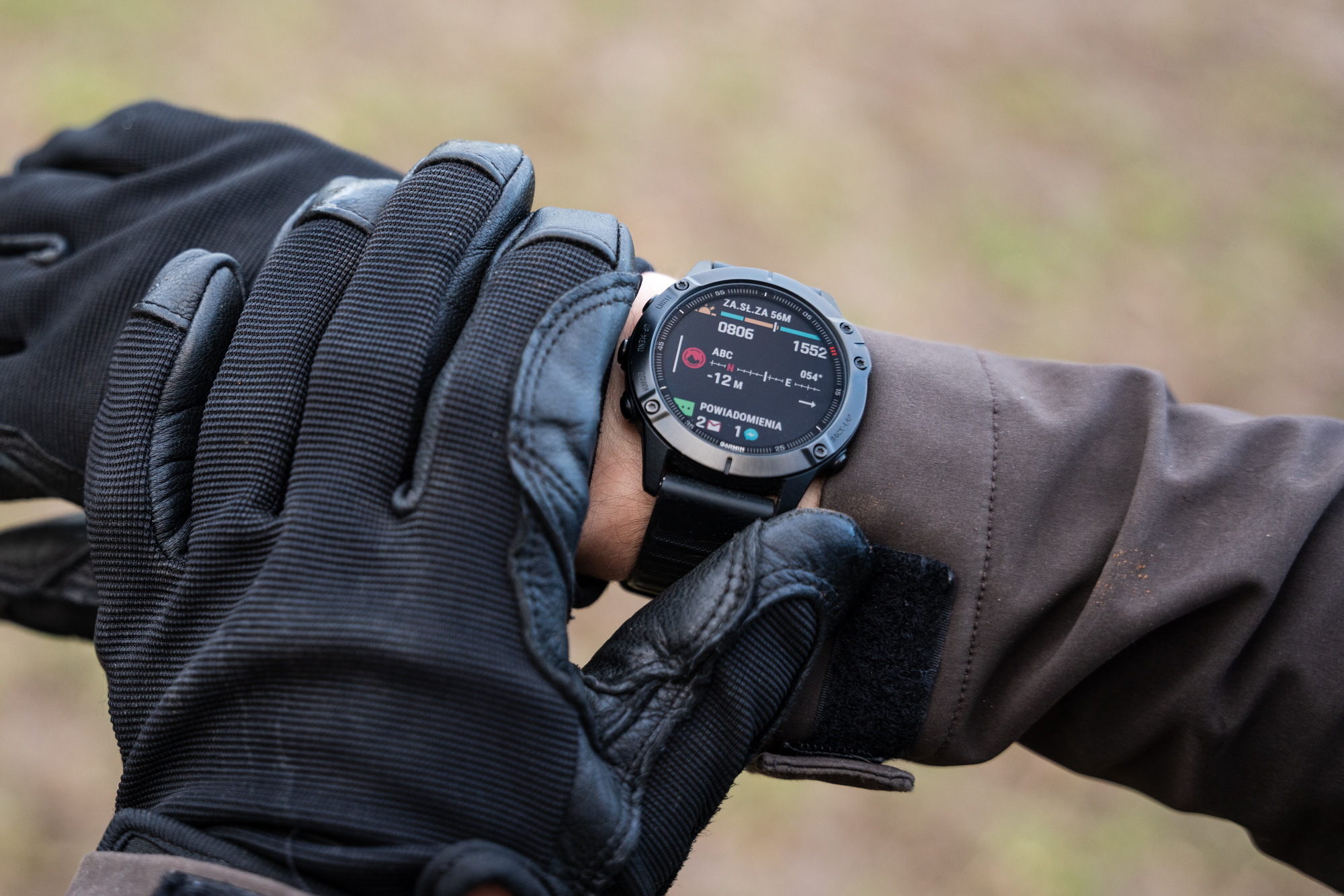 Over time, however, smartwatches began to irritate me inexorably. Not counting the Garmin Fenix ​​6 , which I tested recently, I did not have a smart watch on my wrist that would not cause minor or major problems.
My last private smartwatch was Fossil Sport from Wear OS. A watch with powerful capabilities ... which hung on average 2 times a day, usually when I wanted to check the time or run activity measurements. After all, after I changed the Android smartphone to the iPhone, Fossil went out of the way - at first it did not work with iOS 13 at all, now it works so checkered that it is difficult to use it every day.
Since then, I've been combining the selection of a watch that would be the perfect companion for the iPhone and my lifestyle. Things seem trivial - just buy an Apple Watch. Only not.
Apple Watch is an unacceptably compromise product for me.
First, it needs to be charged daily. With my lifestyle, it probably wouldn't last the whole day, just like any Wear OS watch could stand it.
Secondly, the Apple Watch is fragile. Too delicate. The basic version, with an aluminum case and protective glass, does not even come close to the level of strength I have recently expected from a watch.
The more durable variant, with sapphire glass and stainless steel housing, is so expensive that it is not an option at all. Considering how quickly the Apple Watch (and all other smartwatches really become useless), spending nearly PLN 4,000 on such a watch is absurd.
Since the Apple Watch is out of the question, it remains to look around for an alternative. The only sensible one I've found so far is Garmin. Fenix ​​6 , Forerunner 945 or even Vivoactive 4 - it's all great watches, with long work time on one charge and huge fitness options.
However, the more I explored the topic, the more I was drawn to classic watches. Vending machines from Seiko. Indestructible G-Shock. Field Hamilton. Sky-high Glycines. I began to explore the seemingly outdated world of classic timepieces that should have long since gone to oblivion and ... I understood why they did not leave and probably will soon leave.
Classic watches have many advantages.
They can't do much against the background of such an Apple Watch, but for the price of an Apple Watch we will buy a watch that will most likely outlive us and which is not afraid of difficult conditions. In total, we will buy even more than one watch for the price of an Apple Watch ...
So when I gave away the last smartwatch I had for testing, I put on my wrist the current "regular" watch - cheap Timex Boost Shock . I've had it for almost a year, he was with me in the most difficult conditions, he survived more than any smartwatch would have survived (maybe except Garmina Fenix).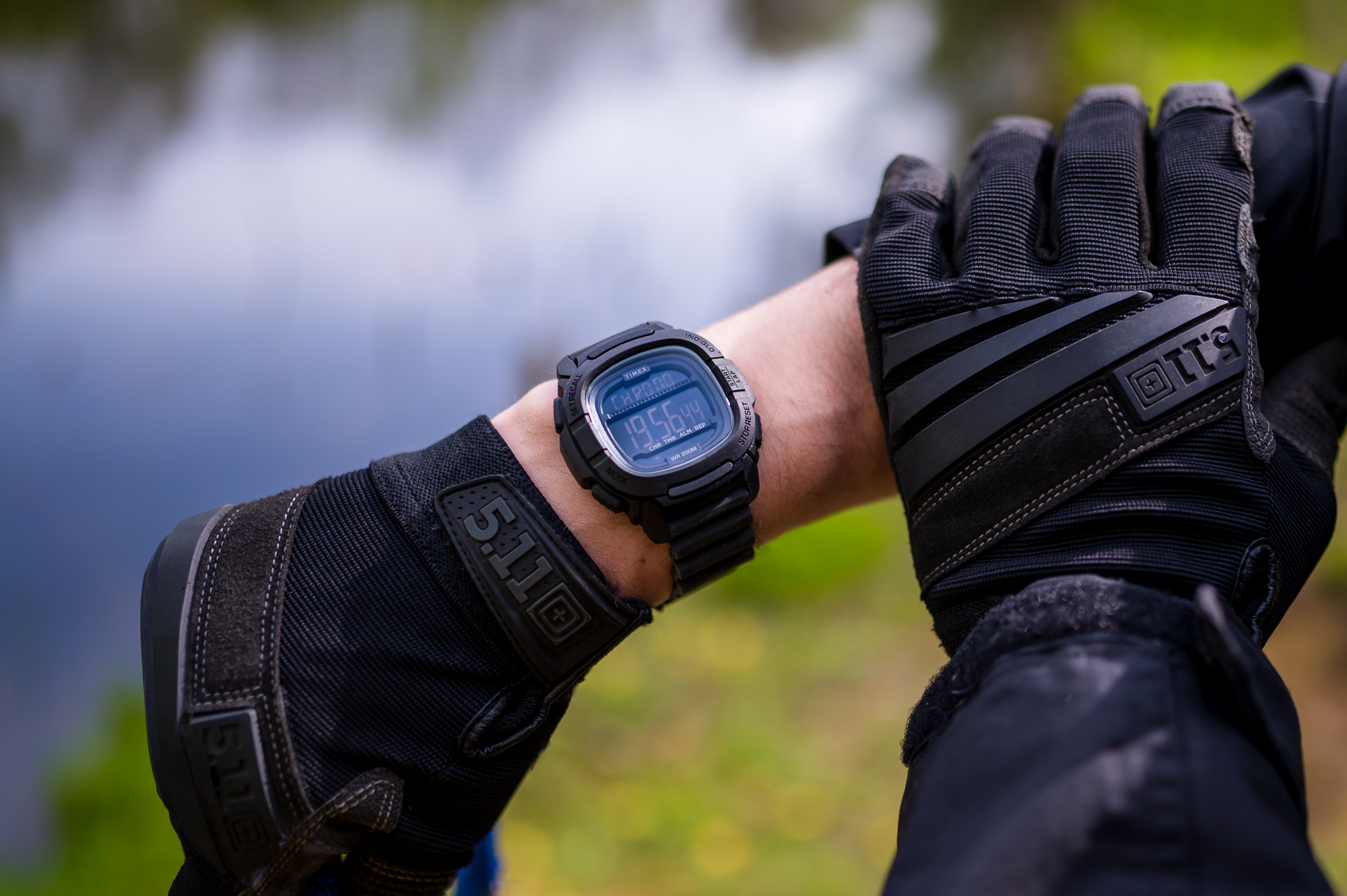 We will get it in the store for less than PLN 400, and - surprisingly - it meets 90 percent. my watch needs. It shows time (at each hour, the screen does not go off and you do not need to turn your wrist to light it up again). Has a built-in stopwatch and two alarms. It has a countdown, which is very useful for measuring breaks between sets in the gym. I like him. And if so cheap cheap outdoor watch can do, what will G-Shock Mudmaster be able to do with a set of three sensors?
Classic watches, however, can't do everything.
Unfortunately, neither Timex for 400 PLN nor G-Shock for 2400 PLN meet the remaining 10 percent. my needs - they don't send notifications, they don't count steps, and I can't control media playback from them.
When I was wearing smartwatches, I never missed a phone call from my wife, an important news from work or another important matter. The insignificant ones are silenced anyway - the smartwatch made the most important ones reach me even when my smartphone was hidden in my backpack or when I left it in the other room.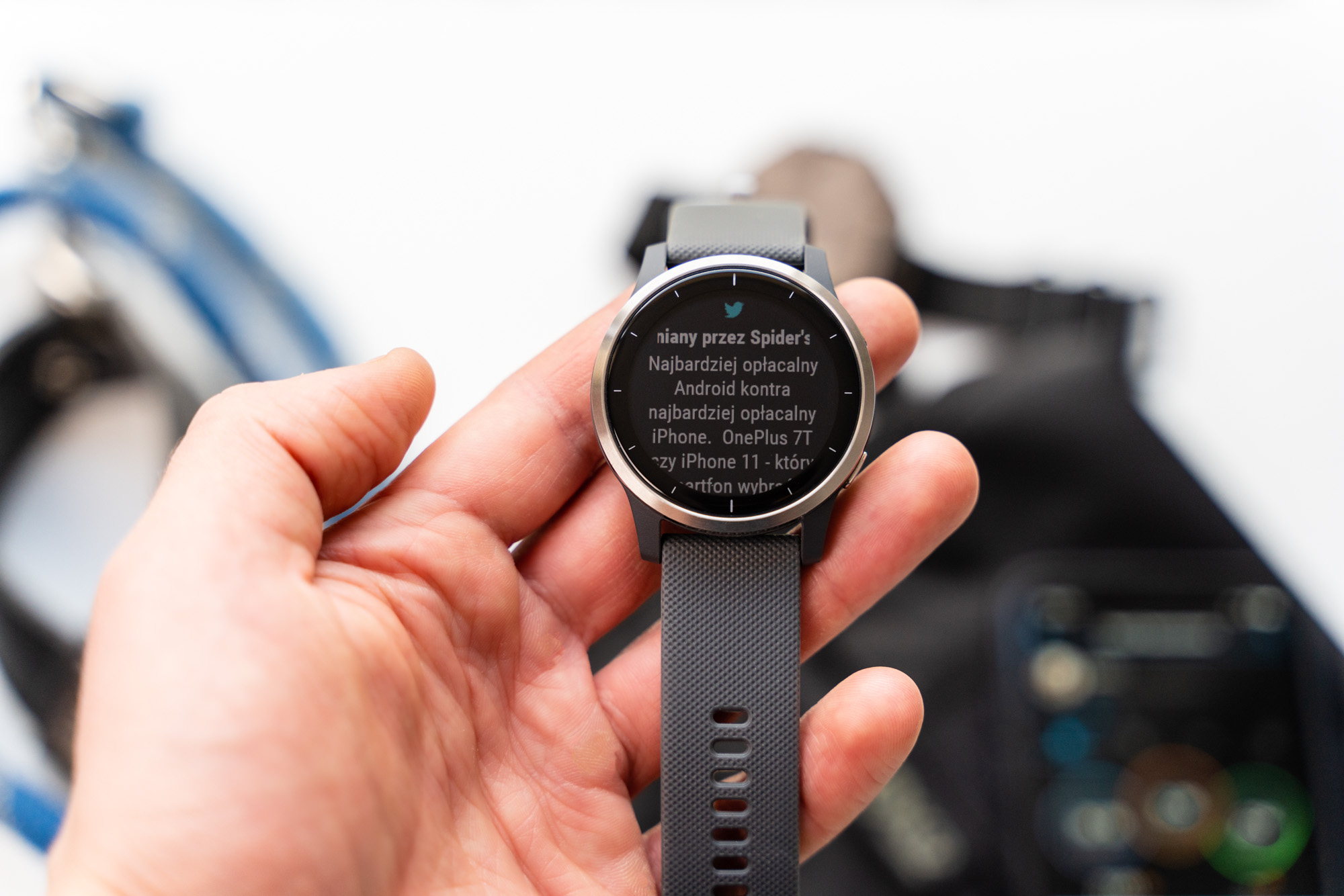 It was enough that I took off my smartwatch and problems began.
Important information did not reach me notoriously. I missed the courier many times because I didn't hear during the walk with my dog ​​that my phone was ringing (I didn't feel any vibrations in my thick pants pocket). Not to mention the number of times I got on my wife's nerves without writing her back on Messenger ...
Measuring steps is optional, but I have recently appreciated it. This simple measurement is enough for me to have a good view of whether I move enough and whether I provide enough movement for my dog.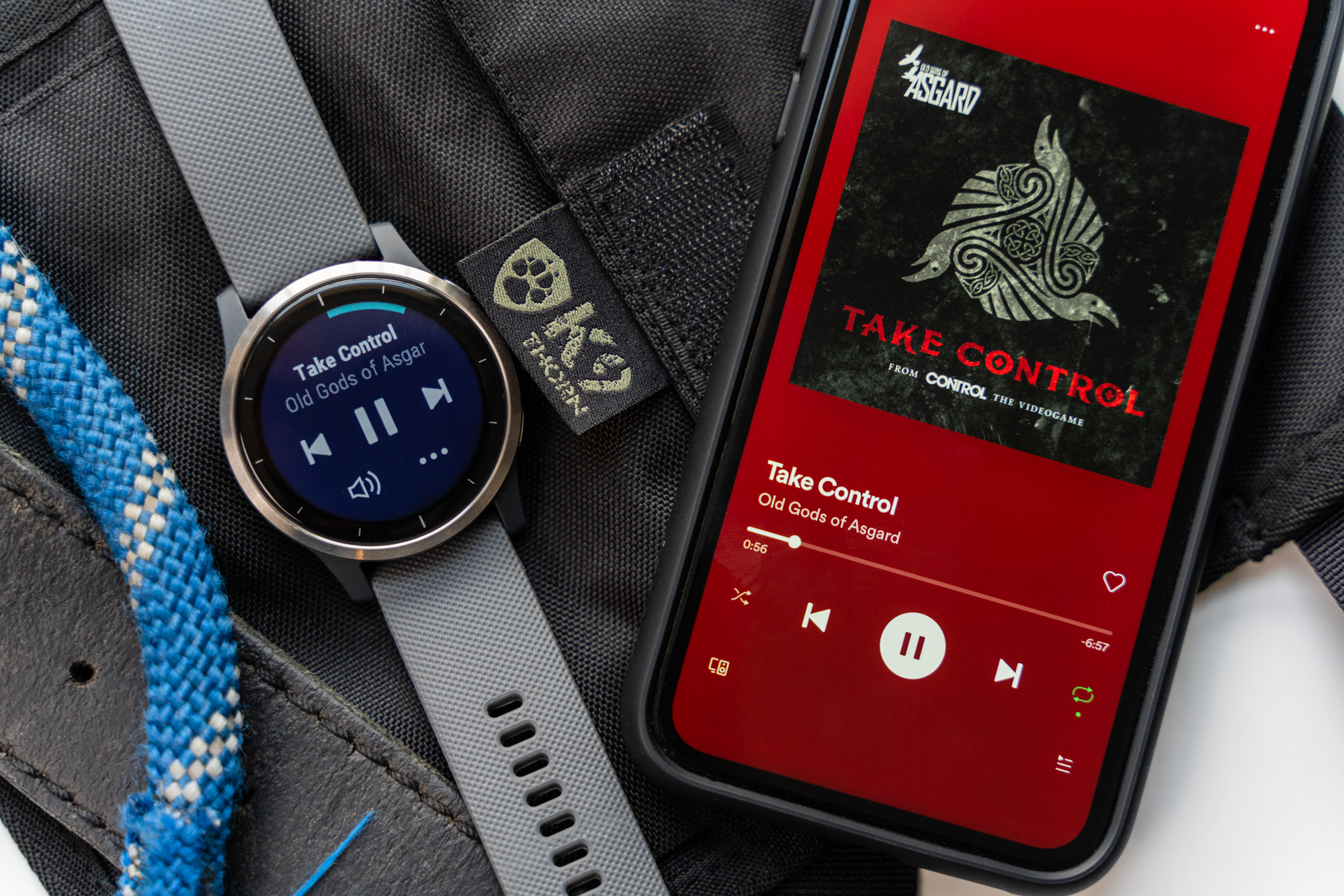 In an ordinary watch, I also miss the ability to control multimedia on my smartphone. This is especially useful when I'm active or when my hands are busy, and Spotify just started playing a song I don't like. Like a trifle, but I'm used to it so much that it's difficult to live without it.
Suddenly, three issues meant that using only a traditional timer was out of the question for me. However, I didn't want three things to buy a smartwatch that would cost a lot of money and which after 2-3 years I would have to dispose of.
The solution came by accident: a fitness band.
On the Slack business I saw that several people had bought Xiaomi Mi Band 4. I thought "why not?" - I looked into the store, bought it for PLN 100 and ... it turned out that the fitness band solves all my problems.
Even the costing funny pennies Mi Band 4 turned out to be enough "intelligent" gadget that I would not miss an expensive smartwatch. Of course, such a band does a poor job as a watch, so if you want to have the "best of two worlds" you have to wear both, but ... I really liked this solution.
I wear a band on my left wrist with the screen usually blanked - it wakes up only when a notification comes in or when I touch a button. The band measures steps, checks my heart rate, allows you to control the music and - most importantly - sends notifications. I don't have to charge it every day, or even every other day. I have Mi Band 4 for almost 2 months and during this time I only charged it 3 times.
I wear a regular watch on my right wrist. Which always shows time, will not hang when I want to check the time and which, just like that, pleases the eye when I look at it.
Xiaomi Mi Band 4 is, however, a simple piece of Chinese trash; it does its job, but it looks bad, it is even worse, and the measurement of activity is in its case a random number generator rather than reliable data. What's more, after two months, it began to cause strange problems - and it hangs, and it disconnects from the smartphone, in addition, its screen is already all scratched, because I do not overkill it.
So I decided to check the situation with more expensive fitness bands.
Garmin Vivosmart 4 went first.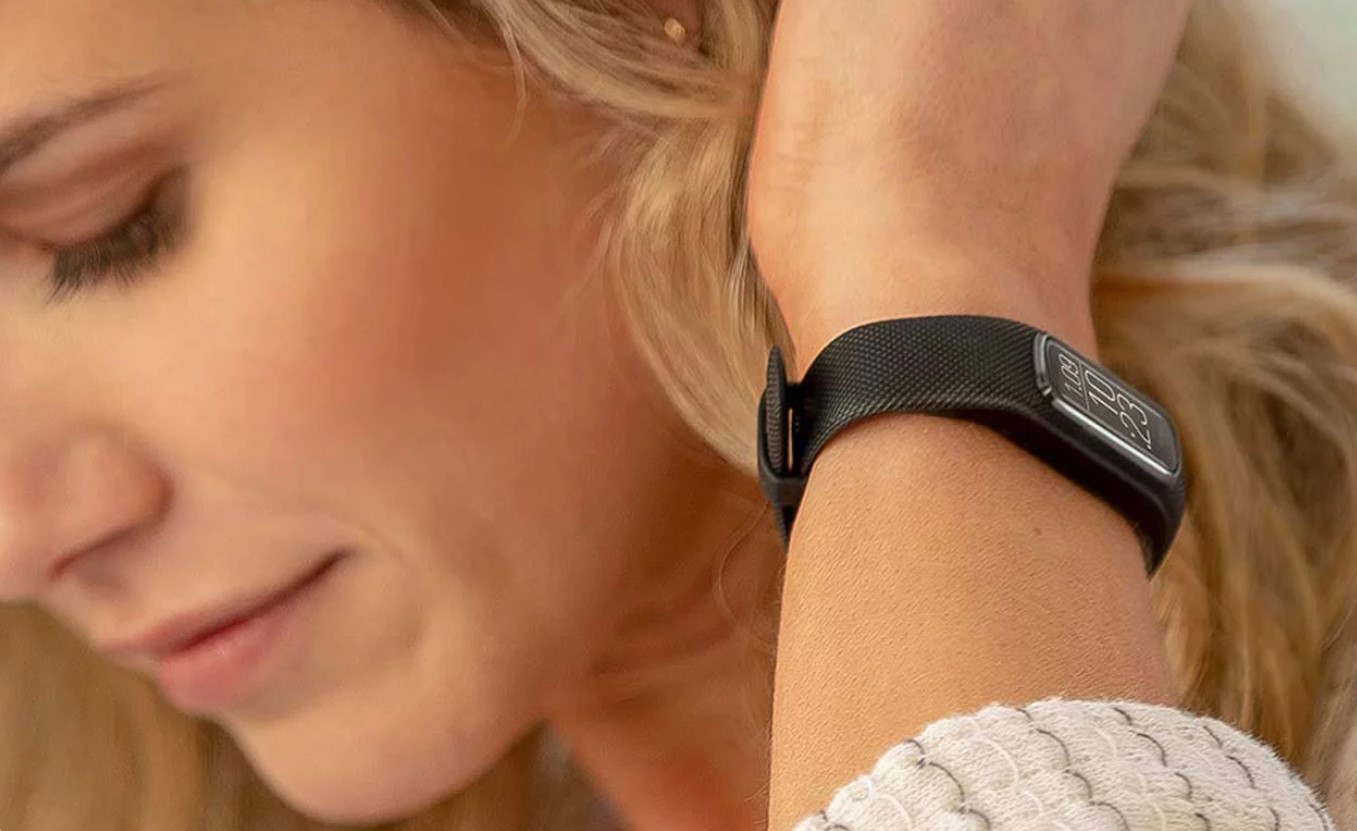 I have been wearing this band for three weeks (review soon!) And if it wasn't for constant problems with connecting to the Garmin Connect app for iOS, I would already order it.
Mi Banda 4 and Vivosmarta 4 share a class difference. Although both do roughly the same thing, the Garmin product is much better made, has a more refined interface and is much better on the wrist. In principle, it only loses by working time, which in Xiaomi Mi Band 4 is really fantastic - in Garmin it is "only" 7 days.
Last but not least, fitness bands are cheap. Xiaomi could add chips to this price, and even a much better Garmin costs just 500 PLN. Much less than any decent smartwatch.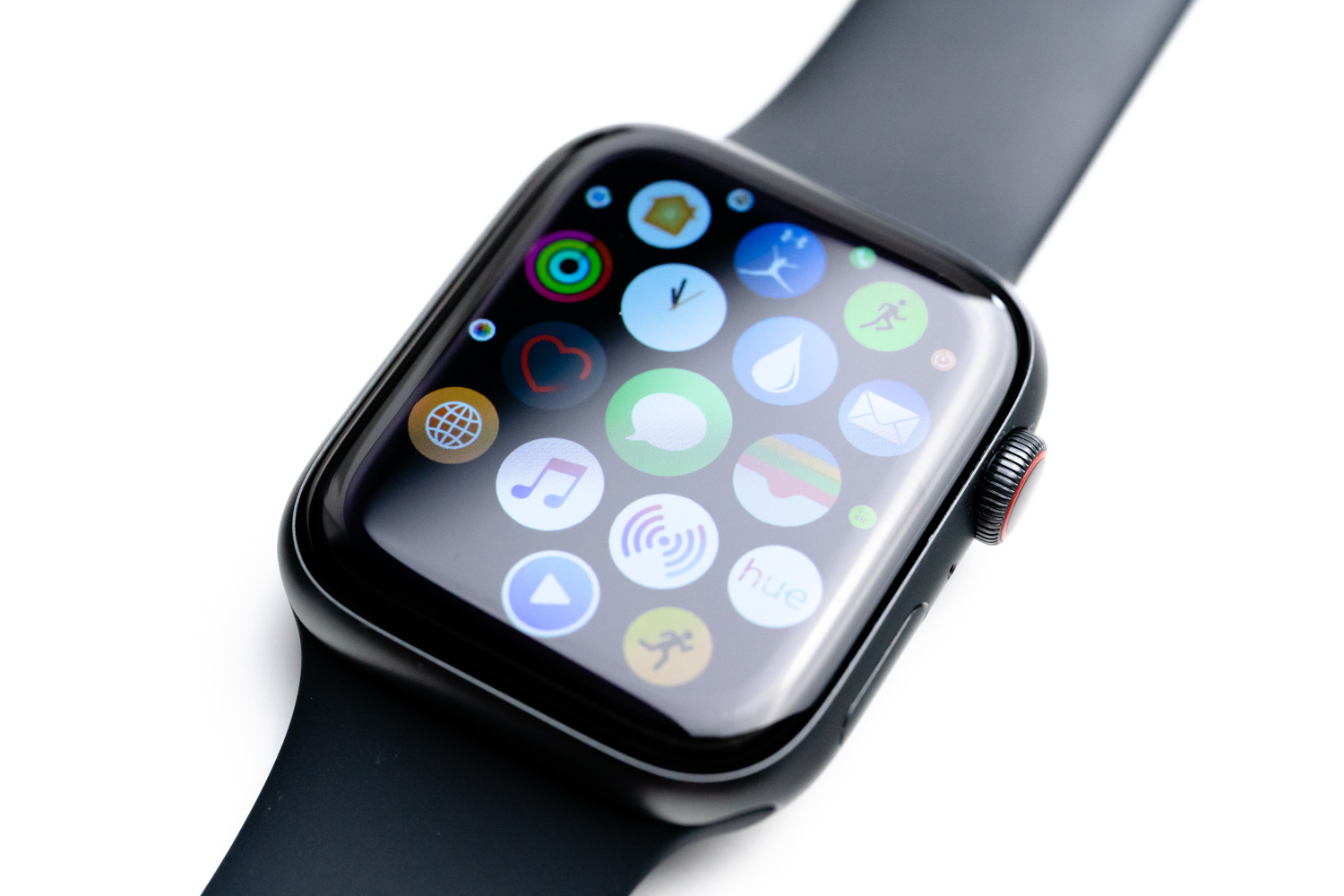 Unless I spend 2000+ zlotys on an Apple Watch, which I would throw away after two years, I see no problem to spend 2000 zlotys on a mechanical Seiko SKX007 that will survive me, and 500 zlotys on a fitness band, which even if it falls apart after 2- 3 years, costs little enough not to regret it.
I'm just afraid that there is no such thing as a "perfect band" on the market.
The longer I explore the topic and talk to people who have been wearing such gadgets for years, the more I see that each band has a larger or smaller "but".
And this is where my little dream is born: I would like Apple to show its fitness band.
It's amazing that the Apple Band does not yet exist.
A sports band from Apple? This is the most sensible product that could appear in the company's portfolio!
A small gadget, equipped with an excellent Apple Watch heart rate monitor. Constantly monitoring our health and physical condition, but deprived of the entire "smart" envelope of the smart watch. A simple device that is able to withstand several days without charging and which can be worn anytime, anywhere, because it adheres to the wrist so tightly that it doesn't catch the eye.
A band that "just works". Which is not made like a cheap toy, but which also does not cause any connection problems and has an interface whose decoding does not require a handy legend with pictograms.
Wouldn't that be the perfect companion for the cheap iPhone we are supposed to see in a month? Would this not be in line with Apple's new strategy, which assumes opening to a mass customer, and not only to premium products at a premium price?
I see the Apple Band with my eyes.
And then I wake up and I realize that there was never even a shadow of the rumor that Apple would work on such a gadget. There were reports about the ring (which would not be a bad solution ...), but never about a fitness band.
And looking cold, no wonder. Apple focuses its efforts on one wearable product - Watch. Judging by the fact that last year Apple Watch chased away the entire Swiss watch business , the strategy works. And unfortunately, I don't think Apple would move away from this milk cow in favor of a potentially hit, but less profitable armband. After all, Apple Watch is a "watch". And the demand for watches is incomparably greater than for sports bands.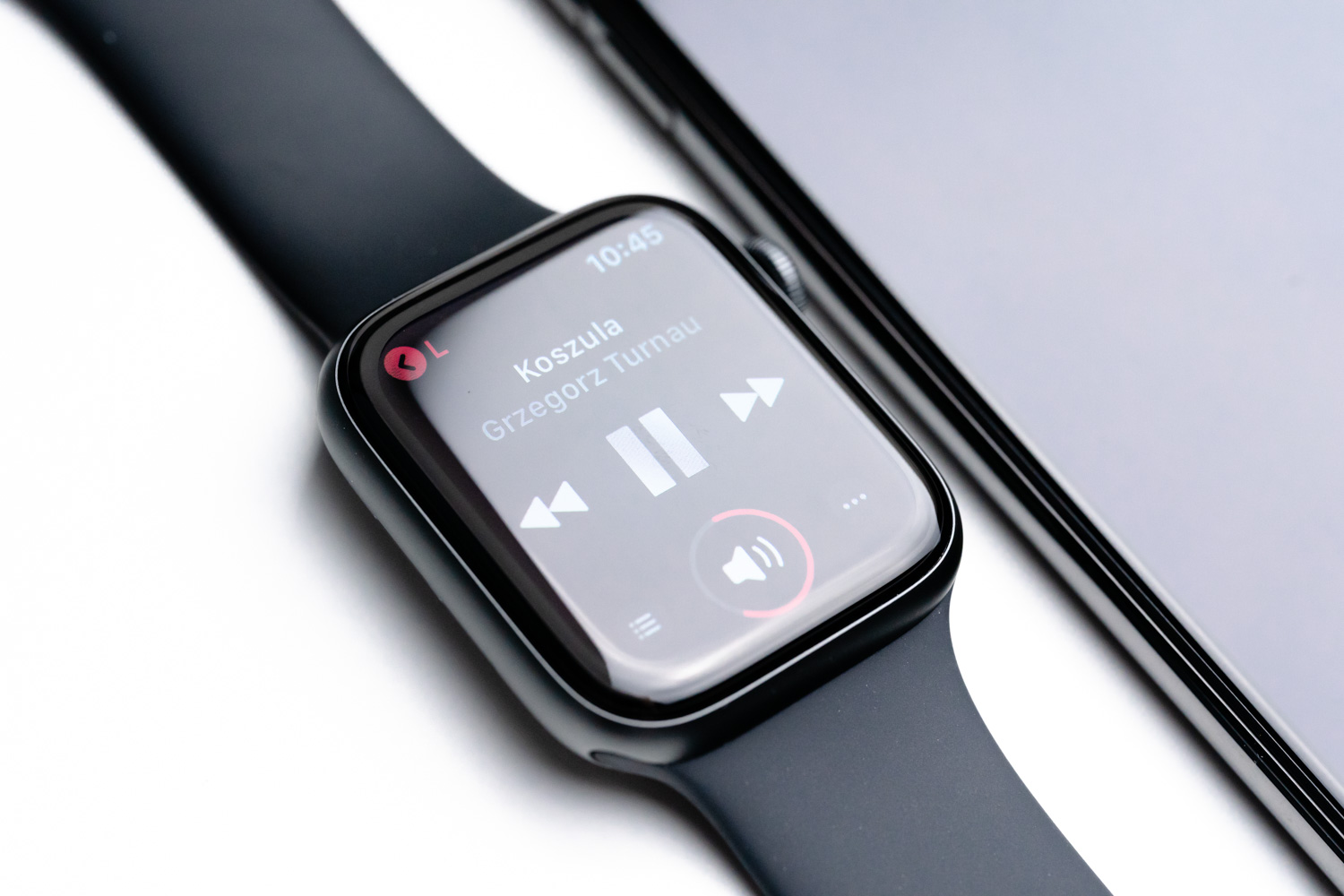 Nevertheless - dream a good thing.
I'm just afraid that even if the dream would become a reality, the Apple band would have at least one "but": the price. It's Apple after all. There is no reason to get a wristband for 119 PLN, or even 500 PLN.
And if such a band would cost over PLN 1000, then ... it's better to add it to your Apple Watch. And the circle closes.
I dreamed of an Apple Band. Such Xiaomi Mi Band 4, only that it works and looks