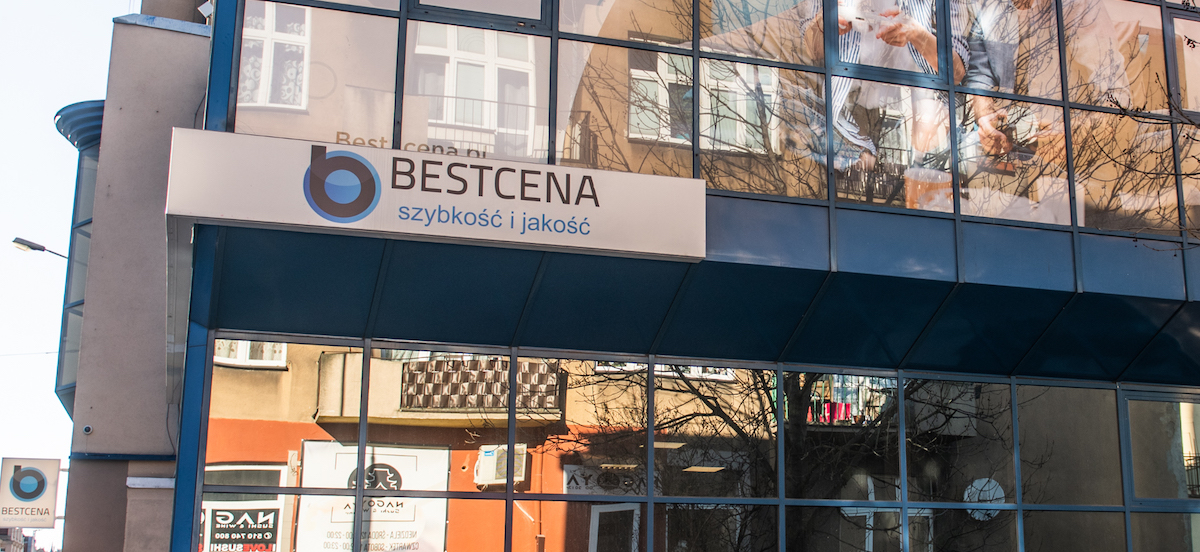 - We are witnessing the biggest scam on retail in Vata in 20 years - says the supplier injured by the owner of Bestceny.
We were able to determine how ordinary customers were misled for a long time, dozens of suppliers were not paid, and tax evasion was avoided. And when serious problems began, the owner of Bestcena.pl, Slovak Stefan Durina, tried to find a buyer for the company on ... LinkedIn.
People who met him say he is confident and a bit arrogant. When he was thrown out of one trading platform because of terrible contact with contractors, he came to her headquarters and argued hard about his arguments. He was restored at the time of trial, but after further problems with late payments, he was thanked for his cooperation. - I had the opportunity to meet Durina in person. He behaved like a star, he liked to show himself, flaunt with what he had. This is the type of sharp. Now it's gone. He did not appear at the IFA in Berlin anymore - one of the owners of companies injured by Durina tells us. On LinkedIn, however, we can easily find photos of sports cars, motor boats, expensive alcohol and photos from travels to the most expensive cities in the world by Durina.
Who is this 36-year-old Slovak who built an empire of electronics trading companies in Europe?
This is how
Stefan Durina's empire was created
Stefan Durin began his adventure with electronics with the job of a trader in French Pixmania.
He made his first attempt to build his own commercial network when French Pixmania began to have serious organizational problems. The Slovak then returned to his homeland, where he founded the TVPartner company, which then also operated in Hungary. In an interview with our informant, the entrepreneur claimed that "business has burned out, but it has grown too quickly". After a year of operation, the company was to employ 100 people, and very rapid development was meant to "make some mistakes". Finally, Durina decided to sell TVPartner. One of the websites of this business is still available online today - tvpartner.eu .
Teached by the successes and mistakes of Pixmania and TVPartner, Durin began to create a real empire. He began building a network of companies that were to guarantee that his new business would survive in the market. In total, there were several organizations registered around the world. This is how Kulm, Turbado and Bestcena were created.
Kulm mainly deals with the purchase of telephones. The rental chains Bestcena and Turbado deal with their rental, often masked as sales. They operate on Amazon, Allegro and other platforms, where they rent or pretend to sell equipment under their own brands. Their clients later receive documents issued by Kulm LLC.
Kulm is registered in the United States. According to official information, the headquarters is in Wyoming, which is considered a tax haven. Only Wyoming Corporate Office is located at the address provided by Durin, where you can rent a virtual office for the purpose of registering your business. Kulmu's address is the so-called mailbox, i.e. a mailbox. In this way, the businessman organized a headquarters in the USA to be able to operate more safely in Europe.
In the United Kingdom, Stefan Durina registered four companies: TEULTD (formerly Turbado.eu LTD), Edays.com LTD (formerly Turbado.co.uk shop LTD), Beneko.com LLP and Bestcena LTD. The first three at the same address in Peterborough and the fourth at Borehamwood. The latter - Bestcena LTD - is responsible for stores in Poland, the Czech Republic and Slovakia.
Interestingly, despite the fact that the company also has its headquarters in Poland (ul. Wierzbięcice 44a, 61-568 Poznań, we visited it a few days ago but it was closed ), according to the regulations of Bestcena.pl website, the Slovak Trade Inspection supervises its activities . The one that was assigned to the Bestcena branch with an address in Košice.
Stefan Durina also has a network of companies forming the Turbado group. They operate in Poland (Miedziana 11/12, Warsaw), Spain, Germany, Romania, Slovakia, Hungary and France. Turbado was also registered in Seychelles and Malta. The company was also present in the United States and Hong Kong, as well as in the United Kingdom.
The person of Stefan Durina also appears in documents of the Durina IBC Corp company registered in Panama. The Slovak's name can also be found in the famous Panama Papers, i.e. Receipts from Panama published by the journalists' association. These are confidential documents from tax havens showing the scale of tax irregularities.
So Durina was active simultaneously in four tax havens: in Malta, Seychelles, Panama and Wyoming. And in a number of other countries.
- Stefan Durina has several companies around the world that basically do the same - they rent phones to users who often think they just bought them. Sales are booked as rentals, and Turbado, Kulm and Bestcena do not pay VAT. The operation of a large network of companies in many countries and on different continents makes it difficult for tax offices to control. In my opinion, we are witnessing the biggest scam on Vata in retail for 20 years - says in an interview with Spider's Web Jakub Rutka, the owner of the distribution company, from whom Durina once bought phones.
We know from Durina's suppliers that the goods were ordered to Kulm warehouses in Germany, first to Appenweier, and from the end of 2018 to Pirny. From these places, Kulm sent telephones to all countries where he operated.
There is, however, a significant difference between Bestcena and Turbado. Turbado companies operating in various countries directly informed that they rent equipment. They provided this information on their home pages and presented it as an advantage - longer warranty, return and repurchase, ecology, etc. Bestcena works identically to Turbado, but does not play such open cards with clients. On the home pages of the stores there is no word about renting, but only careful reading of over 60 pages of rules guides the customer that he is buying a service, not a product.
The Dragonist store

is also associated with Durina
In the context of discussions about Bestcene, comparisons to the dragonist.pl store often appear (ul. Koszykarska 27 B / 21, 30-717 Kraków), which also had camouflaged information on equipment rental in the regulations. Behind Dragonist is Now Mobile LTD registered in London. The owner of Dragonista is Adam Marcin Stachowicz. His name appears in the structures of the already closed Slovak company ... TVPartner, from which Stefan Durina started his own business. Stachowicz took over TVPartner and merged it with other companies.
Now Mobile owners have changed three times in the last three years. The last time on February 3, 2020, that is after the scandal around Bestcena broke out and problems arose with Dragonista. Then Marcin Jakub Porawski - the current owner - resigned and Stachowicz took his place.
The invoices issued by the Dragonist store contained data from Durina's Kulm LLC. However, these documents were not invoices. According to the store's regulations, these were only confirmation of the deposit. The regulations themselves available at bestcena.pl and dragonist.pl sounded almost identical.
The price for renting the Subject of Rental is EUR 0.02 per year (unless otherwise agreed) during the term of the Agreement (...) After receiving the deposit, the Landlord issues a written confirmation to the Tenant, which can also be called an invoice - we read in both regulations.
Currently Dragonist also has big problems. For several days, the store has been cut off from the Przelewy24 payment system and only accepts payment upon delivery of the equipment. However, since February 12, not even the customer service department has been working.
In Poland the loudest was about
Bestcenie
When a dozen or so days ago Bestcena stopped fulfilling orders and receiving calls, the appalled customers expected explanations. They were asked for patience and apologized for the inconvenience. In turn, the media revealed that Bestcena rented equipment instead of selling it. The store was also to be targeted by the tax office.
On February 7, 2020, Bestcena published a statement that was intended to reassure all concerned. On Facebook, it was announced that overdue orders will be processed. As evidence that everything is in order, three photos showing stacks of boxes with phones were shown. However, it is uncertain when they were made. They could show the latest delivery, but they might as well have been done a year ago.
The store has also tempted to provide more extensive explanations in a statement published on the site bestcena.pl. He assured that his approach was innovative and consumer friendly. The company explained that nowadays more and more products are sold as services and paid as part of the subscription. It was attempted to show that renting phones instead of buying them is part of current market trends and should not be criticized. Between the lines, the company admits to poor communication with the media, but emphasizes that it has never hidden itself that it rented and did not sell the products it offered.
However, when we published information on Spider's Web for the first time that Bestcena rented smartphones instead of selling them , it met with indignation from customers. For the most part, they had no idea that they rent equipment and do not own it, and that they cannot sell it.
Bestcena asked the rhetorical question: "How many people read 10 GBC pages when opening a bank account?", Implying that it is normal that the regulations are long and nobody reads them. Meanwhile, the Bestcena store regulations were not only more than 6 times longer than the cited example 10-page document, but also its key records were cleverly hidden from the customer. The regulations consisted of two documents. The first spoke about purchases, and the second - which was to be the condition of an additional guarantee - informed about the lease.
Terms and conditions for consumers are terribly long. When you try to copy it to a document, it has 63 A4 pages. More specifically, counting 142,000 characters, which translates to 19 thousand. words. The average reading speed is about 200 words per minute, i.e. the client needed 95 minutes to read the Best Price regulations. I doubt that any of Bestcena's customers would decide to do so. Because if he read, he probably wouldn't buy, because there are a lot of entries in the regulations, which in my opinion should arouse attention, fears and controversy - we wrote in Spider's Web in January .
The company was fully aware that almost no customer would go through dozens of pages of legal gibberish. It did not bother her, however, now to claim that "we have never hidden what we do. We openly talk about it on our websites. " If that were the case, the screening of Bestcena's regulations by the editors of Spider's Web would not have such a wide impact and would not surprise customers.
Importantly, the company somehow confirmed the fears we presented on Spider's Web - people who decided to sell to someone equipment from Bestcena, appropriation, which may be a crime.
In the regulations specifying the rules of the lease, we can read that the tenant cannot interfere with the object, introduce modifications and repairs on its own. The problem also arises when a customer who thinks that he bought a phone at Bestcena will try to sell it.
In the new announcement, Bestcena specifies that by selling a telephone to someone, you must sell a lease. The store ensures that it helps in making the necessary formalities for such an assignment. Reselling someone else's property is still, according to Polish law, appropriation, which, depending on the value of the object, may be considered an offense. On the other hand, buying goods from crime is receiving goods.
Bestcena does not know how to return rented equipment
Bestcena ensures that its new approach to equipment rental, which is to be an alternative to buying it, allows customers to use smartphones and then return them and order new ones. When, after publishing the above-cited position, one of the members of the Facebook group Bestcena and Dragonist - injured by bestcena.pl and dragonist.pl contacted the store to find out the details of returns, he read in reply:
Unfortunately, we do not yet have precise guidelines regarding the possibility of a refund in accordance with the regulations. In this case, please contact us at the end of next week when we have more detailed information. Unfortunately, the competence of our department currently does not allow the return to be accepted.
Let's sum up - a company that writes about itself that has been renting equipment for nearly a decade, does not know how it returns equipment. Let's add that the possibility of returning the goods the company boasts in the regulations and in a newly published statement, presenting it as the privilege of the customer who distinguishes Bestcena from traditional sellers.
There are also signals that telephones sold outside the bestcena.pl store were also treated as rentals by the company. In a conversation with customers, representatives of Bestcena confirm that buying on Allegro also meant renting the device. Of course, this is against Allegro's regulations.
- I got information that buying through Allegro is also a rent, but you (from Bestcena - editor's note) do not know how it relates to Allegro regulations, because it is from the complaint department - Anna wrote on the same Facebook group .
We know from one of our informants related to the electronics trade industry that representatives of companies that sell smartphones and issue VAT invoices in accordance with the law, reported problems with Bestcena to Allegro. Representatives of the trading platform were aware of the fact that a company operates on it, which sells a lot of smartphones, but accounts for this sale in a creative way, avoiding taxation.
- At one of the meetings with a high-ranking person at Allegro, we allowed ourselves to provide information about Bestcene, their operation and the fact that they simply sell without VAT. After a few days, we received information that lawyers do not see any threats related to Bestcena auctions. Without the consent of such sales channels as Allegro, there are no cheaters. Why do they allow further auctions with a 0% invoice? In my opinion, it is allowing and enabling a crime - says one of our informants.
In the latest announcement, Bestcena announced that it is important for it that customers do not lose money and advises that those who do not receive the goods themselves should apply for a chargeback, i.e. chargeback. It is not clear why Bestcena itself does not refund money to customers to whom it has not sent the goods.
Bestcena ends his message with an optimistic accent. The company ensures that as soon as it fixes errors, it presents customers with even better offers. This plan may fail, however, because black clouds are gathering over Bestcena.
Stefan Durina and jump on millions of euros
Kulm bought smartphones from distributors and traders from over 100 different markets. All orders went to the company's warehouses in Germany. From there, they were sent directly to customers and to Turbado and Bestcena branches operating in other countries.
Turbado and Bestcena had their own stores, but they also operated elsewhere: on Amazon, Ebay, Allegro, Empik, etc. According to information provided by Bestcena's employees, sales from all places were booked as rentals. In some cases, however, customers received normal VAT invoices.
In July 2019, Kulm ordered from suppliers, among others a new batch from Poland, Slovakia and Germany. This time, however, Durina did not pay the invoices. He claimed that Amazon had blocked his account because the products he bought were either counterfeit or used.
However, he did not intend to return the equipment and promised that he would pay anyway.
- If I had sold fakes to someone, I would have returned them to me immediately and probably terminated my cooperation with me. Durina promised, however, that he would pay for the goods and tried to buy another batch of equipment for me from the loan. Of course, the transaction did not take place, because I demanded payment in advance, which he did not want to agree - says Jakub Rutka.
As payments were constantly late, it became clear that Durina would not pay suppliers. We talked with several injured companies from Poland, Slovakia and Germany, which confirm that many suppliers benefited from transaction insurance at that time. As a result, they recovered some of the money from the insurance companies Euler Hermes, Coface and Atradius. Our informant also stated that only Hermes was to pay nearly 20 suppliers EUR 4 million. This amount was given by a representative of Euler Hermes in an interview with one of the injured entrepreneurs. It is not clear how much Coface and Atradius paid out. Insurers do not want to share such information.
- Friends from Germany who sold them iPhones hang 270,000 euro - tells us the owner of one of the Polish distribution companies, which was deceived by Kulm. He does not reveal how much he has lost and wants to remain anonymous, because he and Durina are taking legal action and the lawyer advised him not to comment on the matter in public.
Jakub Rutka showed us evidence that Kulm did not pay him for goods worth 200,000 euro. Landotech managed to recover 90 percent due to insurance at Euler Hermes. this amount. JB Data sent Durina a good for 120,000 euros and is trying to recover some of the money from insurance and factoring.
We also received proof that the Coface insurer paid 850,000 to another supplier. PLN damages. However, many victims want to remain anonymous because they do not yet know how to solve this problem.
Some companies lost 350,000 euros, and a large proportion of this amount was not covered by insurance. Representatives of injured distributors explain that Durina did not want to share their own sales results, which meant that insurers refused to increase the guaranteed amount. Some had insurance at the level of 20 thousand. euros, although they sold Durina equipment for several times more. Kulmu's owner built trust with suppliers for many months of working together. He was ordering more and paying regularly. In the end, he ordered a lot of goods and ... refused to pay, blaming the fake products.
Kulm has not yet submitted any expert opinions or evidence that would confirm that the ordered goods were not original or new. The only information suppliers received was mail in German. Amazon explained to Stefan Durin the reasons for blocking the account.
In this email we read that the account was indeed blocked, but not because of the fake smartphones. Amazon suggested that Kulm sent him manipulated documents.
The date of email is also suspicious. It allegedly had enough to block Durina's account on Amazon at the turn of July and August 2019. On the other hand, the mail about the blockade is dated 2018, so most likely it concerns a completely different matter.
In subsequent messages, Kulm maintained that Amazon had blocked his accounts on the German market and later also on the Spanish. Kulm declared that he was open to further cooperation with suppliers, but on favorable terms. He required companies that he did not pay for previous orders to pay a deposit against any future problems with the goods. Durina also avoided payment in advance and with distributors, which he had not already paid and expected to launch more credit lines. Suppliers have bandaged and are trying to convince other entities in the industry not to do business with Kulm.
- There's a conference in Athens next month. Suppliers want to shorten the conversations of some of them with Durina. Some suppliers still sell him phones, but at a high margin, and take prepayments - one of the people who Durin didn't pay us tells us.
Desperate owners of deceived companies even decided to publicize the case in the media. A warning against Stefan Durina appeared in the trade magazine The Handelot Times. In an interview with Spider's Web, Patryk Skowron from Handelota admitted that the owner of JB Data commissioned the topic and paid for a publication to warn other entrepreneurs. The editors of Handelot took up the subject, verified the facts and prepared the text. You can read it on page 35 of the February issue of The Handelot Times .
Kulm used the Handelot platform at one time, but at the end of 2018 problems arose - users of the trading platform reported that Durina was in arrears with payments of around 1.8 million euros. Kulm paid off these liabilities at the beginning of 2019, but despite this Handelot issued its users a negative recommendation regarding trade with Durina companies.
Durina lost to the amendment to the law
Durina's problems on the German Amazon, which led to the end of sales also on the French and Spanish side of the store, coincided with the entry into force of new regulations in Germany. The new law imposes on e-commerce platforms responsibility for companies that trade through them. If Amazon had the suspicion that Stefan Durina avoids paying VAT, and would still cooperate with such a seller, he would bear legal consequences.
When the new law began to enter into force, Durina tried to sell his business. He searched for interested people on Linkedin, and wrote in the offer:
Who would buy and for how much: profitable stores in 8 European Union countries, 140 employees, EUR 165 million in turnover last year, own money and credit lines from suppliers for EUR 7 million, 1.8 million customers. The average order value is EUR 278. Who would buy and how much would he pay for such an organization?
Illustrations to the offer were photos of a sports car, a view from the boat, a postcard from Dubai, and branded alcohol.
At the same time, Durin disappeared from Amazon, did not pay invoices and to this day did not explain to contractors what had happened. Ban on Amazon is, however, the beginning of changes in European law that will be crucial for the future of Durina's business. The European Commission has decided that from January 2021 online trading platforms will be considered suppliers of goods sold to customers in the European Union and will be obliged to pay VAT.
Until now, Durina boasted that Turbado and Kulm are present on platforms such as: Amazon, eBay, Allegro, Cdiscount, Fnac, Shopping.de, Real.de, Allyouneed.de, Arukereso.hu, Olcsobbat.hu, Argep. hu, Ceneo.pl, Skapiec.pl, Empik.pl, eMag, Heureka.sk, Heureka.cz, Najnakup.sk, zbozi.cz, etc. The Amazon platform has already been kicked out, and this may not be the end. When new legal changes appear, the list of places that will accept him with open arms will shrink systematically.
Kulm is currently undergoing restructuring. It was announced on LinkedIn that a team of 170 people in 10 countries will be reduced to 60 people.
Repayment of debts will depend on our future results - we read in the company's announcement.
Also on Linkedin, Durin announced that from 2020 he took over the role of general director in his companies. He confessed that "he found several corpses in the closet at that time and decided to kill 75 percent. projects, lay off 120 people and close 9 locations. " He announced a number of changes and announced a focus on the Turbado group and the new creation, which is the Beneko platform.
Due to blocked accounts on Amazon and unpaid suppliers, Stefan Durina puts hope in new business. He creates the Beneko platform, which he calls "responsible market". It focuses on ecology, recycling products and giving them a second life. It also focuses on ... renting equipment instead of buying it.
- He tells everyone he wants to be the second or third Amazon. He knows that there is no chance on Amazon. He knows that he will disappear from the next places. He wants to use his network of companies in tax havens to build an e-commerce platform that will be above the law in the European Union - believes Jakub Rutka.
It 's difficult to talk to

Durina
After Stefan Durina did not pay his suppliers, he collapsed underground. He stopped coming to industry events and fairs at which he had liked to shine until now.
Durina also stopped giving up on Twitter and suspended its activities on Facebook. His last place of presence is LinkedIn. There, for months, he has been propagating propaganda of the Turbado group's success. He does it so effectively that when he recently published a post about "corpses in the closet" and restructuring, the commentators were surprised that Durina has any problems. His posts, sometimes posting a dozen or so a day, give the impression that he is on a wave.
Before talking to Durina, we collected many invoices, documents from lawyers, banks and insurers, as well as receipts from debt collection, archival emails and screenshots of conversations. We invited Stefan Durina to friends. He accepted.
We talked for 10 days. We asked questions, drilled and showed evidence in the form of emails and messages he sent.
During these conversations, we caught him lying several times. Confronted with the email from Amazon, which he passed on to suppliers, he claimed that he was only the recipient. He argued that the documents dated 2018 refer to the case from 2019. He claimed that he had only met one of the contractors, despite the fact that the records of their conversations clearly show that they had talked before and even ordered goods from him several times. At the same time, he assured that he was cheated by distributors. He said he had evidence that he was sold fakes and / or used smartphones.
Unfortunately, I don't want to show them. Neither us nor the distributors.
PS The text you have just read has 26 thousand. characters. Bestcena Regulations had 142 thousand. characters.
Cooperation: Matylda Grodecka and Adam Sieńko .
How Bestcena "sold" phones the cheapest in Poland