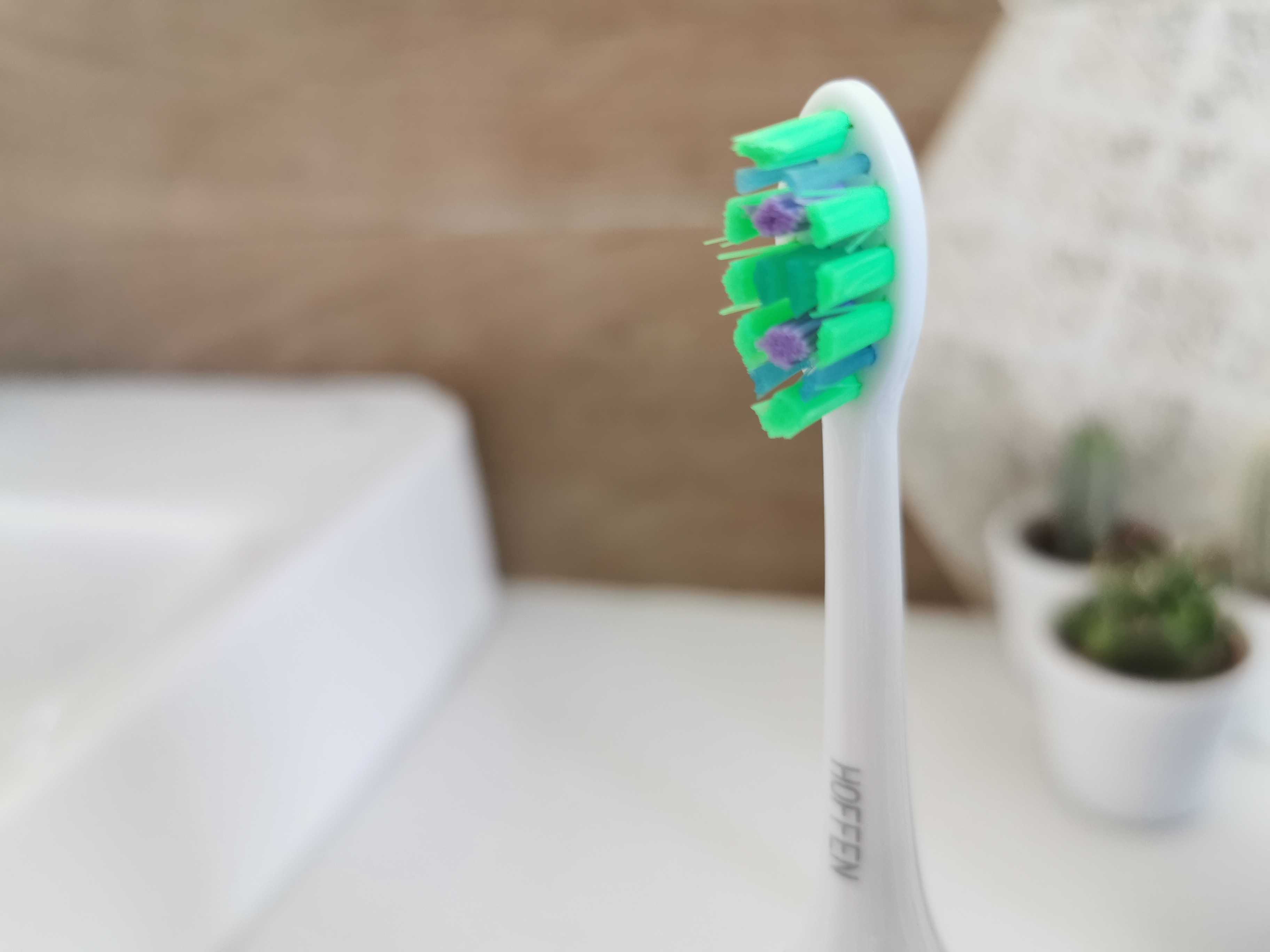 Already this Thursday, 13/06/2019, Biedronka stores will receive a Hoffen sonic toothbrush costing PLN 99. I had the opportunity to test it and I must admit that it is an equipment worth recommending.
At first glance, the very good quality of the housing is noteworthy. The Hoffen sonic brush is made of high quality plastic, perfectly fitted and does not differ in quality from other sonic toothbrushes of popular brands such as Alfawise, Soocas or Oclean.

Of course, the brush is fully splash-resistant - there are gaskets inside the casing that protect the device from water. The device is available in two different colors: black and white. I used the latter because it fits better with the decor of my bathroom.
What do we get in the set?
I found four tips in the box, which is not a standard even in much more expensive products. They have different colors, so you can use the brush not only yourself, but also in two people. Since the tips should be replaced every three months, those included in the kit are enough for one year of use.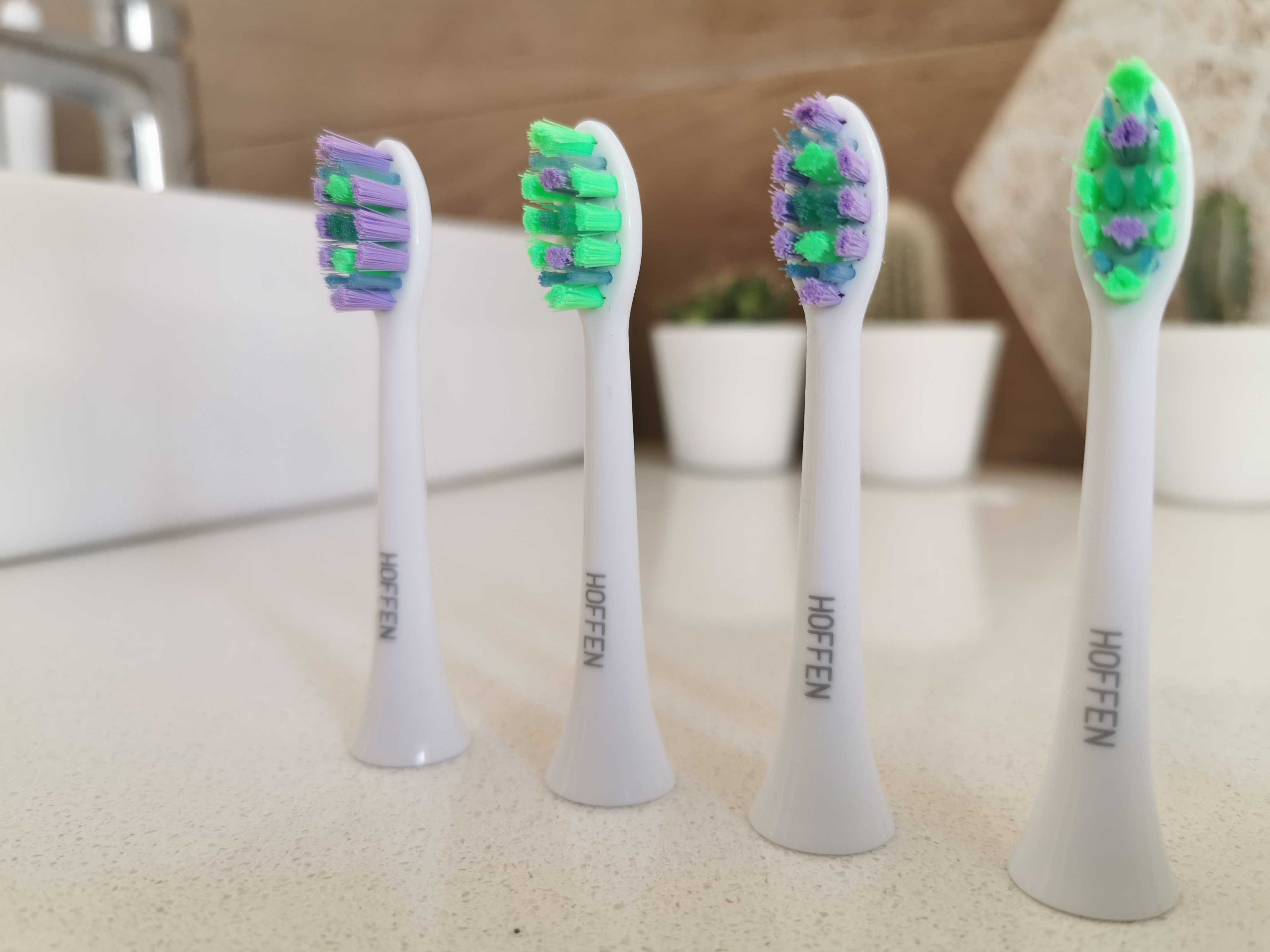 Then the tips will be available in the Hoffen store, and in some time they will go to Biedronka. Hoffen promises to provide accessories for this model for at least two years. Then you can order them from abroad, because the tested brush model (SN903) enjoys considerable popularity all over the world.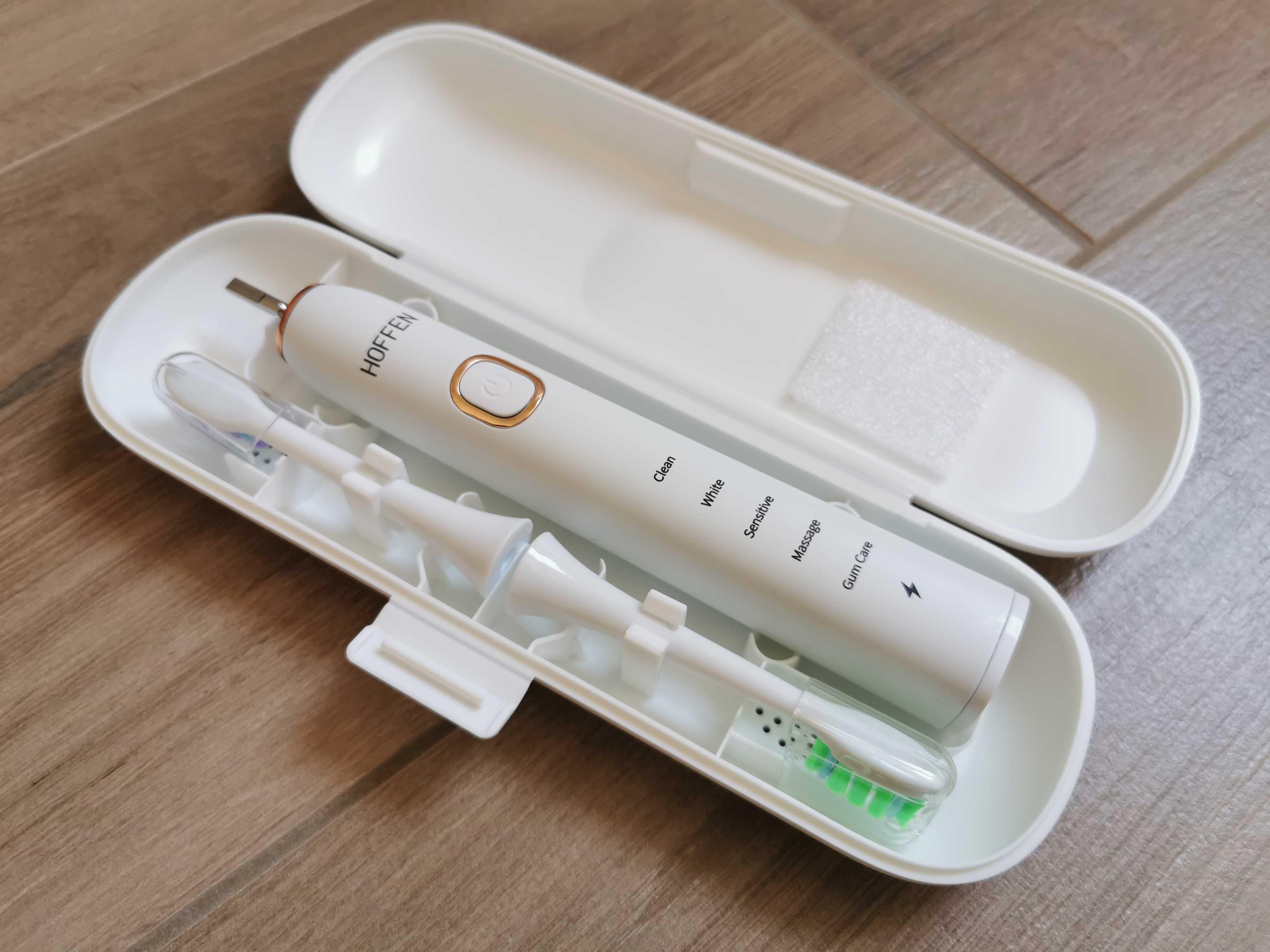 The set comes with a plastic travel case containing a toothbrush and two additional tips. It is a simple but useful gadget that should come in handy during the upcoming summer holidays.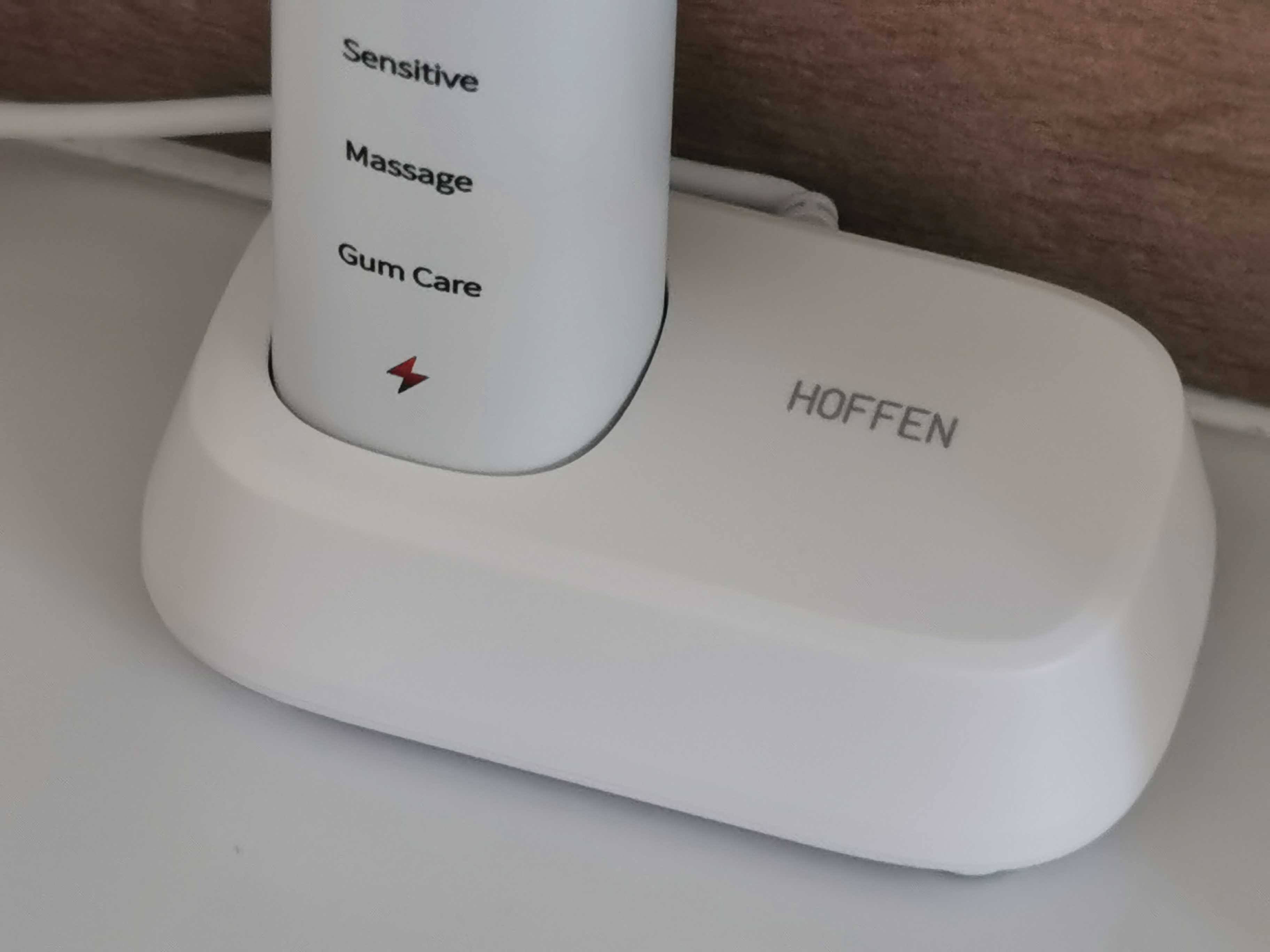 Another addition is the docking station ended with a USB port. The last one will have to be used once a month, because it is the brushing time declared by the manufacturer. I used it only a few days, so I could not fully test this aspect. There are not enough charging cubes, but in my opinion it is a good, environmentally friendly solution, because each of us has a USB charger at home.
How does the sonic toothbrush from Biedronka work?
Like ... any other sonic toothbrush. The use of sonic technology means that the toothbrush vibrates. Her hair performs as many as 600 vibrations per second, thus generating an ultrasonic wave. In this way, you can effectively clean not only the teeth, but also the space between them.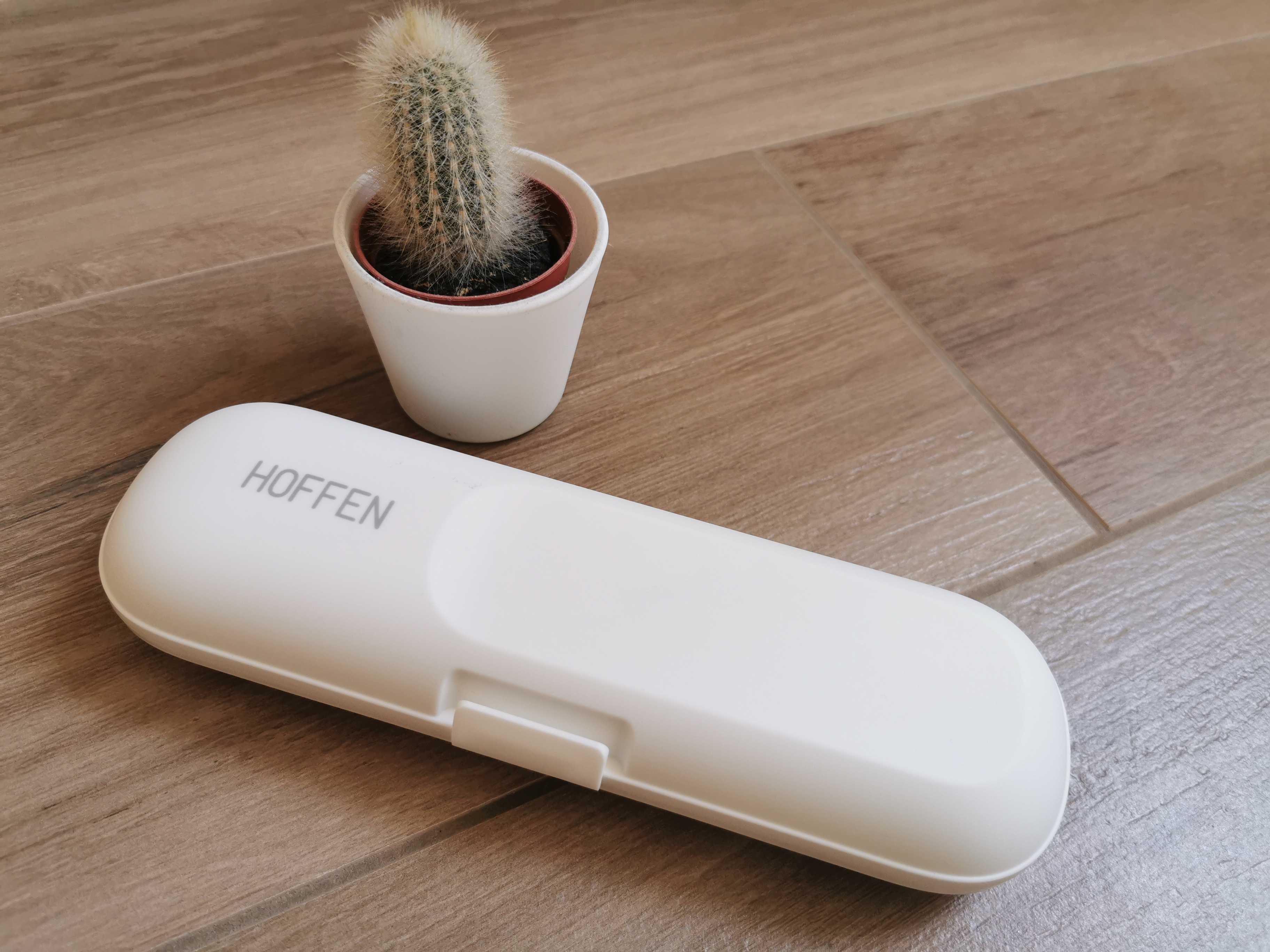 The high efficiency of the brush goes hand in hand with the ease of washing. A sonic brush is enough to slowly move along the tooth line. You do not need to make additional movements like during traditional brushing. For this reason, sonic toothbrushes are also recommended for children who often can not cope with proper teeth cleaning.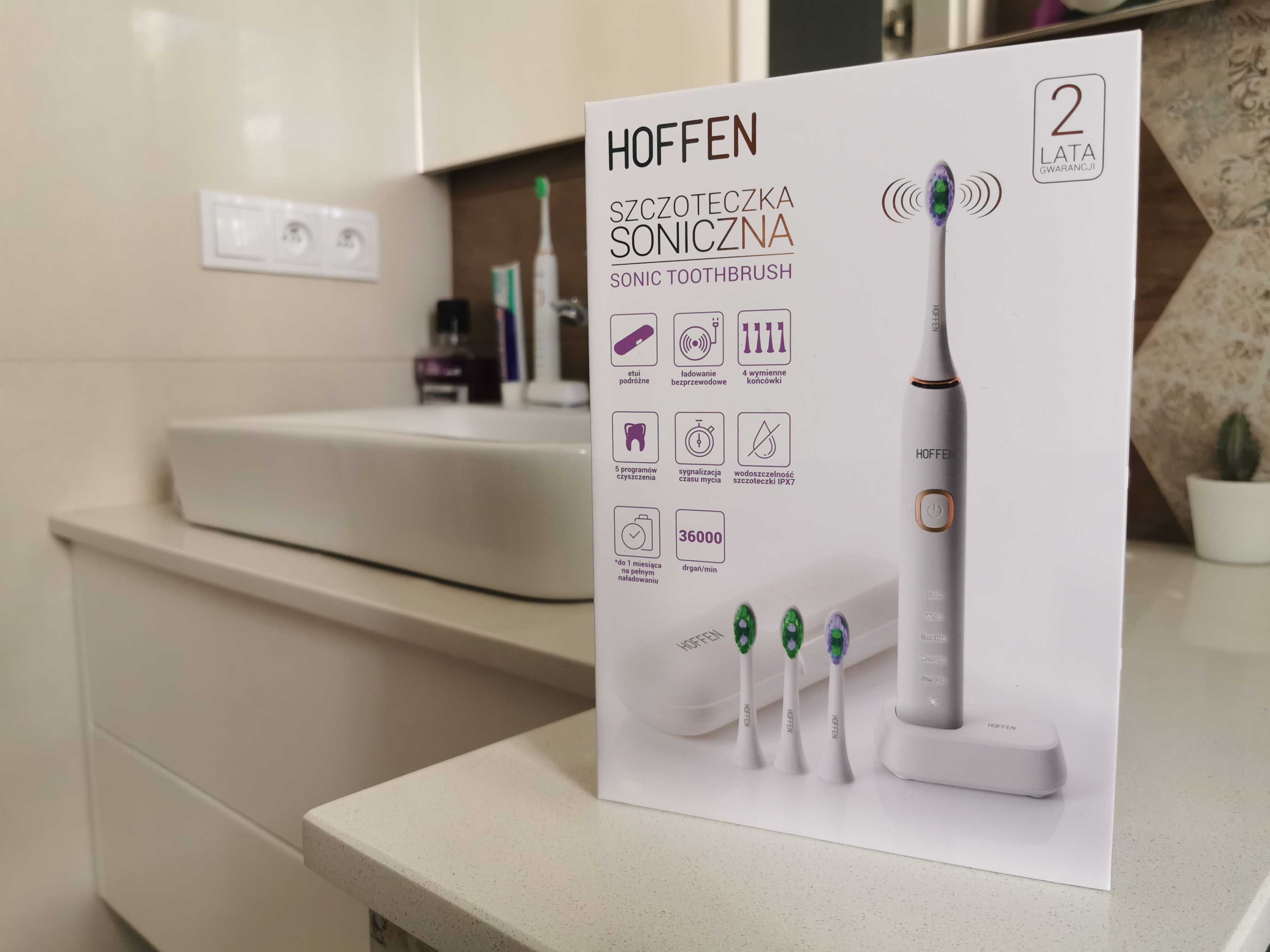 The sonic brush from Biedronka is equipped with five work modes. I admit that the standard was a bit too strong for me, so I use the delicate mode myself. In addition, we have the option of teeth whitening, gum massaging and gum protection. These functions are really a lot, more than in my previous Oclean One brush, and they prove really useful.
Is it worth buying a sonic brush from Biedronka?
In my opinion, yes. This product is not only cheap, but also well made and thought out. It offers many useful modes of work, and in the set with it we get a rich set of accessories, which later can be easily purchased. All this makes the Hoffen sonic toothbrush seem like a product worth PLN 99 for. I liked it so much that I intend to use it instead of my current toothbrush.
Tomorrow, Biseronka will receive the Hoffen sonic toothbrush. We have already tested it