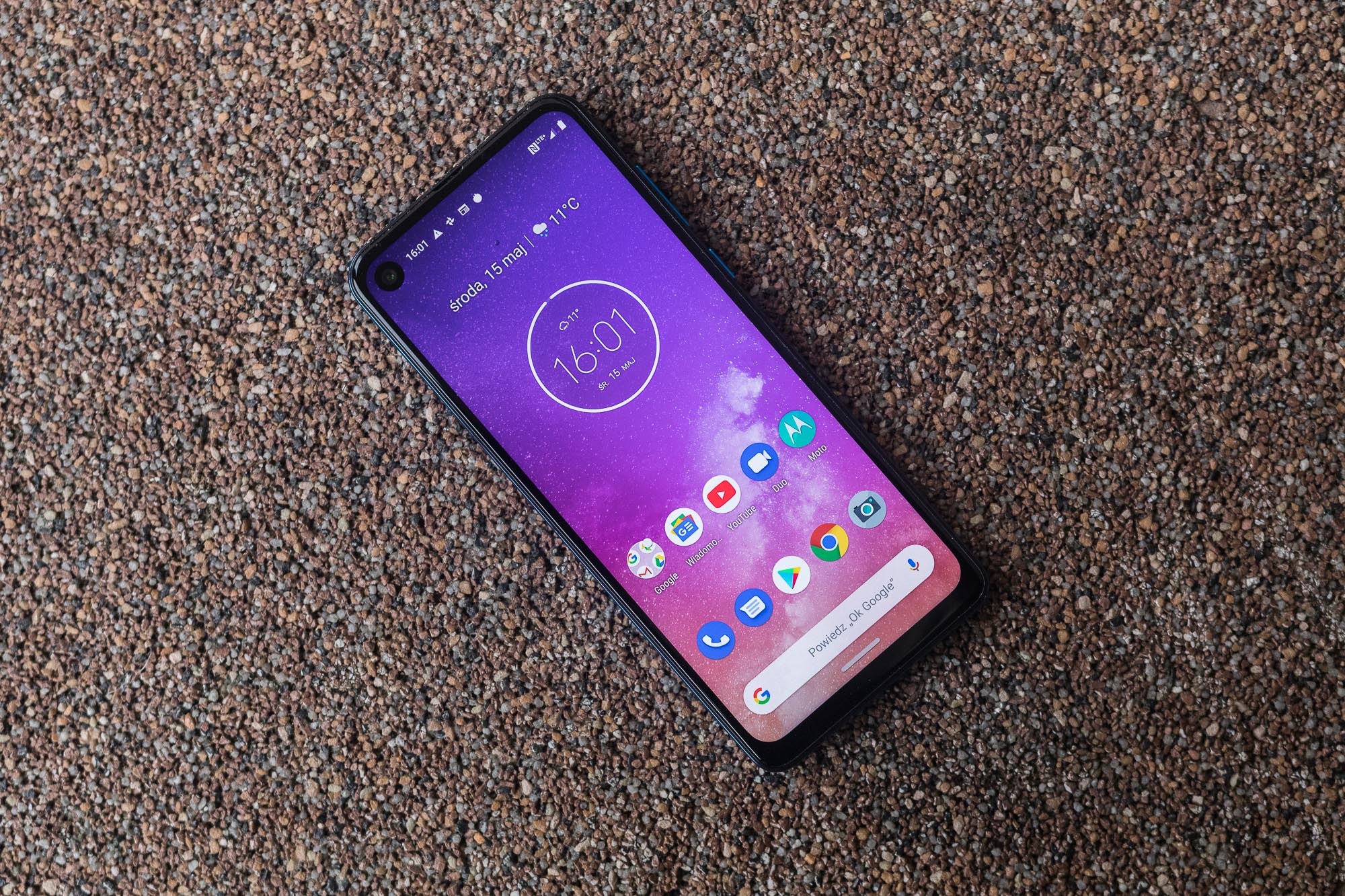 Motorola One Vision is a very interesting proposition with the so-called medium shelf. This model can boast of almost pure Android, a nice camera and a fairly attractive price. What more could you want?
I have been using the phone for only a few days, so treat this text as your first impression. For now, the phone did not cause me any problems. Actually, we've already got to like each other. Because of a few reasons.
Motorola One Vision - specification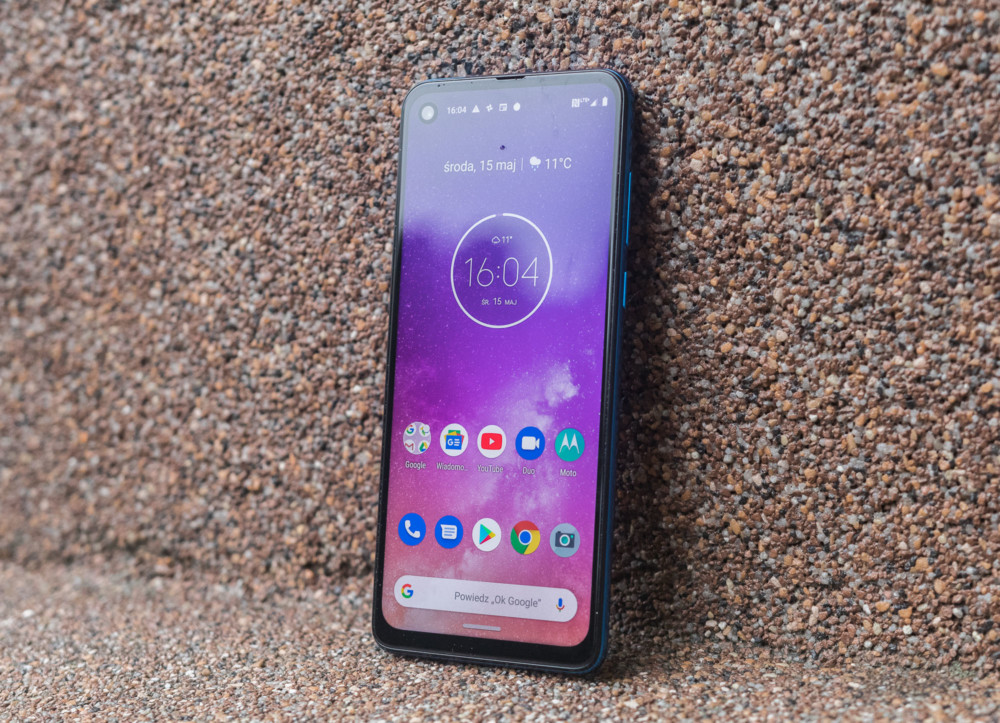 Let's start with numbers to get it out of your head. Motorola, instead of using Qualcomm solutions, or MediaTeka, decided to install Samsung processors. The heart of the One Vision model is Exynos 9609, working with 4 GB of RAM. The core processor is the same as the 9610 model, with only the lower (2.2 GHz) clock speed.
His result in the Antutu benchmark is 149882 - theoretically no revelations, but in practice I did not notice that any application or game was loading for a long time or had problems with smooth operation. In the so-called Everyday use of the phone works well enough that no one should blame for its configuration. That's what's going on in the middle shelf. The first plus.
The manufacturer also does not allow you to complain about the capacity of your phone. Built-in 128 GB of internal memory is enough for the vast majority of users. And if someone's needs exceed this limit, you can always extend it using a microSD card (the maximum supported capacity is 512 GB).
System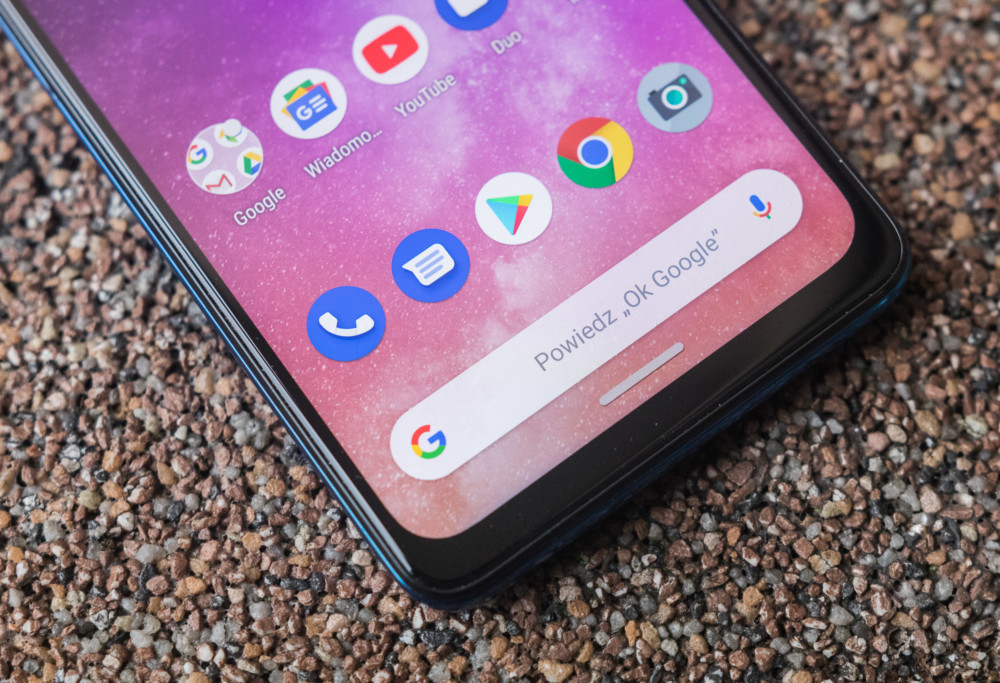 Here too, there is a recognition for Motorola, which, thanks to establishing a partnership with Google, provided a place in the Android One program for its new smartphone. In practice, this means that One Vision will receive monthly security updates for the next three years. Plus the intuitive interface of pure Android, enriched with some quite useful additions from Motorola, is a big plus.
My favorite is the flashlight activation gesture, which turns on after a few shakes. For users of previous models, this is obviously not new, but someone who shifts from the competition equipment will be enchanted by this solution. Well, at least I was.
Added to this is the new system navigation, operated with a single button (or a mini-bar) displayed at the bottom of the screen. This is an intuitive enough solution that after a dozen or so minutes of playing with the phone, I started using it without fail.
Screen and housing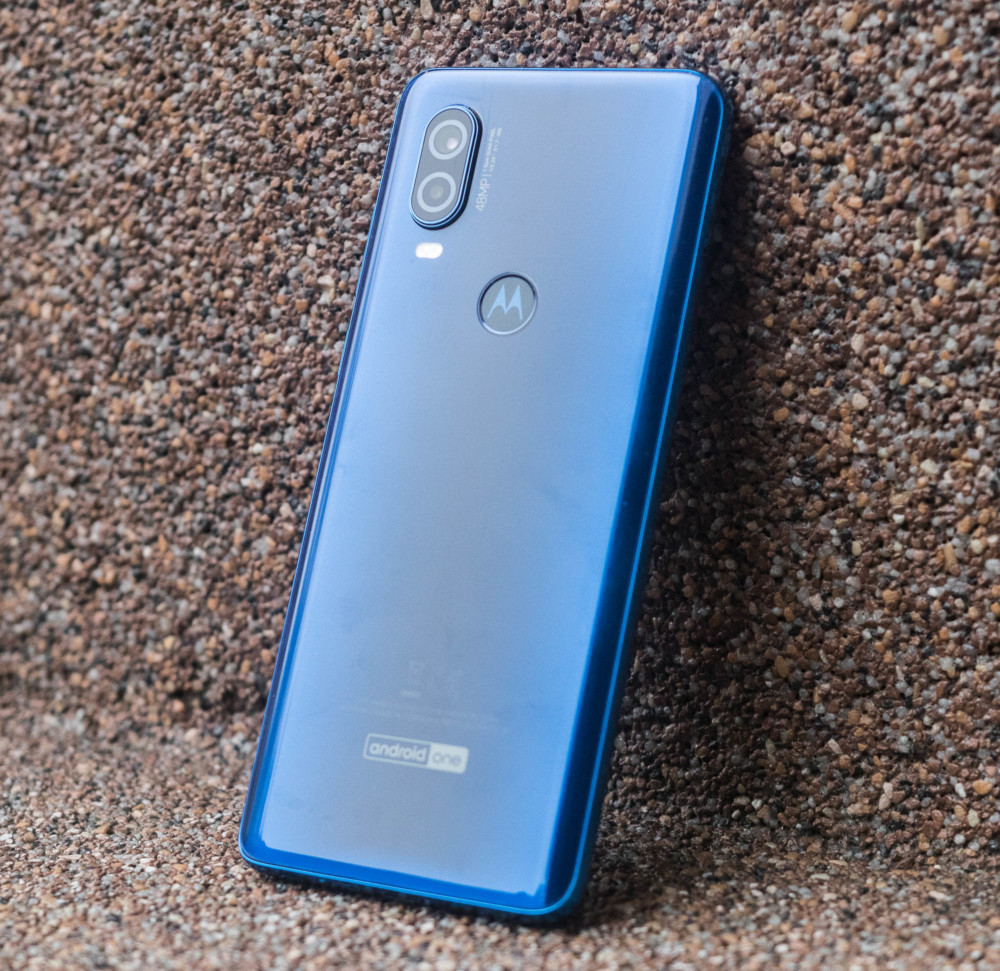 Motorola boasts that it is the industry's first 21: 9 CinemaVision 6.3 "Full HD + display. It sounds very impressive, but in practice, in addition to the fact that the phone is a bit longer than devices with 18: 9 screens, One Vision looks like a standard smartphone and can be operated with one hand.
An extended screen means, of course, (a little) more content, without the need to scroll with a finger and a slightly larger image in the videos being played. The only discomfort associated with the new proportions is the management of information on the expanded notification bar. For some, I can not reach with my finger. Something for something.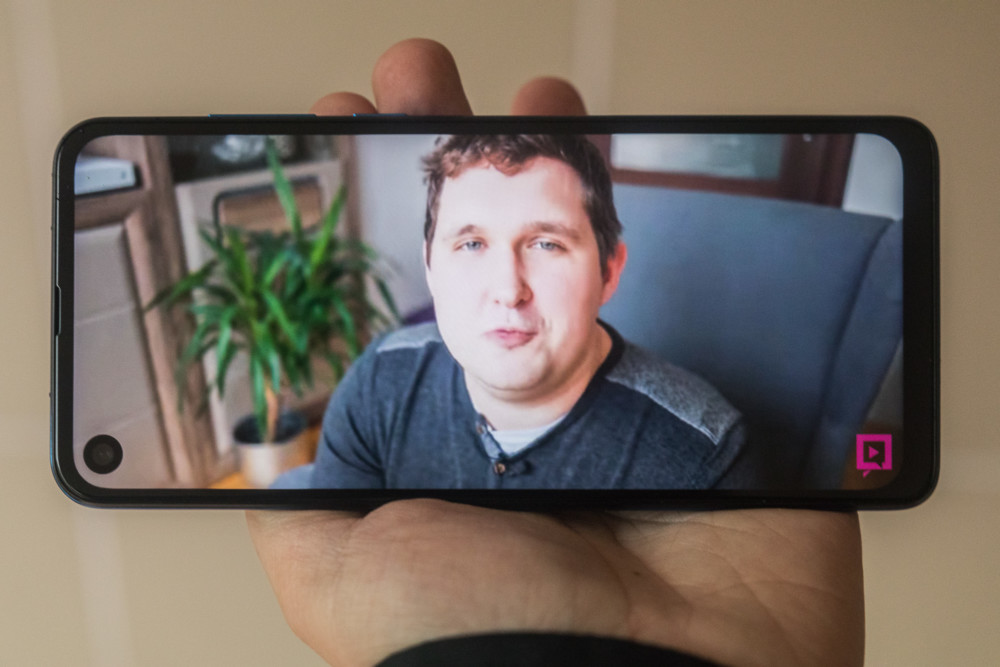 I also admit that without the attached case, the phone, through its glass-aluminum structure, seems to be quite slippery and does not lie in the palm of your hand too confidently. Especially during gymnastics related to operations on the top of the screen, so you have to be a bit cautious. The Corning Gorilla Glass 4D glass should survive a few falls, but I personally chose a safer variant and secured the phone with a silicone cover attached to it, which additionally improves the grip.
The camera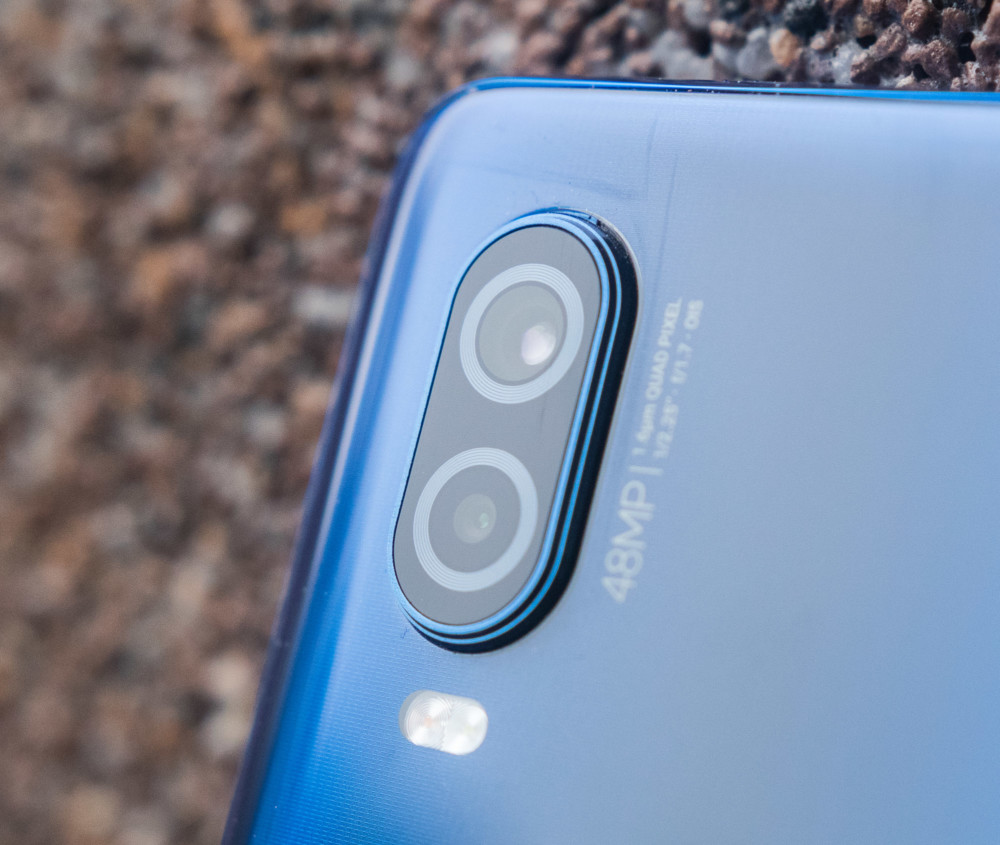 This model is finally called One Vision, which means that even in its name, Motorola suggests that its latest medium-half-eaten picture is doing pretty good photos. Of course, it all depends on the lighting. Motorola One Vision offers Quad Pixel technology, which means that in low light, the matrix can combine four pixels into one pixel of 1.6 μm. With a resolution of 48 MP and a lens f / 1.7, this solution results in sharp images with a resolution of 12 MP, with higher brightness and reduced noise. An additional rear lens (5MP) is used as a depth sensor in this model. Added to this is the optical image stabilization.
A few photos taken at night: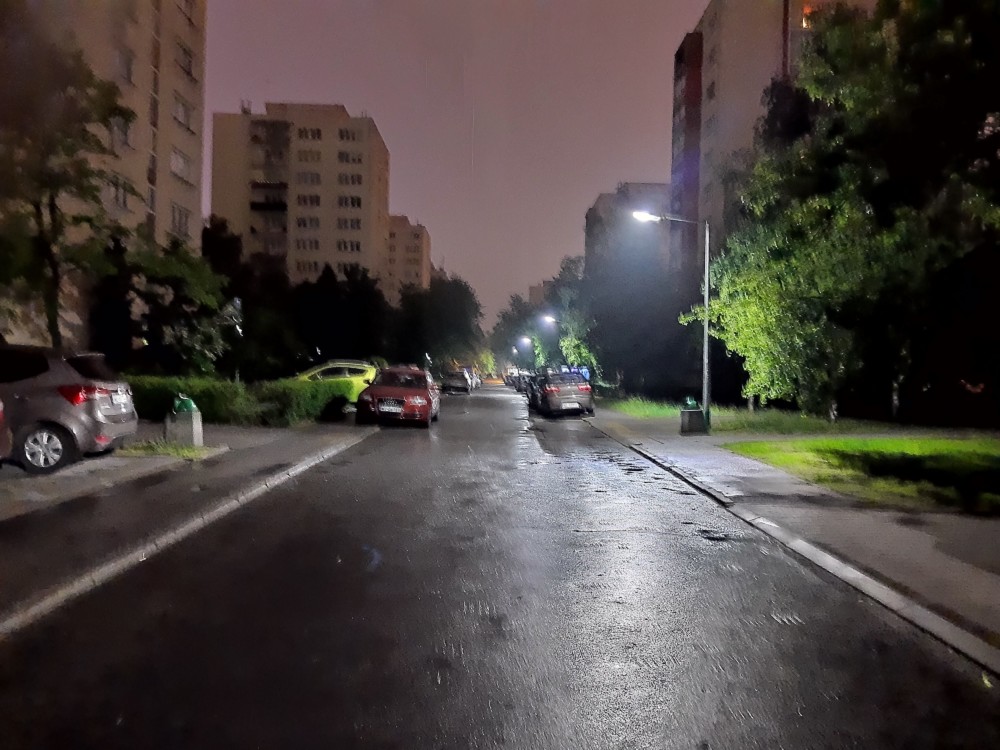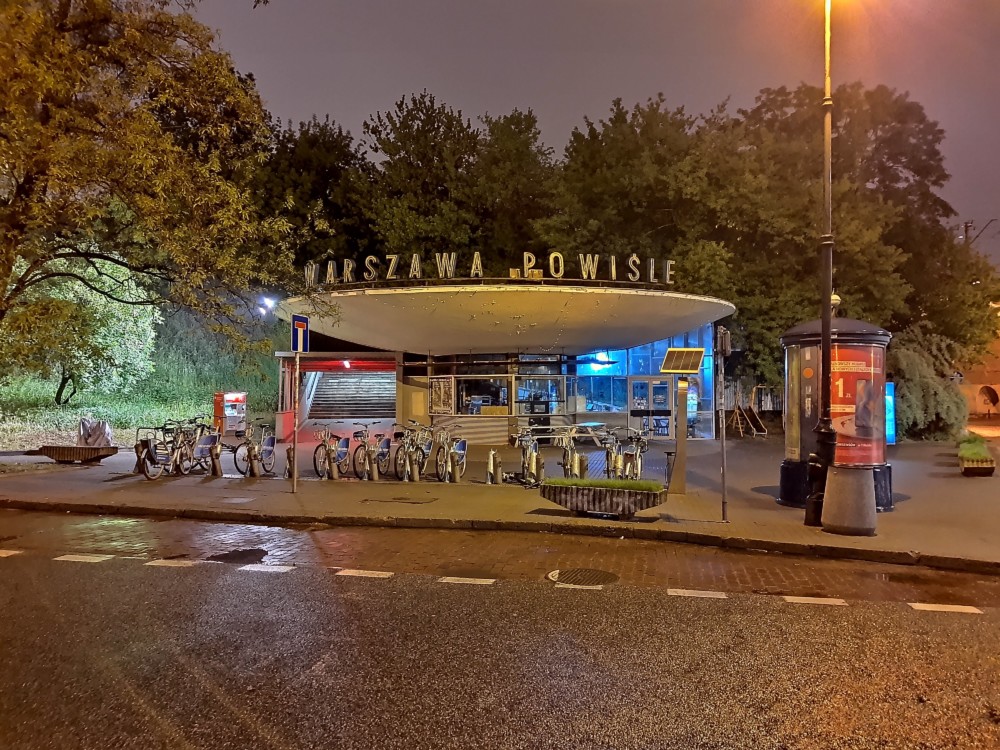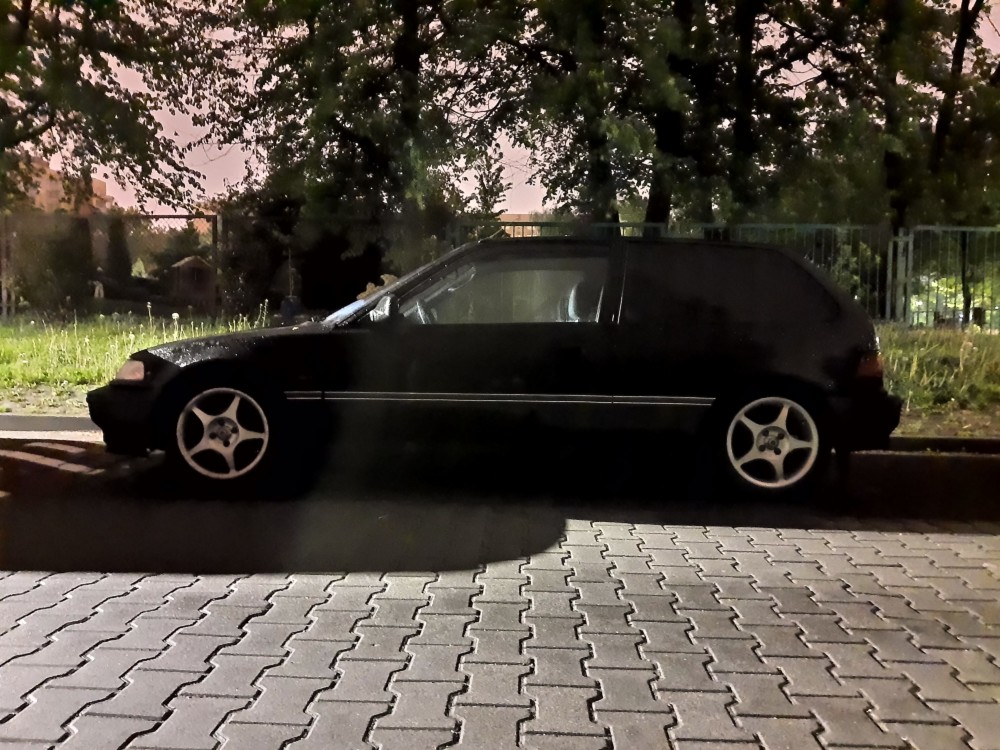 And during the day: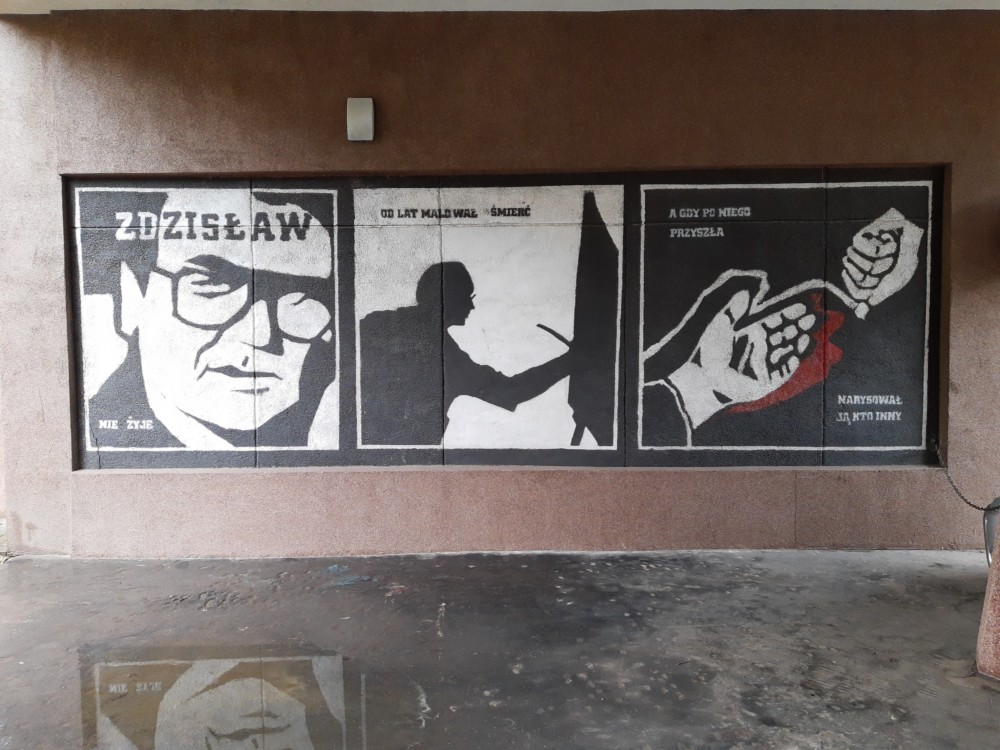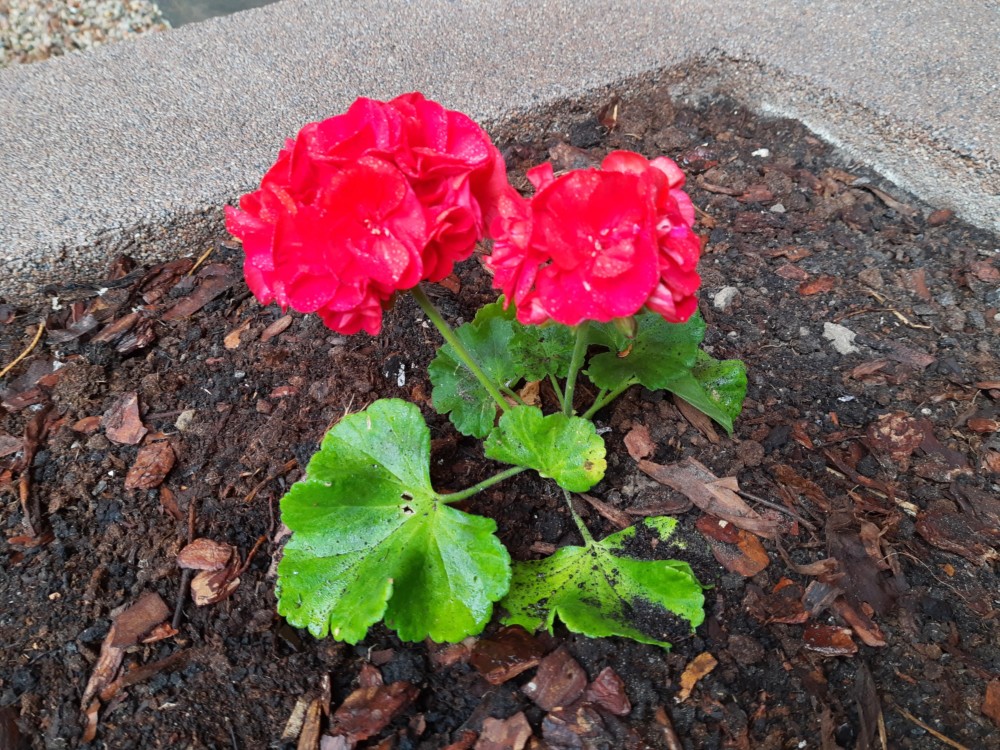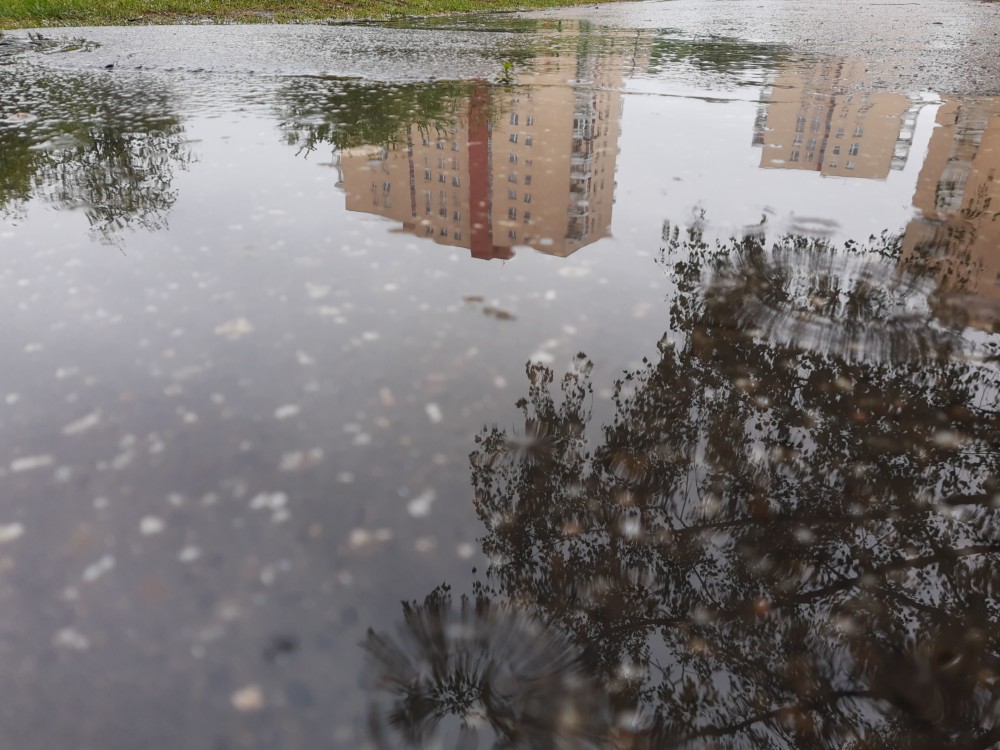 I was very impressed with the night shots. Although they look much better on the smartphone screen than on a large monitor. But remember that we are talking about equipment from the middle shelf, which at the time of the premiere will be sold at an attractive price. But about it at the end.
Battery, reader and - note - jack connector!
After a few days of use, I can only say: a 3500 mAh battery can last for a full day of work without recharging. Of course, it all depends on the intensity with which we use the smartphone. For sure there will be a large number of users who will need to top up One Vision during the day.
It is worth mentioning here that this model uses TurboPower fast charging technology. Motorola claims that in a crisis situation, 15 minutes of charging will provide up to 7 hours of work on the battery, but we are talking about full power saving mode and off screen. Under normal conditions, a quarter of an hour with a charger extends the working time by approximately 1.5-2 hours.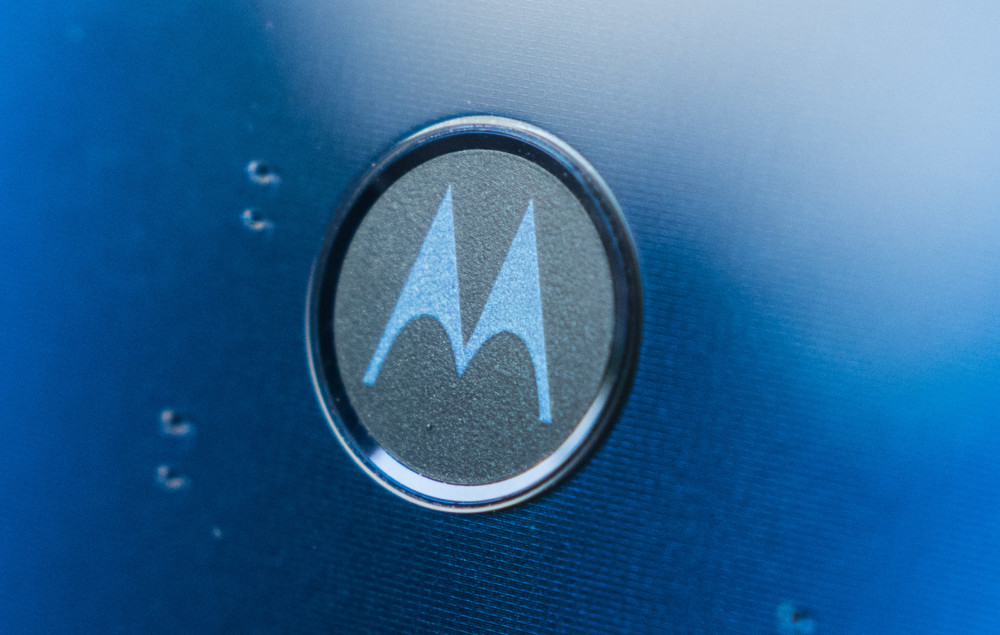 As for the fingerprint reader, I did not find anything to complain about. Every time he recognizes my fingerprint and unlocks the display very quickly. It is a pity that it was placed at the back of the casing, but that's my idea that I prefer readers mounted on the front. It is a pity that the reader does not support additional gestures (eg to eject the upper notification bar).
Contrary to global trends, Motorola has also decided to keep the jack connector. As for me, it's a great decision. I could connect my favorite headphones to One Vision and easily use car navigation while playing music and charging the phone. A huge plus.
Price and summary
Motorola One Vision will be available in Poland from May 16 at the suggested retail price of PLN 1299 in EuroRTVAGD and Play. For 1300 zlotys we get a good camera, a large screen, a very responsive fingerprint reader and (almost) pure Android, which runs on this smartphone very smoothly.
Sure, this is not a flagship model for PLN 4,000, but in the so-called everyday use of One Vision does not fall out twice as much. If I had to change to this model and use it a year or two, I would not complain at all. Or at least I think so, after 2 days spent with the Motorola One Vision.
Motorola One Vision is a cheap medium with pure Android - first impressions