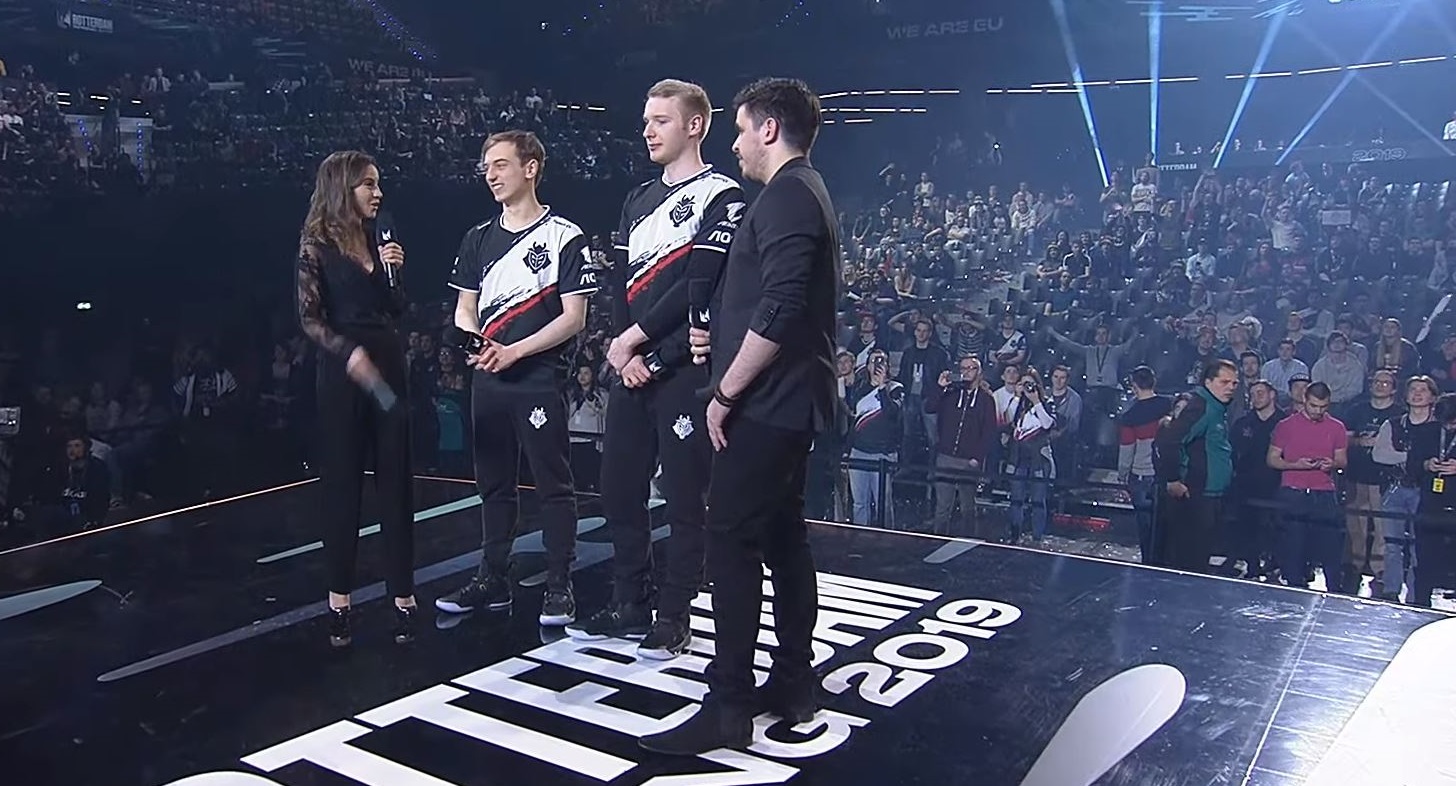 Jankos and his team, G2 Esports, literally traveled around Origen, winning 3 to 0. The third party lasted record-breaking in 18 minutes.
Marcin "Janki" Jankowski is the most successful Pole in the history of League of Legends . Now he added his first European Champion title to the collection.
The final duel with Origen was a very one-sided spectacle. Opponents resisted only during the first skirmish. The next ones were a formality that showed the great advantage of the Poles team at the moment. G2 controlled the game all the time using gold domination and methodically enforced planned strategies. The third map looked almost like a walking tour, which ended as soon as ever in history.
https://www.youtube.com/watch?v=3tYGwCJcel0
Yankos became the European champion for the first time
Formula LEC (League of Legends European Championship) assumes playing two splits each year - spring and summer. In the just finished (spring), 10 teams were playing, which first played the league in peer-to-peer format. The greatest number of victories was collected by G2, which automatically transferred the Polish team to the semi-final of play-offs. The fifth place went to Team Vitality with Jakub Jactroll Skurzyński. Unfortunately, his team dropped out in the first round after meeting with Fnatic.
Play-offs for G2 were limited to two meetings with Origen, which turned out to be a black horse of split. Most experts before the season put on Fnatic with known Rekklesem from Sweden.
For Yankos it was already the next final, but only the first one. A year ago, the Pole finished second, losing just to Fnatic.
Jankos made his first matches in the best league at the beginning of 2014.
The league was still called LCS, and Jankos was a part of the Polish team playing under the German flag of Team Roccat. Later he went to H2k, with which he reached the semi-finals of the World Cup, and when this composition was fired he got to G2 Esports. With this German organization, he repeated his greatest success a year ago. On Worlds, he was stopped by the well-disposed Invictus Gaming.
European Championship is 80,000 dollars. and a ticket to Vietnam for G2.
It is there that in May there will be a prestigious MSI tournament with the best teams from the United States, Korea and China. The competition will not lack the Korean power of SK Telecom T1, in the colors of which Faker appears, considered by Jankos to be the best player in the world.
The Pole became the European champion in League of Legends