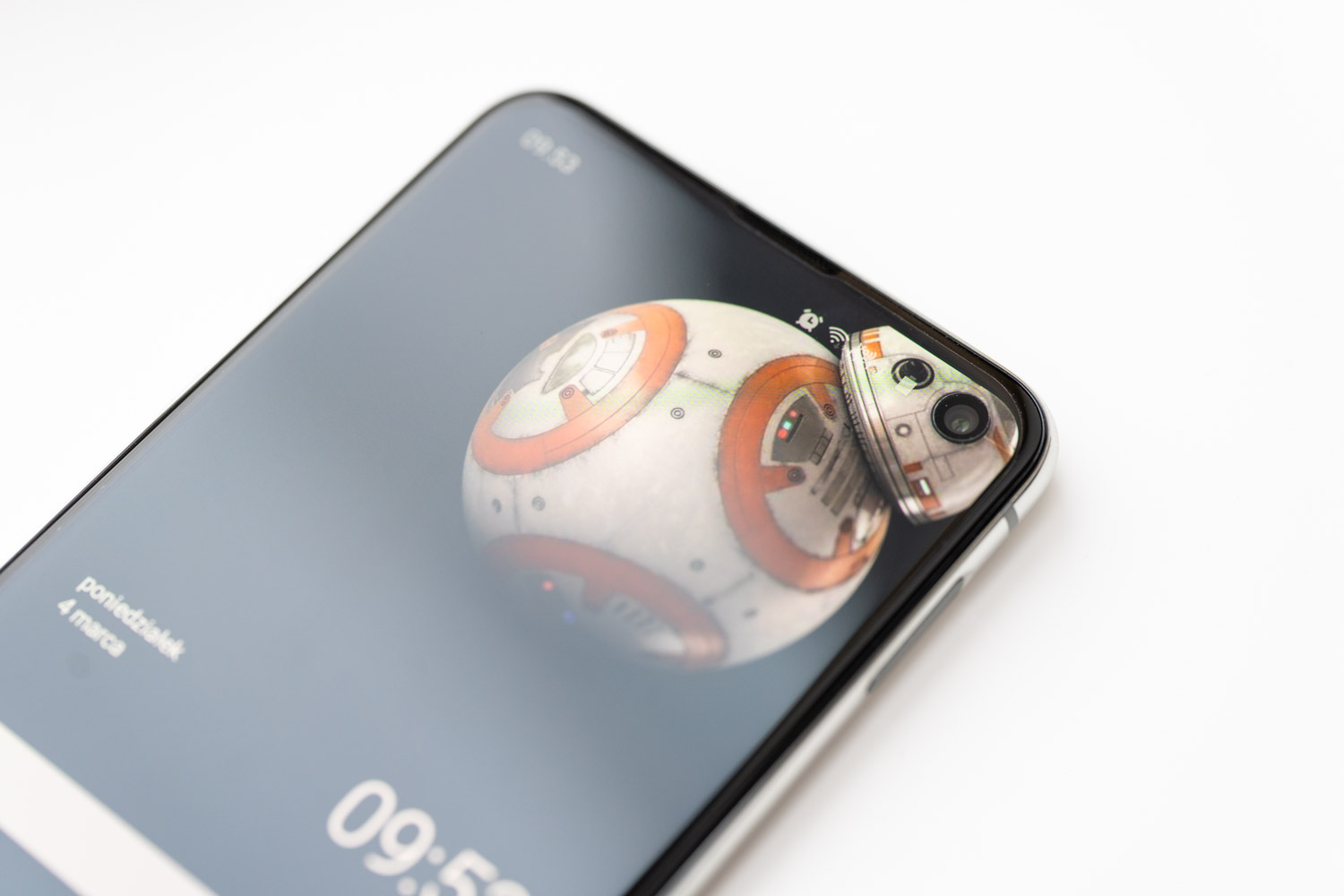 The front cameras of Samsung Galaxy S10 smartphones polarize the world of technology, but they are also an inspiration for the creators. Have you seen great wallpapers using openings in the screen?
All Galaxy S10 series smartphones have a screen opening for the front camera. The smallest Galaxy S10e has a single wheel, the larger S10 and S10 + have a double eye, and the top S10 5G has an even wider aperture.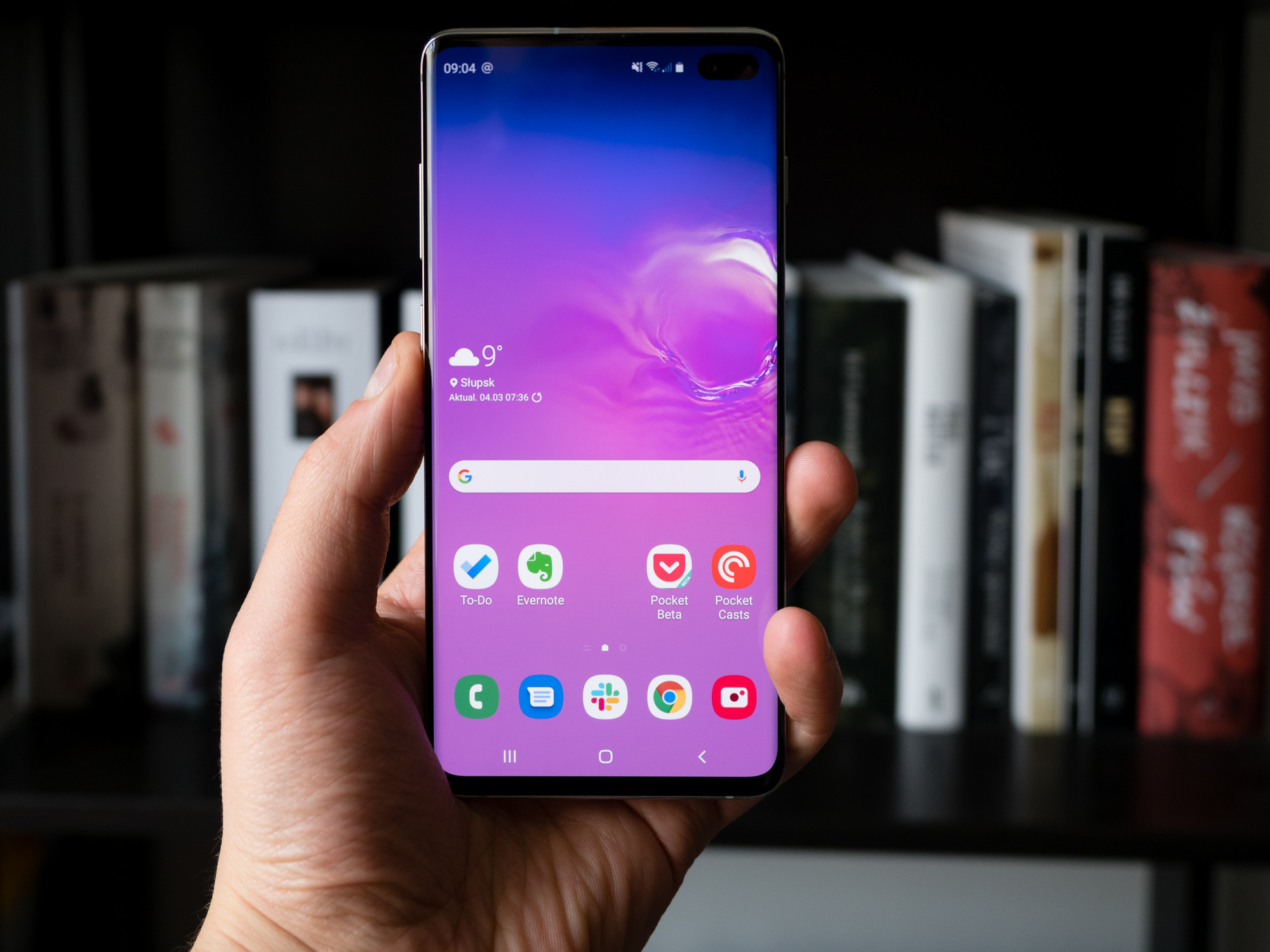 Samsung in its official materials tries to hide the front lenses . Both the official renders and all default S10 series wallpapers are very shaded in the upper right corner. The hole is also hidden in several places of the interface, eg in an alarm clock in which you can see a gradient going into black, completely hiding the hole.
However, there are creators who decided to emphasize the unusual style of Samsung Galaxy S10.
The real hit of the technological part of Twitter has become wallpapers that use the eyelets of cameras in a very creative way. Samsung Galaxy S10e screen can be decorated with many characters from the world of pop culture.
This can be, for example, droid BB-8: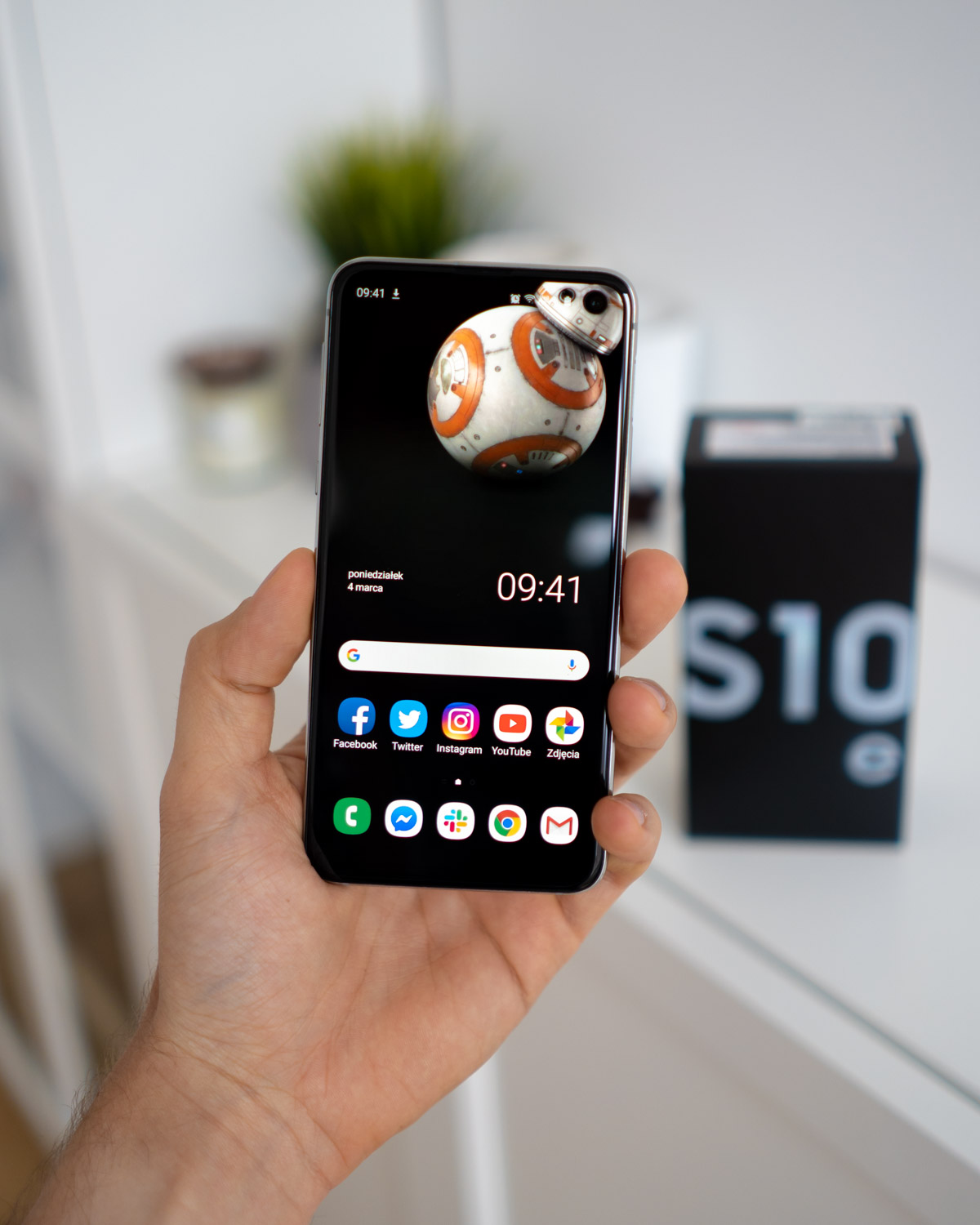 Star Wars classic, or R2-D2: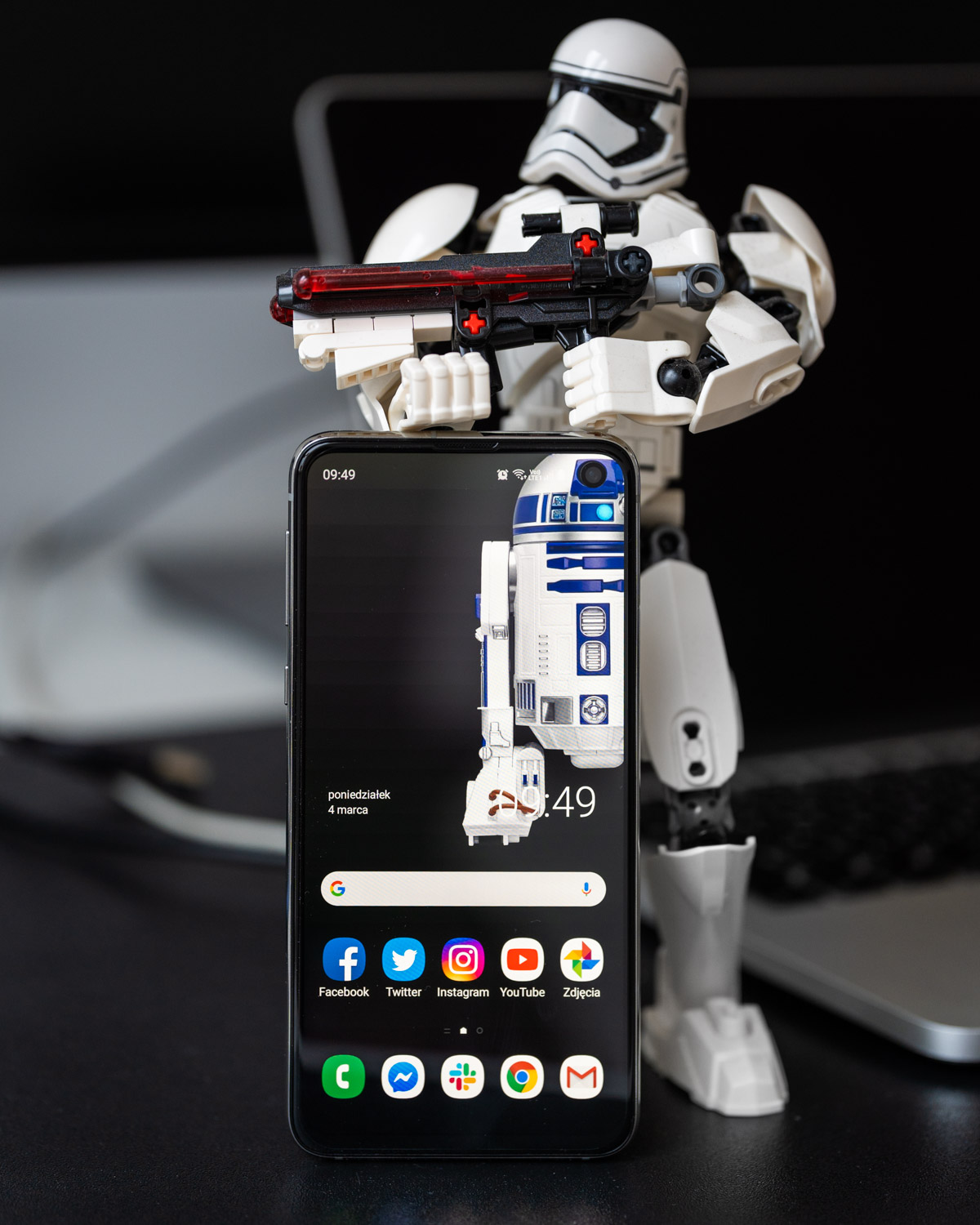 Mars rover: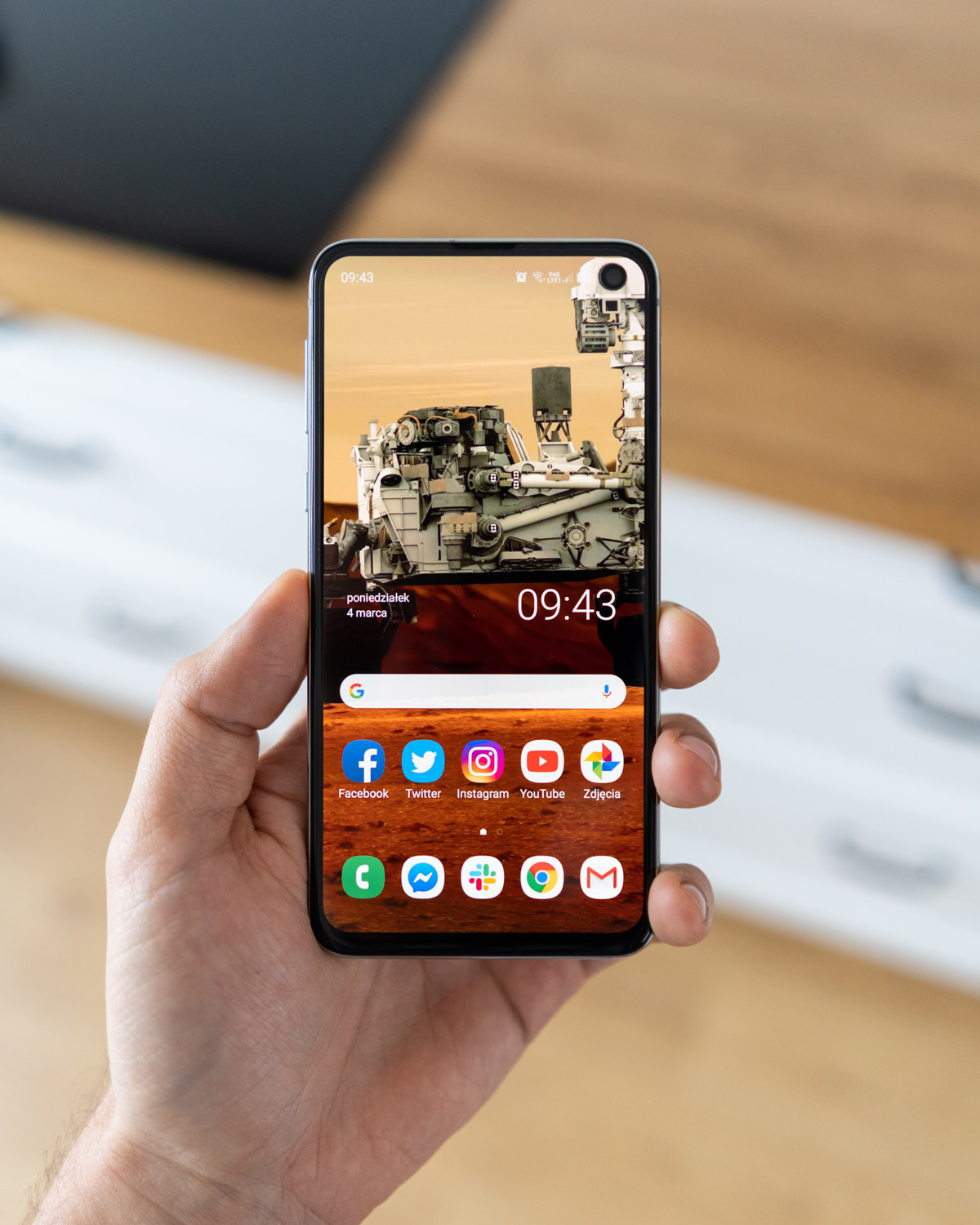 Is the Super Meat Boy hero: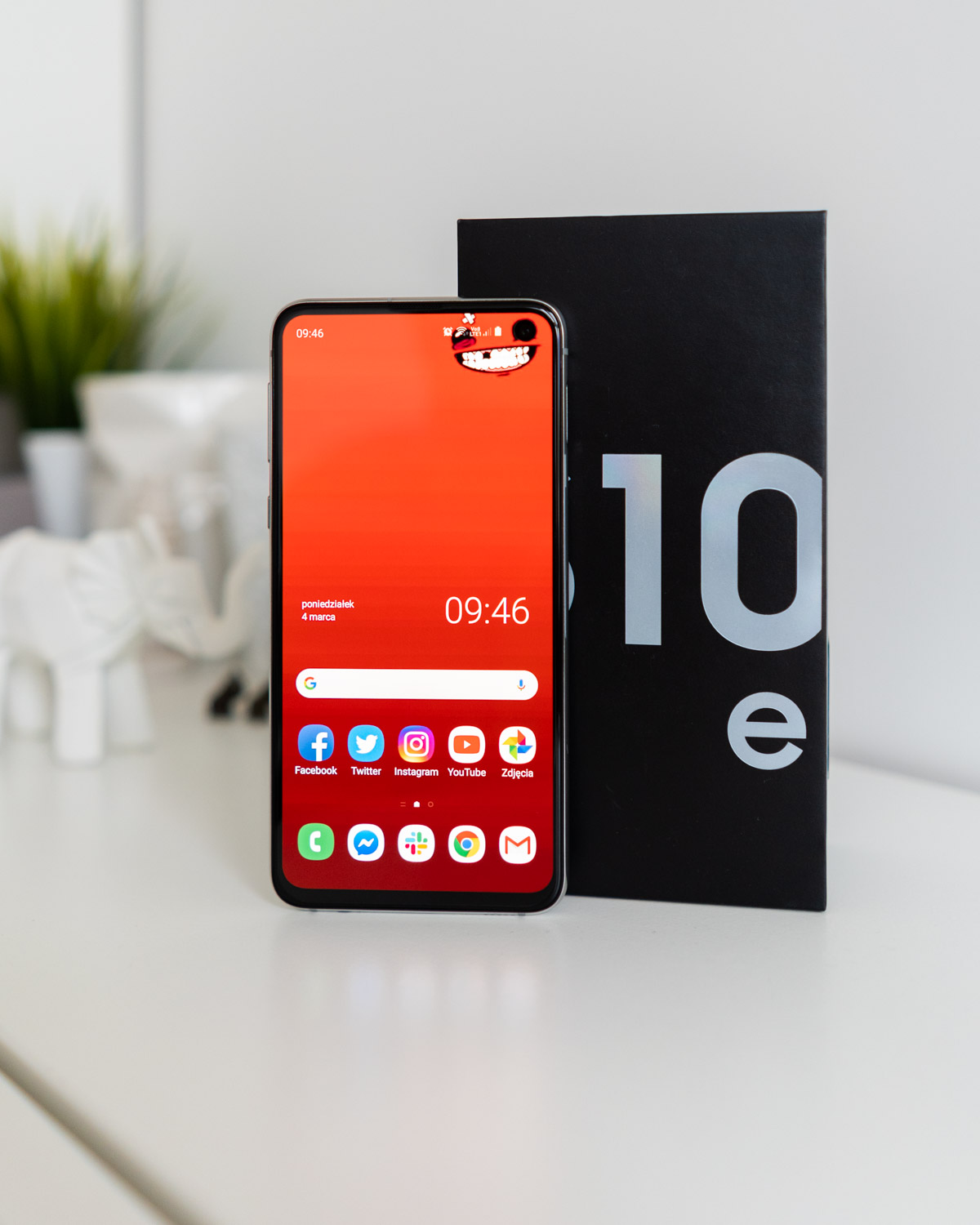 In turn, the screens of Galaxy S10 and S10 + can be decorated with portraits, among others Bender from Futurama: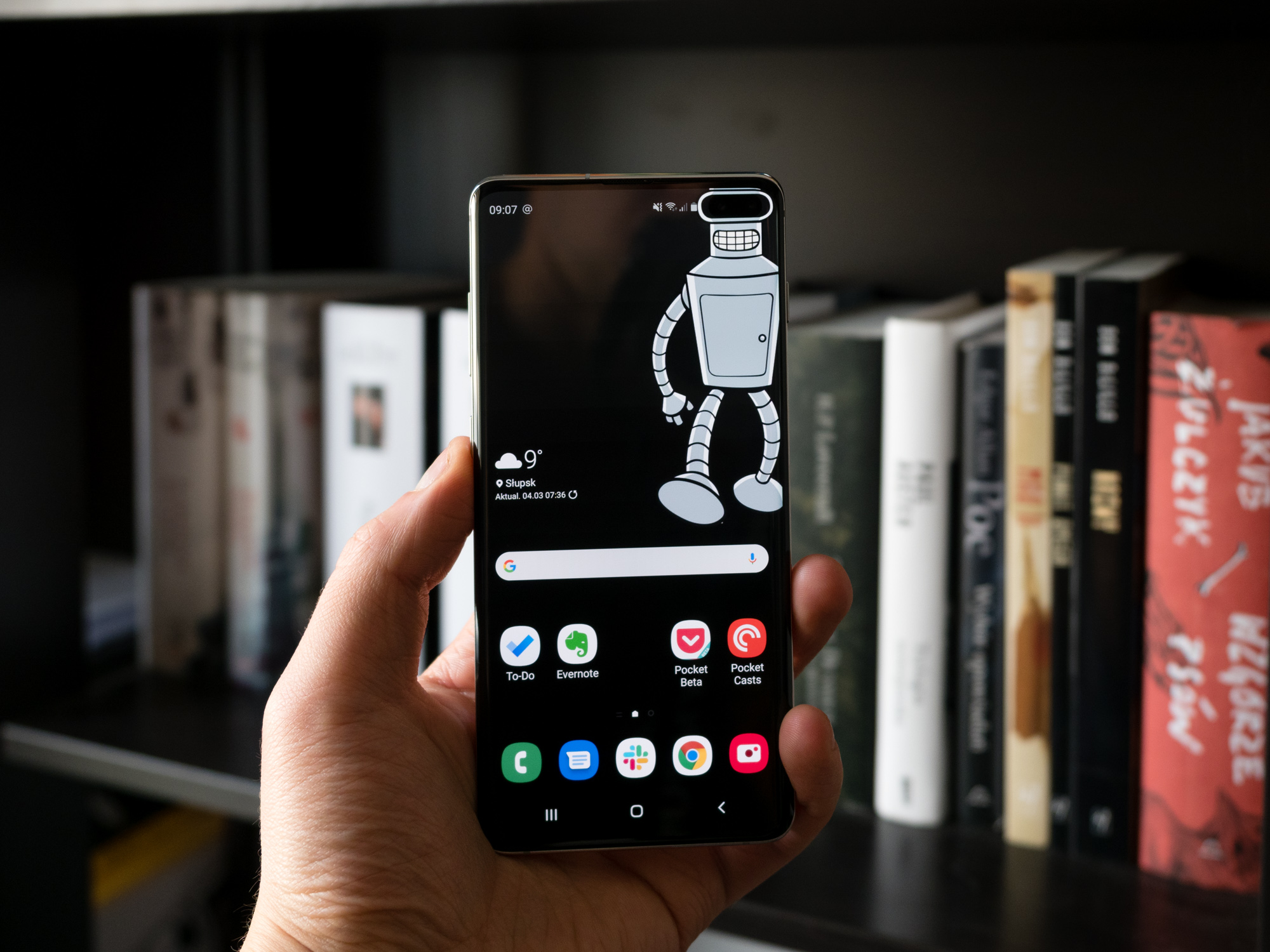 Robot Wall-E:
Little yellow Minion: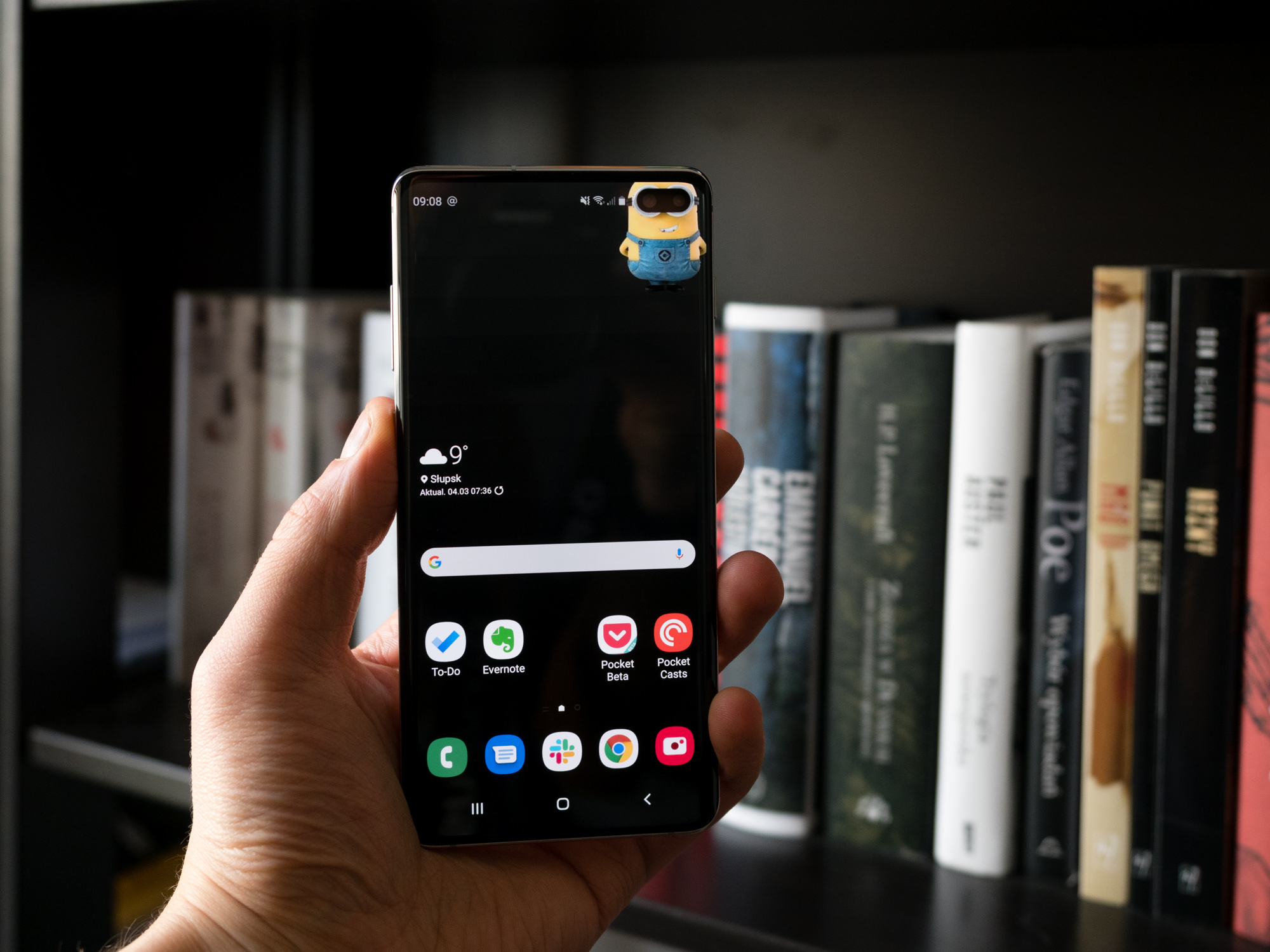 Or a Mars rover: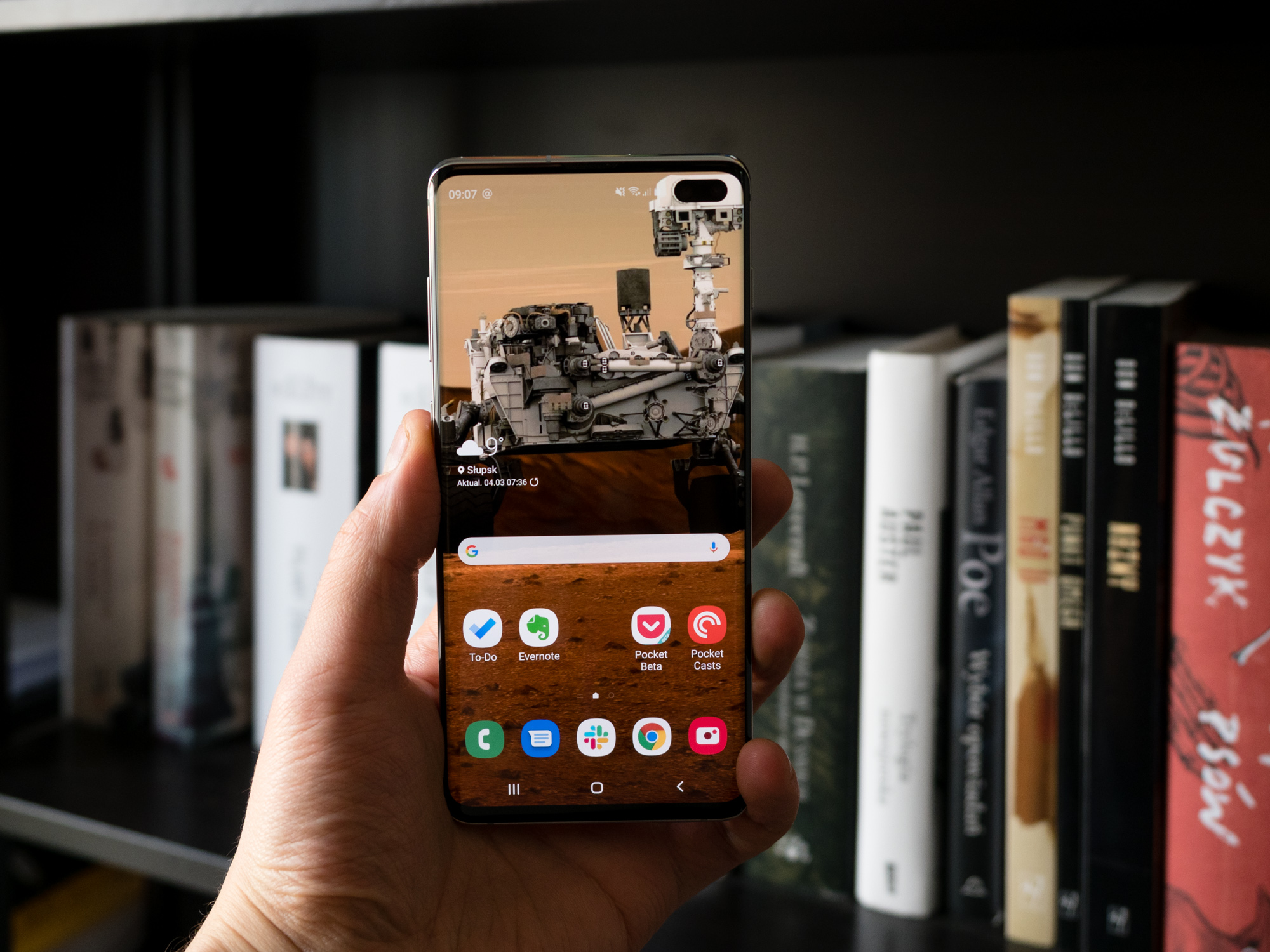 Some of the wallpapers look simply ingenious. I am a fan especially those graphics that have a black background. Such a picture presents itself splendidly on the screens of the new Samsung's Dynamic AMOLED screens.
Such great wallpapers appear more and more, and do them ... Pole!
It was a great surprise for me when I discovered that the creator of creative wallpapers around the world is a Pole. Mateusz is a man of many talents and talks to Spider's Web about sudden, unexpected popularity.
https://twitter.com/Mattcabb/status/1101957721954361346
Marcin Połowianiuk: Your Samsung Galaxy S10 wallpapers have become a technology Twitter hit. Where did you get the idea to design such graphics?
Mateusz, @ Mattcabb : I watched one of the technology reviewers on YouTube and it turned my attention to the fact that Samsung, with its system wallpaper, tries to hide the lenses by blackening the display area. It did not make sense to me. Do a phone without frames with such a large display and do not use it in its entirety? I was honestly surprised that no one came up with the idea of ​​wallpapers in front of me. There are many back phones that use back cameras in this way, so it was probably only a matter of time.
Say something about yourself. Are you a graphic designer, is designing just a hobby? Or maybe the wallpaper on S10 is just the beginning of an adventure with graphics?
I deal with many things and it is difficult for me to define myself in one word. I am a bit of a graphic designer, a bit of a programmer, a bit of a software tester, I mount films, I create prototypes of machines, I review diagnostic tools for cars. To be clear - I'm not an expert in any of these areas. I do not know if it's good or bad, but I've managed to combine my interests and work.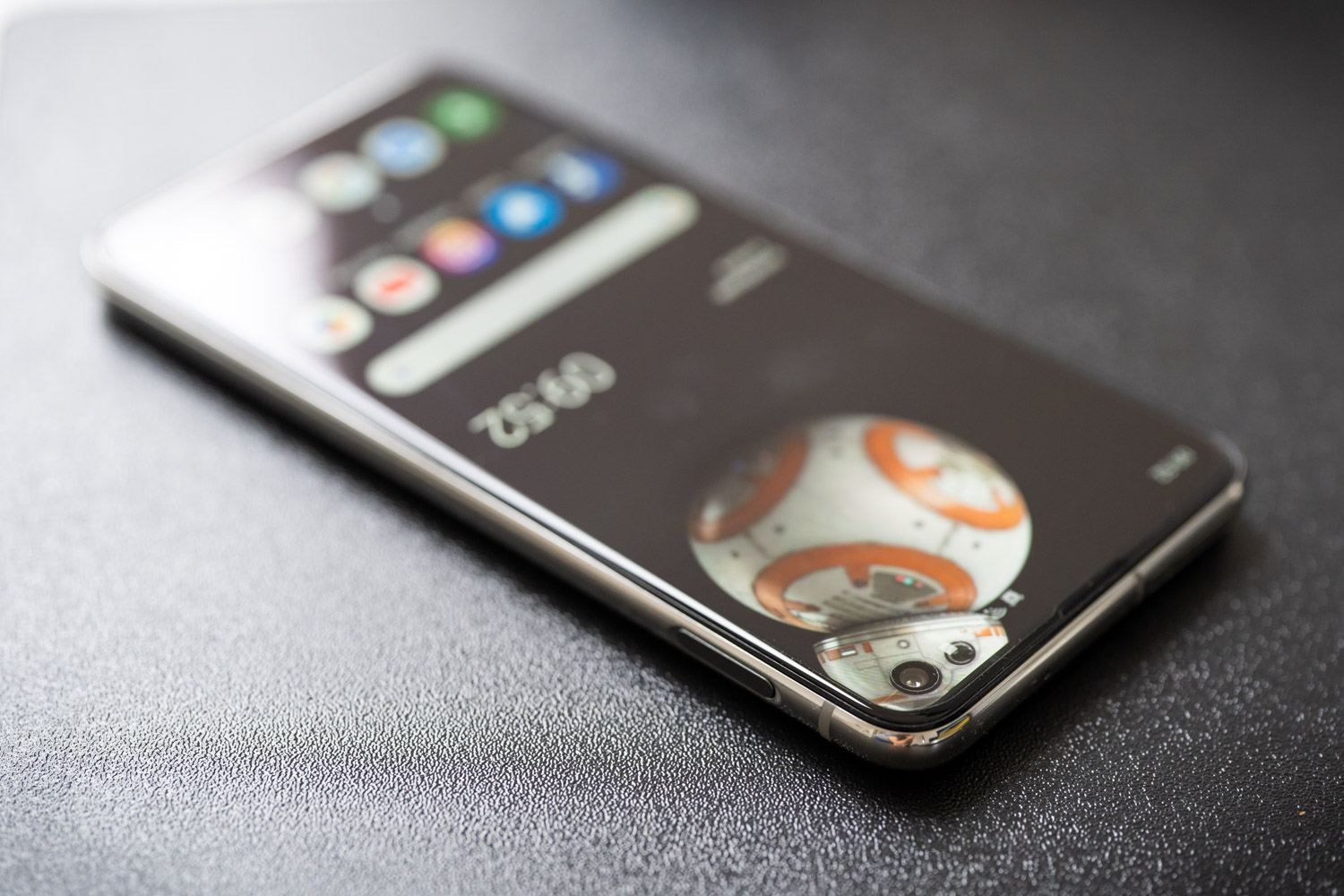 On Twitter, you mentioned that you had only 20 followers a few days ago. Now you have about 2000. Are you going to use this popularity in any way?
Twitter in Poland almost does not exist outside of IT and politics, but having 2000 people from the USA will certainly be easier for me on subsequent projects. I am surprised by how quick feedback you can get on Twitter. I will definitely use it.
Have you already had proposals for cooperation from graphic studios?
I did not have such proposals and I rather do not expect them. Should I enter these wallpapers into my portfolio? :)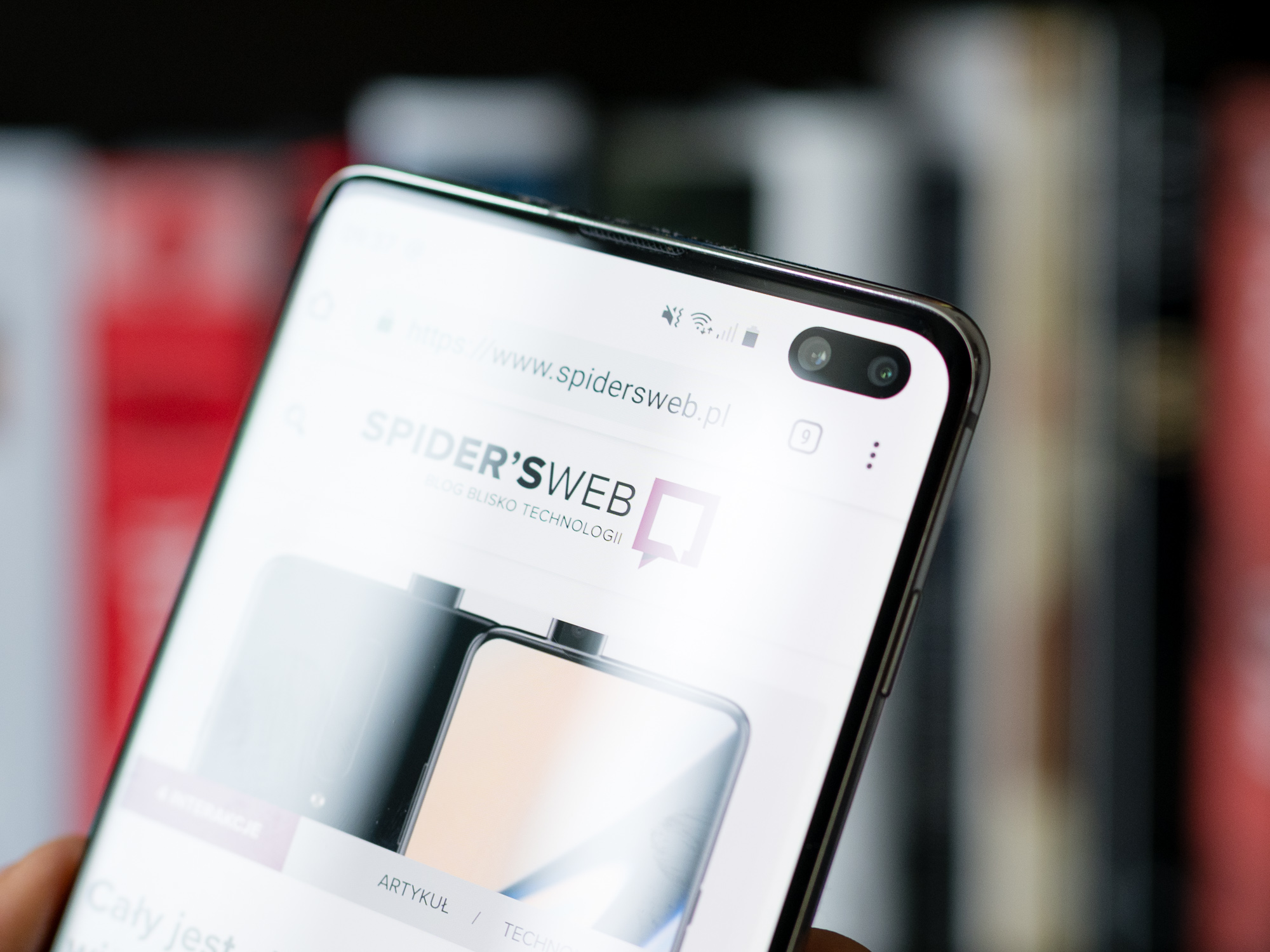 Do you plan more wallpapers on S10? Or maybe you plan similar creative ideas for other smartphone models, e.g. those with notes?
I will make a few more wallpapers for S10 and S10 +. Rather, I will not do for other phones, because there are just too many of them. With this project, I devoted the most time to determining the exact position and size of the cameras. The Twitter community was a great help, without which I probably would not be able to. They provided screen shots, tested wallpapers, and cheered.
You can find more wallpapers on Mateusz's Twitter profile .
Picture of the Samsung Galaxy S10 +: Łukasz Kotkowski.
Have you already seen the master wallpaper on Samsung Galaxy S10? A Pole created them