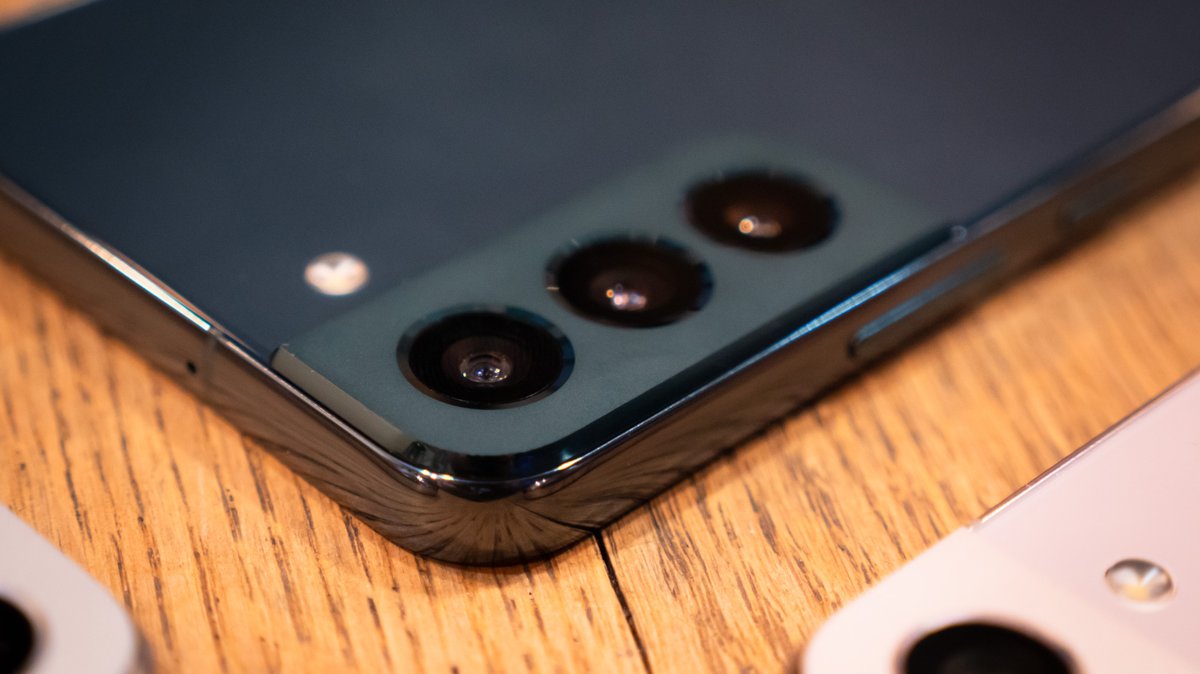 Top offer at Sparhandy: You can get the Samsung Galaxy S22 with a 30 GB tariff in the Vodafone network at a really cheap price. The savings potential is over 900 euros. We took a very close look at the offer, did the math and will tell you the details.
Samsung Galaxy S22 with Vodafone Smart XL tariff at a bargain price
Anyone who has been waiting for a good offer with the new flagship smartphone from Samsung, including a Vodafone contract, should take a look at Sparhandy. There you can get the Galaxy S22 including Smart XL tariff with 30 GB LTE/5G data volume, Allnet and SMS flat rate for only 39.99 euros per month. There is a one-time additional payment of 49 euros and the connection price is 39.99. However, you will also get money back, because until April 4, 2022 you can secure a whopping 100 euros starting credit via the "MeinVodafone" app.
The Samsung Galaxy S22 has a 6.1-inch AMOLED display with a resolution of 2,340 x 1,080 pixels. Thanks to 8 GB of RAM and an Exynos 2200 processor with eight cores, the mobile phone runs extremely smoothly. The 50 MP camera also convinced us. You can find out more about the new top smartphone from South Korea in our test of the Galaxy S22.
The details of the tariff at a glance
Network:
Vodafone
Tariff: Smart XL
30 GB
LTE/5G data volume (max. 500 MBit/s) Allnet and SMS flat-rate EU roaming including 24-month minimum term, 1-month notice period
Galaxy S22 with a contract in the Vodafone network: That's why the offer is worth it
The costs of the tariff bundle at a glance
Basic fee
(monthly)
39.99 euros
additional payment
(once, at the beginning of the contract) 49 euros
connection
fee
(once, at the beginning of the contract) EUR 39.99
shipping costs
(one-time) 0 Euro
total costs after 24 months
(in the event of termination at the end of the minimum contract period,
monthly and one-off costs added up) 24 x 39.99 euros + 49 euros + 39.99 euros =
1,048.75 euros
Comparable offer at Vodafone 24 x 79.99 euros + 49.90 euros = 1,968.75 euros
savings
920 euros
See
offer
Over the term of 24 months you pay 1,048.75 euros for the entire bundle at Sparhandy. Compared to a similar tariff directly from Vodafone, it becomes clear how cheap the Sparhandy offer really is: At Vodafone you pay a whopping 1,968 for the Samsung Galaxy S22 with 128 GB of memory and the comparable "Red M" tariff over the minimum contract period of 24 months, 75 euros, so over 920 euros more! In addition, the Vodafone Red tariff only includes 20 GB of data per month instead of 30 GB as with Sparhandy. So not only do you save money, you also get more on offer.
However, don't forget to cancel at the end of the minimum contract period, only then will the low price also work out. But don't worry, if you should forget this, the contract will not be extended by another year, but can be canceled on a monthly basis.
You can find out in our comparison whether it is worth switching from the Galaxy S21 to the S22: