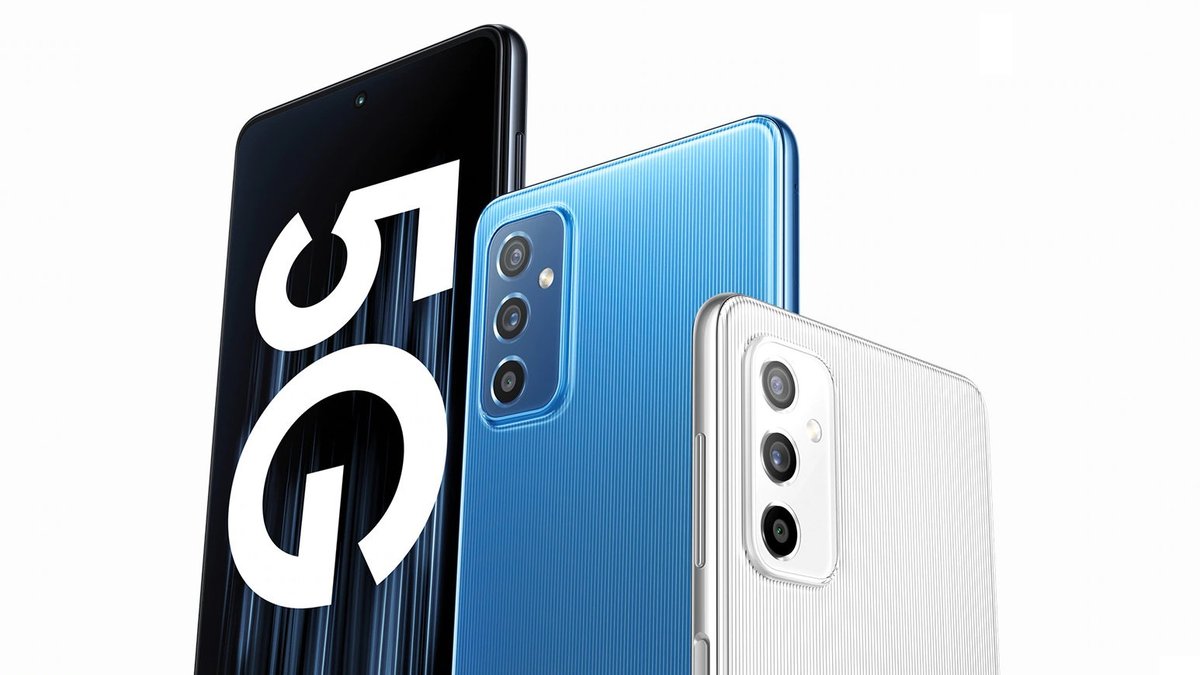 With the Galaxy M52 5G, Samsung offers a smartphone that is cheaper than the comparable Galaxy A52s 5G, but still offers some of the same features. In the meantime, the small smartphone insider tip with the large battery and 5G has fallen sharply in price. Amazon is currently offering the smartphone at the best price.
Samsung Galaxy M52 5G in price drop
At the end of September 2021, Samsung presented a special mid-range smartphone with the Galaxy M52 5G. It is only sold at selected retailers. This includes Samsung itself, but also Amazon. The smartphone came onto the market for 379 euros and has since fallen noticeably in price. Amazon currently offers the smartphone in all available colors for only 249 euros (see Amazon).
Other dealers charge around 300 euros, Samsung itself even wants 309 euros for the smartphone (see Samsung). So what Amazon has to offer is excellent.
The Samsung Galaxy M52 5G gets Android 12 with some improvements:
What makes the Samsung Galaxy M52 5G so interesting?
Samsung's M series has always been a concentration on the most important features of a smartphone. You install a good display, a thick battery, a usable camera and put it in a chic housing. This is also the case with the Samsung Galaxy M52 5G. You get a 6.7-inch AMOLED display with 120 Hz and FHD+ resolution. The battery measures 5,000 mAh and can be quickly recharged with 25 watts . But you have to buy a power supply yourself (look at Amazon). It also has a 64 MP camera that actually takes pretty good photos. There is also a fast processor, 6 GB of RAM and 128 GB of internal storage.
With 5G, the Samsung Galaxy M52 5G is equipped for the future and Android 11 is currently still used as the operating system. However, there will be even more updates in the future, as this smartphone will also be supplied by Samsung for years to come. All in all, a solid smartphone for beginners who are looking for a good smartphone for the next few years. Compared to the Galaxy A52s 5G, however, this phone is not waterproof. If you want that, you have to dig a little deeper into your pocket.