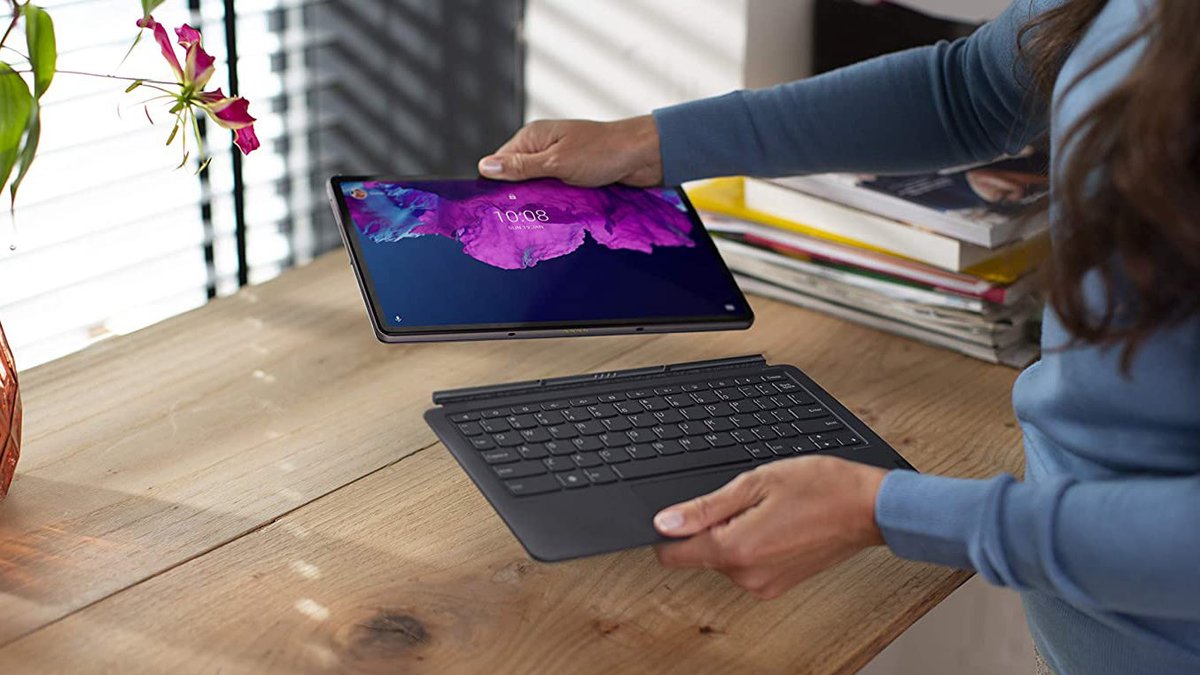 A very interesting Android tablet is currently being sold at Amazon at the absolute best price. The Lenovo Tab P11 is the price-performance winner from Stiftung Warentest. If you are looking for a cheap and good Android tablet, you should take a look at the offer.
Amazon sells Lenovo Tab P11 for 199 euros
If you are currently looking for a new Android tablet, you could reach for the price-performance winner from Stiftung Warentest. In the 06/2021 test, the Lenovo Tab P11 took second place behind the iPad Air and at the same time received the price-performance winner award. The Android tablet is currently available without accessories for just 199 euros (see Amazon). That's 40 euros cheaper than other retailers.
If you like, you can upgrade the Lenovo Tab P11 properly. There are a lot of accessories for the device . This includes a pen, a folio case and a keyboard. This basically makes it a Surface alternative with Android operating system. But the pure tablet is on offer. You would have to buy the accessories separately as required.
What the Lenovo Tab P11 can do:
What good is the Lenovo Tab P11?
With the Lenovo Tab P11 you get a pretty good Android tablet for beginners. In the Stiftung Warentest, it scored in terms of performance, display, battery and versatility . But buyers of this Android tablet are also positively surprised. It has 4.5 stars out of 5 on Amazon, which is pretty good for this price range.
Looking at the technical data, the Lenovo Tab P11 has an 11-inch display with a high resolution of 2000x1200 pixels, a fast Qualcomm processor, 4 GB of RAM and 64 GB of internal storage that can be expanded using a microSD card can. There are four speakers installed, so you get a good sound. A special children's mode ensures that you can leave the Android tablet to your children without any major worries.