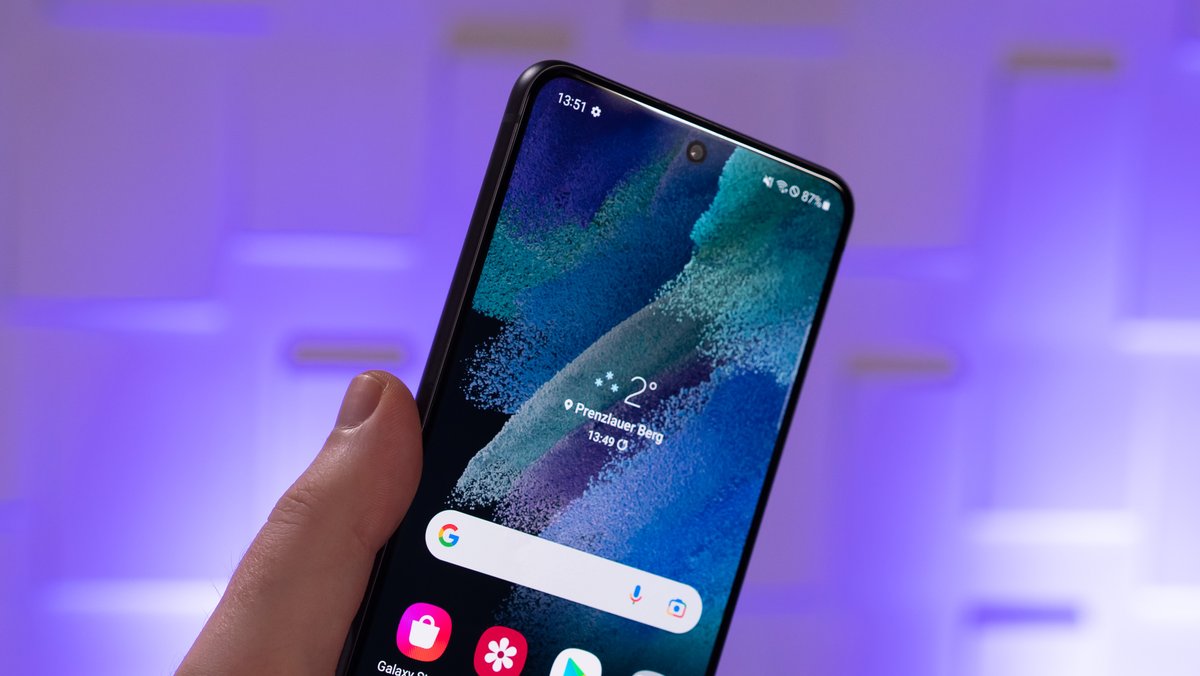 Some decisions about the features of Samsung smartphones are incomprehensible. Especially with regard to the capacity of the batteries in the Galaxy S22, the company has not covered itself in glory. This caused a bad test result in the battery test. Now it hits another smartphone with the Galaxy S21 FE.
Samsung Galaxy S21 FE performs poorly in the battery test
DxOMark now not only carries out camera tests, but also examines the battery life of new smartphones. This gives you a value that can be compared to other smartphones. The Samsung Galaxy S22 with the smaller 3,700 mAh battery performed extremely poorly there. It ended up in last place. DxOMark has now looked at the Galaxy S21 FE with a 4,500 mAh battery, which actually achieved a good runtime in our test. With colleagues, however, it is only enough for 50 points, which is 57th place out of 59 (source: DxOMark).
The Samsung Galaxy S21 FE performs worse, especially when compared to an iPhone 13, which has a significantly smaller battery. With pure music playback, it only manages half the runtime. Depending on the application scenario, the battery life is weaker , with the testers simulating normal use and also including the charging time and charging loss in the evaluation. The latter is also quite large on the Galaxy S21 FE.
What the Samsung Galaxy S21 FE can do:
Samsung Galaxy S21 FE lasts significantly longer than the S22
The DxOMark battery test is very specific and, in my opinion, gives a somewhat wrong picture. Yes, the Galaxy S22 battery life is weak. You can hardly get through the day with your smartphone. We also found that in the test. But the Galaxy S21 FE is noticeably stronger. With normal use you can easily get through the day and you still have a buffer left. In special application scenarios, other smartphones like the iPhone 13 are better. But overall, the battery life of the Galaxy S21 FE is good.