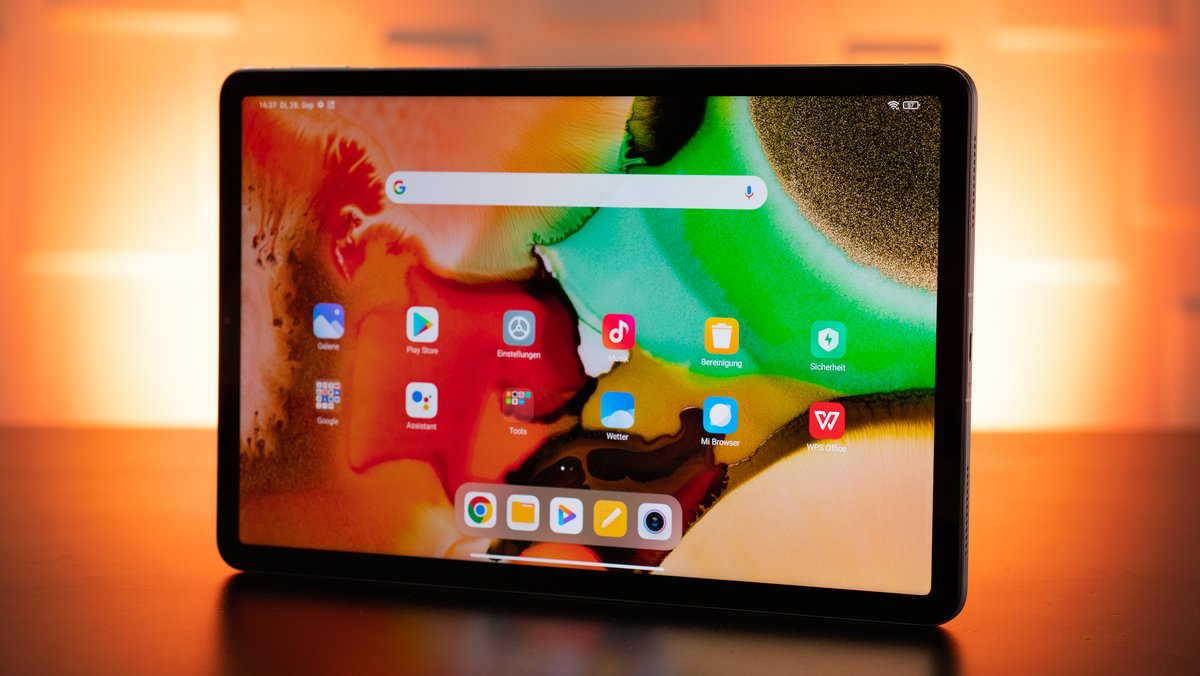 The Xiaomi Pad 5 has been extremely popular since it was launched. No wonder, because the Android tablet has a lot to offer and is sold at an attractive price. This is exactly why discount campaigns are very rare. MediaMarkt makes an exception and is currently offering the Xiaomi Pad 5 at a particularly reasonable price.
Xiaomi Pad 5 in price drop
The Xiaomi Pad 5 is actually an attractive offer with its recommended retail price of 399 euros. That's why the Android tablet was hard to come by for a long time - even if you wanted to pay full price. The availability has improved and now there are also the first offers that are really good. At MediaMarkt there is a big discount for club members (free registration is enough). You can currently get the Xiaomi Pad 5 there for only 341.99 euros (check out MediaMarkt). You can also save 10 euros with the MediaMarkt newsletter.
Other dealers charge much more. Most are also imports, so you have to be careful what the guarantee and warranty look like. Since MediaMarkt undercuts all retailers anyway, you should just strike here while you still can . Last time, the Xiaomi Pad 5 sold out quickly at a higher price.
What is the Xiaomi Pad 5 good for?
In fact, the Xiaomi Pad 5 is currently one of the most interesting Android tablets on the market. I was able to test it and was thrilled. You get a strong mid-range tablet with a great 120 Hz display and in a good size of 11 inches. It has a high-quality finish, the performance is right and if you like, you can even buy a pen to make handwritten entries. If you don't want a tablet from Samsung or an iPad from Apple, the Xiaomi Pad 5 is finally a solid alternative.