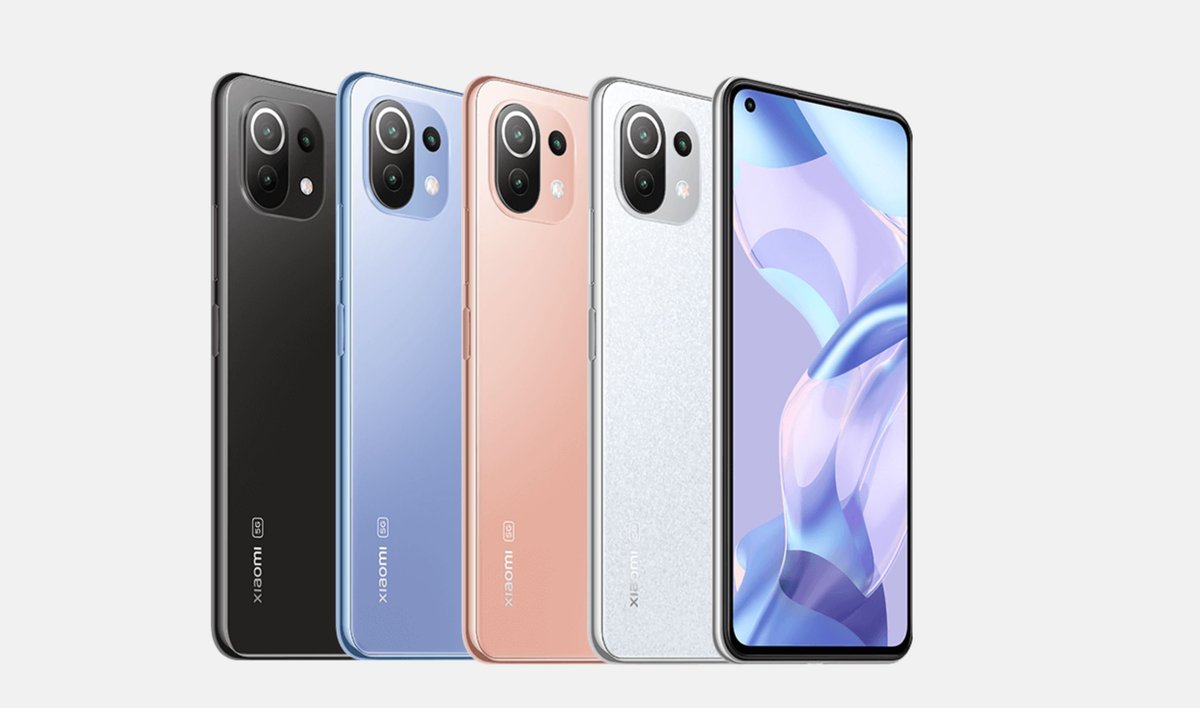 Strong tariff bundle at Curved: You can currently get the New Edition of the smartphone bestseller Xiaomi 11 Lite including 10 GB LTE data volume, Allnet and SMS flat rate for less than 16 euros per month. There's also the Xiaomi Redmi Buds 3 for free on top of that. We have checked the offer and reveal why it is worth it.
Mobile phone top deal: 11 Lite 5G NE with blue XL tariff & earbuds at a bargain price
Mid-range smartphones from Xiaomi are more popular than ever - and for good reason: they offer most people enough performance for comparatively little money. Inexpensive tariff bundles in particular are in demand, as the current offer at Curved shows. There is the Xiaomi 11 Lite 5G NE including Blue XL contract for 15.99 euros per month (instead of 17.99 euros). The tariff includes 10 GB of data volume in the o2 network as well as an Allnet and SMS flat rate . There are also 5.99 one-time costs (additional payment + shipping costs), the connection fee is waived. As part of a campaign, you will also get the Xiaomi Redmi Buds 3 for a short time in the tariff bundle. The encore is sent directly with the smartphone, no further registration is necessary.
The details of the tariff at a glance:
Provider: Blau.de Network: o2 Tariff: Allnet XL 8 GB + 2 GB
10 GB
data volume (max. 25 MBit/s) Allnet and SMS flat-rate EU roaming including 24-month contract period, 1 month's notice period
Xiaomi 11 Lite 5G NE in a tariff bundle: That's why the deal is worth it
The costs of the offer at a glance
Basic fee
(monthly)
15.99 euros
additional payment
(once, at the beginning of the contract) 1 euro
connection
fee
(once, at the beginning of the contract) 0 Euro
shipping costs
(one-off) 4.99 euros
total costs after 24 months
(in the event of termination at the end of the minimum contract period,
monthly and one-time costs added)
389.75 euros
device
value
(current best online price according to idealo.de) 272 euros (mobile phone) + 35 euros (earbuds)
effective cost tariff
(Total costs less device value) 82.75 euros
Effective costs Tariff per month
3.45 euros
To the offer at Curved.de
According to idealo.de, the Xiaomi 11 Lite 5G NE with 128 GB currently costs at least 272 euros including shipping in retail stores, while the Redmi Buds 3 cost around 35 euros. If you subtract these values ​​from the total costs of the tariff bundle, you get the effective tariff costs of 82.75 euros. Divided by a minimum term of 24 months, this corresponds to EUR 3.45 per month - a very low price for an all-network and SMS flat rate with 10 GB of data volume.
Only the 5G module is not used with this tariff with a maximum of 25 MBit/s. However, if that is not so important to you, you can confidently take advantage of the offer.
The calculation with the low price only works if you cancel at the end of the minimum contract period. If you should forget that, the contract will not be extended by another year, but can be canceled monthly. The basic fee is reduced to EUR 14.99 from the 25th month.
This is how you can calculate for yourself whether your cell phone contract is cheap:
Xiaomi 11 Lite 5G NE: This is what the mid-range smartphone can do
The Xiaomi 11 Lite 5G NE offers very good features for a mid-range cell phone: It has a 6.55-inch AMOLED display with Full HD resolution and 90 Hz , 8 GB RAM and 128 GB internal memory (expandable) . The Snapdragon 778G processor with 8 cores and up to 2.4 GHz provides more than enough power for all applications. With the 4,250 mAh battery , you should easily get through the day. Thanks to the fast charging function via USB Type-C, the 11 Lite 5G can be fully charged in just 68 minutes .
The triple rear camera takes photos with up to 64 MP and can also record 4K video , the front camera has a resolution of 20 MP and is just as good as in the current Xiaomi flagship Mi 11 Ultra. The built-in 5G module and the option of using 2 SIM cards at the same time round off the solid overall smartphone package.