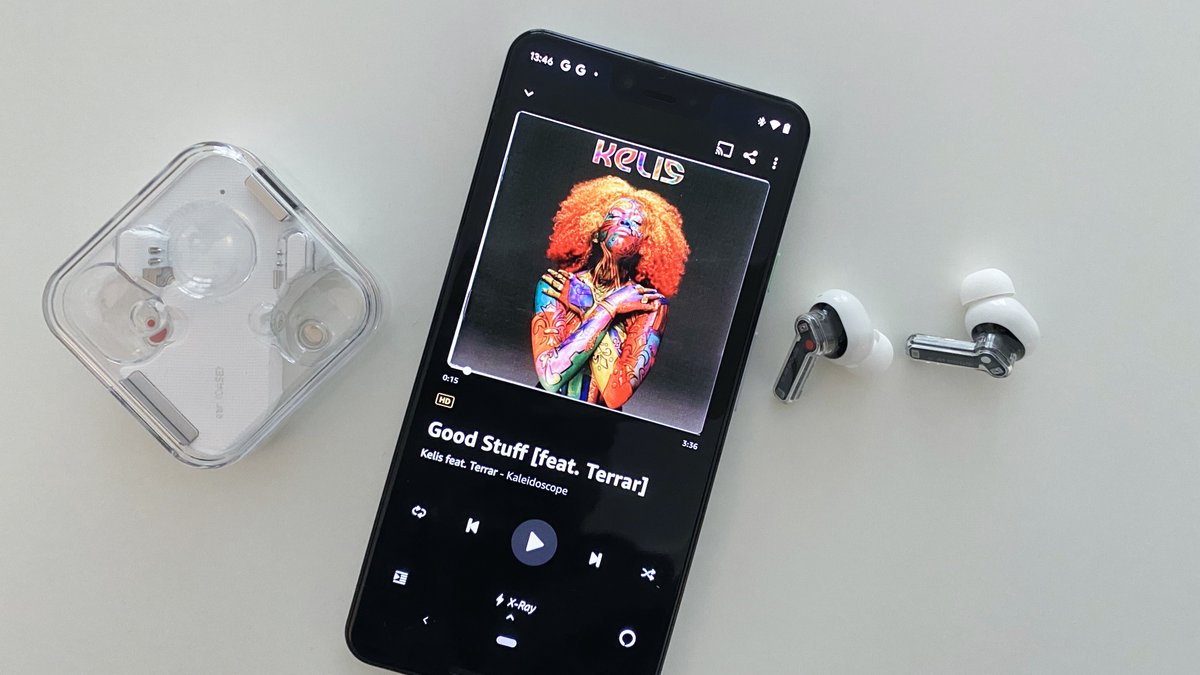 Nothing to see here - or is there? A new smartphone manufacturer is on the way and could surprise everyone with a unique design. So far, Nothing has only offered headphones. Now an Android smartphone is to follow, which should have the same look. That would be a real unique selling proposition.
Are we seeing the transparent Nothing smartphone here?
OnePlus co-founder Carl Pei parted ways with the company shortly before OnePlus integrated Oppo to do his own thing. First, affordable in-ear headphones with active noise cancellation were introduced with the Nothing Ear (1), which have a special design (see Amazon). It's about the transparent look that allows a look inside. Exactly this design should also be used for the first Nothing smartphone . The device is supposed to look like this:
That would of course be very unusual and a real eye-catcher. Transparent devices make nerd hearts beat faster and create a unique design. You don't even know where to look first. For example, you can see the coil with which the smartphone can be charged wirelessly. There are several cameras, but they can be found in different places. A wave symbol is supposed to mark the radio modules. You can see the screws, speakers and battery. Everything looks very tidy.
The only product from Nothing in the video so far:
Is it really the Nothing smartphone?
Unfortunately we don't know. On March 23, Nothing is planning an event where this smartphone could be presented. Behind the scenes of the MWC 2022, Carl Pei has probably already demonstrated the smartphone and it has just been publicly announced that the company has been able to collect 70 million euros from investors. So Nothing has big plans and could take the next step with a transparent smartphone. If the design is confirmed, the specifications and the price are right, it could become a really good alternative to Samsung and Xiaomi.