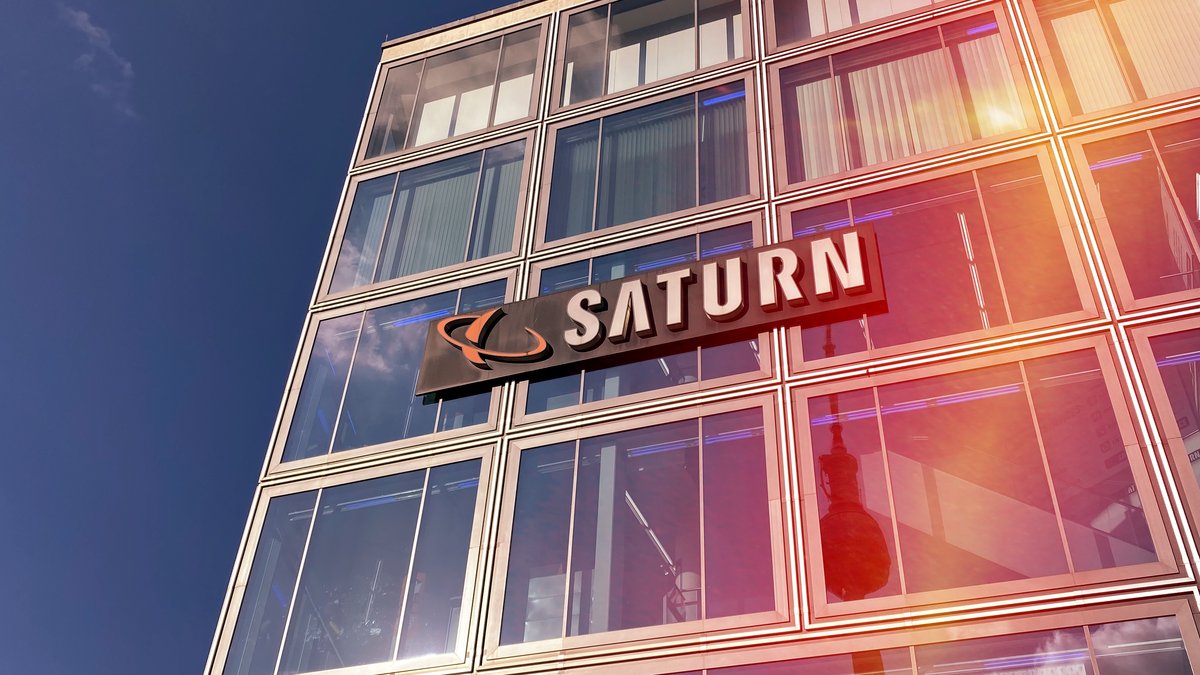 Saturn has launched its gift campaign again and this time the campaign is particularly worthwhile for anyone who wants to treat themselves to a new television. Consoles, soundbars, vacuum robots and much more are available as free gifts. You can also get a Pokémon game for free. We took a closer look at the offers and revealed which deals are really worthwhile.
Saturn gift campaign: NextGen consoles, Pokémon games, vacuum robots and more for free
The current Saturn gifts flyer not only promises discounts on televisions, headphones and laptops – there are also gifts worth several hundred euros on top ( see Saturn ). For example, if you've been thinking about buying a new television for a while and an Xbox is on your wish list, you shouldn't miss out on the offers. There's also plenty of Pokémon games with the 3-for-2 promotion . We took a very close look at the supposed bargains, compared prices and only present the best deals below. The promotion is limited in time and available until March 8th . Some products can also be sold out in advance - so if you want to strike, you shouldn't hesitate too long.
Saturn: Top TVs from LG, Samsung and Sony
65-inch LG OLED TV
+ Microsoft Xbox Series S
(value: 289 euros) for
1,777 euros:
55-inch Samsung QLED TV + Nintendo Switch
(value: 288 euros) for
1,188 euros
:
LG OLED TV with 55 inch
+ LG DSN4 soundbar
(value: 179 euros) for
1,499 euros:
OLED TV from LG with 77 inches
+ iRobot Roomba i3
(value: 349 euros) for
2,888 euros:
LED TV from Sony with 55 inches
+ 100 euros
Saturn Voucher for
899 euros:
Panasonic LED TV with 49 inches
+ 100 euros
Saturn voucher for
899 euros:
Hisense LED TV with 43 inches
+ Hisense HS214 soundbar
(value: 79 euros)
for 333 euros:
3 for 2 promotion at Saturn: Buy 3 Pokémon games and only pay for 2
There is also a Pokemon promotion that no fan should miss. Until tomorrow you can choose 3 games from the entire range of Pokémon games and only pay for 2. This includes, for example, the latest adventure for the switch " Pokemon Legends: Arceus " or the two new editions "Pokemon Radiant Diamond & Shining Pearl ".
Laptops, ANC headphones & storage media at Saturn
Laptops, ANC headphones and many storage media are also currently available at reduced prices.
Asus VivoBook Pro 15 + Microsoft 365 Single
(value: 56.99 euros) for
999 euros:
Asus VivoBook 15 + Microsoft 365 Single
(value: 56.99 euros) for
599 euros:
Sony NC headphones
+ Sony WI-C200 in-ear Bluetooth headphones
(value: 26.99 euros)
for 179 euros:
radiator thermostat
+ 20 euros
Saturn voucher for
57.99 euros:
Tip:
The first time you register for the MediaMarkt or Saturn newsletter, there is a voucher for
10 euros
, which can be used with a minimum order value can be redeemed from 100 euros.