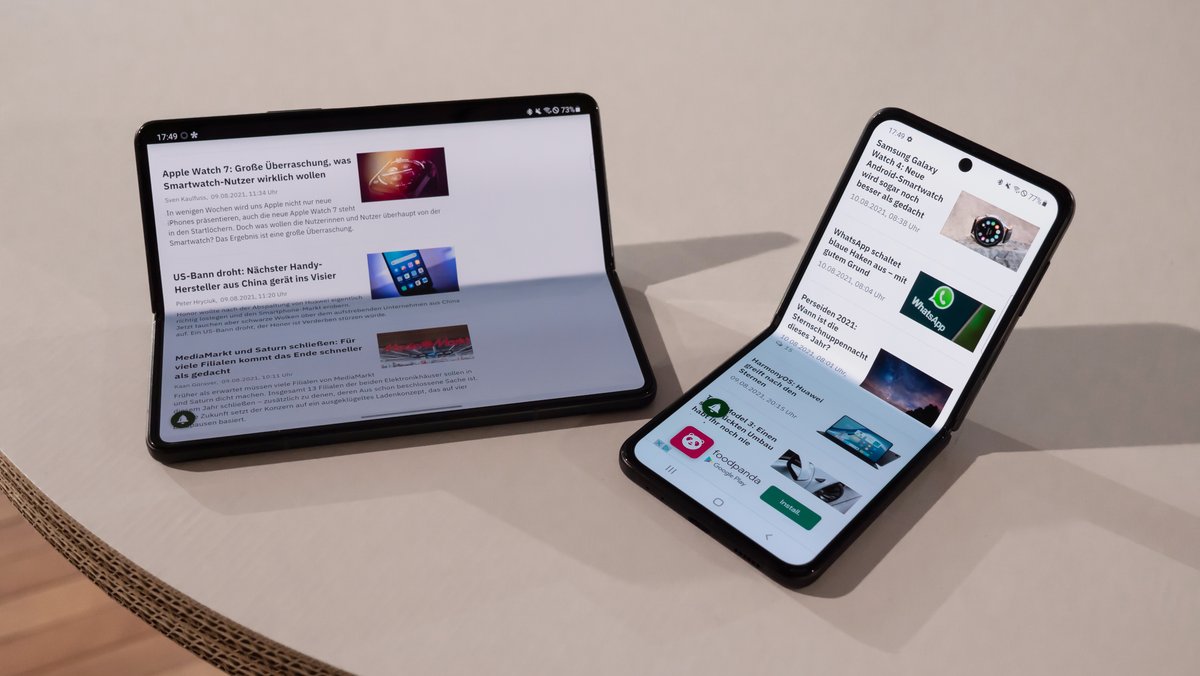 With the fourth generation of Samsung's folding cell phones, the big hit could fail to materialize. If you were hoping for a new design for the Galaxy Z Fold 4 and Flip 4, you can expect a disappointment. The revolution is not just around the corner, neither in looks nor in hardware.
Samsung's next folding phones in the same design?
A leaker wants to know that Samsung is not planning any major innovations for the next folding cell phones in the Fold and Flip series. Compared to the current third generation, the differences should only be minimal . Nothing fundamentally changes in the principle of cell phones, although Samsung has recently been said to have exciting innovations.
The list of changes should be very manageable, they say. Externally, there is only talk of slightly smaller display edges . After all, the cover display of the Galaxy Z Flip 4 could be a bit larger and grow to more than 2 inches diagonally (source: Naver). Slight improvements can also be expected with the under-display camera of the Galaxy Z Fold 4 – which, however, also badly needs it. We did not notice the special camera under the display positively.
As with every new foldable generation, Samsung should take care of the hinge again . According to reports, the weight should also be slightly lower. The Galaxy Z Fold 3 weighs a total of 271 grams, while the much smaller Galaxy Z Flip 4 weighs 183 grams. The capacity of the batteries should at least be maintained. There is also no noticeable change in price.
Our hands-on on the current foldables from Samsung:
Galaxy Z Fold 4 with integrated S Pen?
The input pen S Pen is still unclear. It would be possible for Samsung to give the Galaxy Z Fold 4 its own slot, just like the Galaxy S22 Ultra. With the current Galaxy Z Fold 3, the stylus is still an optional accessory. We will probably find out which version Samsung will choose in the summer of 2022.