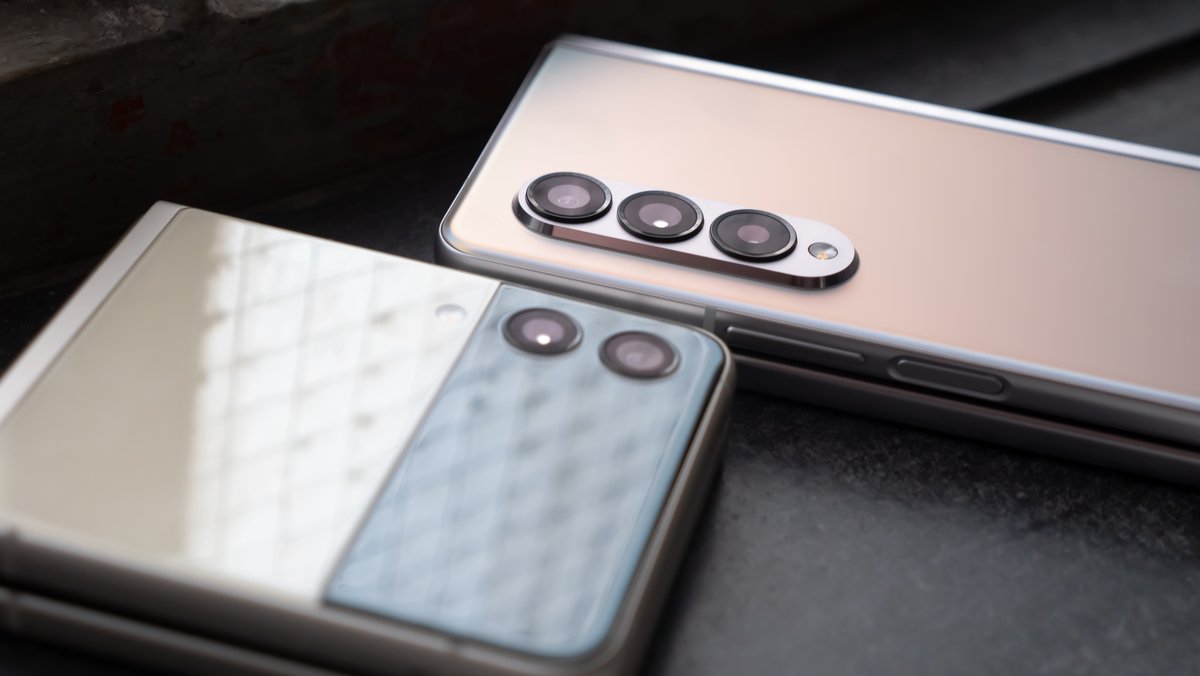 Samsung's smartphone family could see unexpected additions this year. Apparently, the South Korean manufacturer is planning to release a third folding cell phone - alongside the Galaxy Z Fold 4 and Galaxy Z Flip 4. Samsung could break new ground with the folding mechanism.
Samsung has hit the mark with its folding cell phones: the industry leader has a whopping 88 percent market share in this important future market. No other manufacturer can even remotely hold a candle to Samsung here. It is therefore not surprising that Samsung wants to expand this success.
Samsung plans third foldable smartphone
The electronics group apparently wants to launch a third folding smartphone that could flank the Galaxy Z Fold 4 and Galaxy Z Flip 4. The two successors to Samsung's current foldable cell phones are expected in late summer and could be presented in August (source: Galaxy Club).
According to the Dutch website Galaxy Club, Samsung is planning three folding devices that will be developed internally under the code names B4, Q4 and N4. Since the Galaxy Flip 3 and Galaxy Fold 3 were developed under the codenames B3 and Q3, it stands to reason that the B4 and Q4 are their successors.
What remains is the N4 – and that could, according to current speculation, become a whole new folding smartphone from Samsung . Samsung showed at the beginning of the year that the South Koreans have a whole range of folding devices in development (see video below). For example, a rollable Samsung smartphone or one that can be folded in two places and thus take the form of a Z would be conceivable.
Third folding cell phone should be available to a limited extent
However, there is one downside: Samsung's third folding cell phone could be limited in availability , similar to the first Fold generation back then. Maybe Samsung would like to test the practicability and suitability for everyday use of the new form factor before starting mass production of a successor.