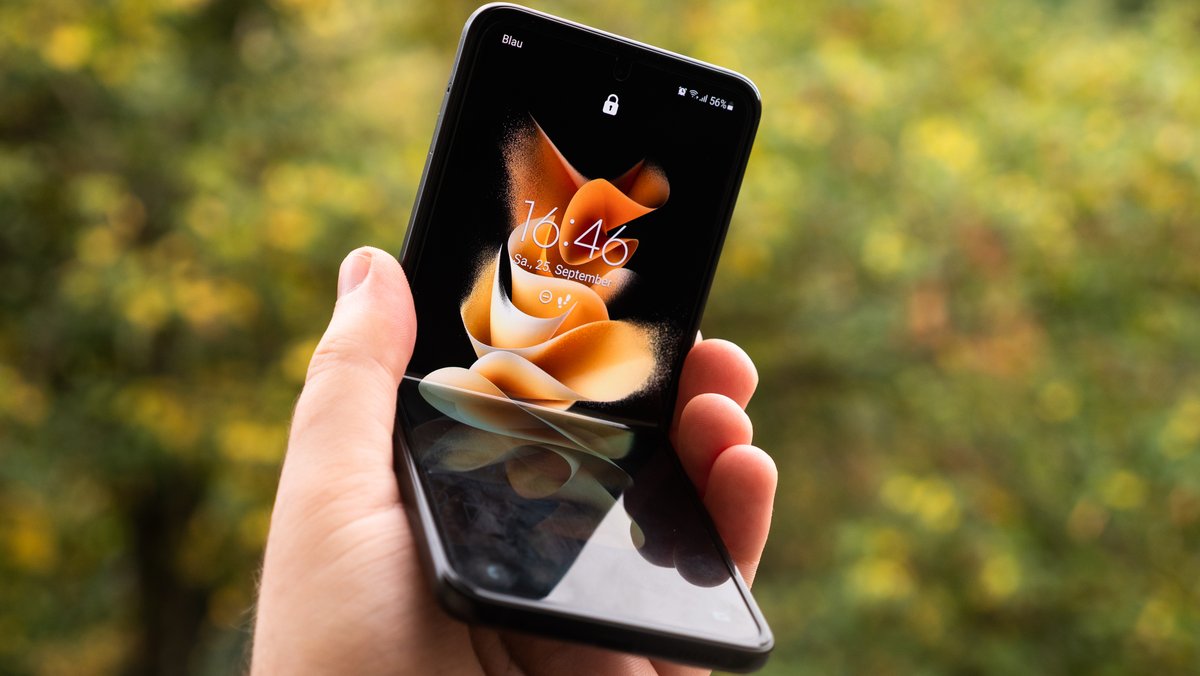 Folding smartphones are particularly expensive - at least you might think so. After a few months on the market, the price drop is so massive that you can currently get the Samsung Galaxy Z Flip 3 for almost half the price. You have to ask yourself whether you shouldn't buy a smartphone like this instead of a mid-range device.
Samsung Galaxy Z Flip 3 in price drop
When the Galaxy Z Flip 3 was officially presented in mid-August 2021, Samsung asked for a price of 1,049 euros. That was already a good bit less than for the predecessor. Nevertheless, the folding cell phone was simply too expensive compared to a classic smartphone like the Galaxy S21. That has now come to an end. You can currently get the Samsung Galaxy Z Flip 3 for a mere 549.00 euros (look on eBay) if you use the code TECHNIKFREUDE on eBay to reduce the price by 50 euros.
According to the dealer's description, it is a new product, but it is subject to differential taxation. This means that you cannot pay the VAT again. New devices were probably traded in here and are now being resold. It is a retailer with almost 200,000 reviews and 100% satisfaction . You don't find that very often on eBay either. So if you want to buy a cheap Samsung Galaxy Z Flip 3, you should grab it. The price is only valid for a short time.
Who should buy the Samsung Galaxy Z Flip 3?
Basically for everyone who has a folding cell phone but doesn't want to pay a fortune for it. It is the current generation, which is much more robust than its predecessors and has good technical equipment. The Samsung Galaxy Z Flip 3 left a pretty good impression in the test. The battery life alone is a bit short. But the rest convinced. You get a clamshell phone like you used to have in the past. If you are looking for something like this, you can strike here, especially at this price.