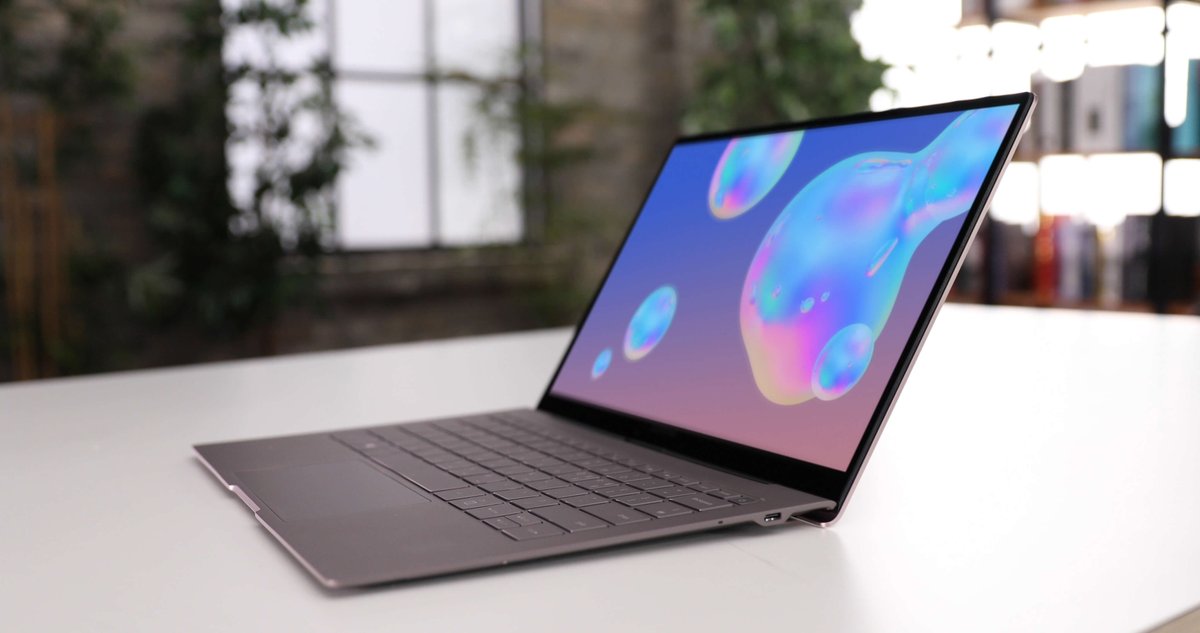 Anyone who would rather secure a top notebook from Samsung at a mobile phone tariff instead of a new smartphone should know the current offer at Blau.de. The slim Galaxy Book S is an extra for the all-network/SMS flat rate with 15 GB. We calculated all the costs and revealed why the deal is worth it.
Samsung Galaxy Book S with 15 GB plan for €29.99 per month
You need a mobile phone tariff and a new laptop wouldn't be bad either? Then you can now save a whopping 375 euros , because the Telefónica discounter Blau.de is currently offering the Samsung Galaxy Book S in a bundle with the "Allnet Plus" tariff for an additional payment of 19 euros and a basic fee of 29.99 euros. The tariff includes 15 GB of data volume, an all-network and SMS flat rate and normally costs EUR 14.99 per month. So for the Galaxy Book you add 15 euros a month and get a very well-equipped, slim and powerful notebook from Samsung. A really good deal, as our detailed cost calculation below shows.
Tariff details at a glance
Tariff: Blue Allnet Plus network: o2
15 GB LTE
data volume (up to 25 MBit/s) Allnet and SMS flat rate 24 months minimum contract term, 1 month notice period
Samsung Galaxy Book S with mobile phone tariff: That's why the offer is worth it
Samsung Galaxy Book S + Blue Allnet Plus: Overview of costs
Basic fee
(monthly)
29.99 euros
additional payment
(one-off, at the beginning of the contract) 19 euros
connection
fee (one-off, at the beginning of the contract) 0 euros
Shipping costs
(one-off) 4.99 euros
total costs of the tariff Bundles after 24 months Minimum
term 24 x 29.99 euros + 19 euros + 4.99 euros = 743.75 euros Normal
price of the tariff without
bonus 24 x 14.99 euros = 359.76 euros
Effective costs for the
bonus 743.75 euros -
359.76
euros =
device value 383.99 euros
(current online best price according to idealo.de incl. shipping) 758.99 euros
saving
375 euros
See
offer
According to the idealo price comparison, the Samsung Galaxy Book S currently costs at least 758.99 euros. This value already exceeds the total value of the bundle, which means that you effectively get the "Blau Allnet Plus" tariff for free with the Galaxy Book.
Calculated differently : The tariff normally costs 14.99 euros per month. So you pay a monthly surcharge of 15 euros for the laptop. Together with the additional payment of 19 euros and the shipping costs of 4.99 euros, that makes a total of 383.99 euros. Compared to the currently cheapest online price, you save a whopping 375 euros. A real bargain for those who can use both the laptop and the 15GB plan.
The calculation with the low price only works if you cancel the contract at the end of the minimum contract period. If you should forget that, you can now cancel monthly.
Samsung Galaxy Book S: This is what the stylish notebook can do
The Galaxy Book S impresses with its slim and light design - it weighs just 961 grams and is less than 1.2 cm thick when closed. Flexible working on the go is therefore taken care of. The inner workings don't have to hide either, because the Qualcomm Snapdragon 8cx processor, in combination with 8 GB RAM and 256 GB internal memory , ensures decent performance in everyday use. The Galaxy Book S is only suitable for gaming to a limited extent. Another drawback is that you have to do without 64-bit apps, since Windows only runs with the 32-bit version. A battery life of up to 16 hours makes the device particularly interesting for people who travel a lot.
In the video we explain how you can recognize a good offer for a cell phone contract yourself: