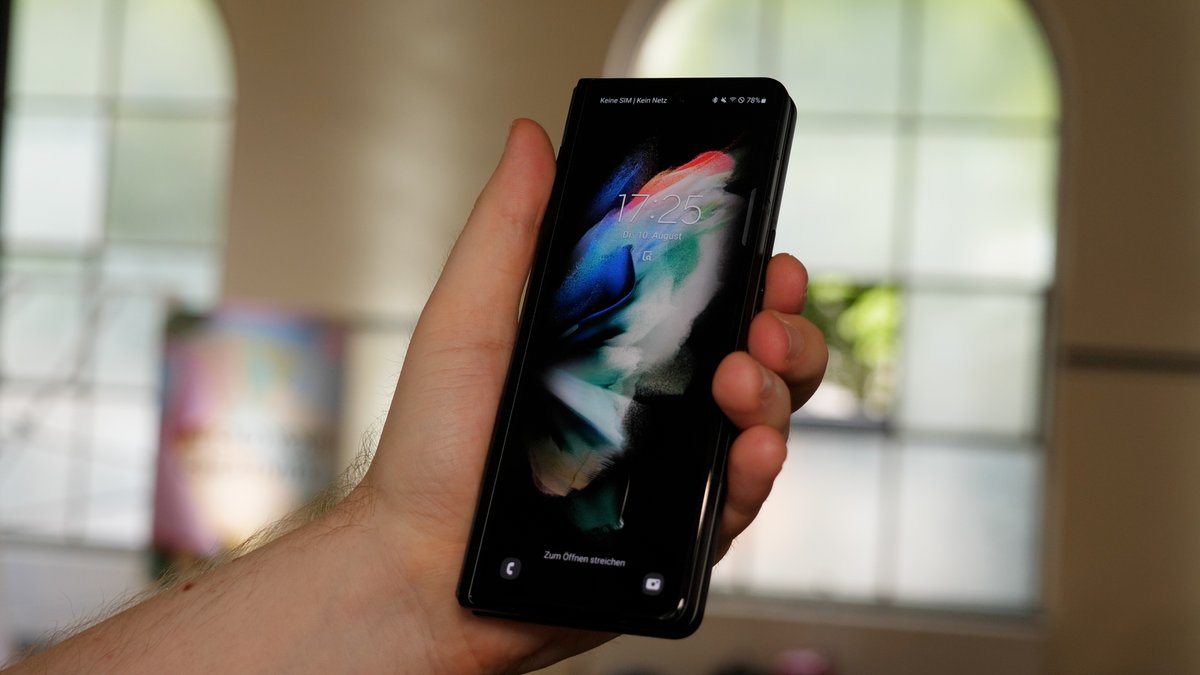 Samsung is a pioneer in many areas and is influencing the smartphone market with real innovations. This is paying off, as new figures confirm. In one sector, Samsung dominates almost the entire market and neither Xiaomi nor Huawei can currently do anything about it.
Samsung dominates the market with folding phones
Anyone who thinks of a foldable smartphone has Samsung in mind. The South Korean company has recognized the trend towards foldable devices, launched various models and continues to push innovation. This pays off, because according to current figures , Samsung dominates the market for foldable smartphones with a whopping 96 percent (source: DisplaySupplyChain). In the fourth quarter of 2021, no other manufacturer was able to sell enough folding cell phones to somehow become dangerous to Samsung - quite the opposite.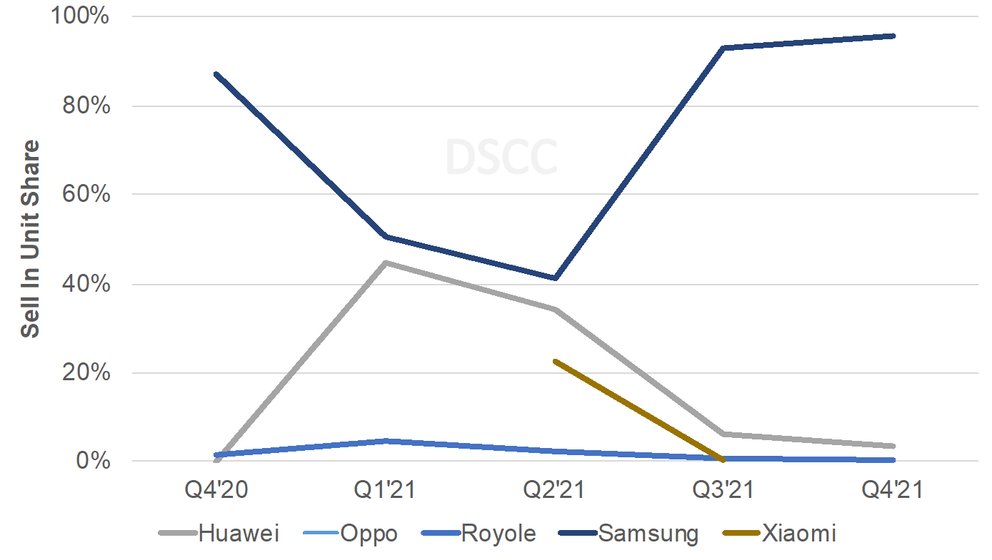 Huawei was able to compete with Samsung with its folding cell phones a year ago, but had to accept massive losses due to US sanctions and is no longer relevant. Xiaomi was also able to achieve a market share of just over 20 percent for a short time, but then said goodbye to insignificance again. Samsung, on the other hand, has grown massively again in the second half of the year and now covers almost the entire folding cell phone market itself .
The Samsung Galaxy Z Flip 3 is particularly popular (to test). The folding cell phone, which is basically reminiscent of a clamshell cell phone from the past, has been technically and visually upgraded and doesn't cost that much more than a classic smartphone (check it out at Amazon). It covers 59 percent of the market. The Galaxy Z Fold 3 (for testing) from Samsung, which is a combination of tablet and smartphone, comes in at 35 percent. Huawei can achieve respectable success with the Mate X2 in the low single-digit percentage range. The remaining percent fall back on older Samsung folding cell phones.
These Samsung smartphones with a folding mechanism dominate the market:
Foldable smartphones are becoming increasingly popular
The interest in folding cell phones is growing. By 2026, sales are expected to increase to up to 80 million. We are currently at around 10 million. If Samsung can maintain its lead by then, the South Korean manufacturer's business will be extremely worthwhile.