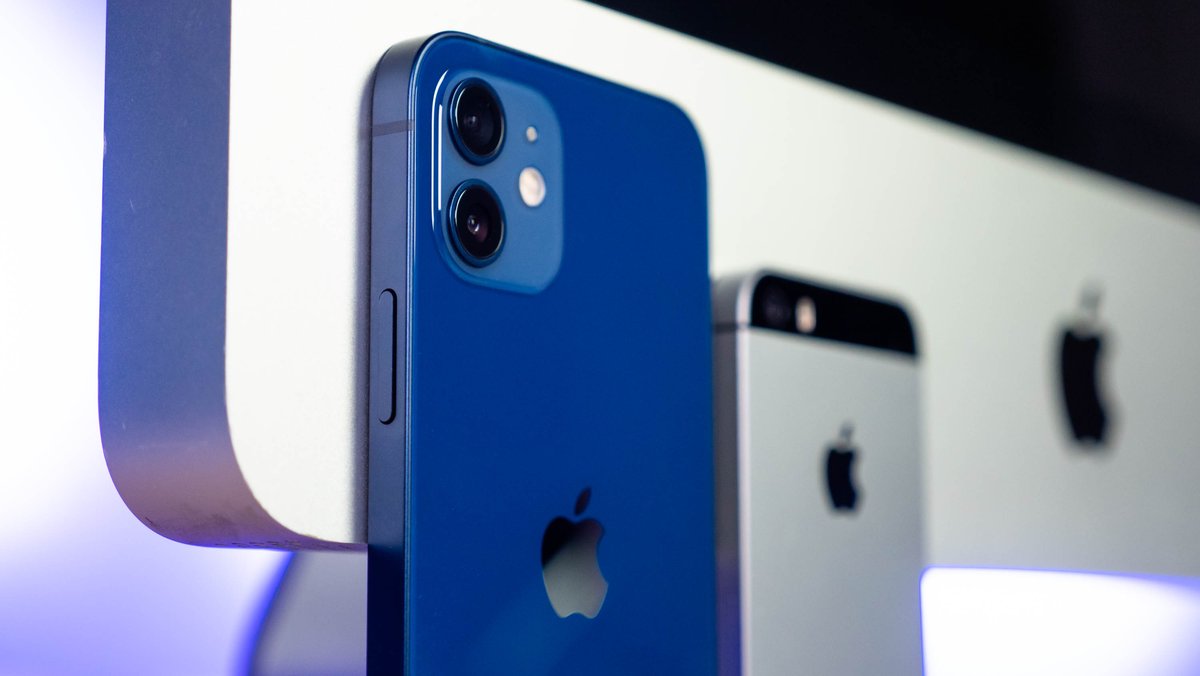 It's no secret that iPhones are selling very well around the world. The US company is celebrating huge successes, especially with the new generation. This also applies to regions like China, where you have not been so strong so far. The analysts from Counterpoint are now revealing which smartphones Samsung and Xiaomi can at least keep up with.
Expensive iPhones more popular than cheap Samsung and Xiaomi phones
Apple currently seems to be operating in a world of its own. The new iPhones are selling like hot cakes. In China, the market was recently conquered in one go and the competition from Xiaomi, Oppo and Vivo was pushed to the bottom. Counterpoint has now revealed how good things really are for Apple with a look at the most popular smartphones of 2021 :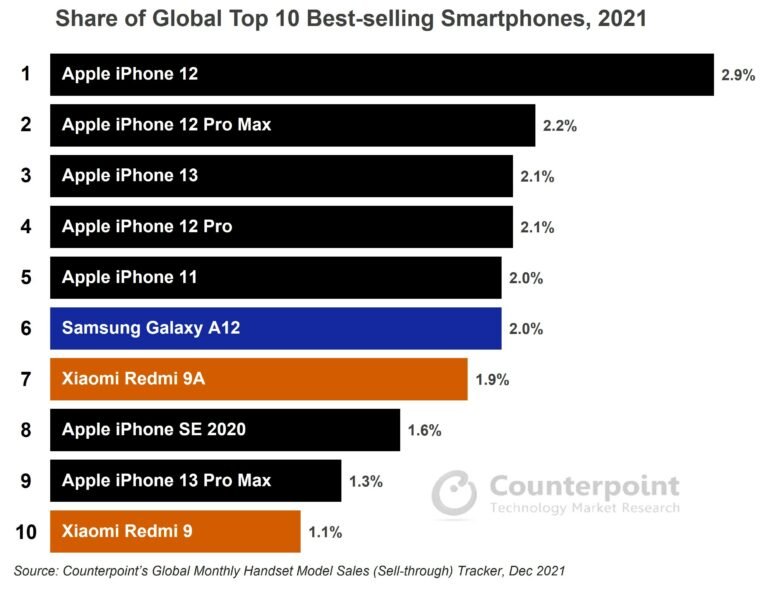 Even at first glance you can see that Apple clearly dominates the top 10 with the iPhone . The iPhone 12 takes first place by a large margin. It is followed by the larger Pro Max of the older generation. The iPhone 13 only came in third place, although you actually have to delete the "first" because the smartphone came onto the market much later in the fall and still achieved these sales figures in just a few weeks. This is followed by the iPhone 12 Pro and iPhone 11, which have become more and more attractive due to falling prices.
With the Galaxy A12, a cheap entry-level smartphone from Samsung made sixth place . Then comes the cheap Redmi 9A from Xiaomi. Two iPhones follow again, followed by the older Redmi 9 in 10th place.
This new iPhone is set to become the next bestseller:
Samsung and Xiaomi: It still works for the masses
In contrast to Apple, Samsung and Xiaomi offer countless different models. Samsung is still the largest smartphone manufacturer in the world. Xiaomi is also catching up. Looking ahead to 2022 will be even more interesting. The iPhone 13 can unfold its full potential and with the iPhone SE 3, a cheap model has just been introduced that will roll up the middle class.