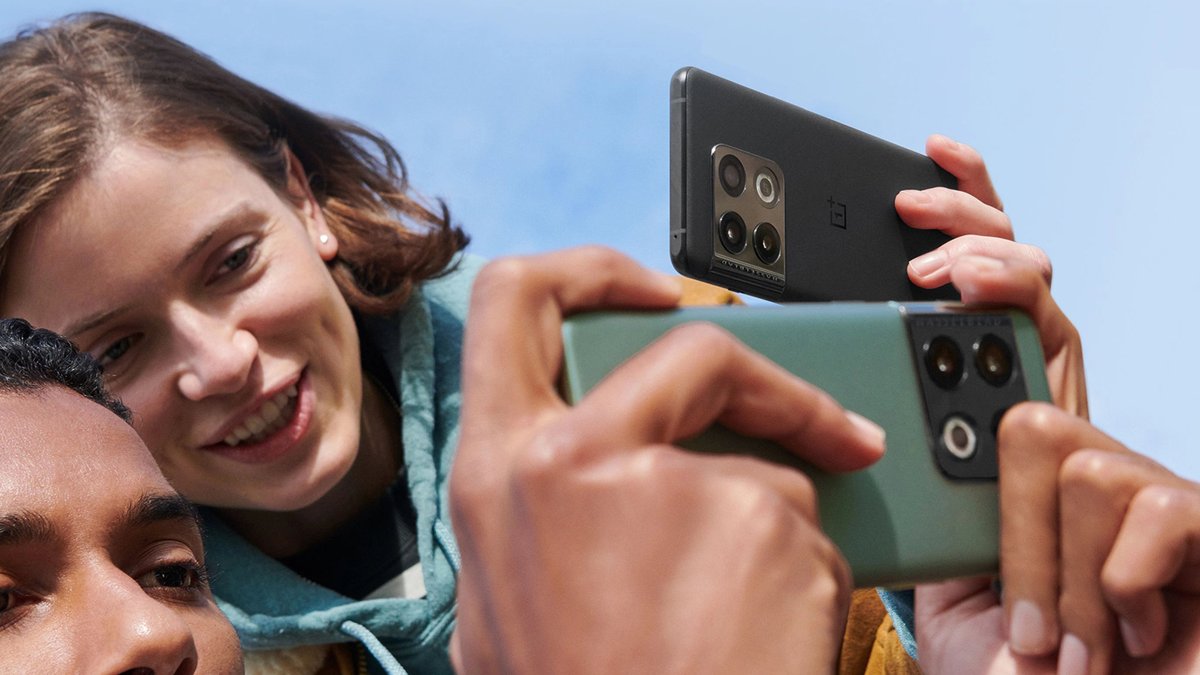 Actually, the OnePlus 10 Pro should only be officially announced in Germany in a few days and the price will be revealed. But MediaMarkt didn't feel like waiting and has already entered the smartphone into the system. So we already know what the top smartphone costs here.
OnePlus 10 Pro: price of 899 euros revealed
The OnePlus 10 Pro is not a new smartphone. The Chinese company unveiled and launched the phone in China back in January 2022. Since then we've basically been waiting for the launch in Europe. We used to have OnePlus cellphones directly from us, but things have been different since they were integrated into Oppo. So you actually want to hold a big show on March 31st and finally unveil the OnePlus 10 Pro there. But the last detail that was still missing has now been revealed by MediaMarkt - namely the price of 899 euros. In fact, Google Discover also suggested the OnePlus 10 Pro product page at MediaMarkt to me: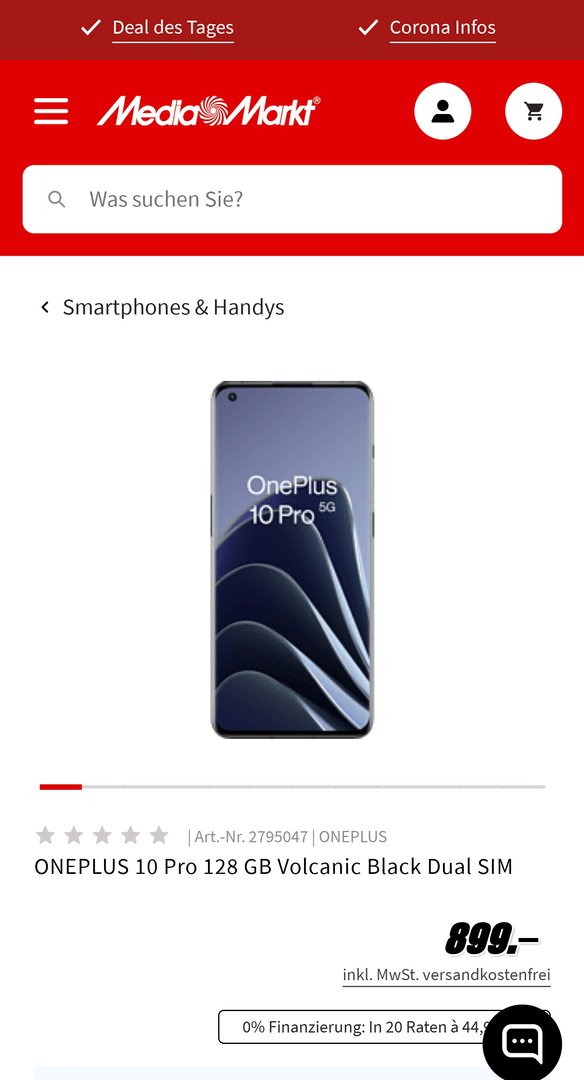 This also reveals the last secret of the OnePlus 10 Pro. At 899 euros, it costs the same as the OnePlus 9 Pro . For comparison: An iPhone 13 costs 899 euros, the Samsung Galaxy S22 is offered for 849 euros and a Google Pixel 6 Pro comes to 899 euros. Of course, OnePlus wants to score with its Hasselblad camera and high-end specifications.
What you can expect with the OnePlus 10 Pro:
OnePlus: Software becomes a problem
Actually, OnePlus and Oppo wanted to develop a completely new operating system after the merger, but now they are suddenly rowing back. The feedback on the current software from the community was pretty bad. Anyone who buys a OnePlus cell phone should therefore be prepared for turbulent times when it comes to software. You should also not sit on a OnePlus 10 Pro, because it could bend.