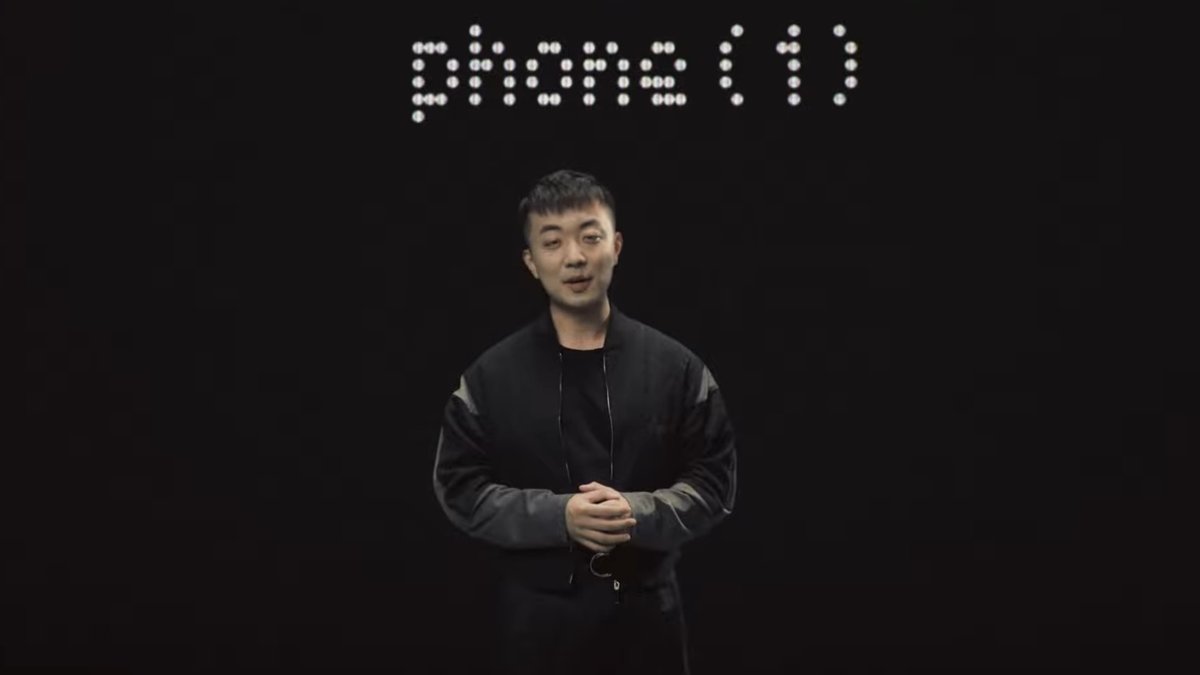 Former OnePlus co-founder Carl Pei today announced his first Android smartphone. The Nothing Phone (1) should shake up the market again and offer real innovations. One also wants to copy the Apple ecosystem. You didn't notice that much when you first saw it.
Nothing Phone (1): Second product of a large ecosystem
With the Ear (1), nothing has already brought interesting in-ear headphones onto the market at an attractive price and has been successful with them. The Nothing Phone (1) will soon be the first smartphone that, despite many difficulties , will be officially presented in the summer . It hasn't been shown yet. In return, some details were revealed that sound promising, but not earth-shattering, as one might have expected after the grandiose announcements. But we already know that from the OnePlus days. So what can we expect?
The Nothing Phone (1) will be an Android smartphone with Nothing OS. A separate interface that should offer high performance, easy operation and no bloatware. A previously unknown Snapdragon chip from Qualcomm is used as the processor. Further technical data are not known. After all, an update guarantee of 3 Android OS updates and four years of security updates was promised . Is this the great revolution? Probably not, Samsung offers four OS updates and five years of security updates. Nothing is already lagging behind and cannot keep up with mid-range smartphones from Samsung such as the Galaxy A53 5G.
Nothing's headphones are really cool:
So what makes Nothing different, new or better?
So the question is : What does Nothing want to do differently, new and better? Apparently you want to copy Apple's perfectly functioning ecosystem. All Nothing products are meant to work seamlessly with each other, just like that, without any additional effort. Sounds good, but a big player like Samsung hasn't made it to this day. So it will be interesting to see if Nothing pulls this off. But that also means that in the future you will probably also want to offer tablets, notebooks, smartwatches and more. An ecosystem of two products is not an ecosystem.
Of course we are excited to see what Nothing will offer. A OnePlus, like the ones experienced in the first 2-3 years, would be great. But this event could have simply been an email , as MKBHD aptly put it:
In April there will be a beta version of the Nothing launcher to try out for different smartphones. The smartphone will follow in the summer. Let's just wait and see what awaits us. I still hope for a transparent smartphone. That alone would be reason enough for me to buy it.