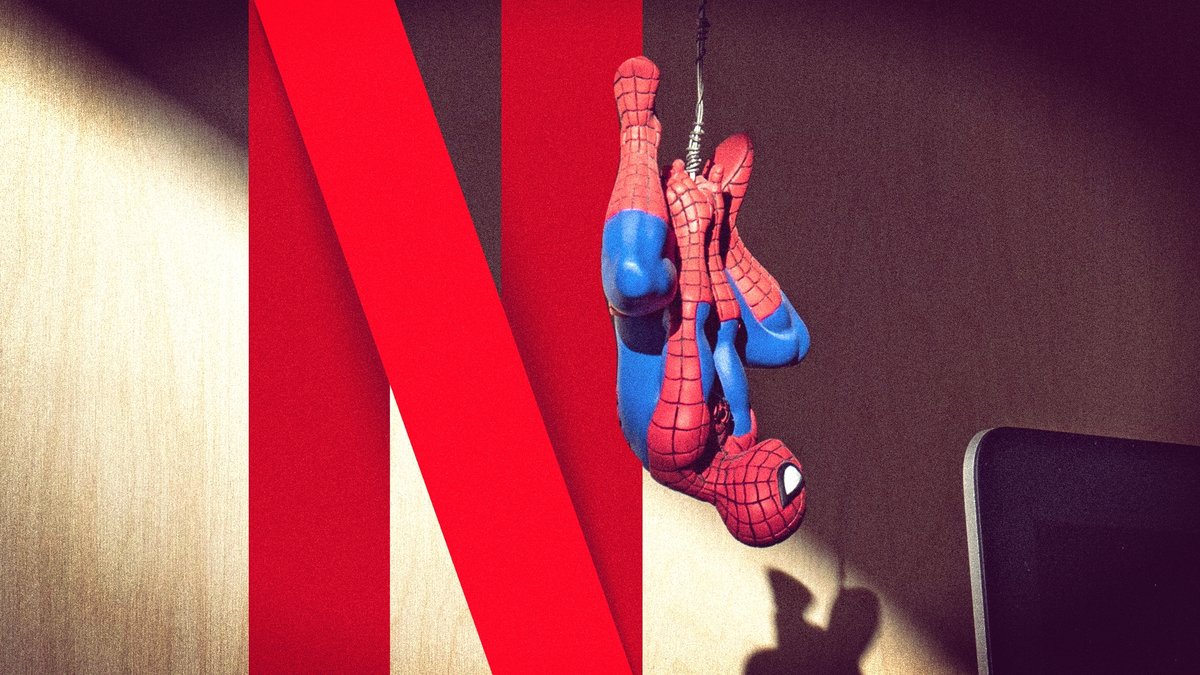 Most recently, Spider-Man provided exciting entertainment in the cinema, but the superhero is now up to mischief on Netflix too. This film is perhaps even a real insider tip - you just have to get rid of your own dislike of cartoons.
Marvel fans are looking forward to March 22nd, when "Spider-Man: No Way Home" will appear on Amazon, Apple and other video services as a digital release - for money, of course. Important to know: We cannot see the film within the Disney+ flat rate. Why? We already clarified in another article. But there is another current Spider-Man and his name is not Peter Parker. I beg your pardon?
Now on Netflix: Spider-Man: A New Universe
If you don't know yet, Sony already staged a full-length, computer-animated superhero film with "Spider-Man: A New Universe" in 2018, which has it all. It's now also available on Netflix (available since March 11) . Ideal for anyone who hasn't seen it and only knew the Real Spider-Man movies (watch Spider-Man: A New Universe on Netflix).
A trailer whets the appetite for more:
In the film , however, Miles Morales puts on the spider costume and not Peter Parker . Although he also has an appearance, there are other spider heroes as well. The original title "Spider-Man: Into the Spider-Verse" could be a guide in this regard, because Sony successfully positioned the multiverse even before the Marvel Cinematic Universe. Small spoiler: Anyone who has always wanted to see or rather hear Nicolas Cage or his German voice Martin Kessler as Spider-Man can't avoid "Spider-Man: A New Universe".
But how good can such an animated film actually be? I was also skeptical at first, but overcame my prejudices and took a look. I have not looked back. "Spider-Man: A New Universe" doesn't have to fear comparison with films from the MCU and is still heartwarmingly different. But it always remains damn good entertainment. Just a subjective opinion? Maybe, but IMDb and Rotten Tomatoes also agree with me.
The sequel will be released in autumn, a first look:
Reviews are clear
In the film database, it is enough for 8.4 out of 10 possible points or stars. For comparison: "Spider-Man: No Way Home" is currently not much better with 8.6 points and "Avengers: Endgame" is the same as the previous best MCU film. Even more clearly Rotten Tomatoes: An insane 97 percent on the tomatometer of the professional critics and 93 percent positive approval from the audience.
In short: look! By the way, in October of this year the first part of the sequel will be released - "Spider-Man: Across the Spider-Verse". So now is exactly the right time to join Netflix so that you can have a say later.