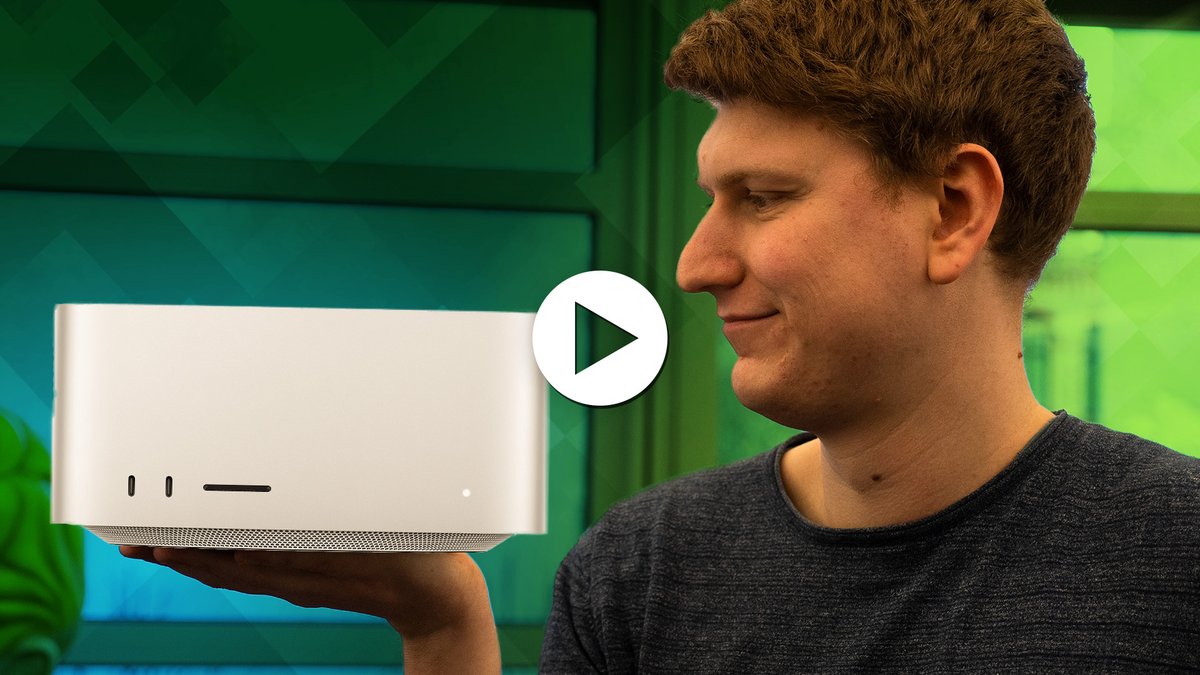 It will soon be two years since Apple announced that it would switch the product lines to its own chips. A product was announced this week that we didn't expect. That and more in this issue of xiaomist Insights.
An event with spectacular values: Not only was the iPhone 13 announced in the new green color variant and a new version of the popular iPhone SE was presented, a completely new product was also presented.
M1 Ultra: Even more power!
The farewell to Intel is in the penultimate round. But instead of just switching another product from Intel CPUs to Apple's own chips, an entirely new product was launched, the "Mac Studio". Apple is now introducing an intermediate level of desktop devices between the inexpensive Mac mini and the Mac Pro, which is designed for professional users.
A completely new chip should ensure high performance. In addition to the M1, M1 Pro and M1 Max, the range of in-house M1 chips now also includes the M1 Ultra at the top end, which consists of two M1 Ultra chips.
The Mac Studio Display was also announced, a 27-inch display with 5k resolution, integrated ultra-wide-angle webcam, and six speakers.
We have summarized all the information about the Mac Studio, what we like, what bothers us and who the device is actually intended for, in this issue of xiaomist Insights. The video is at the top of the article.
Why is Mac Studio so much bigger than Mac mini? Apple has already answered this question:
And what about the M1 Mac Pro now?
The Mac Pro is the last Apple device to be converted to its own M1 chips. This is also the last product that is currently still based on Intel chips.
We are currently expecting an announcement in the summer at the Worldwide Developers Conference, WWDC for short. However, it is unclear which chip will be installed in the most powerful Apple desktop.