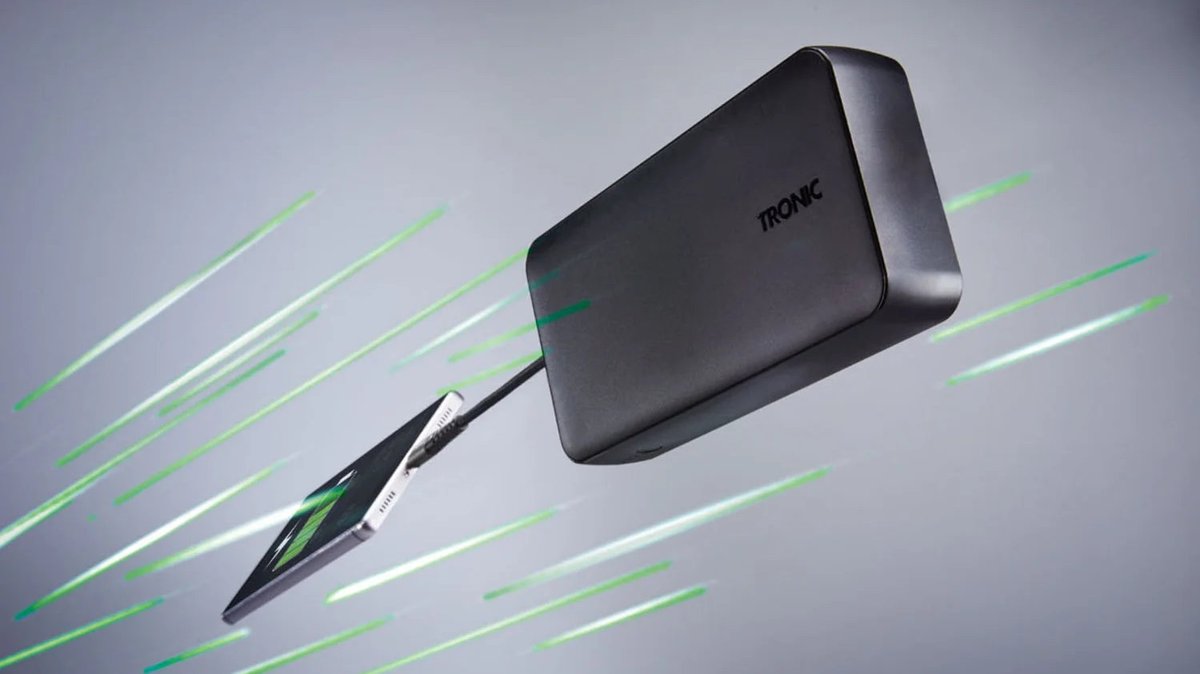 Anyone who travels a lot with their smartphone or tablet does not always have the opportunity to charge their battery at a socket. So you have to come up with an alternative. Lidl offers the solution for this. The discounter sells a power bank with a lot of energy storage at a very low price. Functions of modern smartphones and tablets are supported.
Lidl sells huge power banks at low prices
Actually, the Lidl power bank is not supposed to be sold until March 14, 2022, but you can already buy the large energy storage online from the discounter for only 14.99 euros (check it out at Lidl). If you order online, you still have to pay shipping costs of 4.95 euros. If you wait a few more days, you can access it in the branches. Comparable power banks with the capacity cost around 25 euros or more (see Amazon).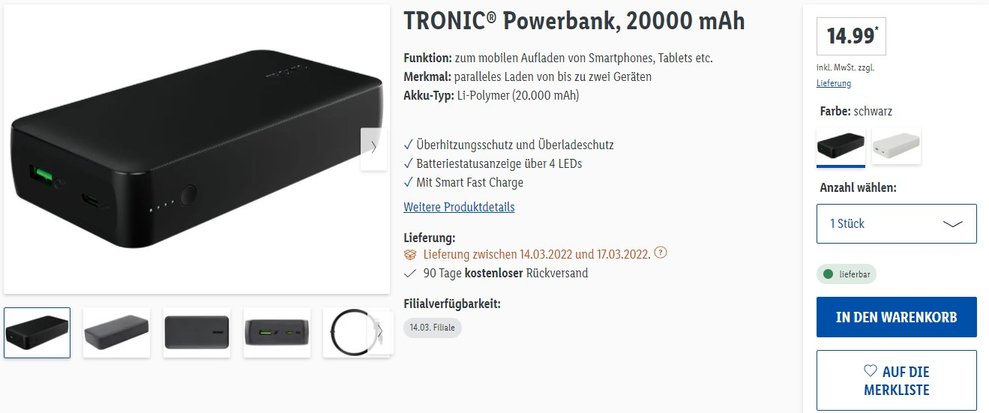 What can the Lidl power bank do?
You really get a pretty good model that not only shows the approximate state of charge with LEDs on the side at the push of a button and not only has a high capacity of 20,000 mAh, but can also release this energy quickly. Smartphones and tablets can be charged quickly via the USB-A and -C port. In addition, "Power Delivery 3.0" and "Quick Charge 3.0" from Qualcomm are supported. Depending on the device, the charging process is 50 percent complete in just 30 minutes. The power bank is therefore also suitable for people who simply want to recharge their smartphone for a short time in between.
You can basically charge all smartphones, tablets and of course other devices with a USB port with the Lidl power bank. Depending on the capacity, this can even be done several times, so that smartphones can be operated independently of a socket for several days. You have the choice between the model in black and white. A USB cable is included.