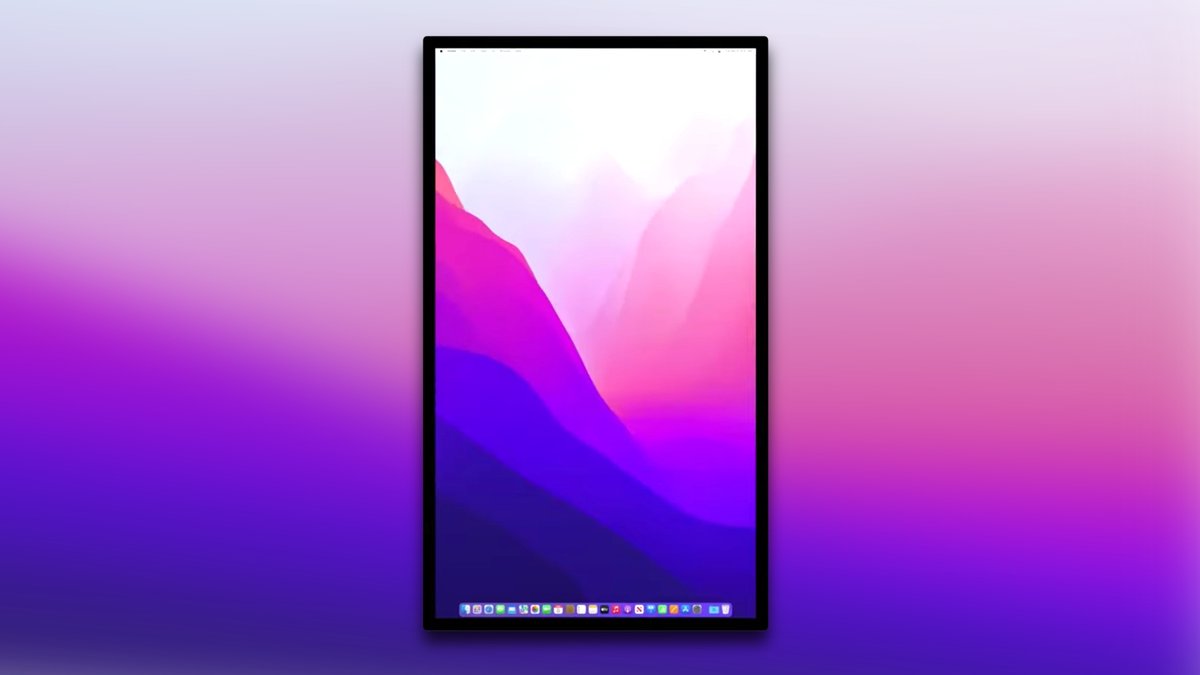 Industry experts took notice when the new Apple Studio Display was announced, because according to the manufacturer, an A13 chip from Apple, known from the iPhone, works inside the new monitor. Now it turns out: The new display has a lot more in common with the Apple cell phone.
During the presentation of the Apple Studio Display, the manufacturer only revealed this much: the housing contains a genuine A13 chip, as we know it from the iPhone 11, iPhone 11 Pro (Max), the second generation iPhone SE and the ninth generation iPad . The question of whether the monitor also has some kind of operating system remained unanswered. Now the mystery in this regard is solved.
iPhone system for the Apple Studio Display
It turns out that the monitor is running a variant of iOS - Apple's iPhone system. Evidence can be found, for example, within the Mac's system information, as tech blogger John Gruber found out. The display firmware version is given the number 15.4 – the same name as the last iPhone update (source: Daring Fireball). This is not a coincidence.
The Apple Studio Display has an iPhone chip and consequently runs on iOS:
This has advantages and disadvantages. For example, Apple can react quickly to errors and fix them with future updates. This is currently necessary for the Apple Studio Display's webcam, which delivers anything but good results. Apple promises a remedy and will soon be able to submit an update for this.
Apple's display can also crash
The disadvantage? Such a monitor can sometimes crash and then has to restart automatically , reports Macword editor Jason Snell, who received a corresponding error message during his test of the Apple Studio Display.
In short: Equivalent to the iPhone, we can expect regular software updates with the new Apple monitor, but also small software bugs that then have to be fixed again and again. Apple thus gains flexibility with possible future features, but also has to invest more time and money in support. Ultimately, the Apple Studio Display is a kind of iPhone with a 27-inch display, although the system is not fully accessible and takes on other tasks. It remains unclear whether the monitor will always get a new system at the same time as the iPhones, or whether Apple will decouple the versions from each other in the future.