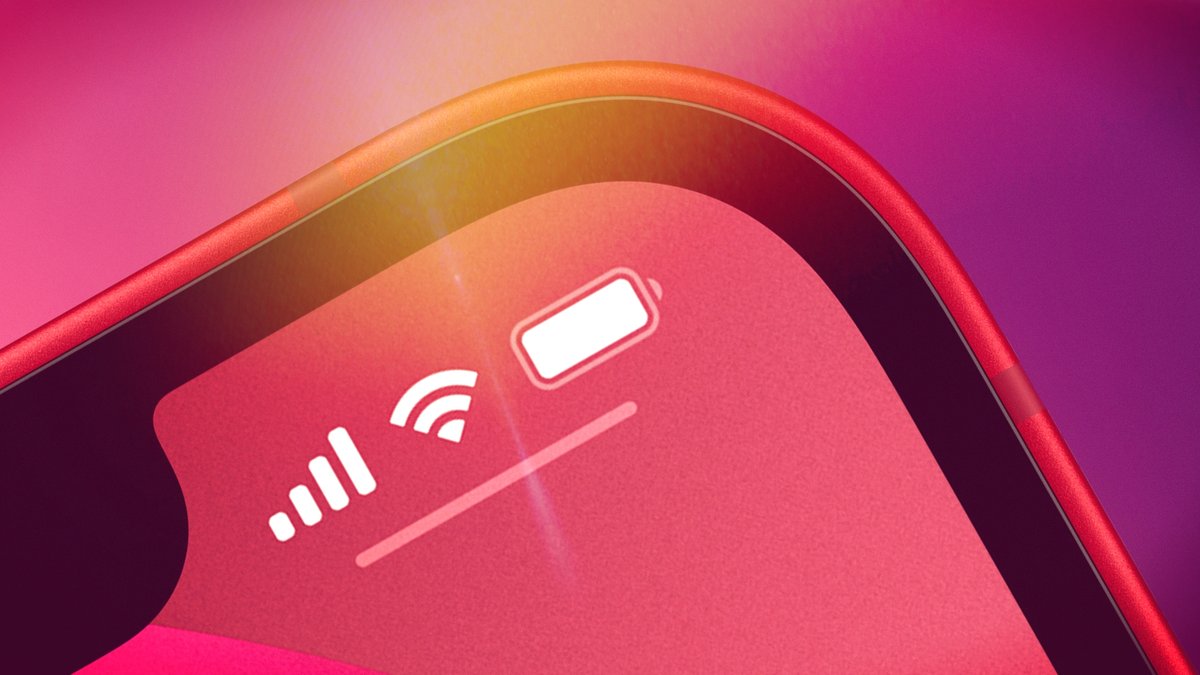 If the iPhone or iPad battery is draining much faster than usual, then it could be related to AirTags. Some users report that battery consumption increases noticeably when AirTags are nearby. Sometimes the iPhone and iPad discharge by half.
iPhone and iPad: AirTags increase battery consumption
Apple's AirTags have recently come under criticism, mainly because of a possible stalking function. Now it turns out that the small find-my devices are also causing problems in a completely different area. In forums, on Reddit and at Apple Support, annoyed users are increasingly complaining about increased battery consumption in connection with AirTags.
According to user reports, if AirTags are near an iPhone or iPad, it has a noticeable negative effect on the battery of the smartphone and tablet. The impact of AirTags on battery varies by report. While some owners only speak of a few percent, others complain about a loss of around 50 percent (source: MacRumors forum).
The complaints from affected users have been increasing recently, but in principle they are not new. As early as August 2021 , an AirTag owner noted that the use had a negative impact on the iPhone and iPad battery. The difficulties are also said to occur regardless of the iOS or iPadOS version.
More about the Apple AirTags in the video:
AirTags empty iPhone batteries: Turning off Bluetooth helps
Apple has not yet commented on the issue. The only workaround currently recommended for AirTag owners is to turn off Bluetooth on their iPhone or iPad . Only then, according to users, would Airtags' Find-my network not noticeably drain the iPhone and iPad battery. Alternatively, the AirTags themselves can be removed from the user account. However, removing the battery from the AirTags does not have the desired effect.