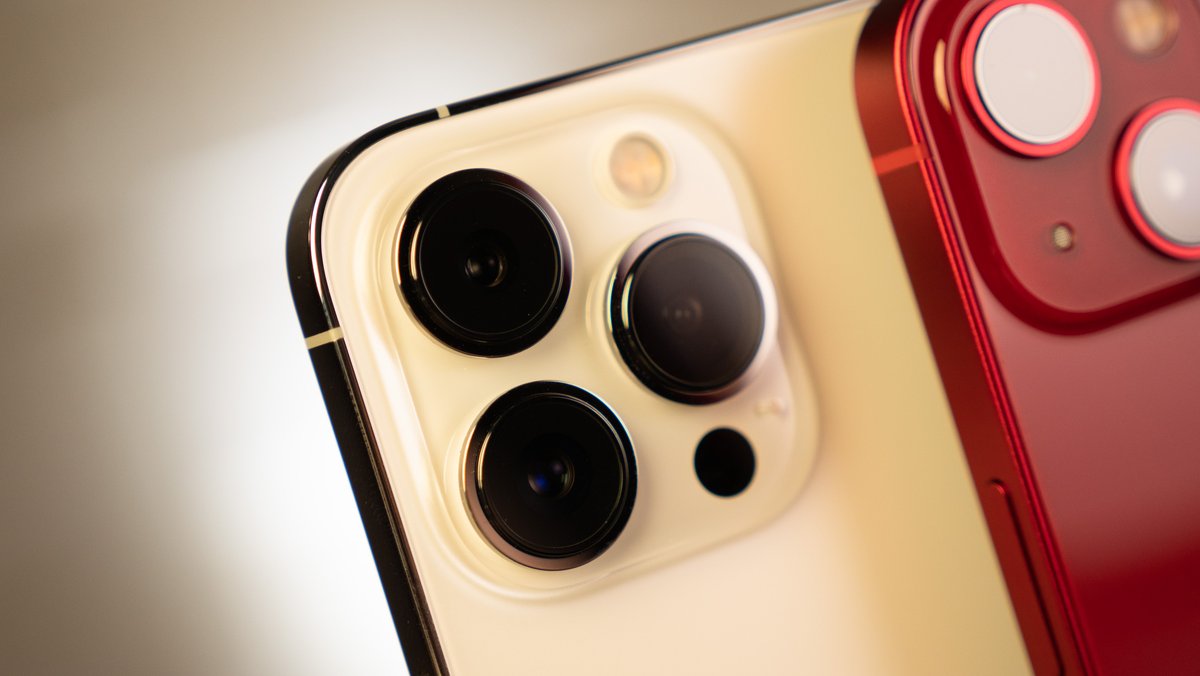 Hard to believe, but the rather brutal camera hump of the iPhone 14 Pro and iPhone 14 Pro Max is even larger than on the predecessor. A controversial decision, but Apple actually has a good reason for it.
Last year, the rumor mill promised extensive changes for the iPhone 14 and iPhone 14 Pro, for example the camera hump should disappear and rounded volume buttons in the style of the iPhone 4 should be used. However, the recently revealed design drawings paint a different picture. In fact, the camera hump of the two Pro models is even larger. But why?
iPhone 14 Pro (Max): Fat hump because of the larger camera
The well-informed Apple insider Ming-Chi Kuo thinks he knows the reason for Apple's controversial decision. As a result, Apple can't help it because the new 48-megapixel camera system takes up the extra space. The camera sensor (CIS) grows by a full 25 to 35 percent diagonally and the height also increases by 5 to 10 percent (source: Ming-Chi Kuo). The quote in full and translated:
"The main reason for the 14 Pro/Pro Max's larger and more prominent rear camera is the upgrade of the wide-angle camera to 48MP (compared to the 13 Pro/Pro Max's 12MP). The diagonal length of the 48MP CIS will increase by 25-35%, and the height of the 48MP 7P lens will increase by 5-10%."
The new iPhone SE gets by with just a single camera and without a big hump:
Important to know: The new 48 MP camera should only be used in the two Pro models. As a result, the two standard models of the iPhone 14 could be spared from the growth spurt of the camera hump. Nevertheless: the hump remains, a flat back remains an unfulfilled dream.
Premiere: 8K video for the iPhone
According to Kuo, the iPhone 14 Pro (Max) will "take phone camera photography to a new level". In contrast to its predecessor, customers will be able to record videos in 8K for the first time. This is considered a basic requirement for AR/VR content in Apple's future mixed reality headsets. Originally, a presentation in autumn was considered safe, but the data glasses are currently not expected until 2023.