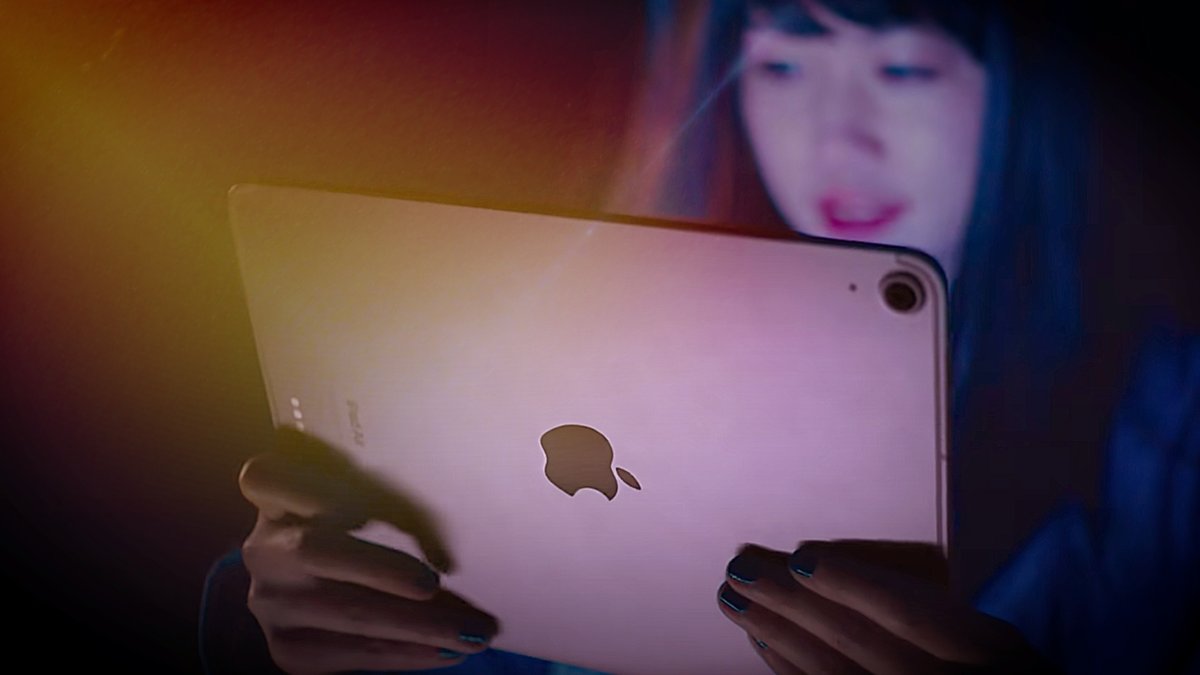 This week, the iPhone manufacturer presented us with the new fifth-generation iPad Air. Basically, the Luftikus among the Apple tablets leaves nothing to be desired. Although, on closer inspection, the iPad Air 5 is a pretty embarrassing number. I am happy to share the reason for my unhappiness with you in the latest edition of the weekend column.
Sooner or later I want to replace my old-timer tablet, but my iPad Air 2 still serves me well. I would love to flirt with a new iPad Air 5, after all, Apple recently polished the new model.
iPad Air 5 still with 64 GB: Apple's new embarrassment
A fat M1 chip from the Mac is now working inside, and it will have more than enough power for the next few years. I would be particularly tempted by the ultra-wide-angle front camera with built-in cameraman , which Apple calls follow mode (Center Stage). The camera pans fully automatically and you always stay in the picture during video conferences. But in one point Apple fails tremendously and degrades the iPad Air 5 to an embarrassing laughing stock.
Actually a good tablet like an iPad Air 5, if it weren't for the measly memory:
Apple thinks that in 2022 it would still be a good idea to only equip a tablet with 64 GB of storage in the basic version and it also charges 30 euros more compared to its predecessor. For classification, my dog-old iPad Air 2 already has 32 GB and the memory is full and I limit myself massively. A new iPad Air 5 with 64 GB would only be a short-term help.
Even more embarrassing: If you want more memory, Apple still forces customers to buy a variant with 256 GB, there's neither more nor less. So I pay at least 849 euros, a model with 128 GB for just over 700 euros is missing in the portfolio. An absolute absurdity, which has an extremely negative effect on the price-performance ratio. The comparable iPad Pro (11 inch) is available with 128 GB, then costs 879 euros or even less in retail stores (see price comparison at Idealo). The variant with 256 GB comes to 989 euros.
11 inch iPad Pro is the better deal
Ergo: For a surcharge of only 30 euros (seen from the 256 iPad Air 5) I can get the iPad Pro directly, even if it's only with 128 GB, for a total of 140 euros more there's the directly comparable model with 256 GB. But not only that, because the iPad Pro has a lot more to offer:
ProMotion display with 120 Hz,
a much smoother display. Speaking of the display, it is also slightly larger (11 instead of 10.9 inches) and, above all, brighter. In addition to the 12 megapixel wide-angle camera, there is an additional 10 megapixel ultra-wide-angle camera and thus a 2x optical zoom. True tone flash for the camera.
LiDAR scanners,
including for AR applications. Videos are recorded in stereo.
Face ID instead of Touch ID.
The front camera also offers portrait mode and portrait light with six effects. 4 instead of just 2 speakers. USB-C port supporting even faster Thunderbolt/USB 4.
Offers a lot more for the money - last year's still current iPad Pro:
As I said, all this for only 200 euros (64 vs. 128 GB) or 140 euros (both 256 GB) more. Seen in this light, the iPad Air is suddenly no longer that attractive and becomes a laughing stock. In any case, I use such a device for several years, so the investment needs to be well considered and future-proof. Above all, things like the 120 Hz display or the dual camera with LiDAR scanner and LED flash make the iPad Pro a better tablet for not much more money.
My thoughts for the weekend: The column wants to provide food for thought and reflect on the "news flood" of the week towards the end. A small selection of previous articles in the column:
Germany without Facebook and WhatsApp: I bet you don't dare Hey Amazon, your credit card chaos is starting to make me nervous Tell me Apple, where are the MacBook and iPad SE?
You should afford the relatively small additional charge. And what does that tell us in the end? The new iPad Air 5 is actually too expensive. The tablet should be equipped with 128 GB right from the start and the larger version with 256 GB simply costs just under 100 euros too much. So Apple: prices down and more memory in.